Tomato Basil Chicken Stew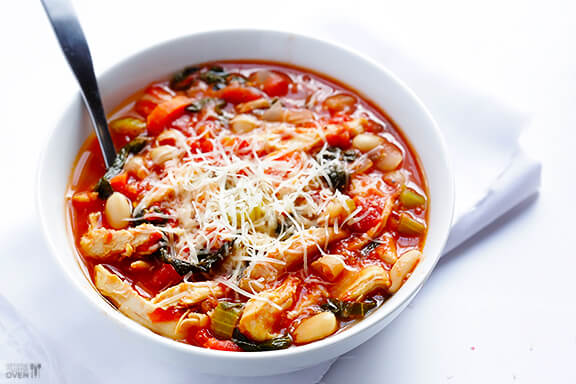 You all get to see the beautiful photos of food I prepare.  You may even get to make it yourself and taste it.
But what you might not hear is the little song that I can't resist singing each time dinner is on the table and ready to go.
Are you ready for it?  :)
It's total word association for me.  Whenever someone announces that it's suppertime, this song instantly pops into my head and I want to start dancing around a la Snoopy singing, "it's suuuupper….sup-sup-suppertime!"
Every.  Time.  :)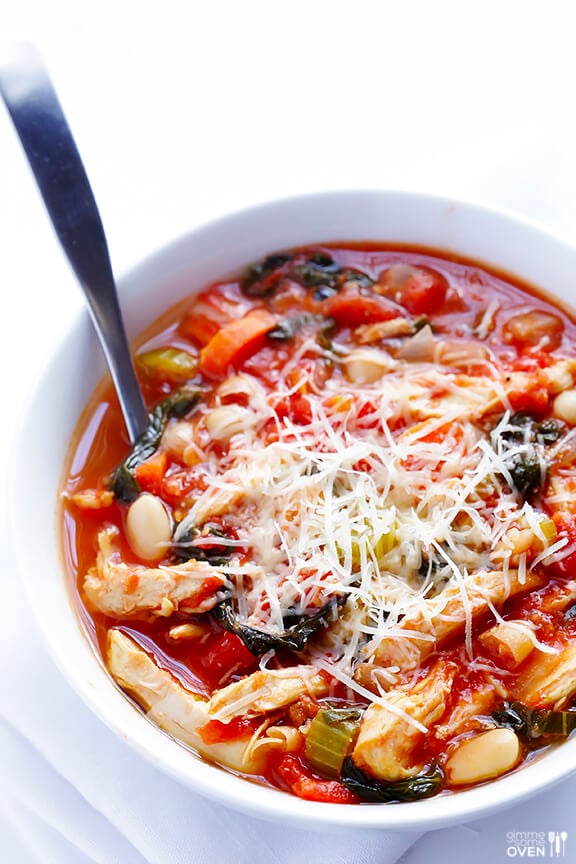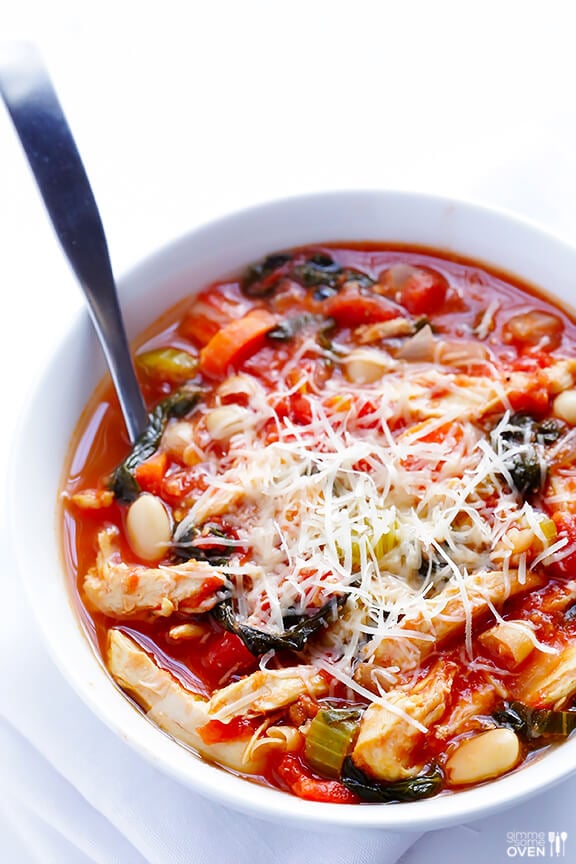 It's been that way ever since I first heard the song when acting in the play You're A Good Man Charlie Brown at age 10.  (Little known fact on the blogosphere: I was in about 30 music theater shows before I graduated high school, including Annie 3 times!!!)
But I hadn't actually heard the song (except for singing it over and over) in 20 years until I tracked it down on YouTube just now.  Let's just say I am very happy to see that it's just as fabulous as I remembered it.  Snoopy definitely "gets" the joy I feel when it's finally suppertime.  ;)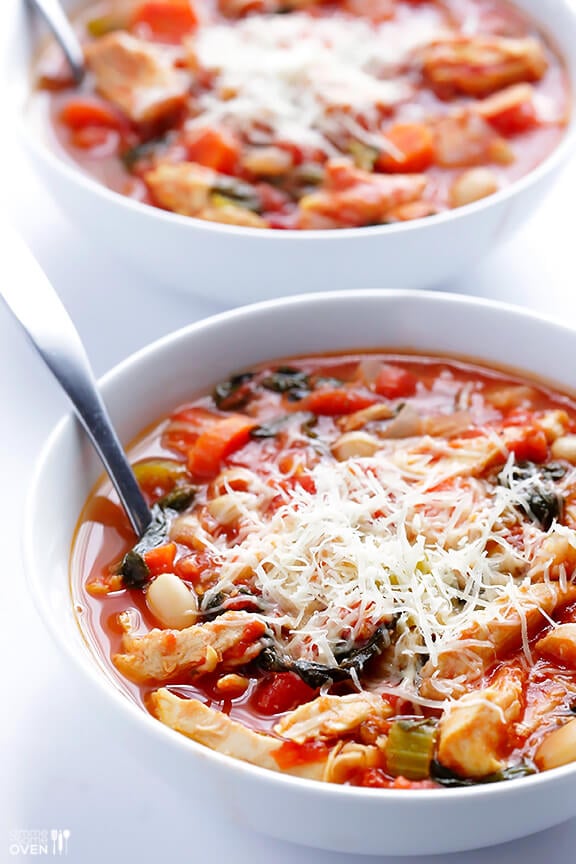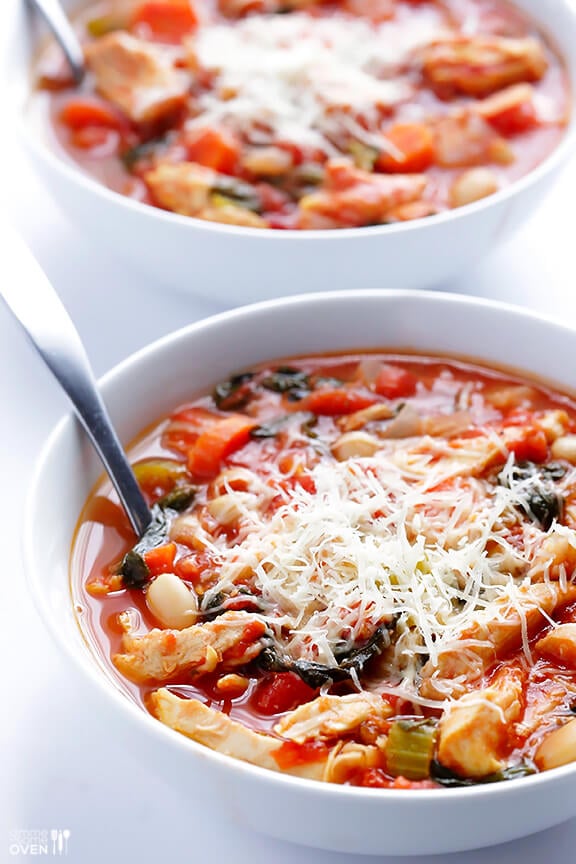 So what are you having for supper tonight?
If you're looking for a quick and easy and comforting meal, I think you should totally consider this Tomato Basil Chicken Stew.  It's kind of fabulous.  And it can be on the table in less than 30 minutes.  OR, you can pop all of the ingredients in a slow cooker at the beginning of the day and have a delicious stew ready and waiting for you when you get home.  Your choice.
I just think you should make it.  Pronto.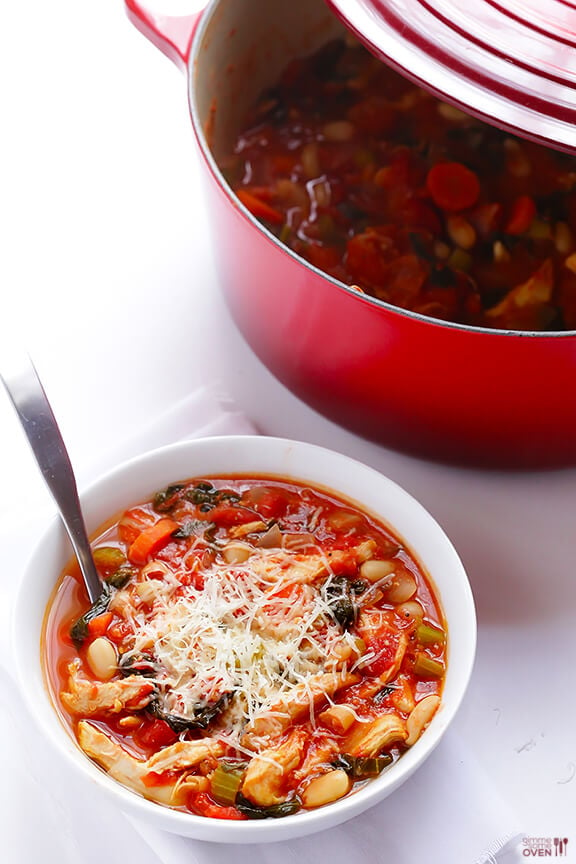 And instead of calling to your family that it's suppertime the old (boring) way, I dare you to sing it Snoopy-style.  ;)
"It's suuuuuper….sup-sup-suppertime!"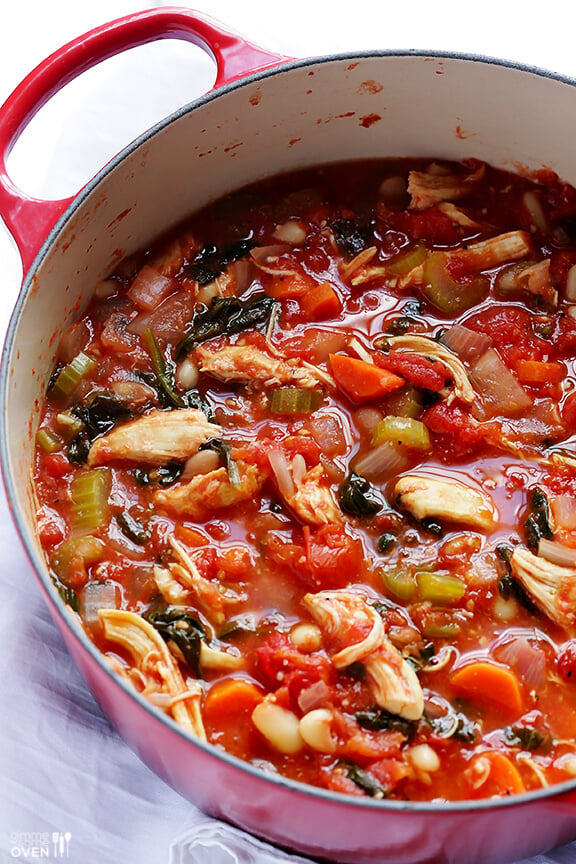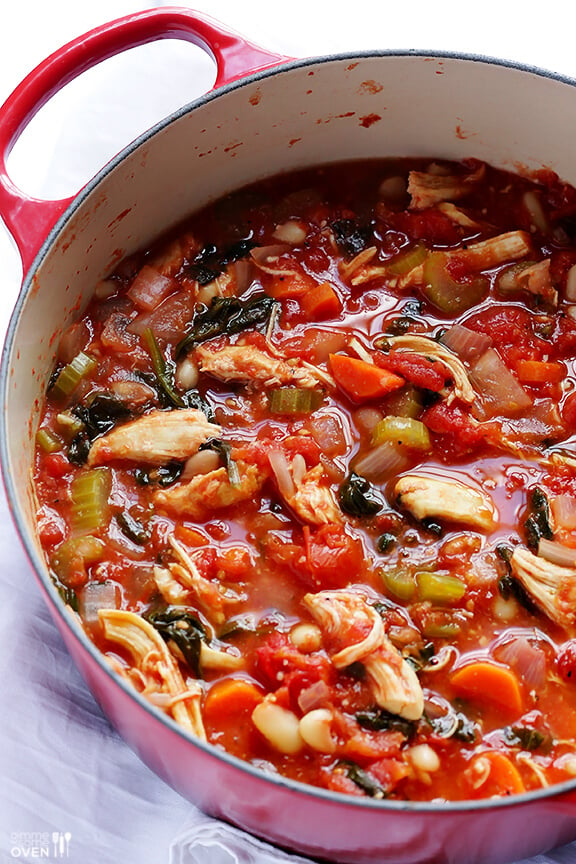 Tomato Basil Chicken Stew
This delicious Tomato Basil Chicken Stew recipe is hearty, healthy, and so comforting.
Ingredients:
1 Tbsp. olive oil
1 small white onion, chopped
2 carrots, peeled and diced
2 stalks of celery, diced
4 cloves garlic, minced
2 (28 oz.) cans whole tomatoes (with their juices)
1 (14 oz.) can cannellini beans, rinsed and drained
3 cups shredded cooked chicken
2 handfuls baby spinach
¼ cup roughly chopped fresh basil
1 tsp. salt
½ tsp. black pepper
¼ tsp. crushed red pepper flakes
Directions:
Heat oil in a large stockpot over medium-high heat. Add onion, carrots and celery. Saute for 7 minutes, stirring occasionally, until the onion is soft and translucent. Add garlic and sauté for an additional minute or two until fragrant.
Add in remaining ingredients, and stir to combine. Use a long spoon to crush the tomatoes. Bring to a boil, then reduce heat to medium-low and simmer partially-covered for 10 minutes. Season with additional salt and pepper if needed.
Serve with freshly-grated Parmesan cheese.
**Or, you can add all ingredients except the cheese to a slow cooker, stir to combine, cook on high for 3-4 hours (or low for 6-8), then serve with freshly-grated Parmesan cheese.**
All images and text ©
If you make this recipe, be sure to snap a photo and hashtag it #gimmesomeoven. I'd love to see what you cook!