Our Wedding Website From Minted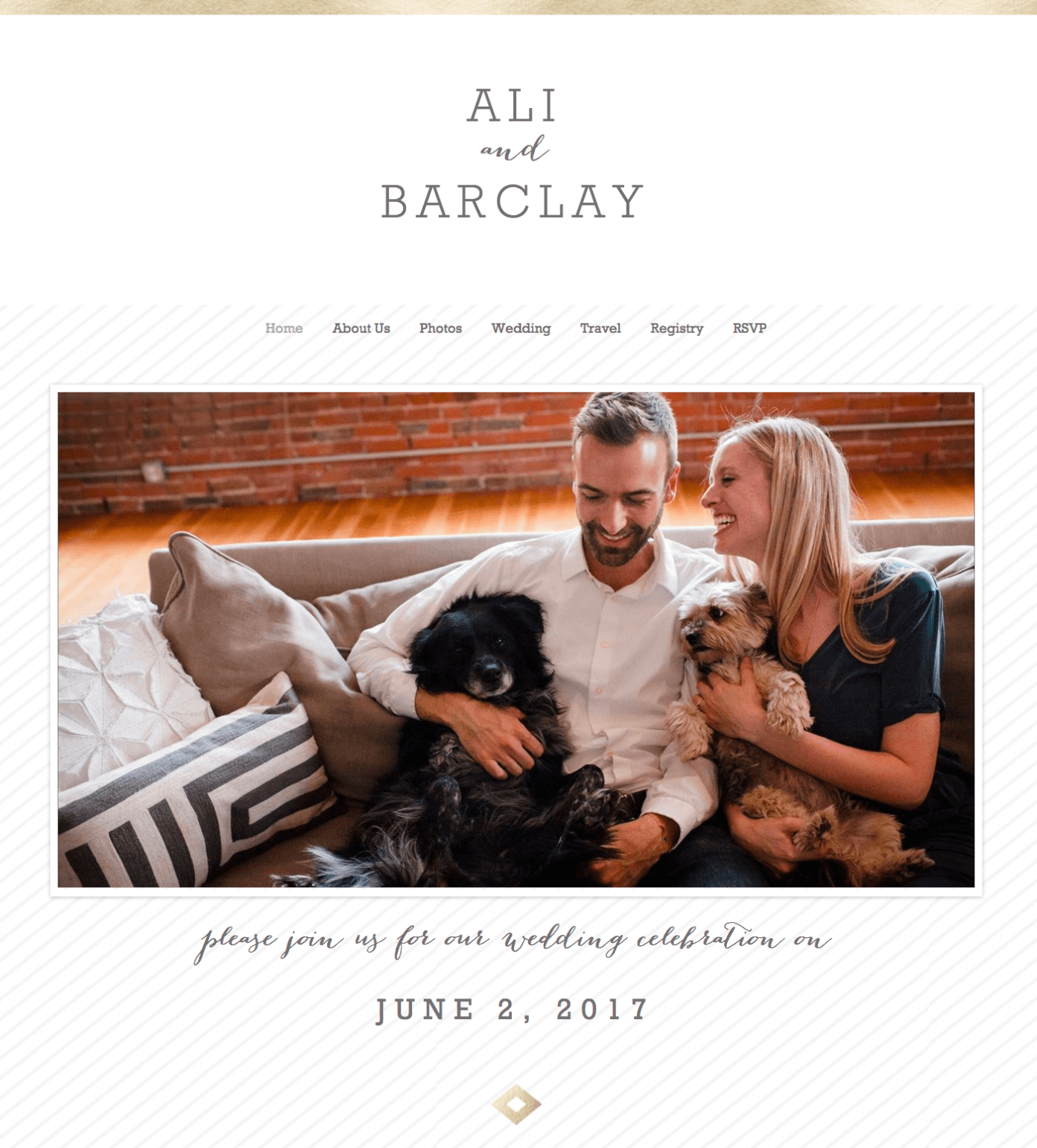 For any of you couples looking for recommendations on wedding websites, we opted to go with Minted for our site (and printable invitations).
You can check out the link here to see it in full:
Minted charged $35 to create a site, which seemed like a good deal to us, especially since it included a custom URL and hosting. (And as I mentioned in this post, they also threw in a $50 Minted credit for invitations and such when we purchased the Premium Wedding Website Upgrade, which I used to cover the full cost of our invitation design. ? So our website and invitation design together were only $35!)
We also chose to go with Minted because I absolutely loved all of their designs. (We went with Modern Photo Frame!)  Unfortunately, the templates are still in development and weren't quite as customizable as I had hoped. So — since I'm admittedly a little picky about website design ? — I ended up kind of overriding the system and pieced together my own templates by using the "add pages" option. It took some extra work, but actually went pretty quickly once I got the hang of it. The only other hiccup was that Minted's RSVP system required us to enter guests' emails in order to invite them to the wedding — which we didn't have for everyone — and then only those specific guests with approved emails could RSVP. Which we worried might get complicated. So instead, we ended up just linking instead to a Google Form that we created on the RSVP page, and it ended up working out great (and cut out on the need to mail rsvp cards/envelopes, which we definitely didn't want to mess with ?).
So in the end, we were really happy with how the website turned out. And we had tons of feedback from our out-of-town guests who especially loved our page of recommendations for places to eat and visit around Kansas City. Wedding website for the win!