What We Wore For Our Wedding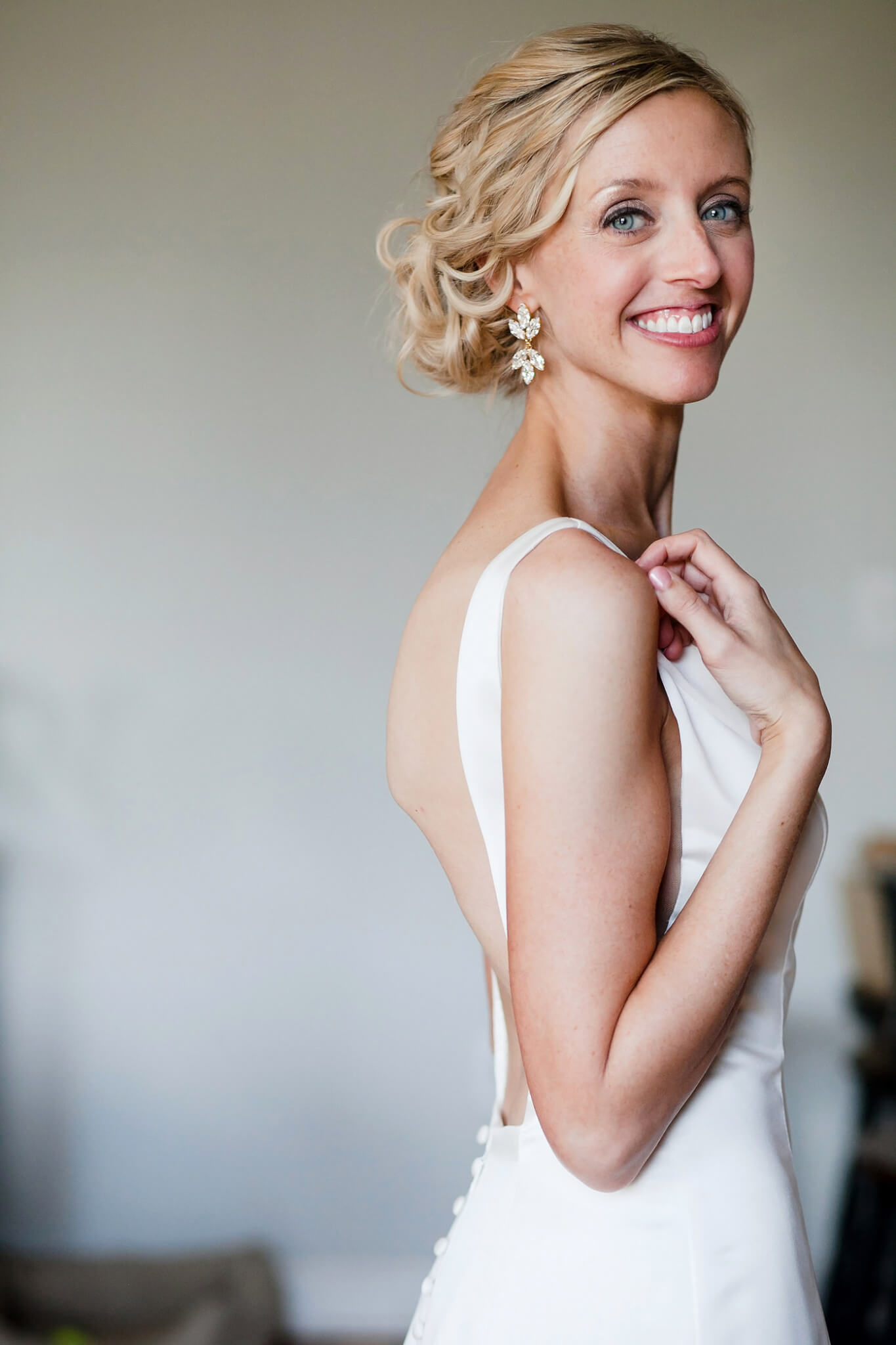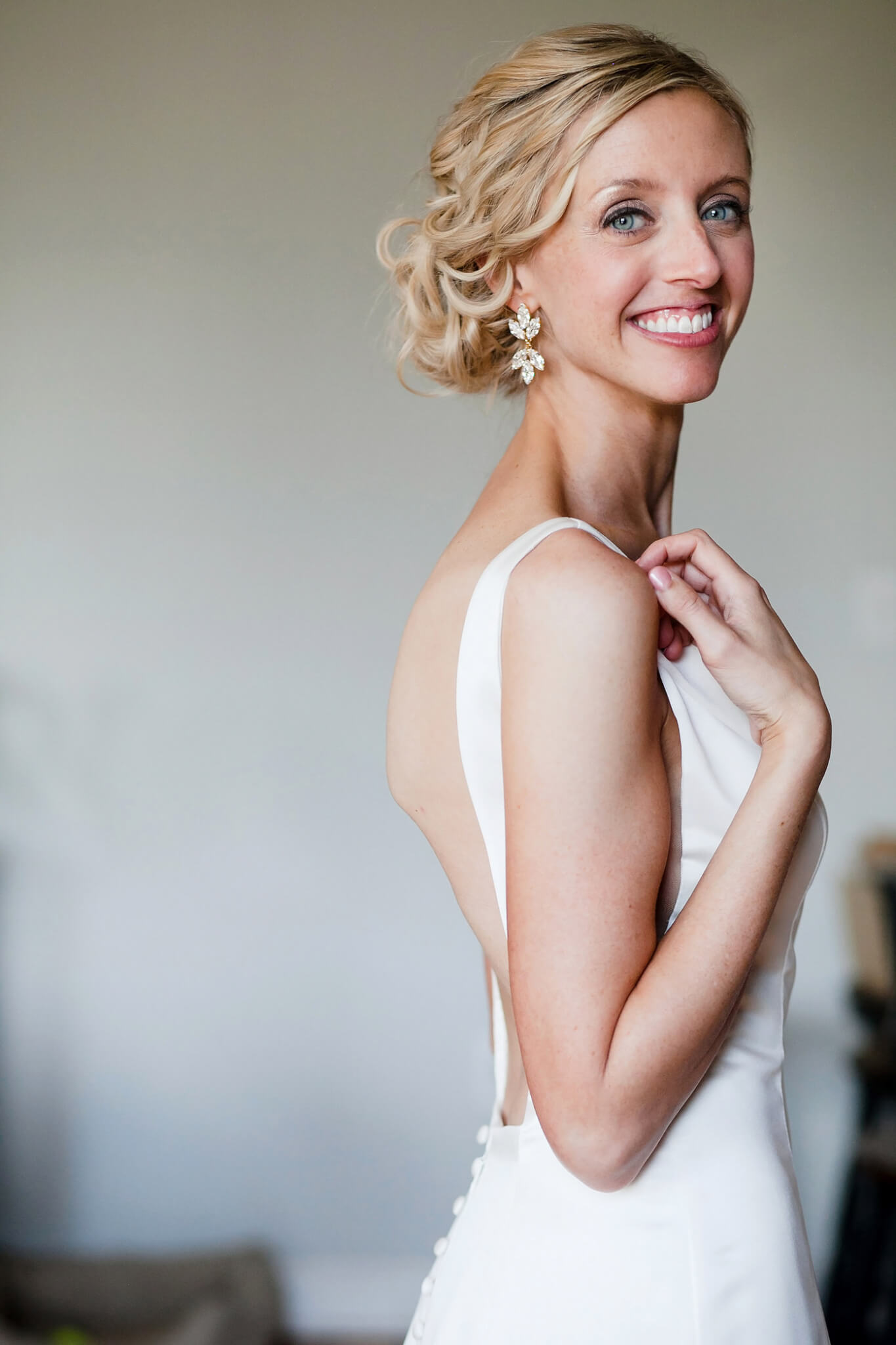 What I Wore: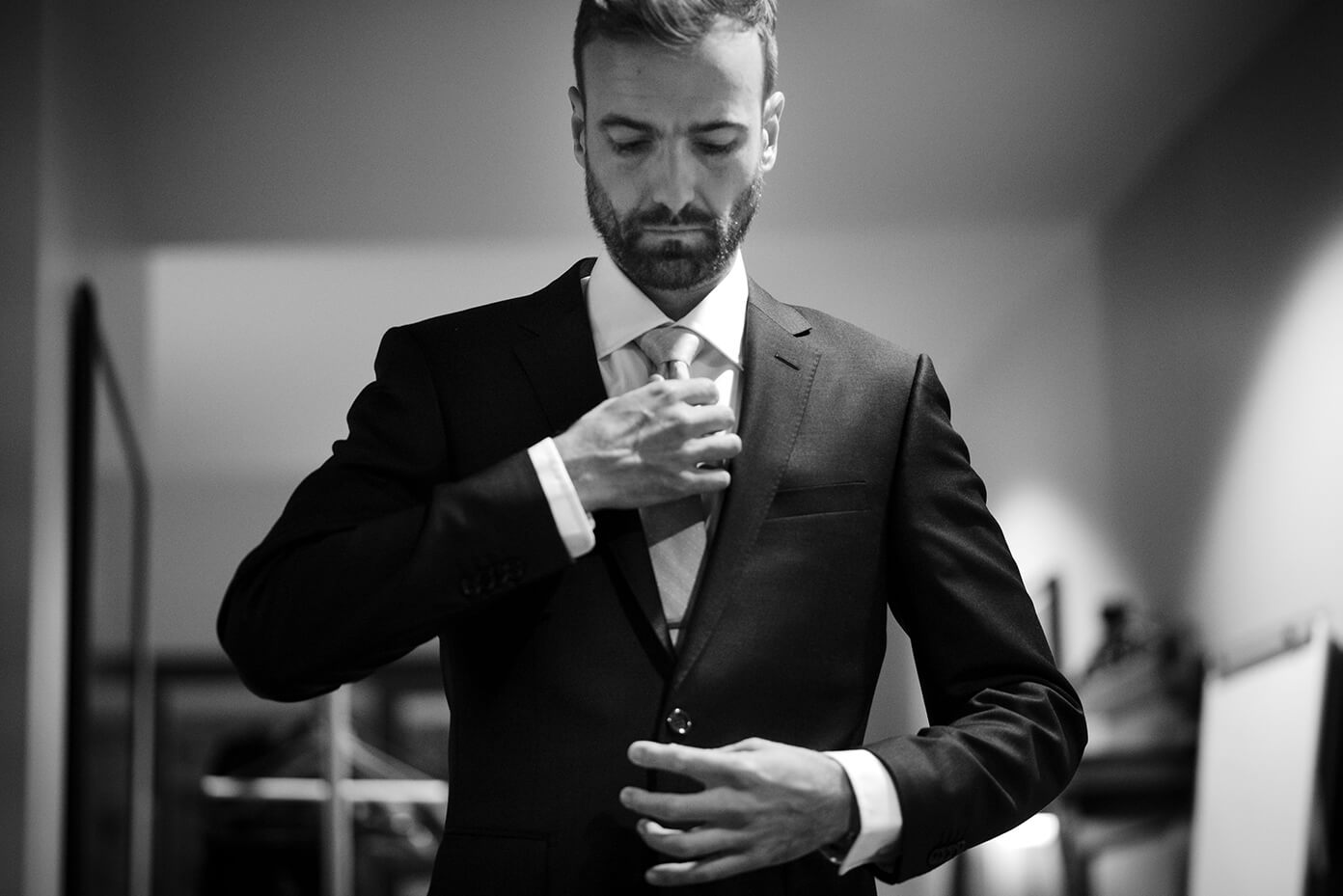 What Barclay Wore:
His Suit: A handsome charcoal gray slim-fit suit from Byron. It fit his tall and skinny frame to a tee. And man, he looked good. ?
His Shoes: These black Oxfords from Nisolo. We're both huge fans of Nisolo because both their men's and women's merch (shoes, bags, jewelry, and more) are gorgeous, and we love how everything is ethically made.
His Tie: This blush tie set from The Tie Bar. Ha, we also procrastinated on ordering ties, so the matching tie for Barclay's brother didn't arrive on time (so he wore a different light blue tie). But we really loved both! And also — we found this tie online because we loved the color, and turns out that it was coincidentally designed to specifically match my sister's dress color from BHLDN! #MeantToBe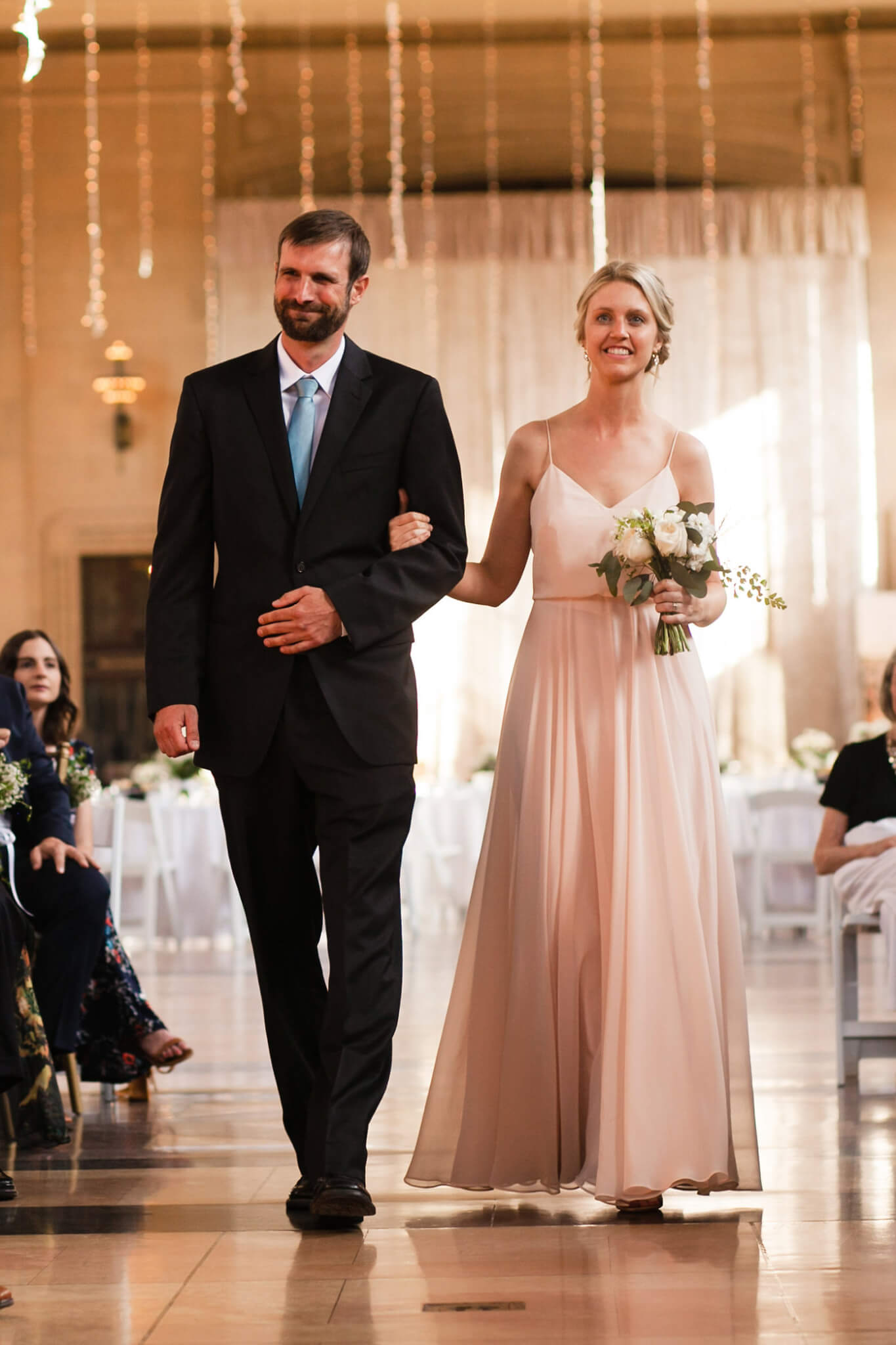 What Our Sibs Wore:
Matron Of Honor: My sister, Sarah, wore this Inesse Dress (in blush) from BHLDN. It was so beautiful and flowy (and not-too-pink!) in person, and she said that she felt great in it. Sarah also wore some heels that she already owned, plus these earrings from Etsy.
Best Man Outfit: Barclay's brother, Dooz, wore a suit and shoes that he already owned, plus this light blue tie from The Tie Bar.