Peanut Butter Banana Cookies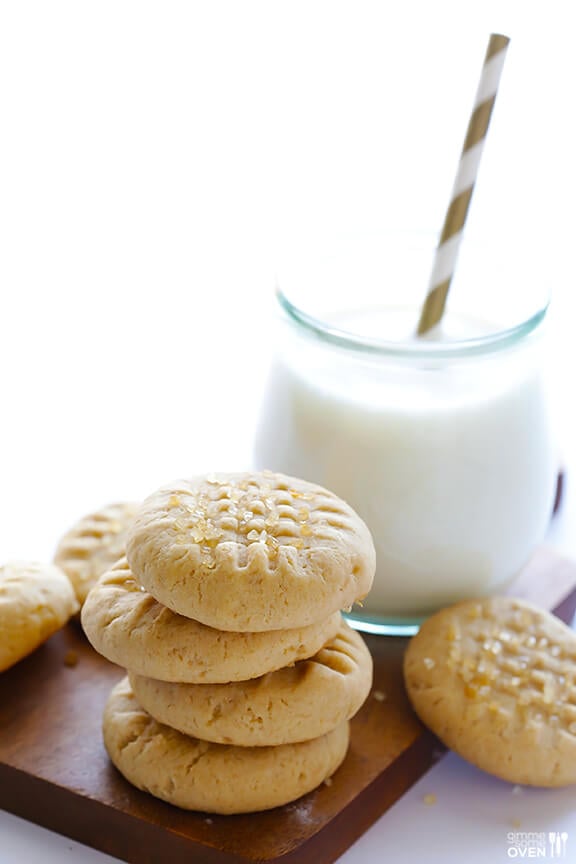 So, I did a juice cleanse earlier this week.  And now I'm craving cookies.  Cookies, cookies, cookies.
That's how it's supposed to work, right?
Well, since these cookies have peanut butter and banana in them, maybe that can at least partially count as health food.  ;)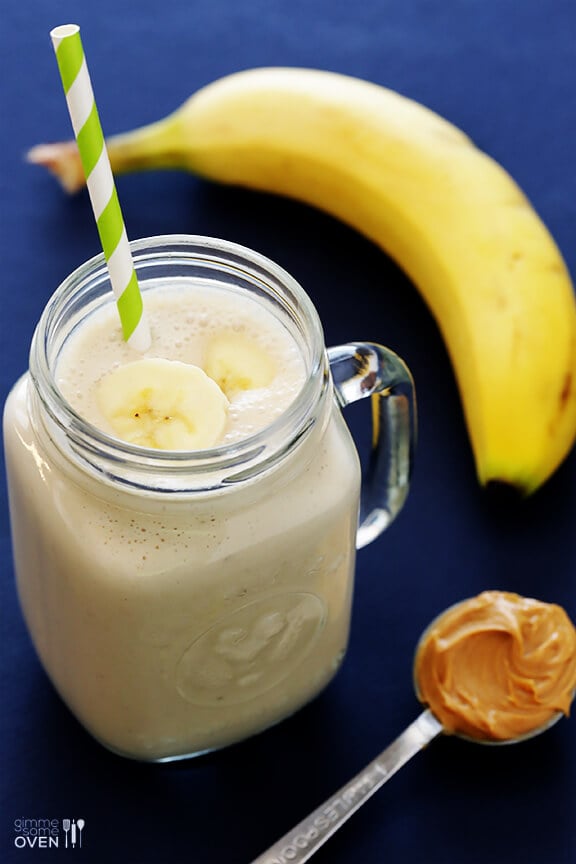 Actually, the inspiration for these tasty little cookies did come from a healthier source — this protein-packed Peanut Butter Banana Smoothie recipe.  It was so good when I made it for breakfast, that I thought about re-making it for dessert after dinner.  And then the idea occurred to me — why not translate it into a cookie?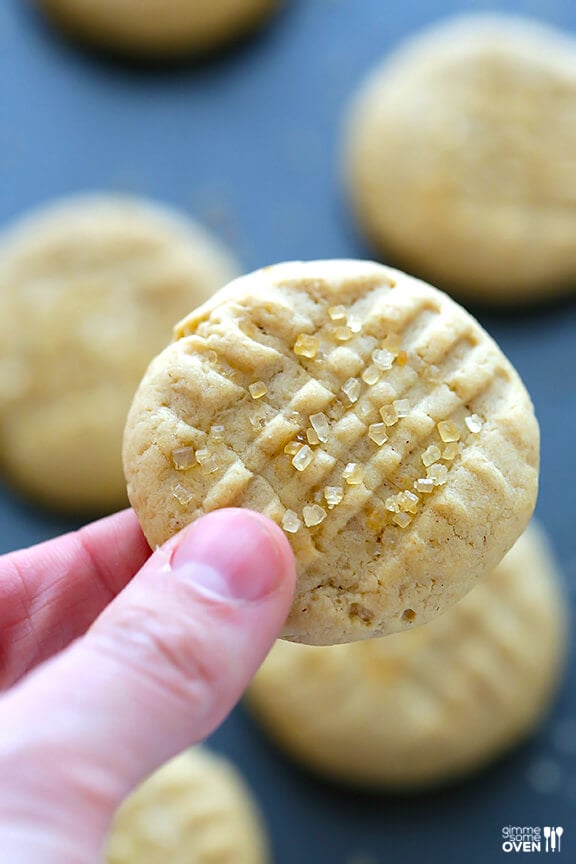 I mean, everyone loves peanut butter and bananas when it comes to baking.  So the idea seemed to have potential.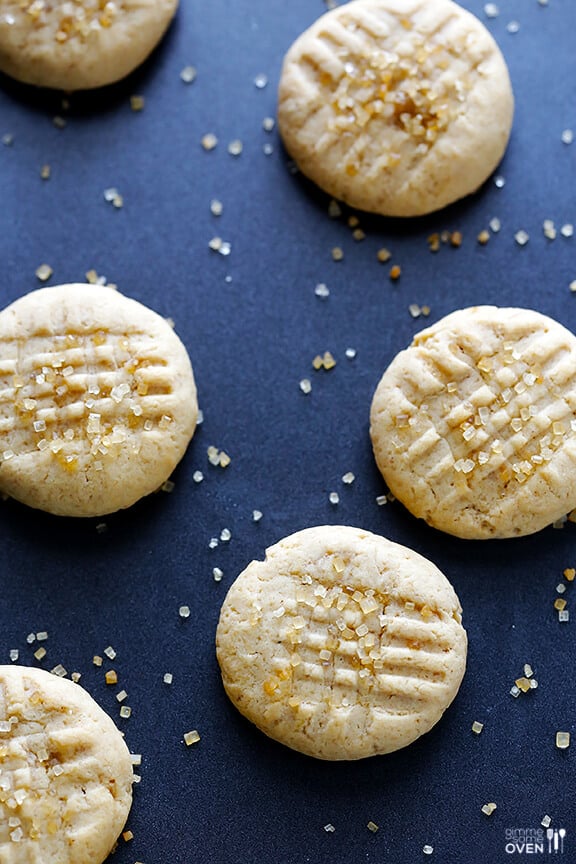 And sure enough, it was a winner.  Here's how to make them!
Start out with your basic cookie ingredients, plus a nice ripe banana and a bunch of peanut butter.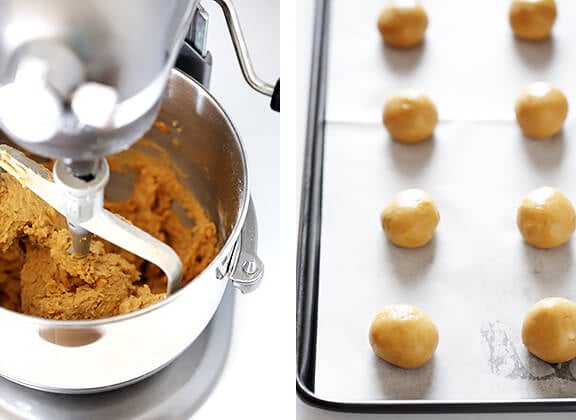 Mix up a simple dough, then form it into balls on a cookie sheet.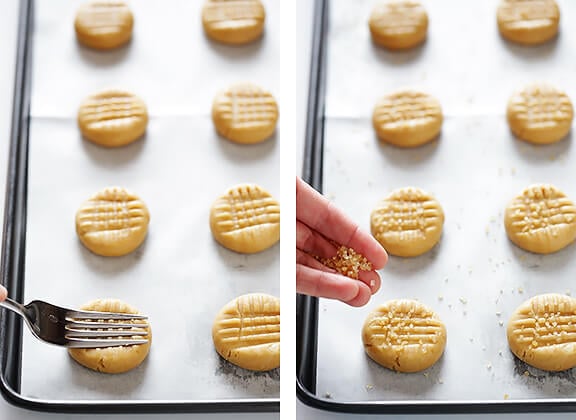 Use a fork to make the classic PB cookie criss-cross pattern if you'd like.  Then sprinkle with a pinch of turbinado sugar (or granulated sugar).  Bake 'em for about 8-10 minutes…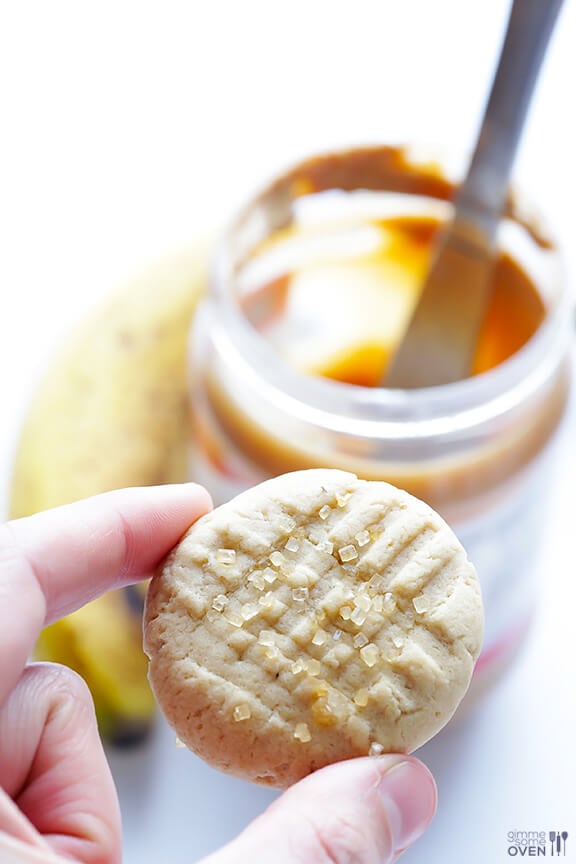 …the voila!  These cute and easy little peanut butter banana cookies are yours to enjoy.
They are sweet but not too sweet.  They are soft and chewy, especially when just out of the oven.  And they basically taste like banana bread meets peanut butter cookies.  Aka, peanut butter banana heaven.
Alright, run to your kitchen and make some already!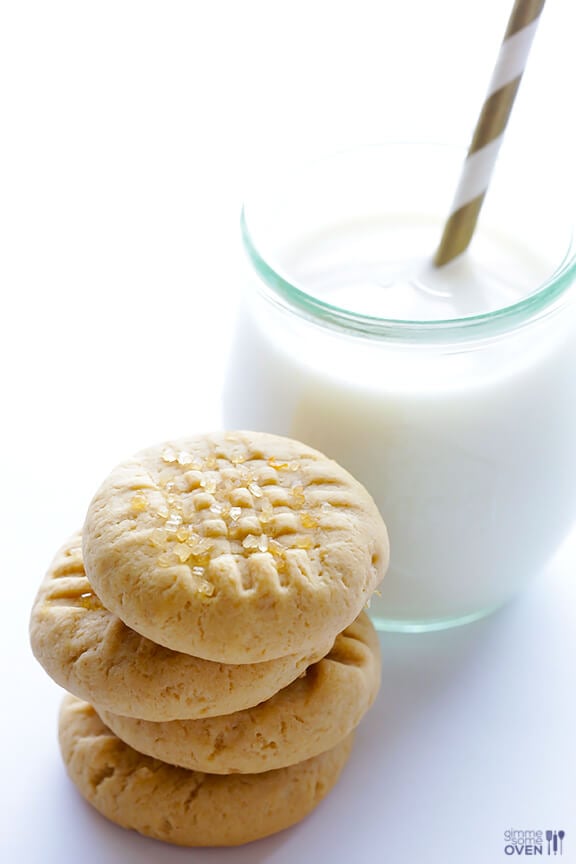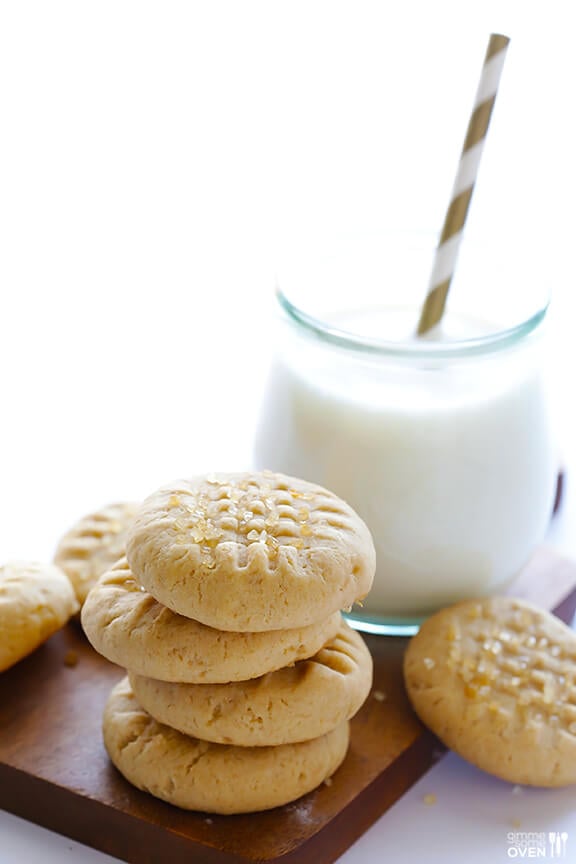 Peanut Butter Banana Cookies
These peanut butter banana cookies are easy to make and super yummy!
Ingredients:
2 cups all-purpose flour
1 teaspoon baking powder
1/2 teaspoon cornstarch
1/2 teaspoon salt
1/4 teaspoon baking soda
1/4 teaspoon ground cinnamon
1/2 cup (1 stick) butter, softened
1/2 cup brown sugar, packed
1/2 cup creamy natural peanut butter (I used creamy natural from Trader Joe's)
1 egg
1/2 cup mashed banana (about 1 medium banana)
1 teaspoon vanilla extract
(optional: cane sugar, for sprinkling)
Directions:
Heat oven to 350F. Line a baking sheet with parchment paper.
In a medium mixing bowl, whisk the flour, baking powder, cornstarch, salt, baking soda and cinnamon until combined. Set aside.
In the (separate) bowl of a stand mixer, cream the butter and brown sugar together on medium-high speed until light and fluffy, about 1 minute. Add peanut butter, egg, banana, and vanilla, and continue mixing on medium speed until combined, scraping down the sides of the bowl once if needed. Fold in the dry ingredients and mix until just combined.
Measure out a rounded tablespoon-full of dough, roll it into a ball, then place on the baking sheet. Use a fork to press down the top of the ball and make a criss-cross pattern. Sprinkle with a pinch of cane sugar, if desired. Repeat with remaining dough.
Bake for 8-10 minutes or until slightly golden around the edges. Cool for 10 minutes on baking sheet, then transfer to a wire rack to cool completely.
Serve immediately or store in a sealed container for up to 1 week.
All images and text ©
If you make this recipe, be sure to snap a photo and hashtag it #gimmesomeoven. I'd love to see what you cook!