10 Favorite Salad Dressing Recipes
This post may contain affiliate links. Please read my disclosure policy.
Here are 10 of my favorite everyday salad dressing recipes. They're perfect for tossing with all sorts of salads, and also double as easy sauces for dipping or drizzling.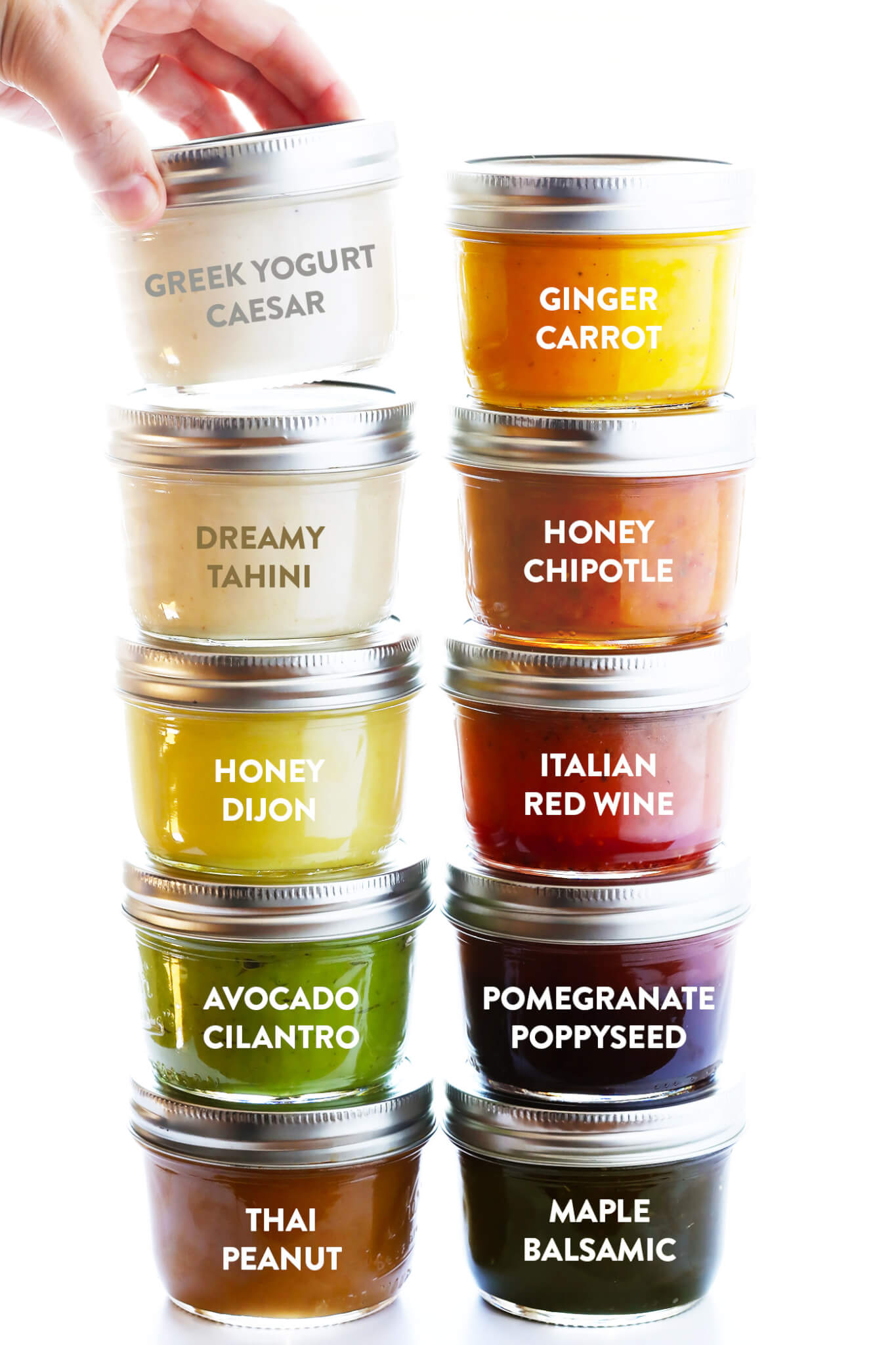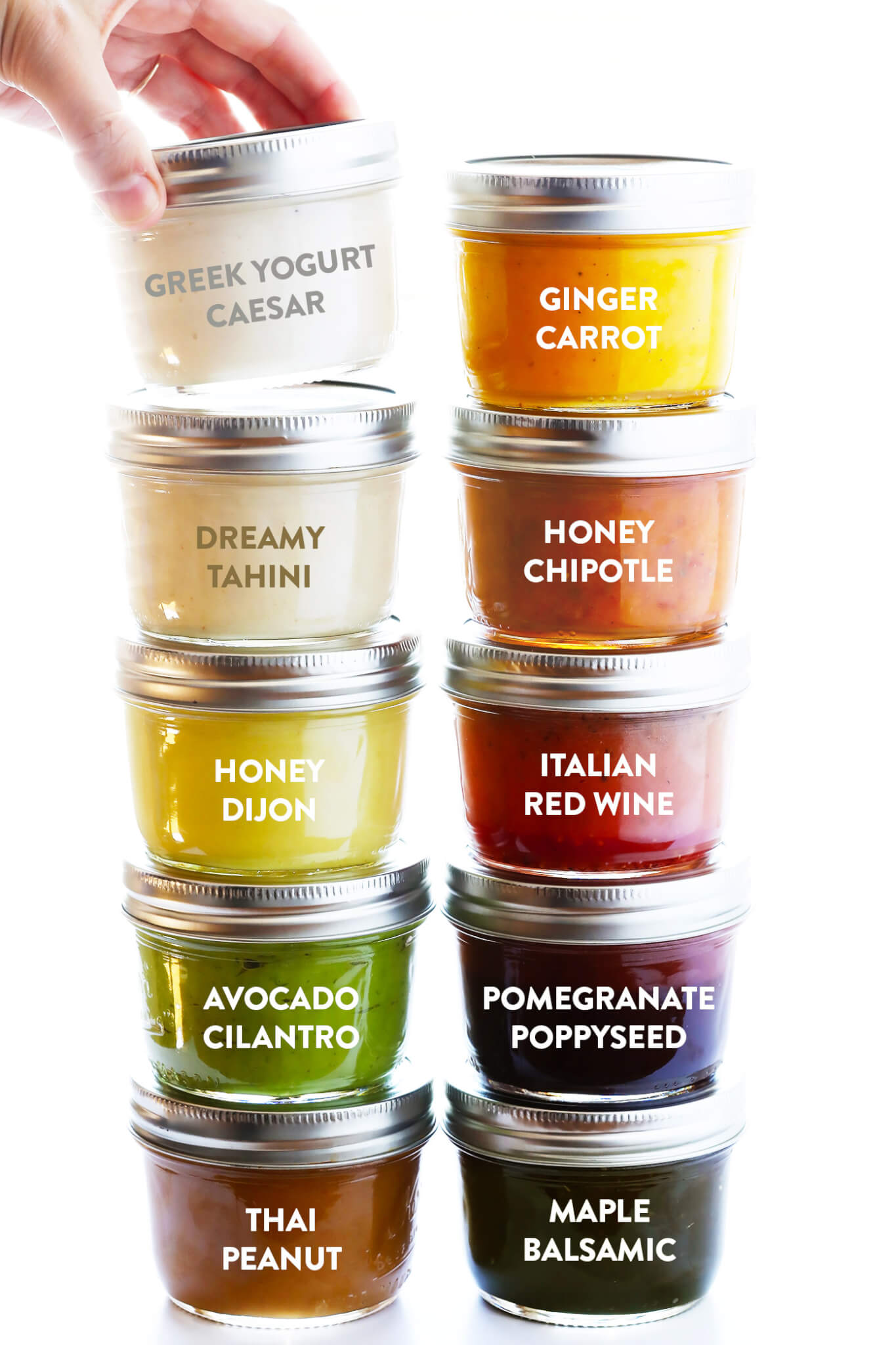 After sharing dozens and dozens of salad recipes with you over the years, I thought it would be fun to do something different today and share the 10 salad dressing recipes that have become my go-to favorites over the years.
You know, those tried-and-true dressings that I've made zillions of times and know by heart and can whip up in a snap.
The ones that never fail. ? ? ?
As you can see, this collection covers a pretty wide range of cuisines and flavor profiles. So I think there should be something here for just about any salad you might be craving. And — bonus! — I realized after taking this photo that each of these dressings also happen to be naturally gluten-free. Mostly, though, I love each of these recipes because they don't include any of those pesky additives in many store-bought dressings, they're all totally quick and easy to make, and they're all totally delicious.
Here they are!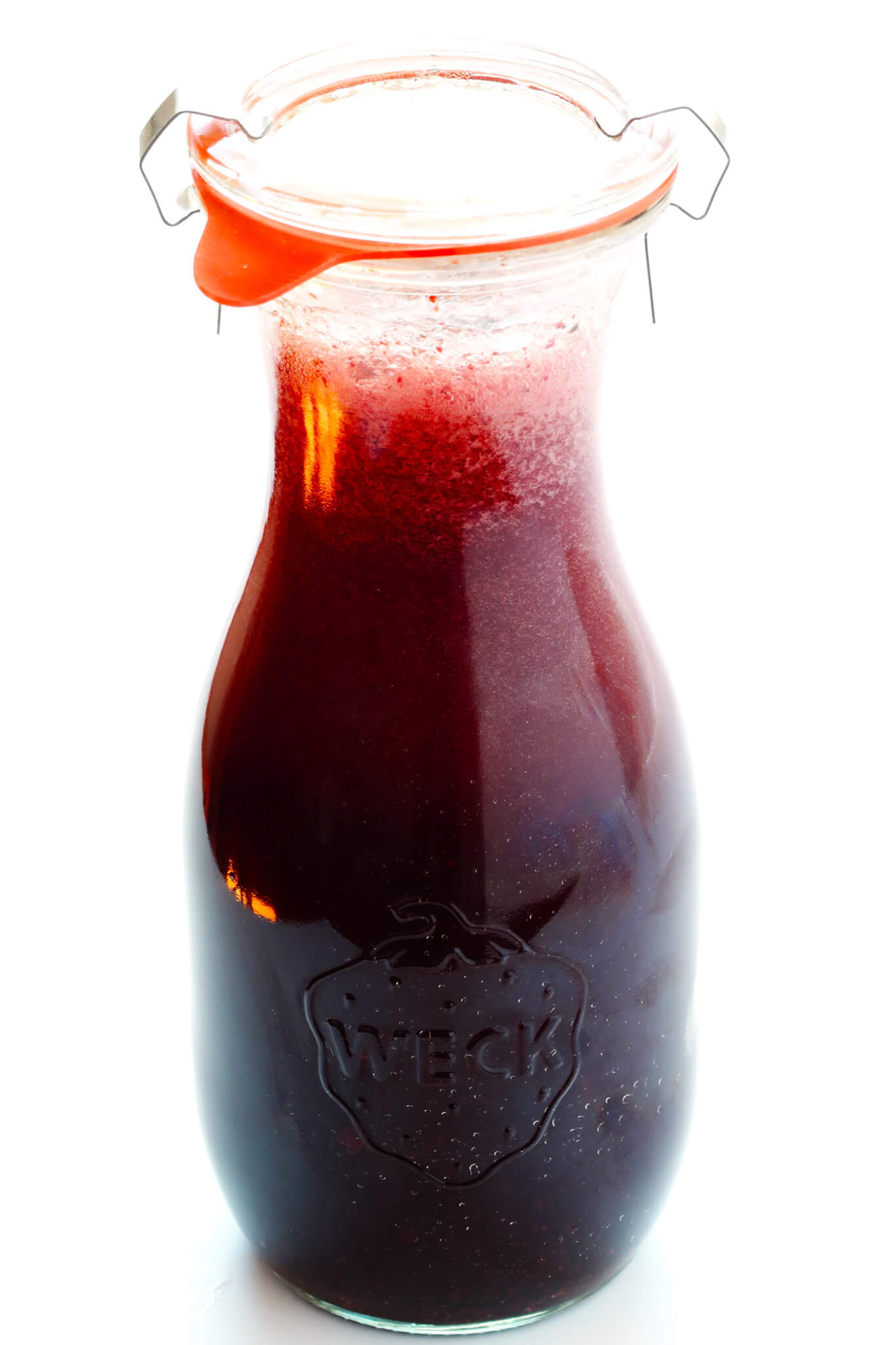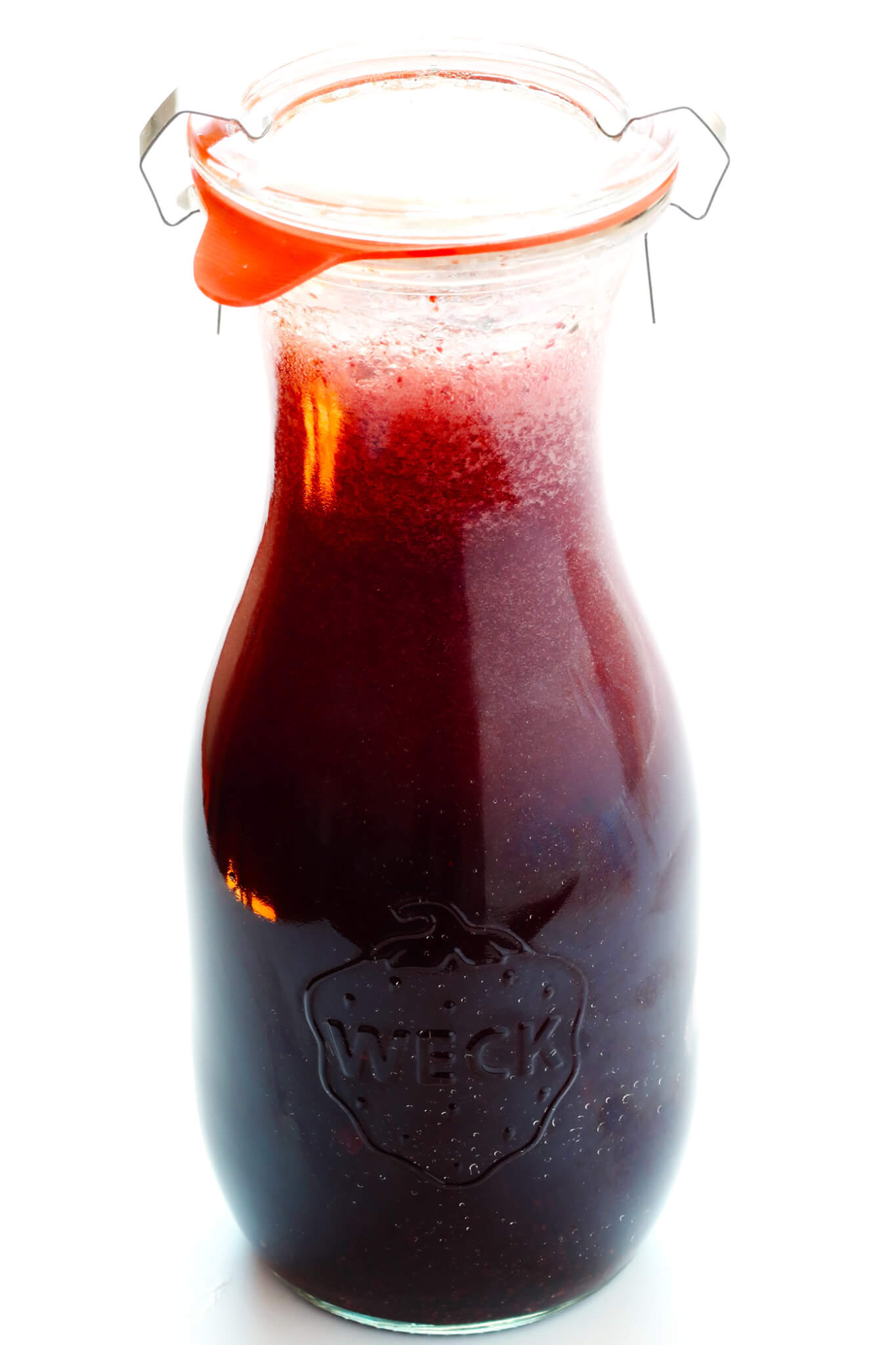 Pomegranate Vinaigrette: First up is this simple pomegranate vinaigrette. I know that raspberry vinaigrettes are traditionally more popular, but to save the step of pureeing fresh (or frozen) berries, I've come to love this simpler tangy fruity vinaigrette that's made with a quick pour of pomegranate juice instead. Feel free to sweeten it up a bit more if you'd like (I prefer mine pretty tangy). And if you don't have pom juice on hand, cranberry juice also works well as a substitute.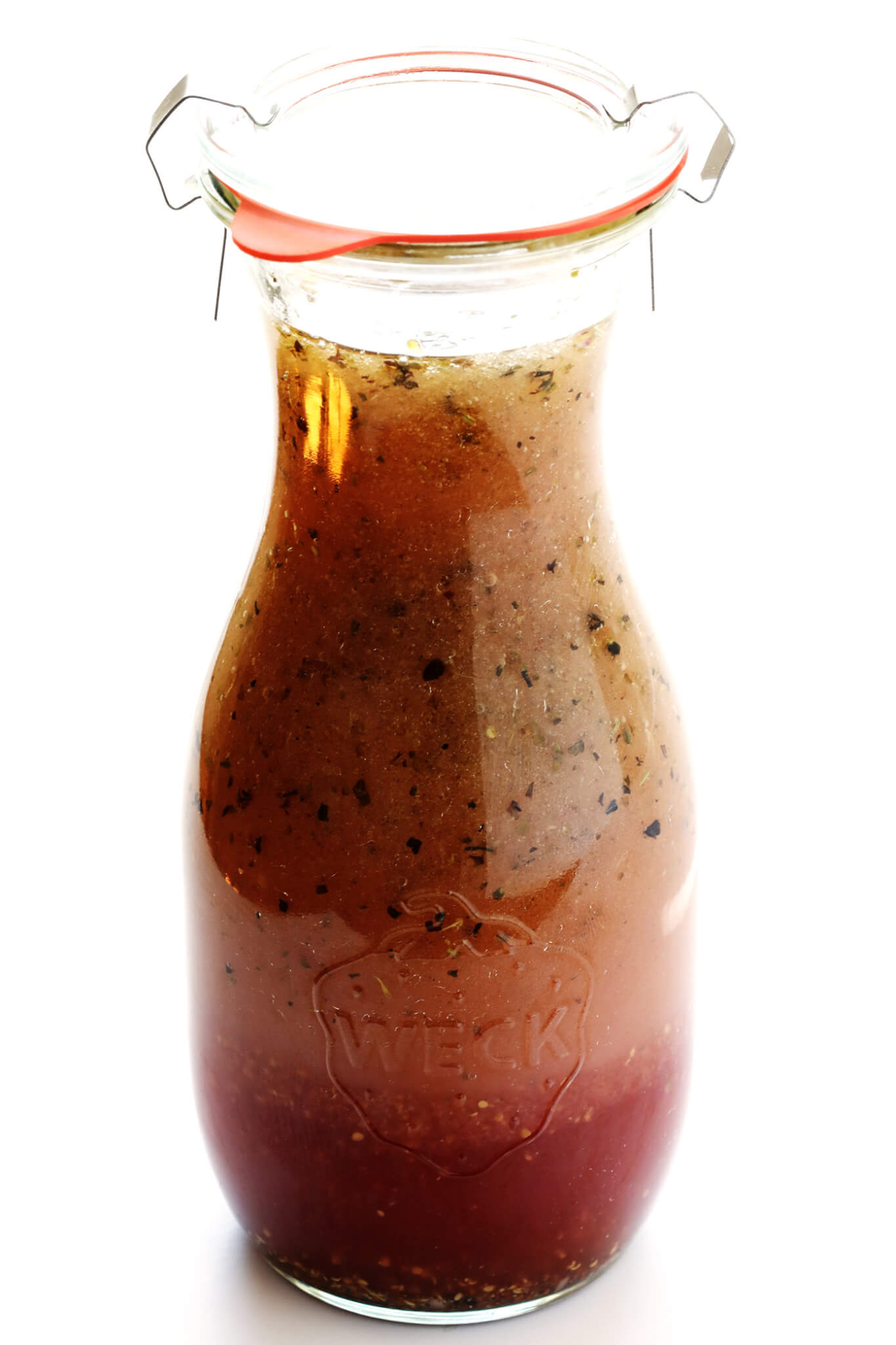 Italian Red Wine Vinaigrette: As evidenced by so many of the salad recipes here on this blog, this classic vinaigrette is probably the #1 dressing that I use in my kitchen. It's quick and easy to make, easy to customize for different flavor profiles, and it has a way of magically complimenting just about any salad.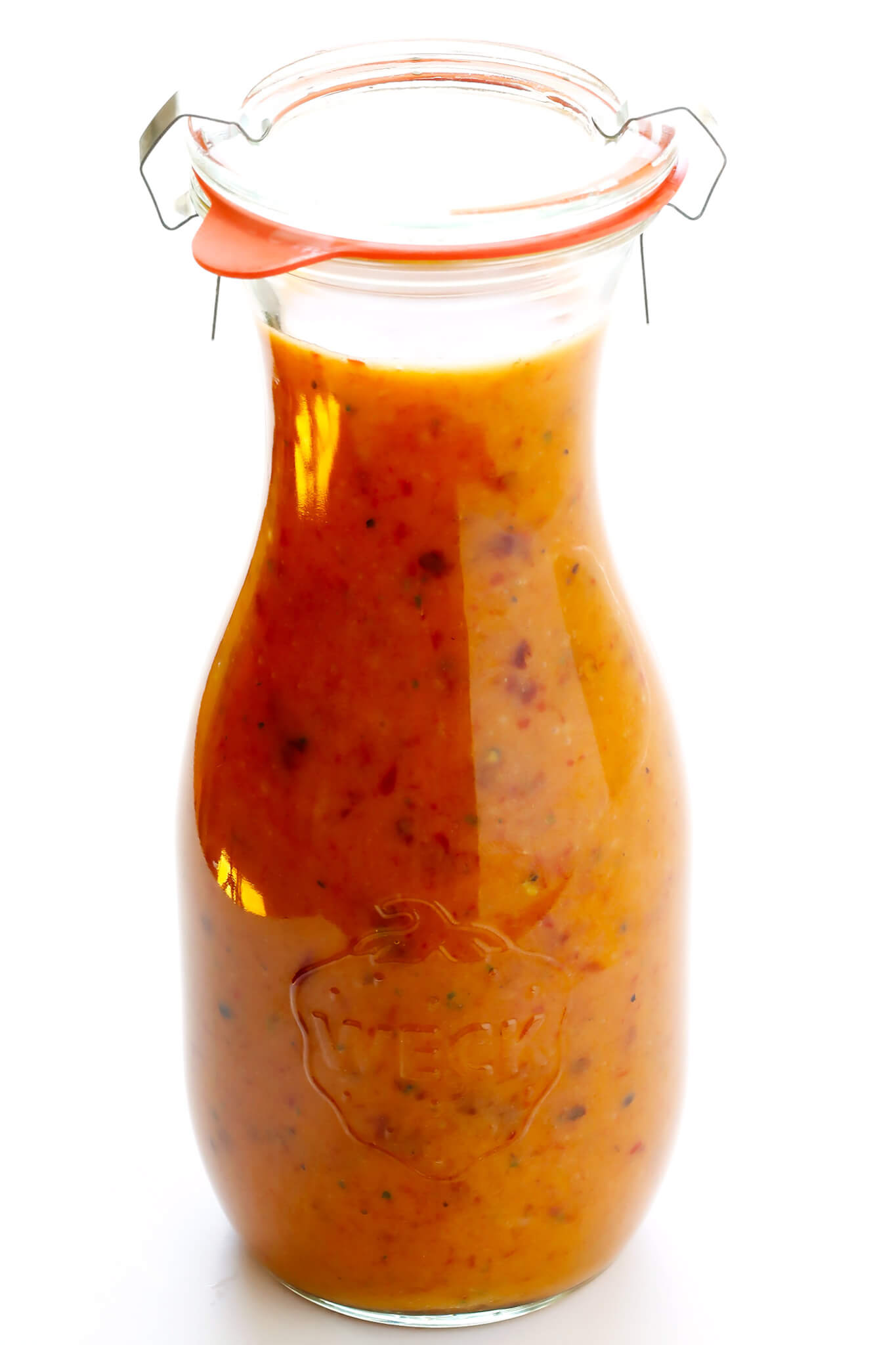 Chipotle Honey Dressing: Inspired by the famous dressing at the burrito chain itself, this yummy dressing is packed with all kinds of savory and tangy and slightly-smoky flavors that will compliment just about any Mexican-themed salad.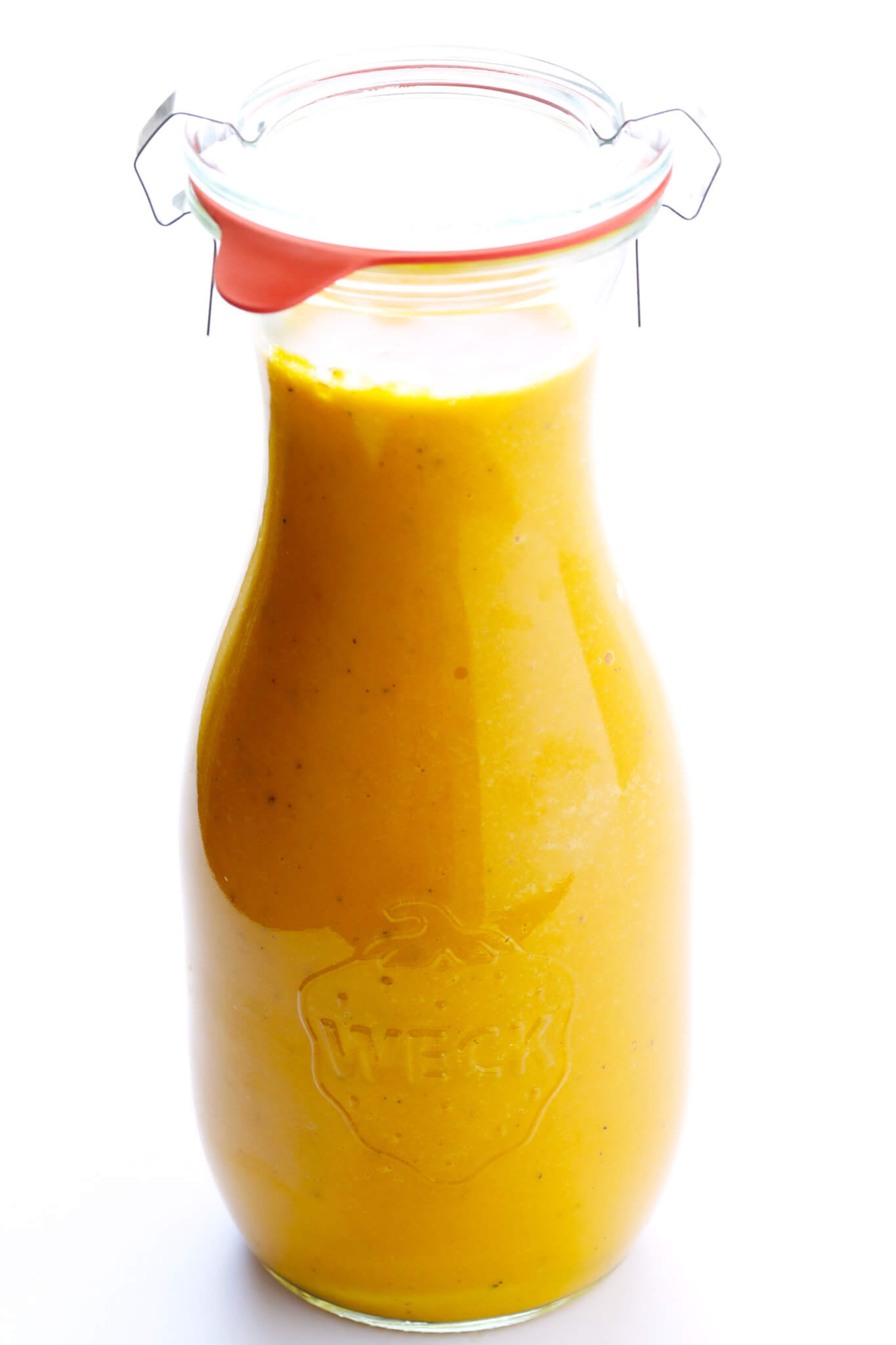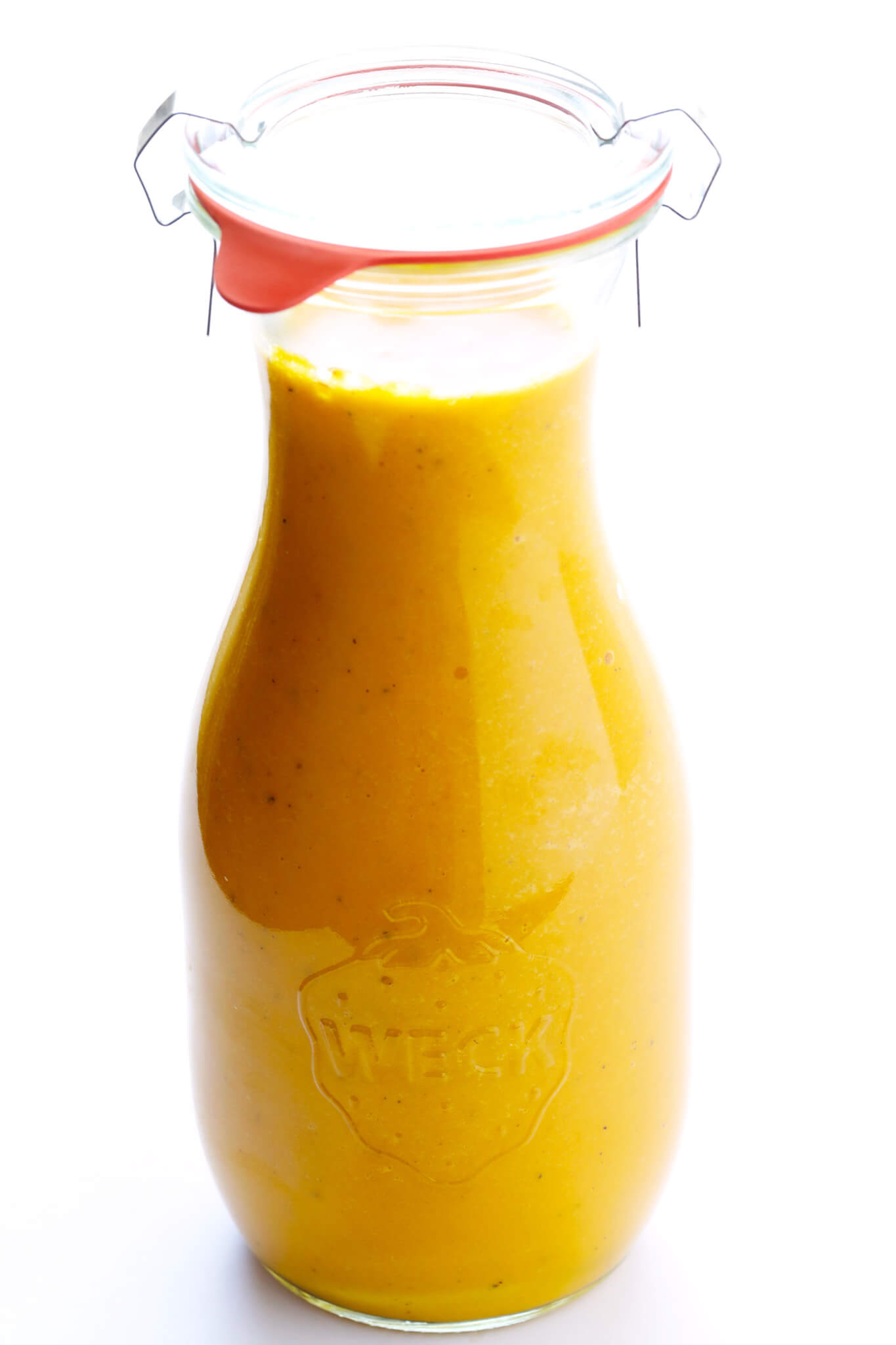 Ginger Carrot Dressing: Barclay and I have a tradition of going out for sushi every Monday night. And after having ordered a side salad with this ginger carrot dressing at least 100 times, I finally decided it was time to learn how to make it myself last year. So for anyone else who loves this Japanese favorite, you've gotta try it!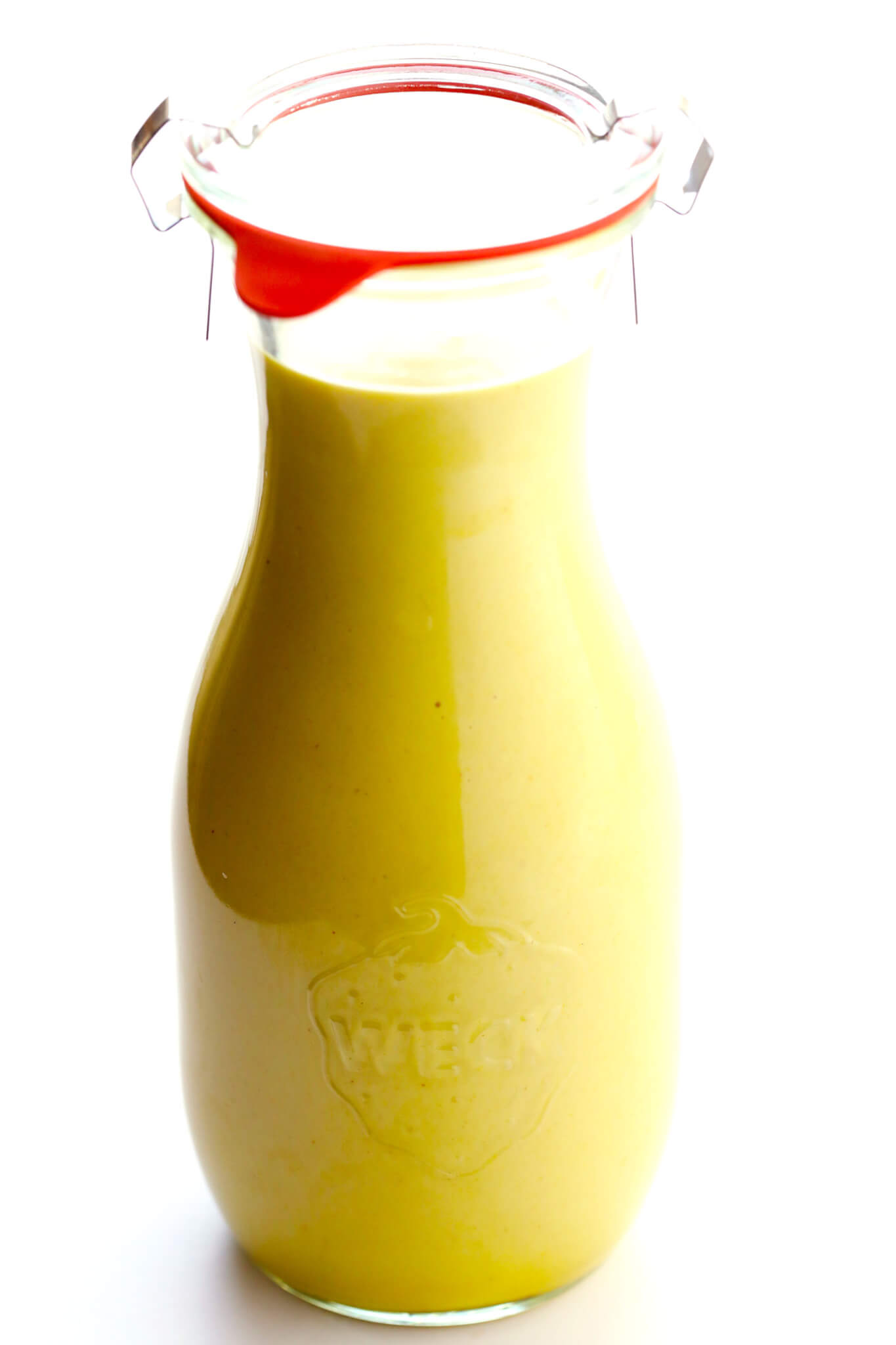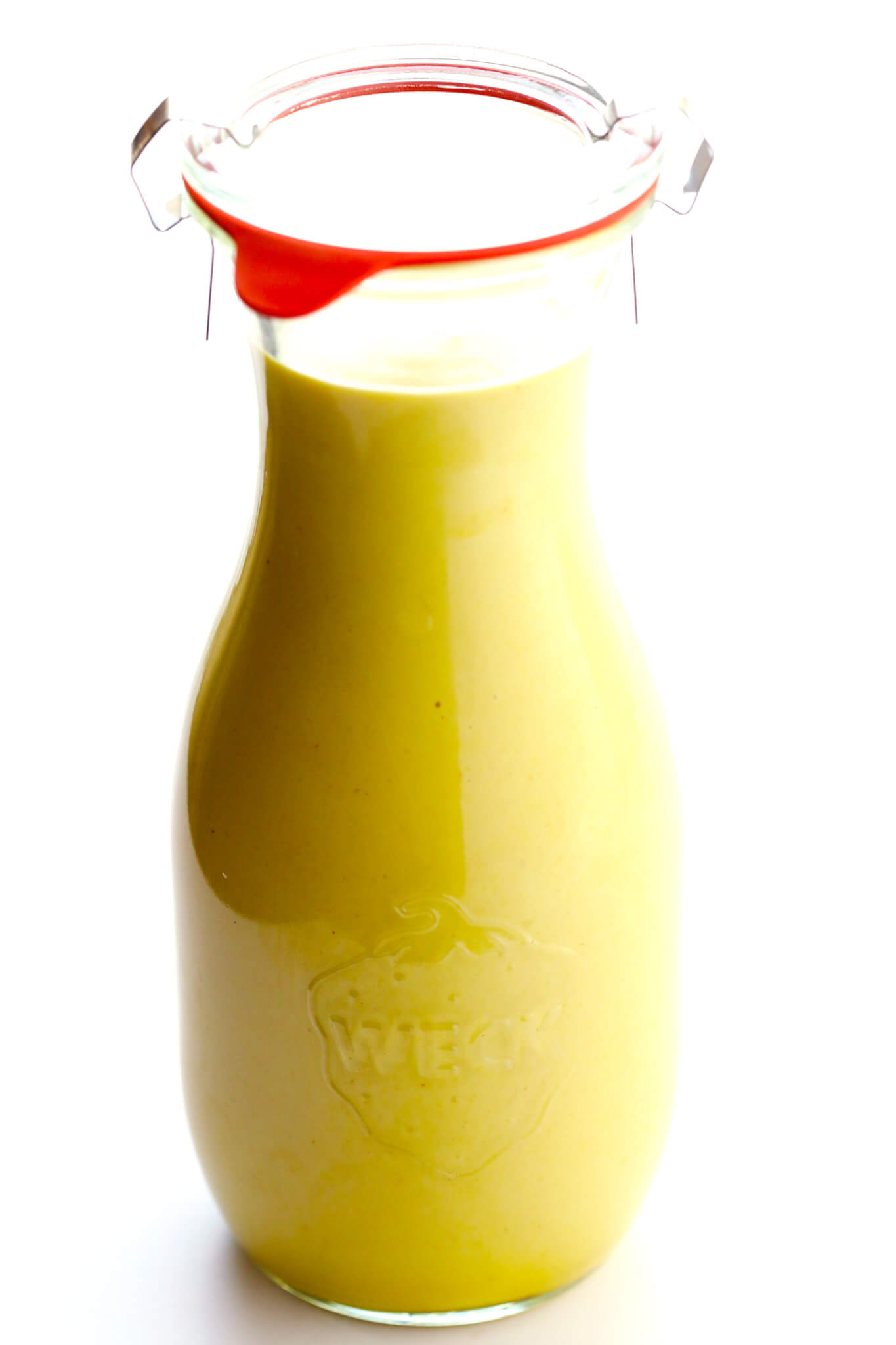 4-Ingredient Honey Mustard Dressing: Did you know that all you need are 4 basic ingredients to make this classic dressing? (Or honey mustard sauce, if you want a dipper?)  There are all sorts of extra ways you can customize it, but the base recipe is super simple.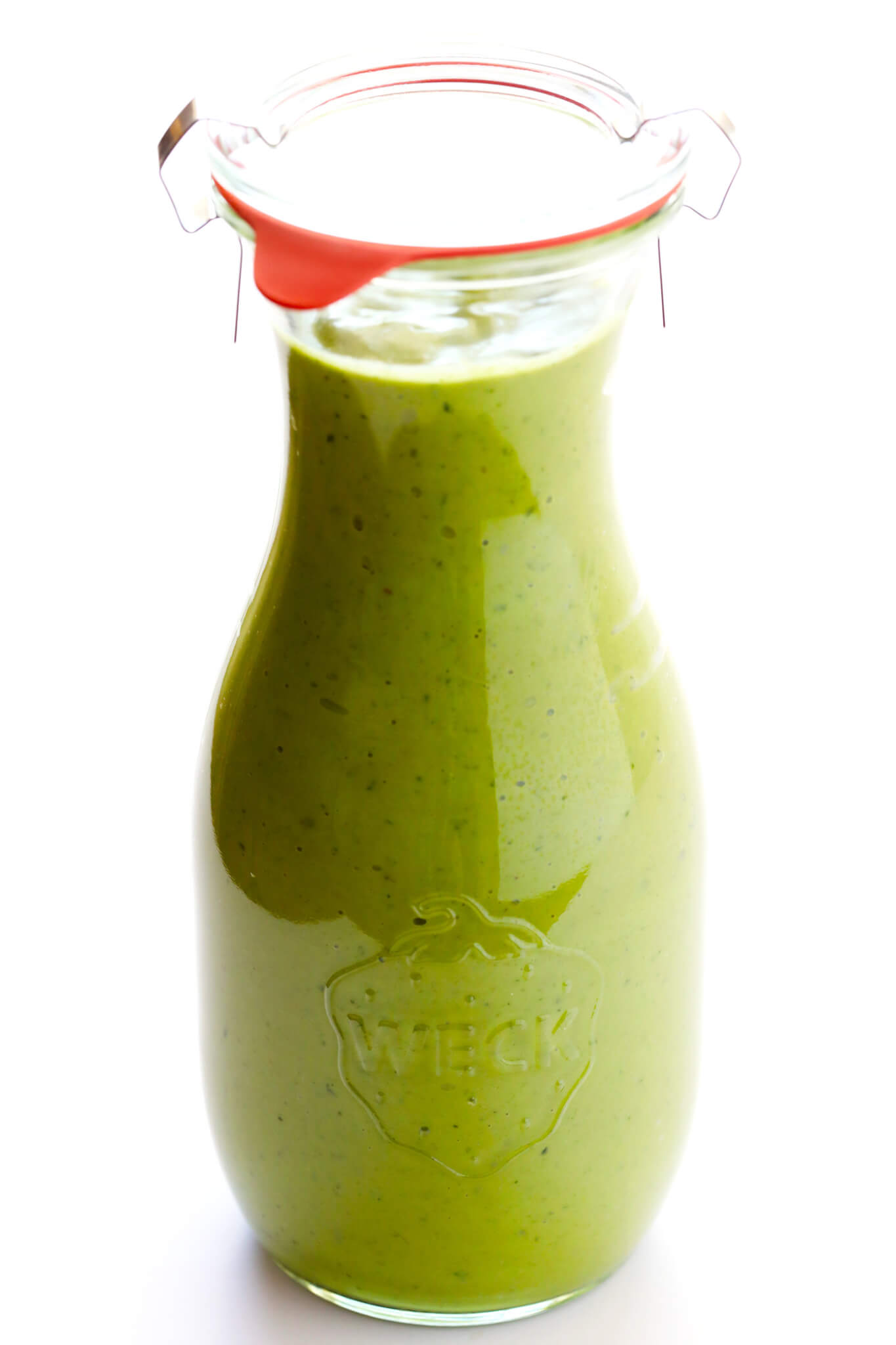 Avocado Cilantro Dressing: Or, as I like to call it, "guacamole dressing". This easy creamy dressing is basically my excuse to have a little guac with my salad. Although if you'd like to give it a more all-purpose flavor profile, it also tastes delicious using fresh parsley + lemon juice instead of cilantro + lime juice.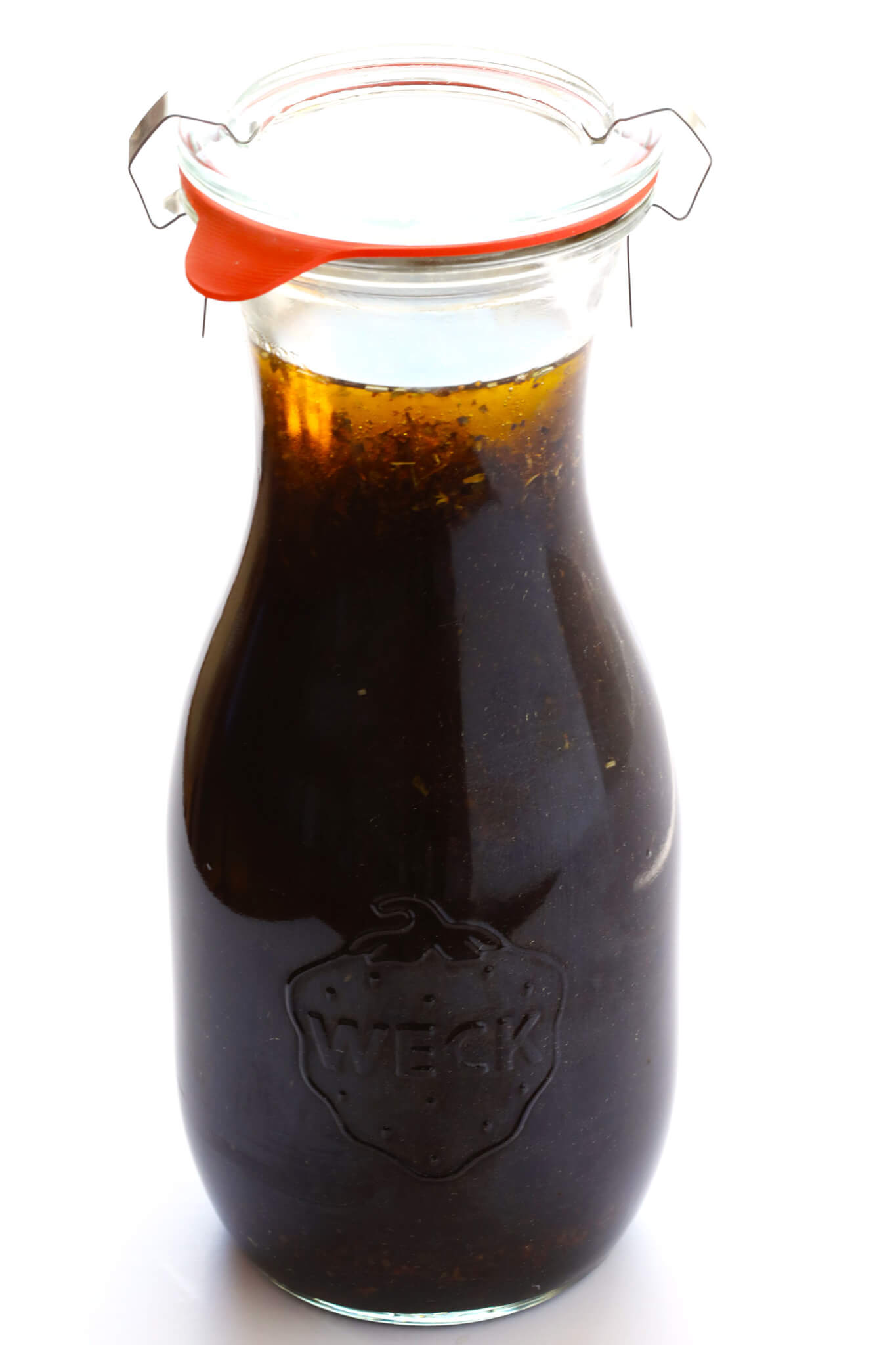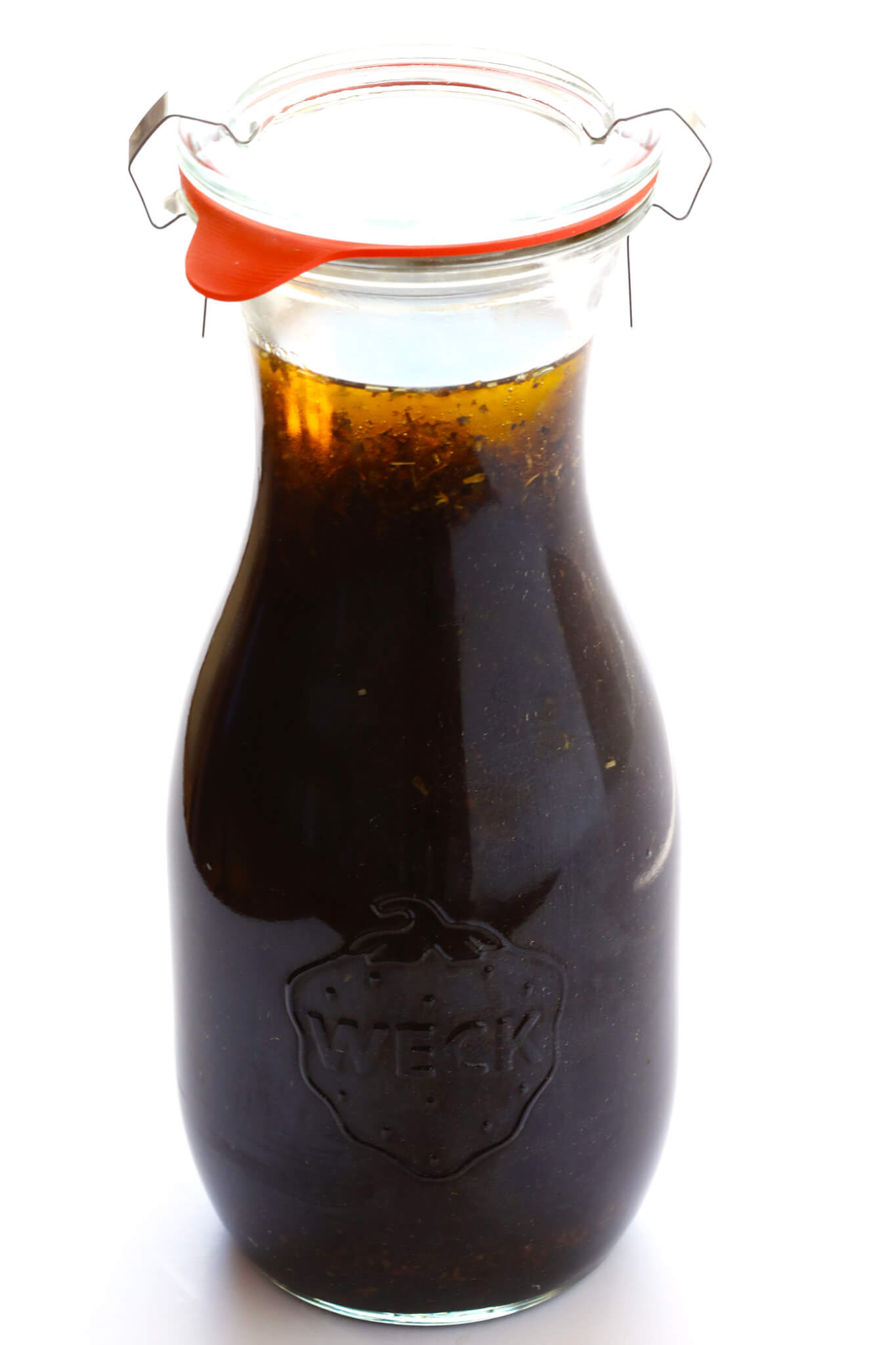 Maple Balsamic Vinaigrette: Every salad lover needs a good balsamic vinaigrette recipe in their back pocket, and this is my go-to favorite. It's slightly sweetened with maple syrup instead of sugar, made with extra amounts of tangy balsamic, and always hits the spot.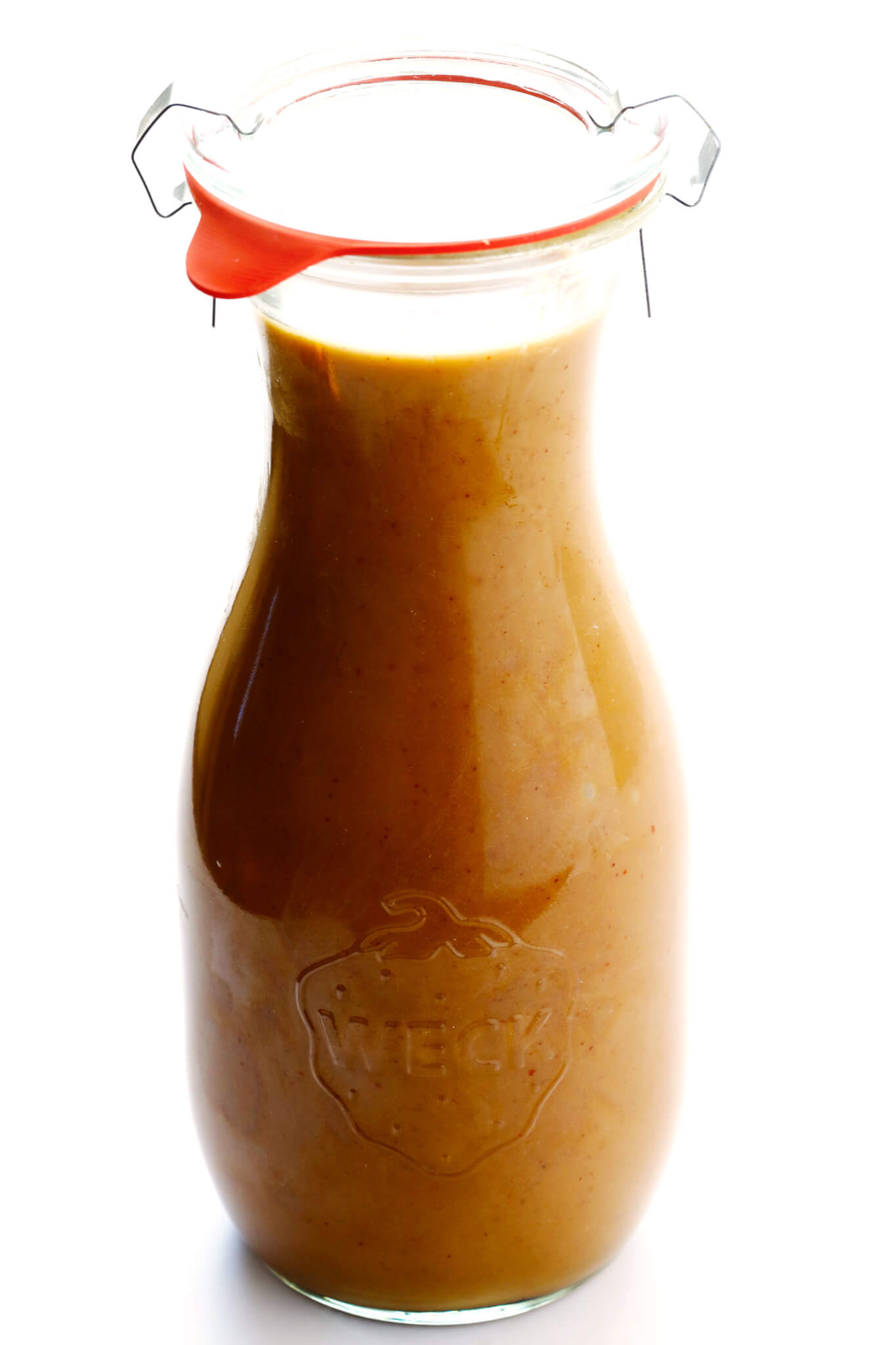 Thai Peanut Dressing: I've improvised all sorts of peanut dressings over the years, some more spicy, some more sesame-y, some more lime-y, etc. etc. But when I want a well-balanced Thai peanut dressing, this recipe is my favorite. It's easy to make in the blender or food processor, although you can also just whisk it by hand if you'd like.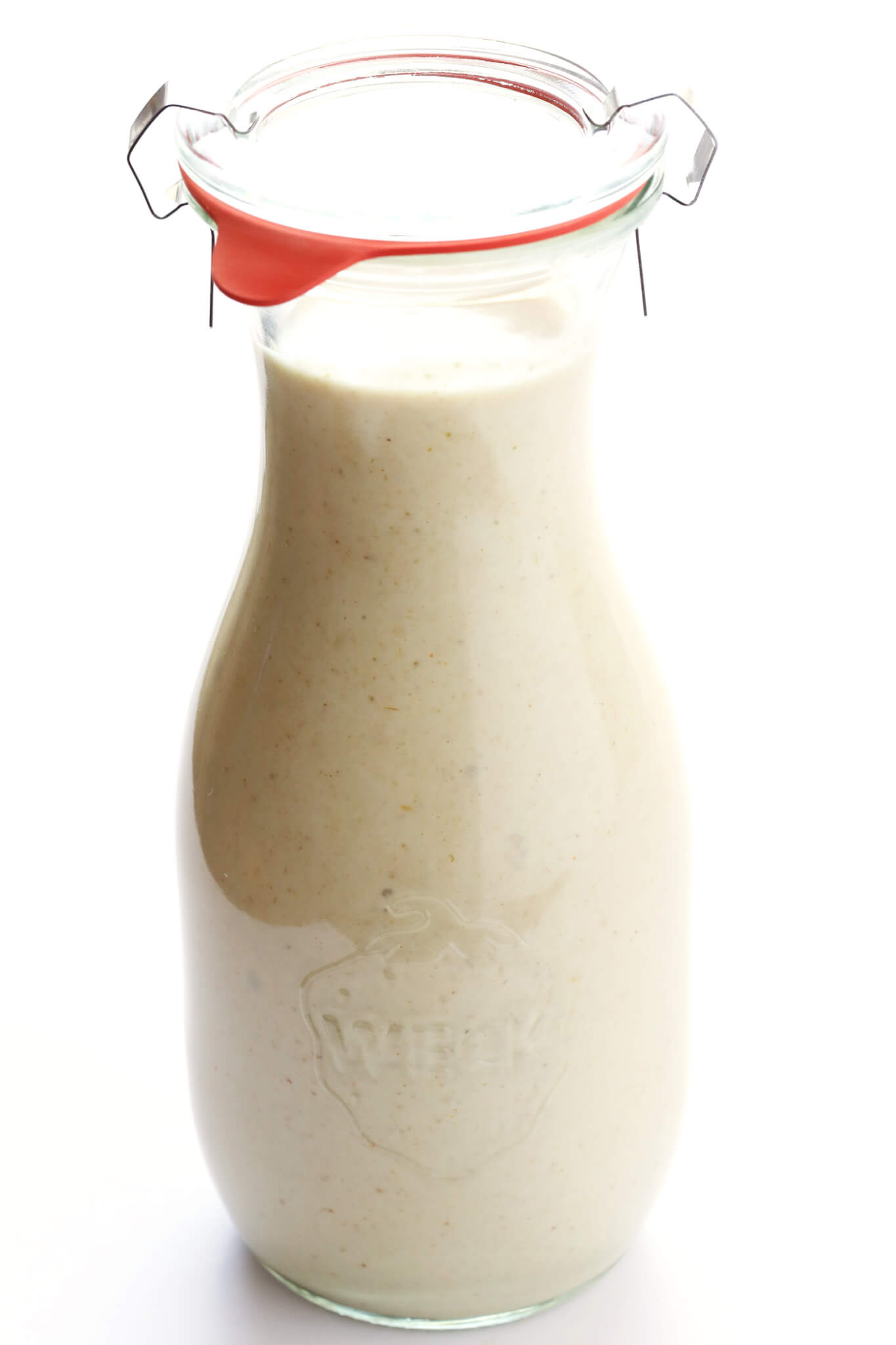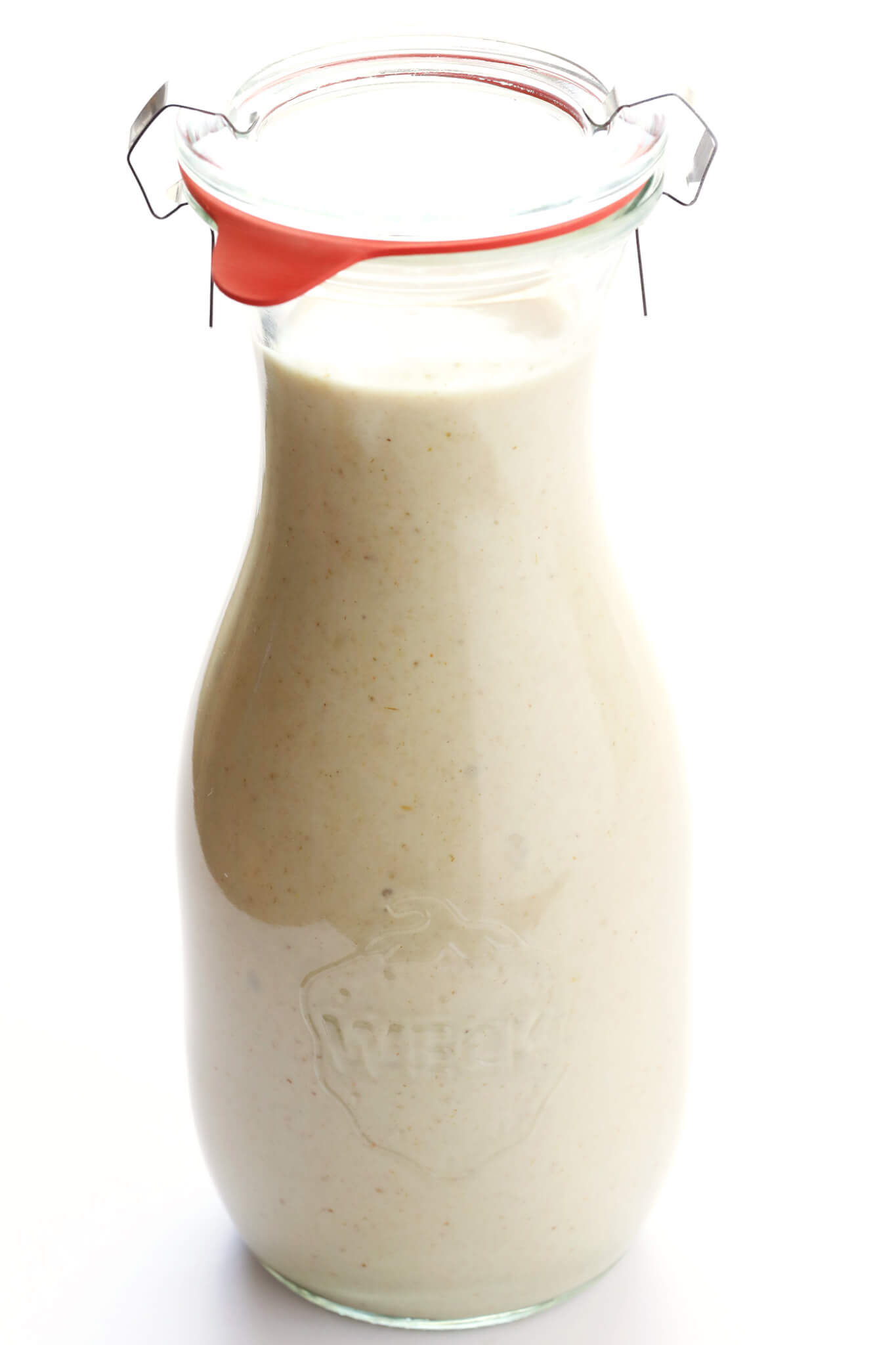 Dreamy Tahini Dressing: I've been a fan of lemon-tahini dressings ever since I first tried and the magical kale salad dressing at The Westside Local in Kansas City years ago. I've played around with random variations of this dressing over the years, but really, you can never go wrong with this base recipe.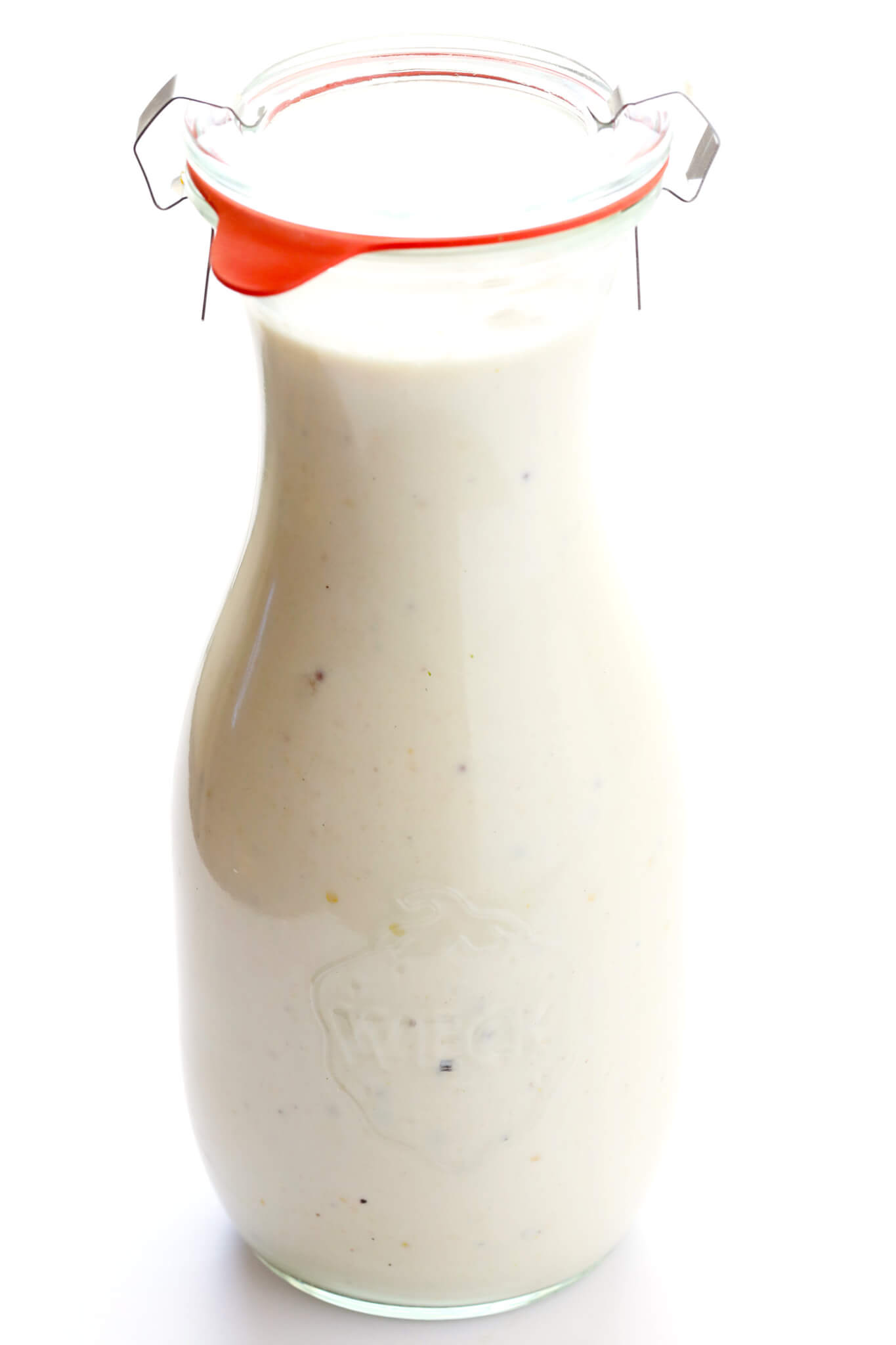 Greek Yogurt Caesar Dressing: This recipe has been on the blog for a few years now, and always gets great reviews. It's rich and creamy and everything you love about a good Caesar…just lightened up with Greek yogurt instead of mayo. Always a win.
---
Also, for anyone who may ask, I used these mini mason jars in the top photo, and these small Weck juice jars for the individual recipe photos. (<– affiliate links ?)
---
Happy dressing, everyone!