15 Fall Pizza Recipes
This post may contain affiliate links. Please read my disclosure policy.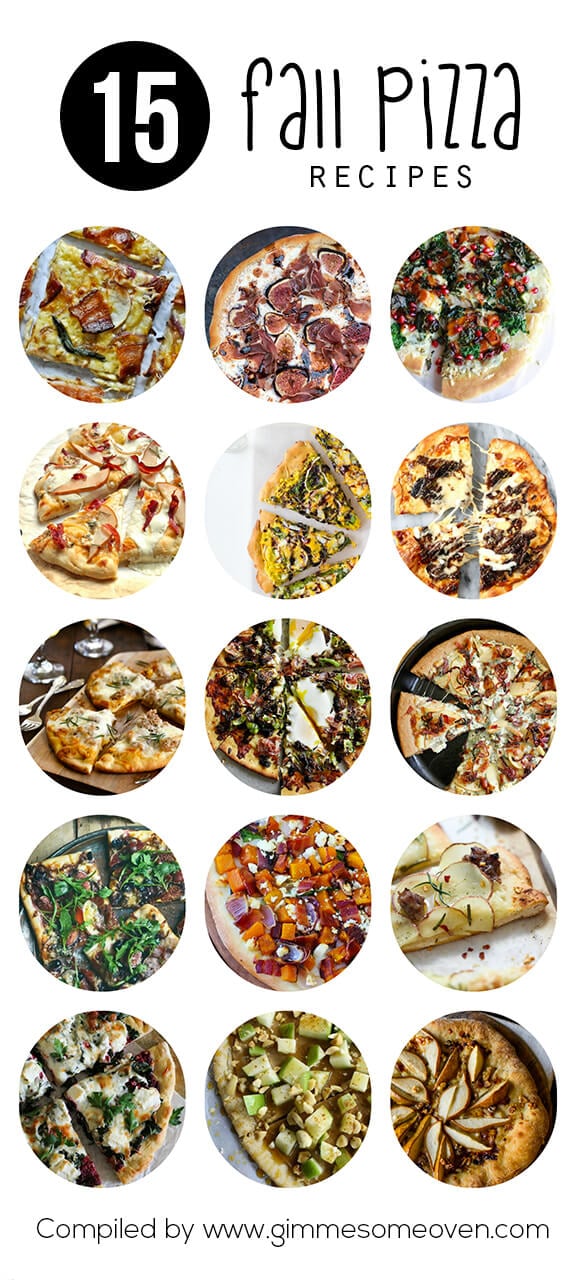 If there's one food I could never grow tired of, it's pizza. I've got pizza on the brain, especially of late, with Halloween approaching. Because just about every Halloween growing up, before we embarked on our trick or treating, we'd get a pizza for dinner. We'd usually get one from our favorite local place, Rudino's, where they cut the pizza in squares, and I swear that makes it taste better! We'd hungrily scarf it down, half-dressed in our costumes that were carefully pieced together by my mom and grandma — usually there would be a turtle neck under my princess dress (per my mother's orders), because despite my protests, it was in fact, too cold to not wear one. One year I was Dorothy, one year a cheerleader, one year a southern belle. But every year, there was pizza. While I won't be having any pizza this Halloween (I'll be at a rehearsal dinner for my brother-in-law's wedding), I'll be thinking of it fondly, recalling many a Halloween spent meticulously organizing my evening's bounty into piles by candy type. (Did anyone else do this?)  But honestly, I'll eat pizza any day, holiday or no holiday.
My oven's been on much more frequently lately, so that just gives me yet another excuse to make pizza (like I need one). But instead of opting for fresh tomatoes, basil, and peaches as toppings, like I did over the summer, I crave more substantial pies, emblematic of the fall season.
So in the spirit of honoring tradition, embracing the cooler weather, and keeping our ovens on, I bring you 15 cozy fall pizzas that you should totally make on Halloween (and long after).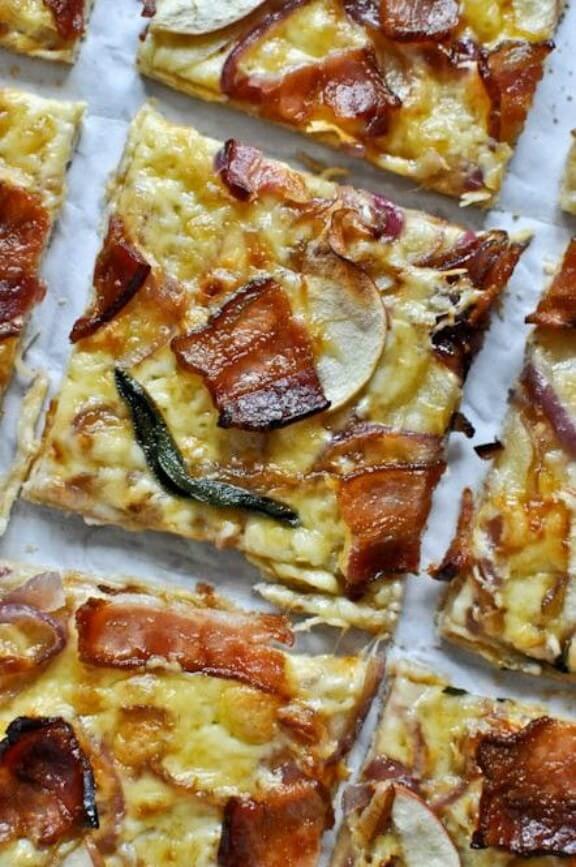 Whole Wheat Autumn Apple Pizza | How Sweet Eats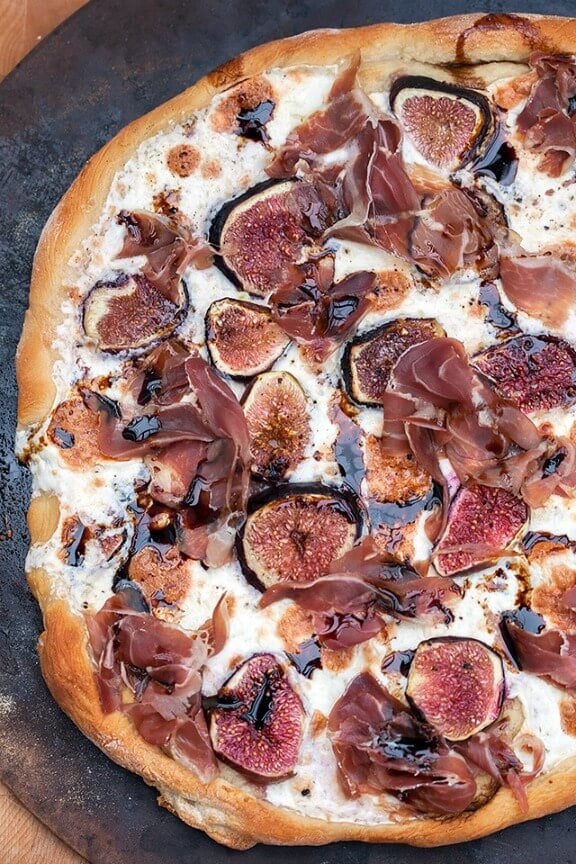 Fig and Prosciutto Pizza with Balsamic Drizzle | Space the Spatula
Caramelized Butternut, Crispy Kale, & Fontina Pizza with Pomegranate Salsa | Half Baked Harvest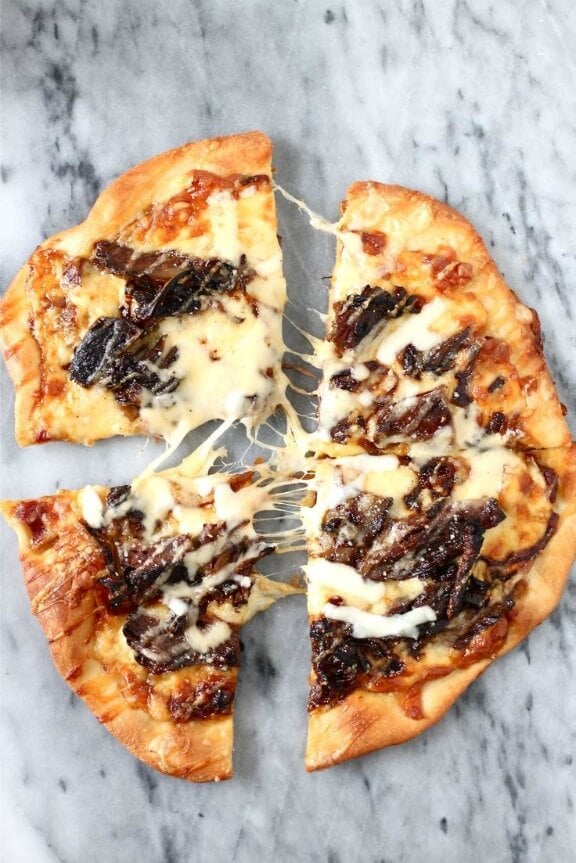 Short Rib Pizza with Mozzarella, Caramelized Onions and a Smoked Gouda Cream Sauce | Perpetually Hungry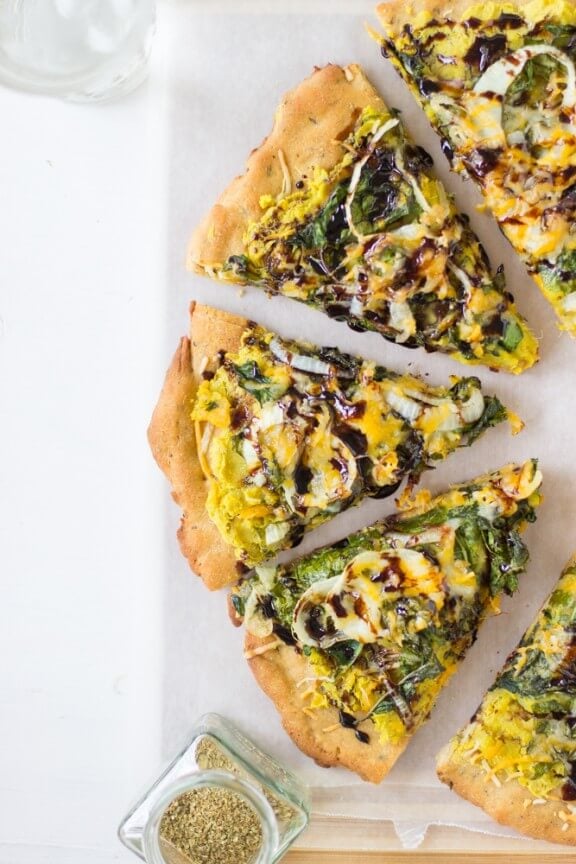 Sweet Potato and Kale Pizza with Balsamic Drizzle | Jessica In The Kitchen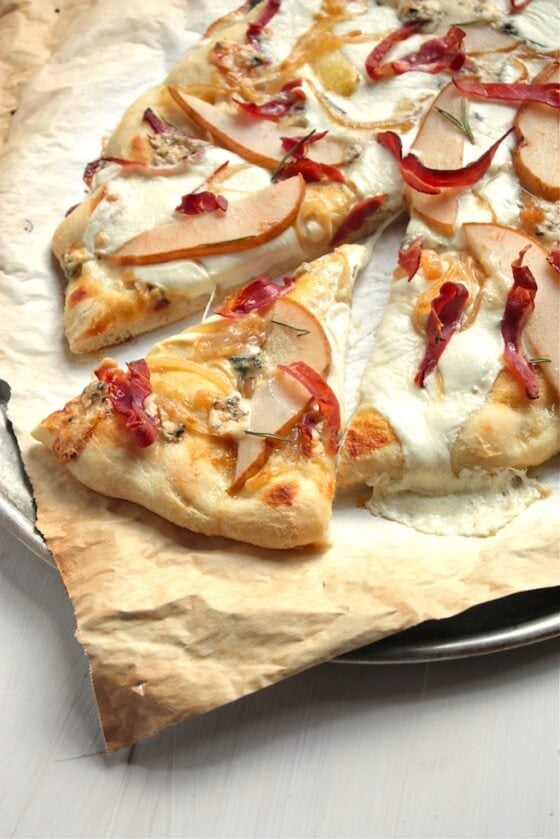 Prosciutto and Pear Pizza | Country Cleaver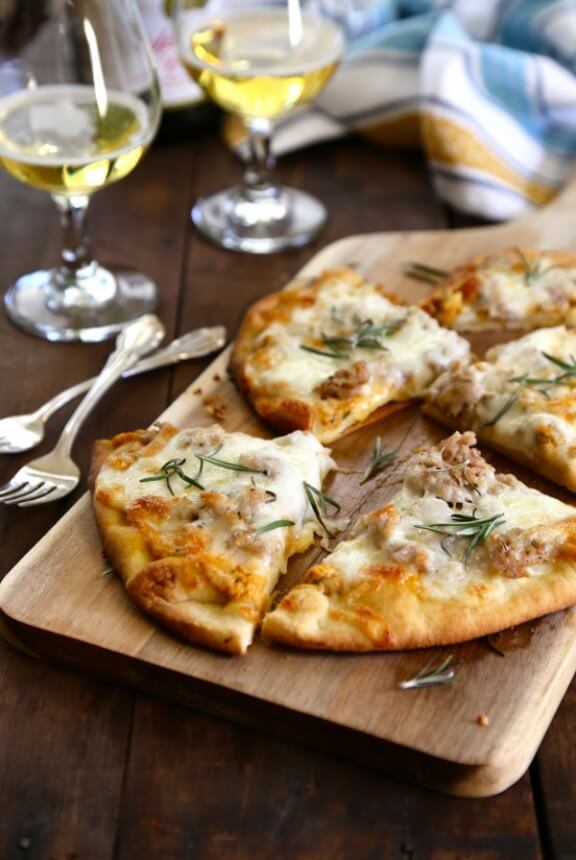 Pumpkin Naan Pizza with Gruyere and Fresh Herbs | Climbing Grier Mountain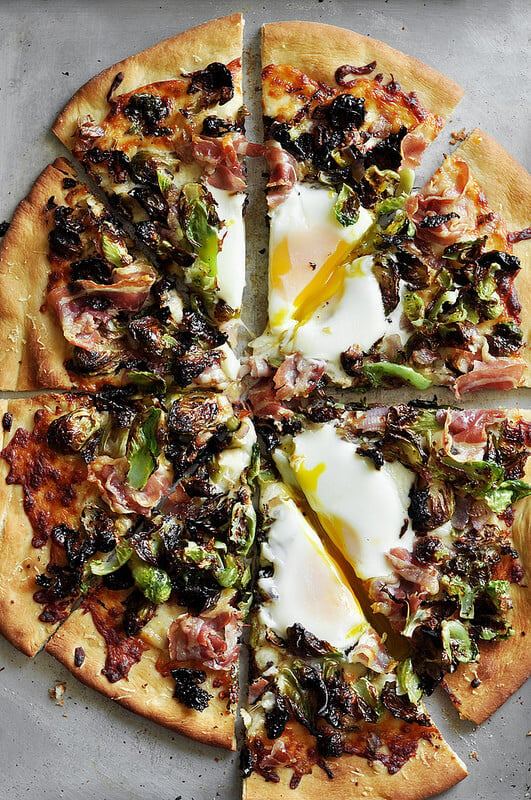 Brussels Sprouts and Pancetta Pizza | The Candid Appetite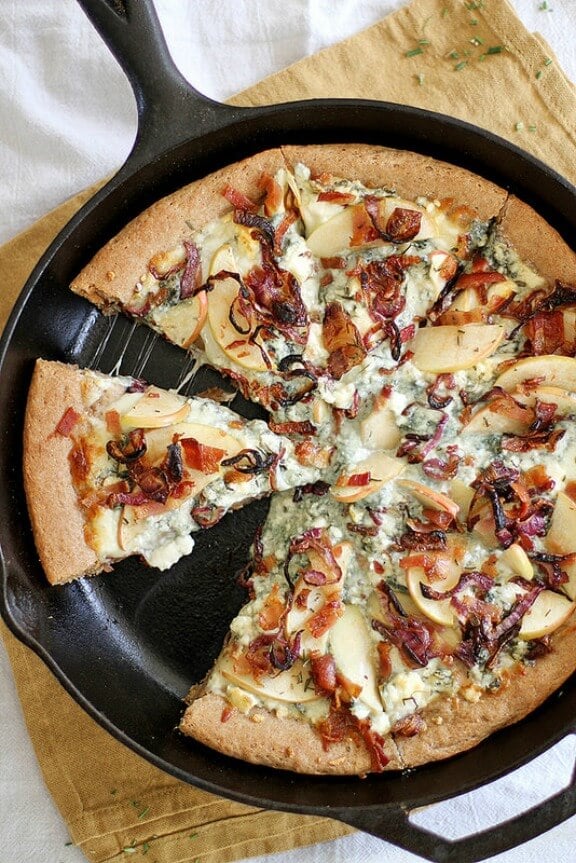 Caramelized Apple, Bacon & Blue Cheese Pan Pizza | Girl Versus Dough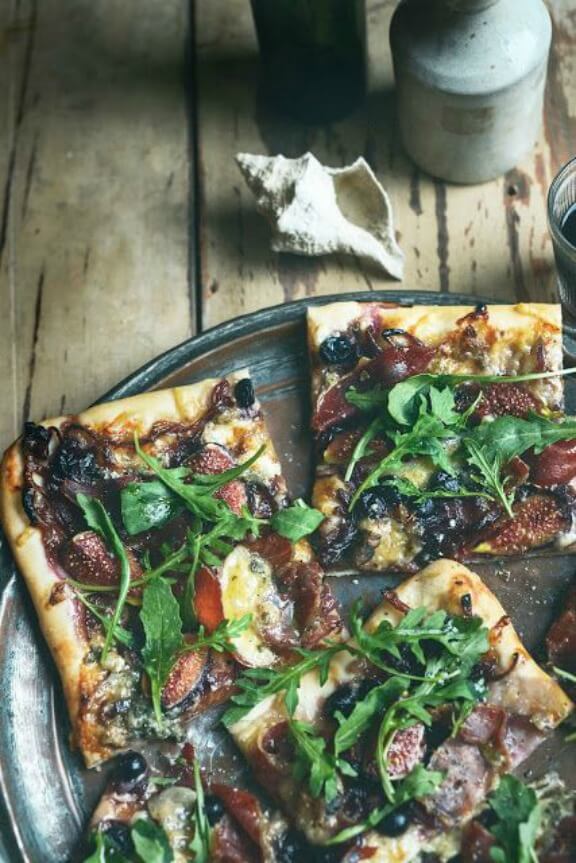 Waiheke Pizza with Figs, Grapes, Blue Cheese & Prosciutto | From the Kitchen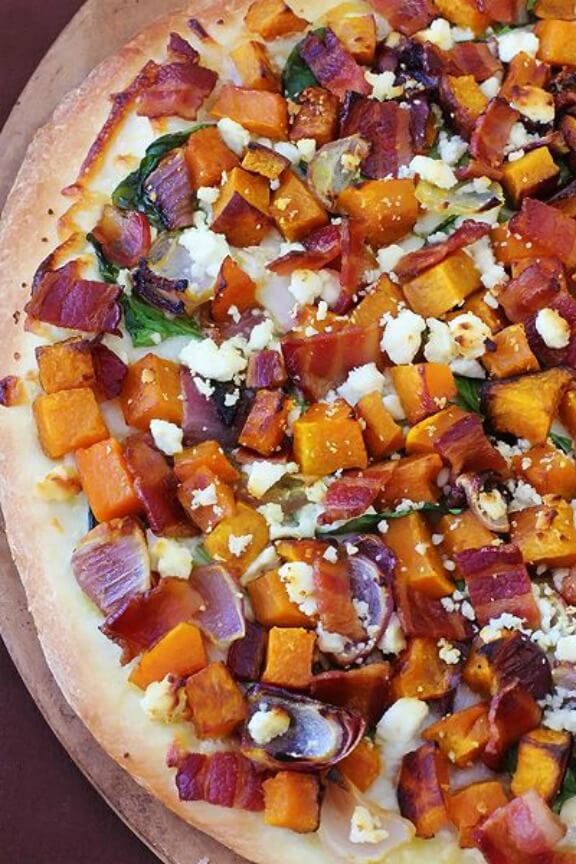 Butternut, Bacon, Spinach and Feta Pizza | Gimme Some Oven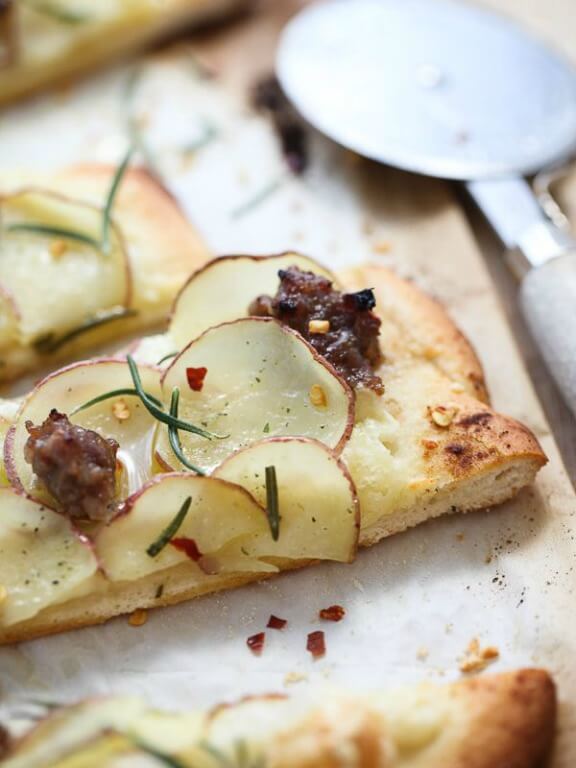 Red Potato, Sausage and Rosemary Fontina Pizza | Foodie Crush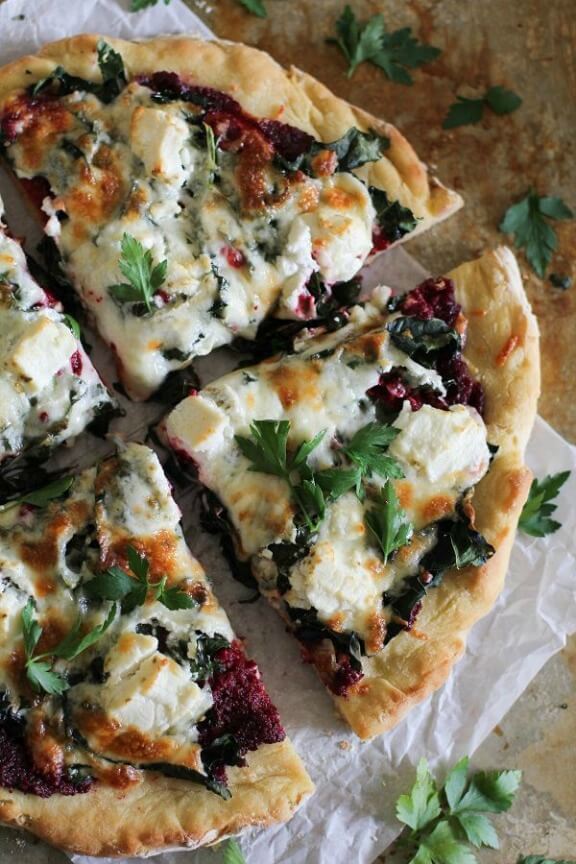 Beet Pesto Pizza with Kale and Goat Cheese | The Roasted Root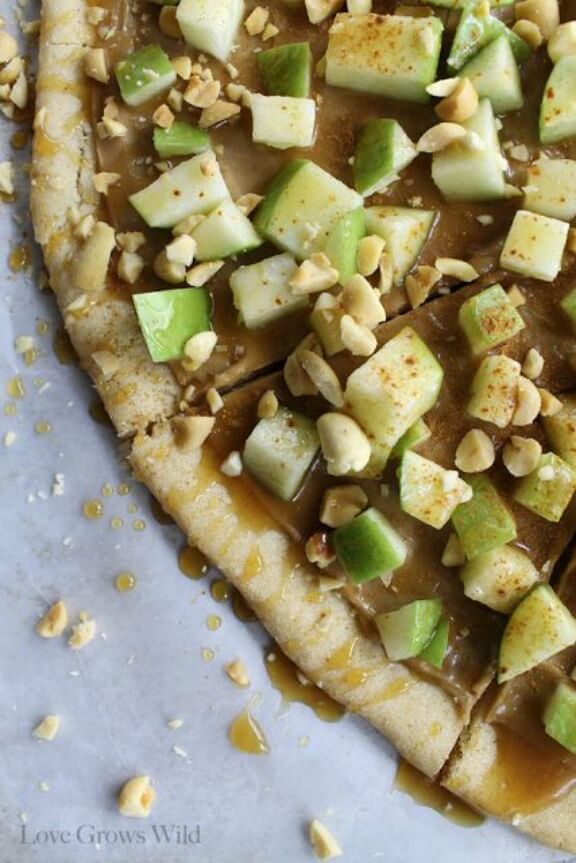 Taffy Apple Pizza | Love Grows Wild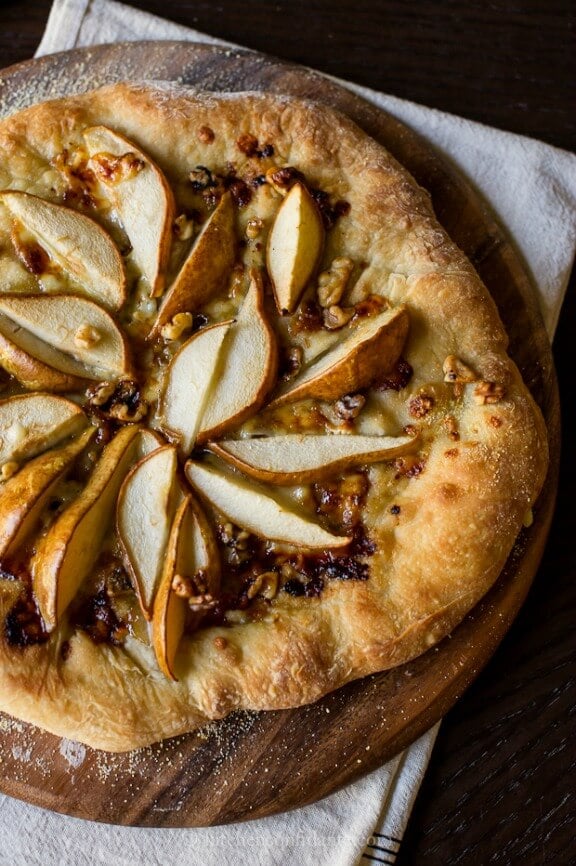 Pear & Walnut Gorgonzola Pizza | Kitchen Confidante