15 Zucchini Recipes
This post may contain affiliate links. Please read my disclosure policy.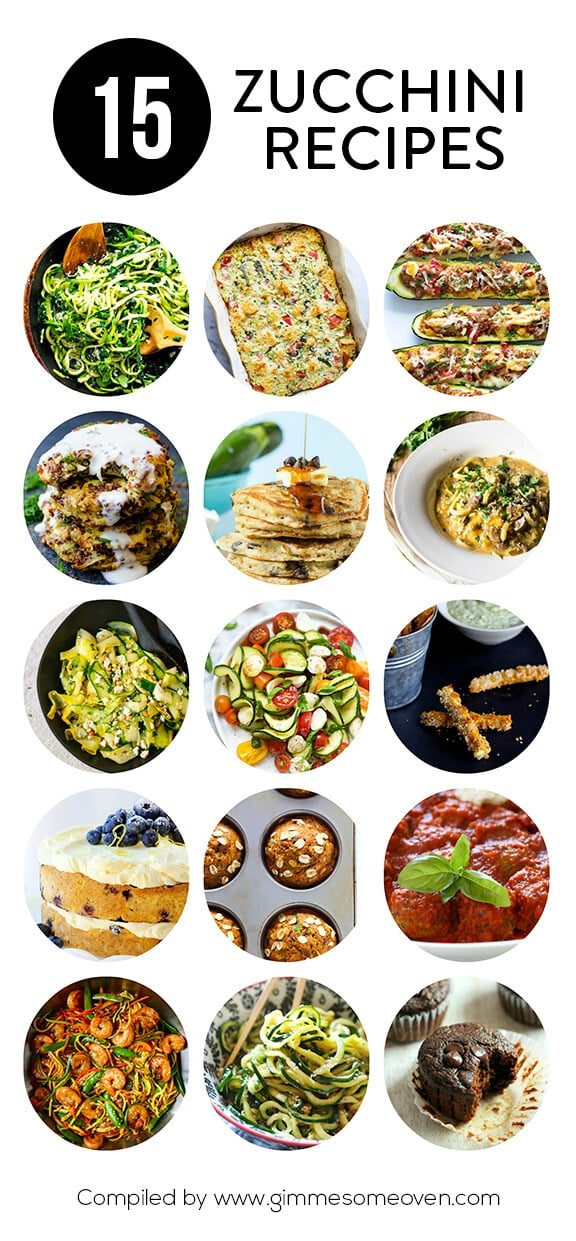 Hey there, it's Hayley with this week's roundup!
Where did summer go? I say it every year, but it's like I look down for a second, look back up, and all of a sudden it's August. It always just seems to slip right through my fingertips. Before I know it, I'll be swapping out sandals for boots, trading rosé for red wine, and greeting my hibernating scarf collection.
It's been a busy summer for us though — one that was full of travel, house repairs and a recent move! We stayed in town, but that didn't make it any smaller of an ordeal of course. One of the most difficult things, hands down has been having our kitchen out of commission. We've succumbed to a steady takeout diet (which was fun at first), but after two weeks without a kitchen, tonight we are finally going to cook, and I couldn't be more thrilled!
I plan on venturing out to the farmers' market to shop beforehand, and imagine I'll be like a giddy kid on Christmas morning. But the number one thing on my list to buy this time of year is always the same — zucchini! It's easily one of my favorite summer veggies. Growing up, my mom would slice zucchini into medallions and stir fry them in teriyaki sauce and sesame seeds, which my my sister and I loved (and still do). But after perusing the web for further zucchini inspiration this week, I have bookmarked so many new recipes to try. So zucchini, I've got big plans for you!
If you have extra zucchini on hand this August, we have big plans and ideas for you to try too! From two different kinds of healthy zucchini muffins, to some insanely good carb-free noodles, to a zucchini cake, pancakes, fries, meatballs and more, this roundup has some darn good recipes to put that zucchini to use. So enjoy that beautiful green squash while you still can, and savor the rest of this fleeting summer!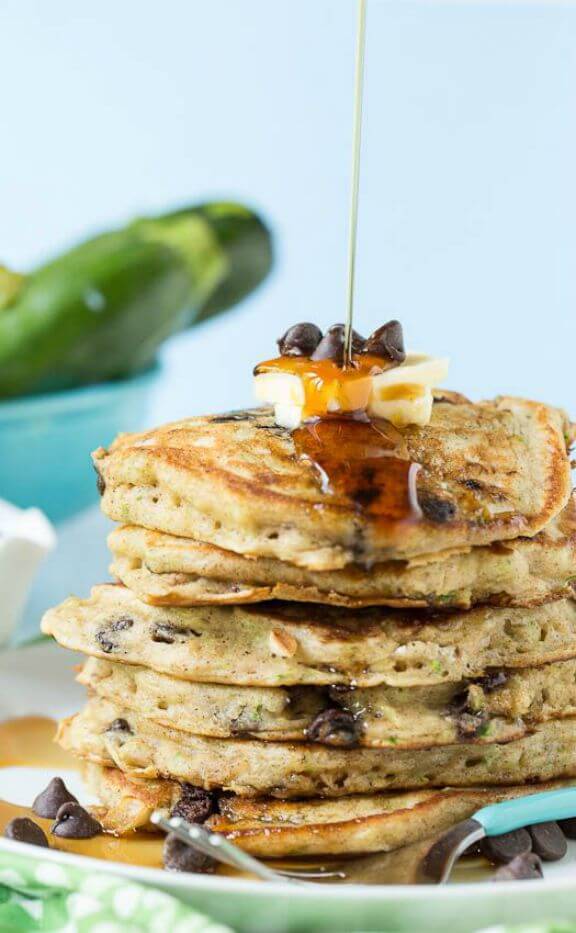 Chocolate Chip Zucchini Bread Pancakes | Spicy Southern Kitchen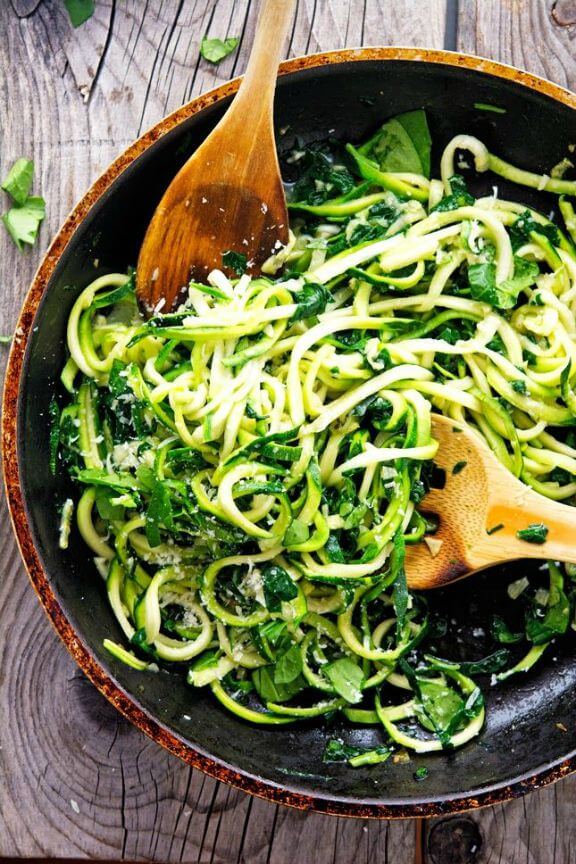 Garlic Butter Zoodles with Herbs | The Iron You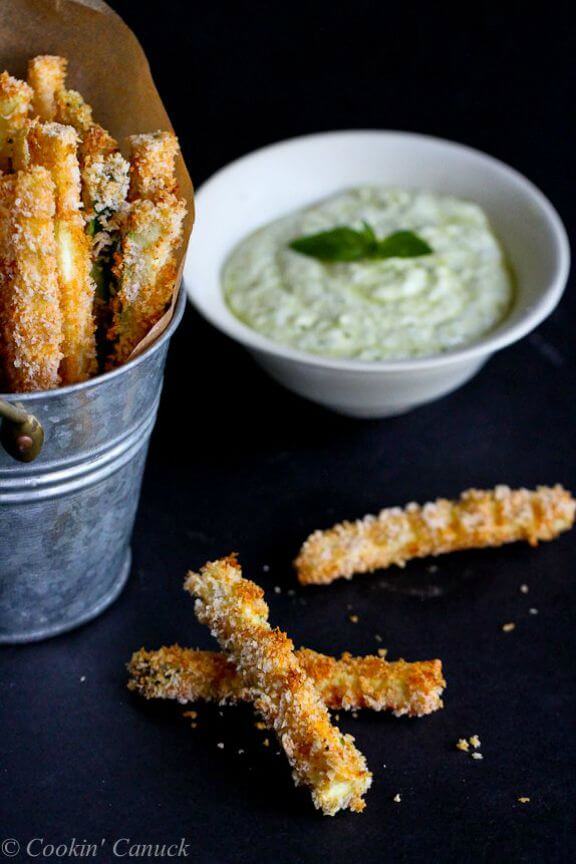 Baked Zucchini Fries with Pesto Yogurt Dipping Sauce | Cookin' Canuck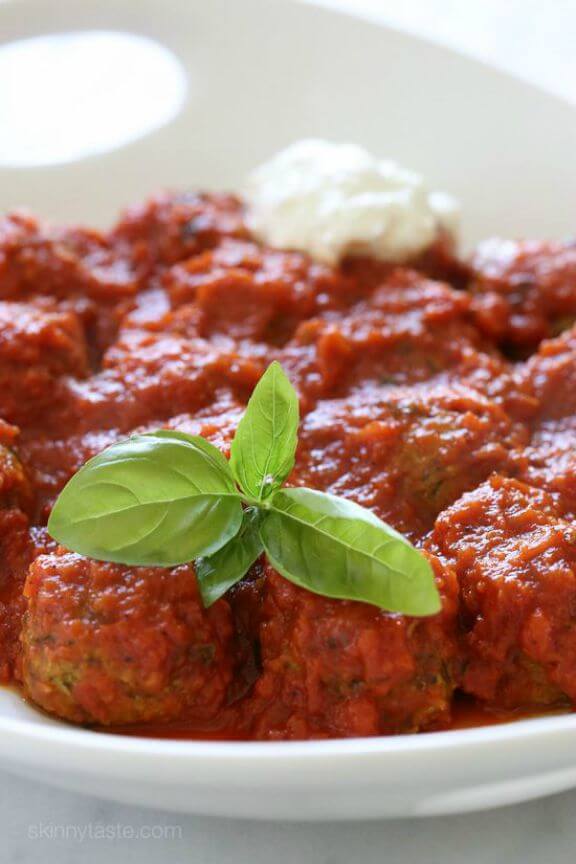 Zucchini "Meatballs" | Skinnytaste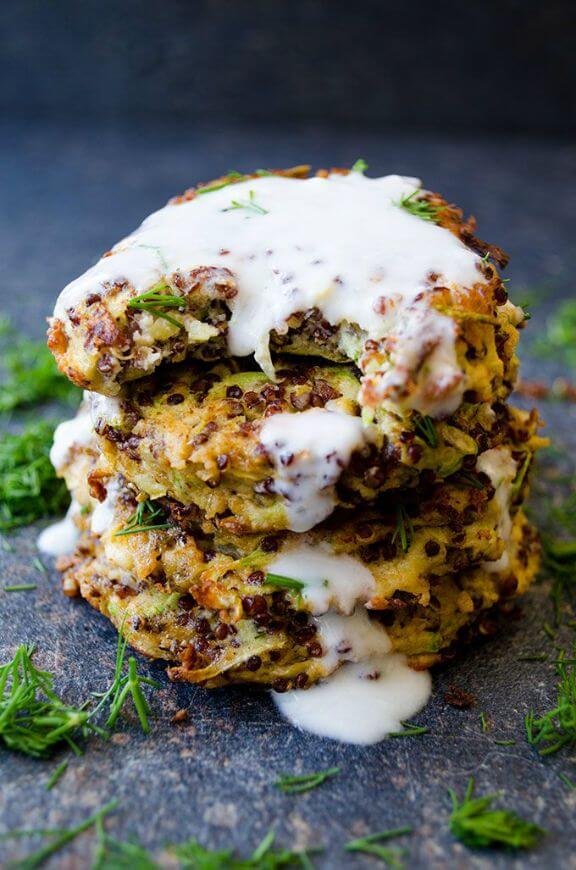 Feta Quinoa Zucchini Fritters | Give Recipe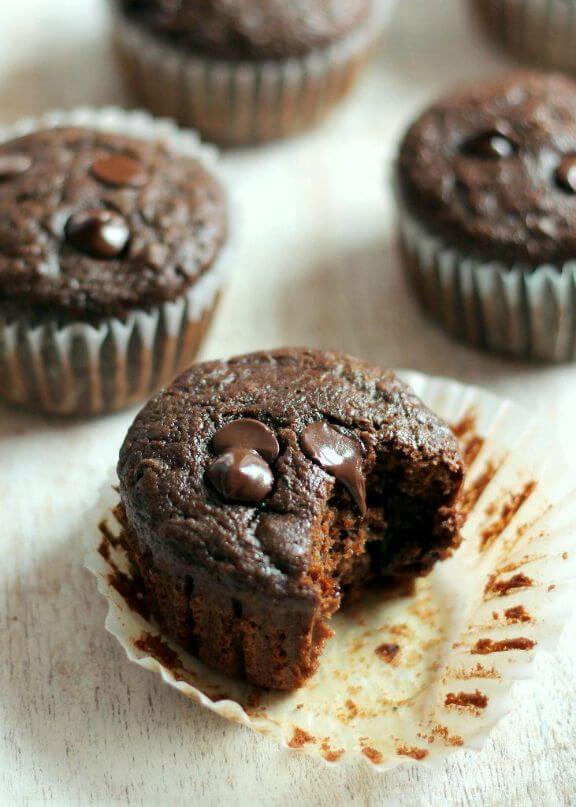 Healthy Double Chocolate Zucchini Muffins | Ambitious Kitchen
Summer Squash Salad with Lemon Citronette | Cookie and Kate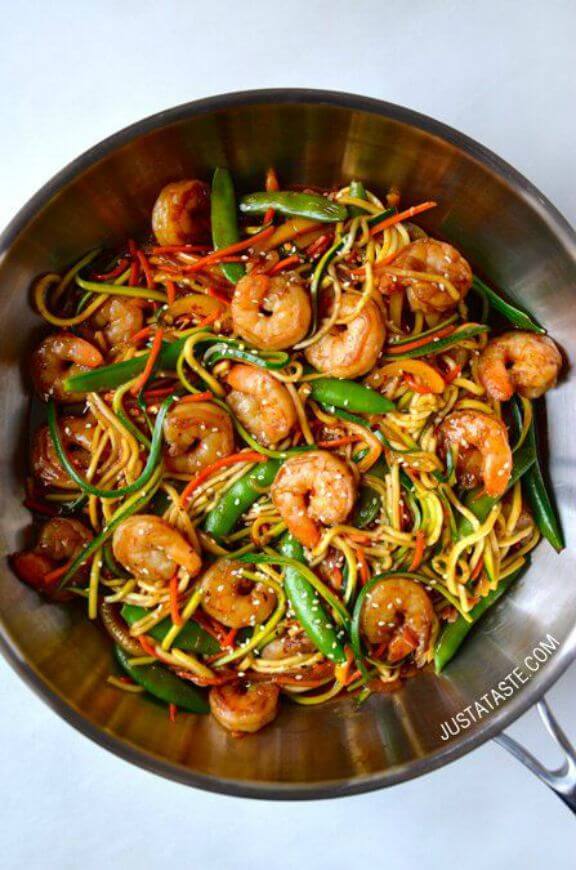 Asian Zucchini Noodle Stir-Fry with Shrimp | Just a Taste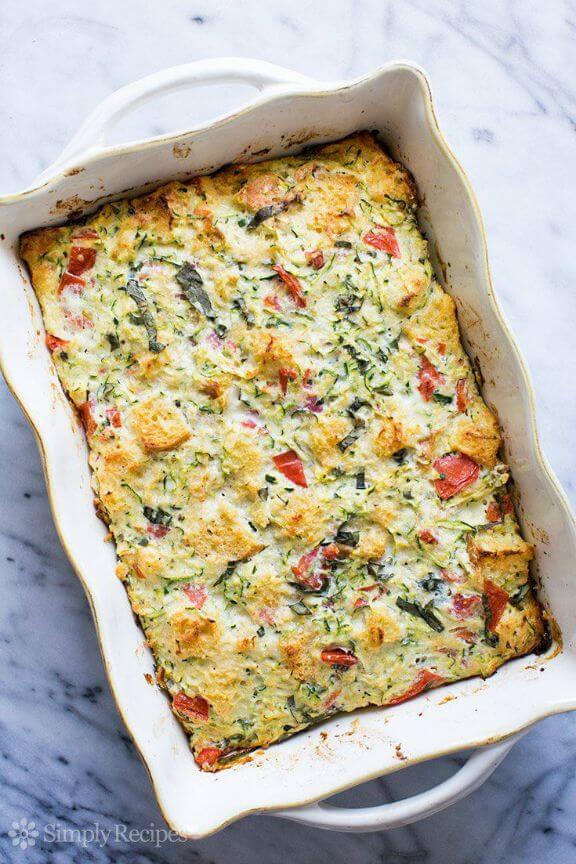 Zucchini Breakfast Casserole | Simply Recipes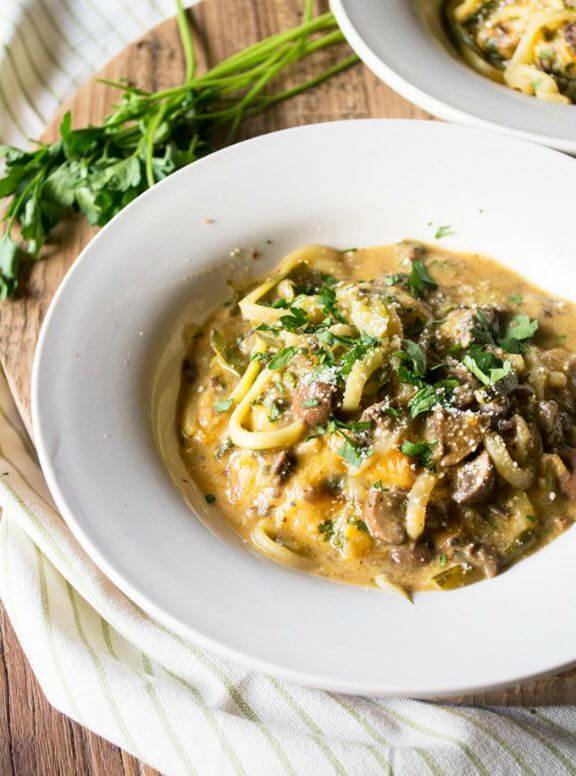 Zucchini Pasta with Creamy Mushroom Marsala | Lemons and Basil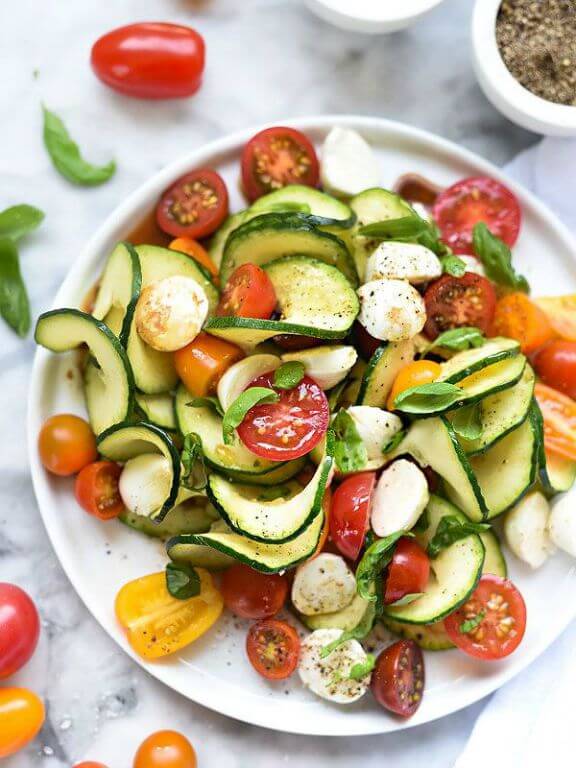 Caprese Zucchini Salad | FoodieCrush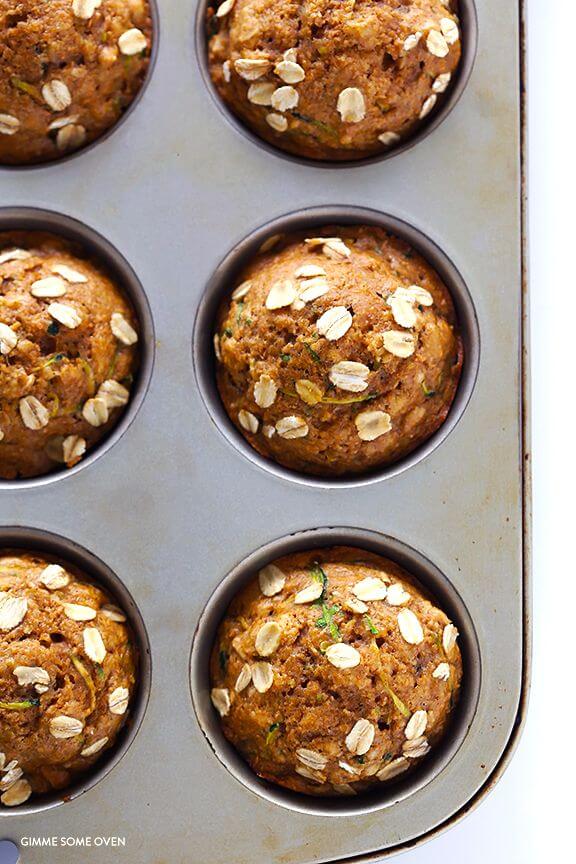 Healthy Zucchini Muffins | Gimme Some Oven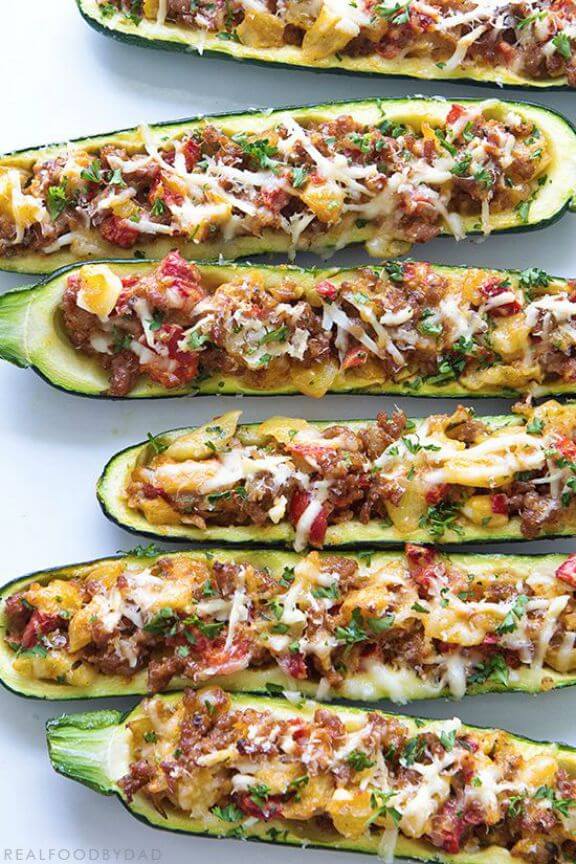 Zucchini Boats | Real Food by Dad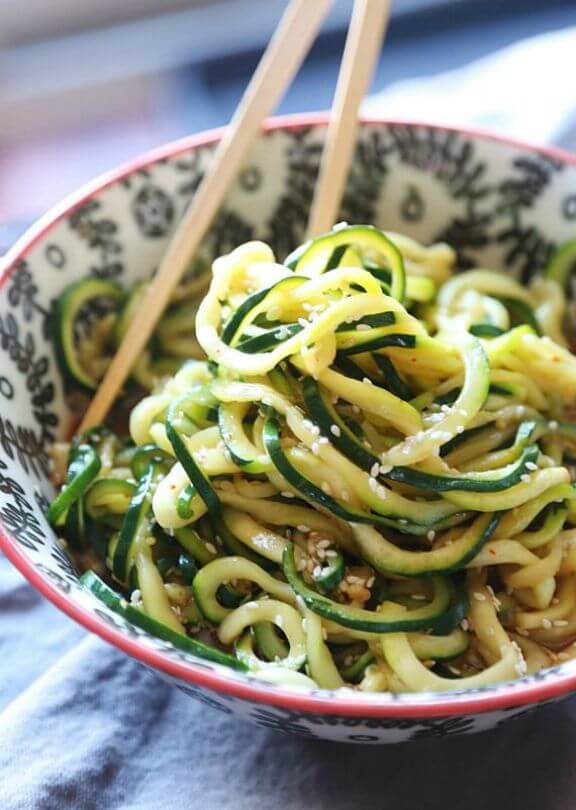 Sesame Zoodles | Cookies and Cups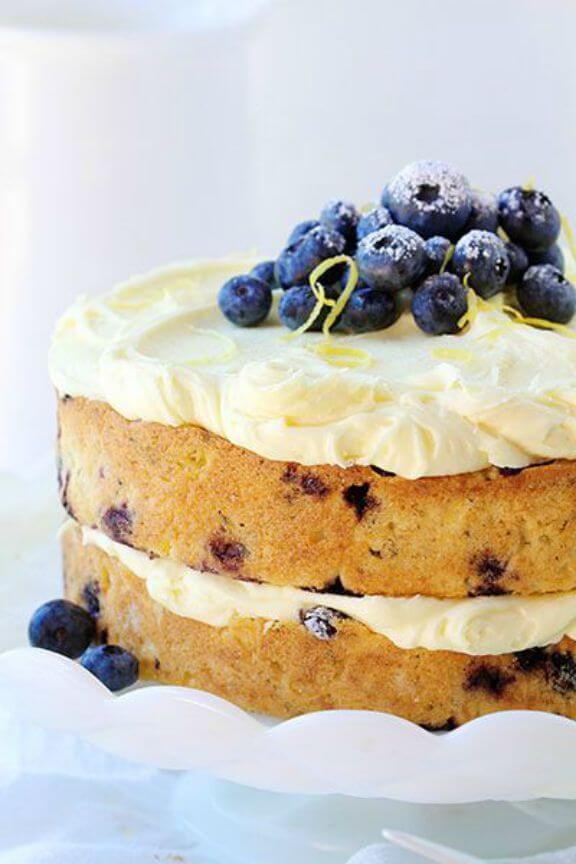 Blueberry Zucchini Cake with Lemon | I am Baker