30 and Single
This post may contain affiliate links. Please read my disclosure policy.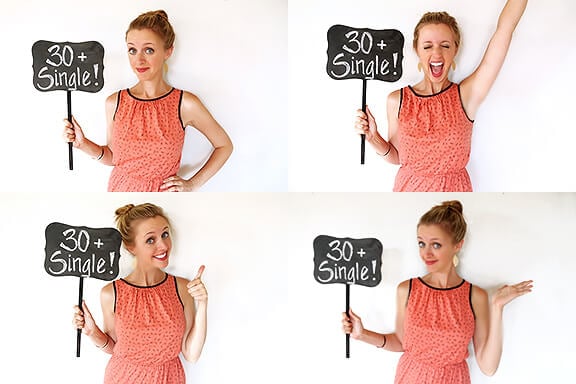 I don't cross-promote posts from other Gimme Some channels on here very often. But for anyone who's interested, thought I should share that I just launched a new series on Gimme Some Life called 30 and Single.
Because, as you might have guessed, I find myself…
…30 years old and single. :)
If you're here for the food, no pressure to tune in. But if you're single, or if you're married, or if you're in any way curious about what it's like to be living life as a single person in your thirties nowadays, feel free to click over and join the conversation! My hope is to to share some about my life and experiences with singleness in a way that's honest, hopeful, empowering, respectful, and real. I promise, no whiny, man-bashing or bitter blogging here! (Although I might have to include a few hilarious first date stories…just a few…)
Anyway, thanks to so many of you for the encouragement to venture into this topic online. And cheers to venturing outside of comfort zones!