30 Things I Have Learned At 30
This post may contain affiliate links. Please read my disclosure policy.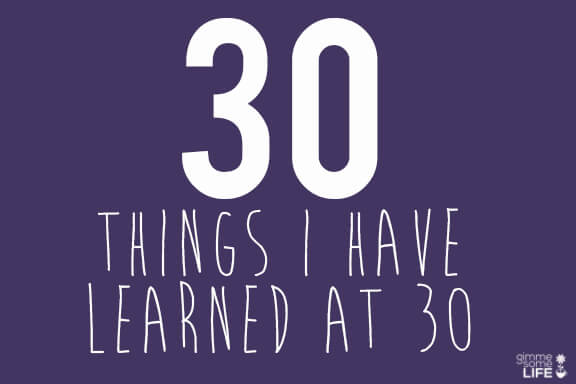 I turned 30 yesterday!!!
Feels a little crazy, but also really good. I'm ready for a new decade, and all of the adventures and life lessons that I'm sure are to come!
I have decided to take a few days off from blogging to spend time with some friends and family who are in town for the weekend. (I'm having a big Cinco de Mayo fiesta to celebrate!)  But in the meantime, I thought I'd offer a link to a post I shared yesterday on my Gimme Some Life page if you're interested in checking it out — 30 Things I Have Learned At 30. I like to make lists, so it's a big one. :-)
Happy Almost Cinco de Mayo, and I hope you have a fabulous time celebrating with lots of delicious Mexican food!