annual "boo-rito" night at chipotle
This post may contain affiliate links. Please read my disclosure policy.
BOO!
This year Chipotle switched up their Halloween theme. Instead of having everyone dress up as burritos to win a free burrito (been there, done that – see below), the theme this year was "horrifying processed foods".
So what more horrifying than the food that never molds, decomposes, and that is made from virtually nothing natural?!?
Ha…well, we tried to look scary. :-)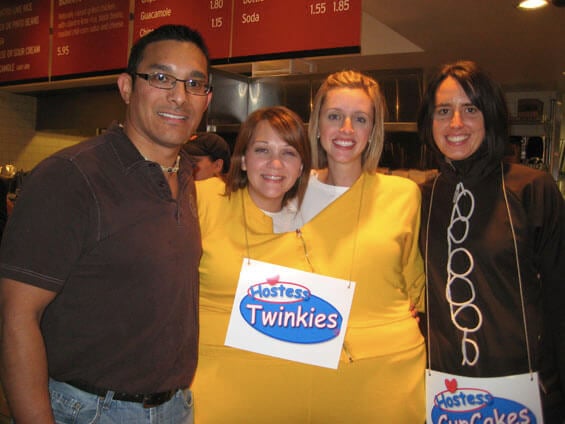 Props from the manager at our neighborhood Chipotle. :-)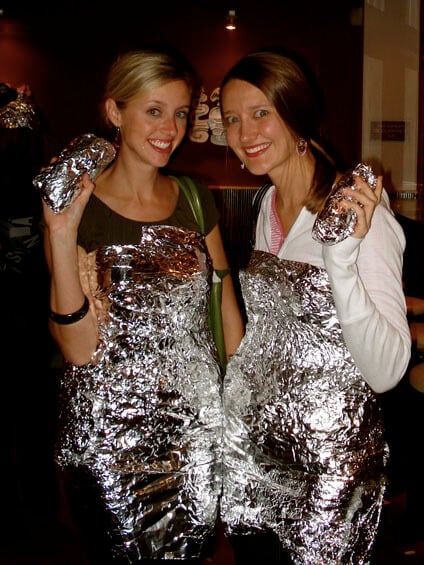 And for kicks, a photo from two years ago — "boo-rito style". :)