Bar Mut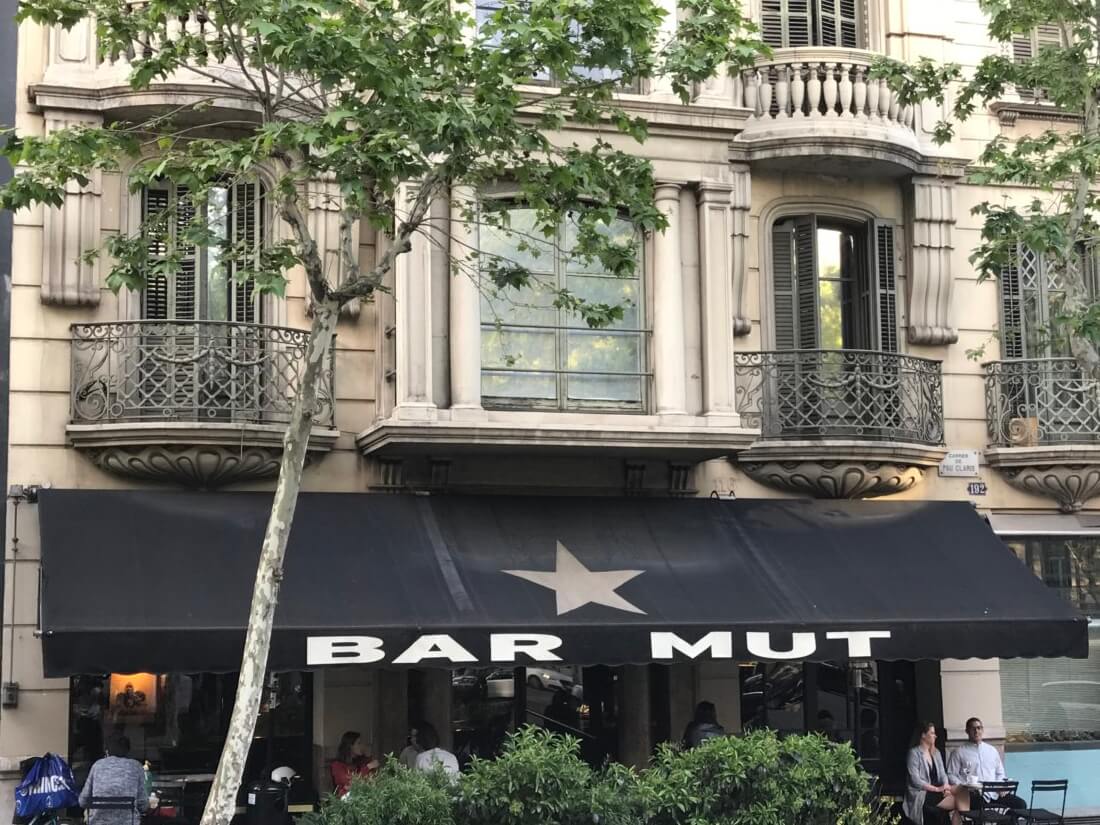 Bar Mut
What It Is: 
Classic, high-end tapas with great wine in one of Barcelona's trendiest areas.
Where It's Located:
Gracià | Google Map
Why We Love It: 
Gracià is a neighborhood in Barcelona that used to be its own town. It has its own perspective and culture. Bar Mut is a cozy space nestled in this neighborhood, that offers creative, delicious tapas from an ever-changing array of offerings.
Menu Recommendations:
There is no set menu, so be ready to ask some questions of the staff. Most speak English and will be happy to help.
Remember, most of the kitchens in Barcelona are guided by seasonal eating, so you'll discover some new flavors if you take recs from the staff!
Other Tips:
This is an undeniably good restaurant, but be aware that because there's no set menu, things can get expensive quickly. If you're going for a full dinner, it's pretty common to spend €40-€60 per person.
Check out our downloadable travel guide map for other recommendations nearby!
Contact:
Website | Facebook | TripAdvisor | Yelp | t: +34 932 17 43 38
For More Barcelona Travel Recommendations…
Be sure to check out our Gimme Some Barcelona Travel Guide, which includes a constantly-updated list of our best recommendations on where to stay, what to do, and where to eat in Barcelona. It also includes a bunch of our best Barcelona-specific travel tips to help you navigate the city like a local.
Also, feel free to download our Gimme Some Barcelona Google Map, which includes all of the recommendations listed in our travel guide.