Barraca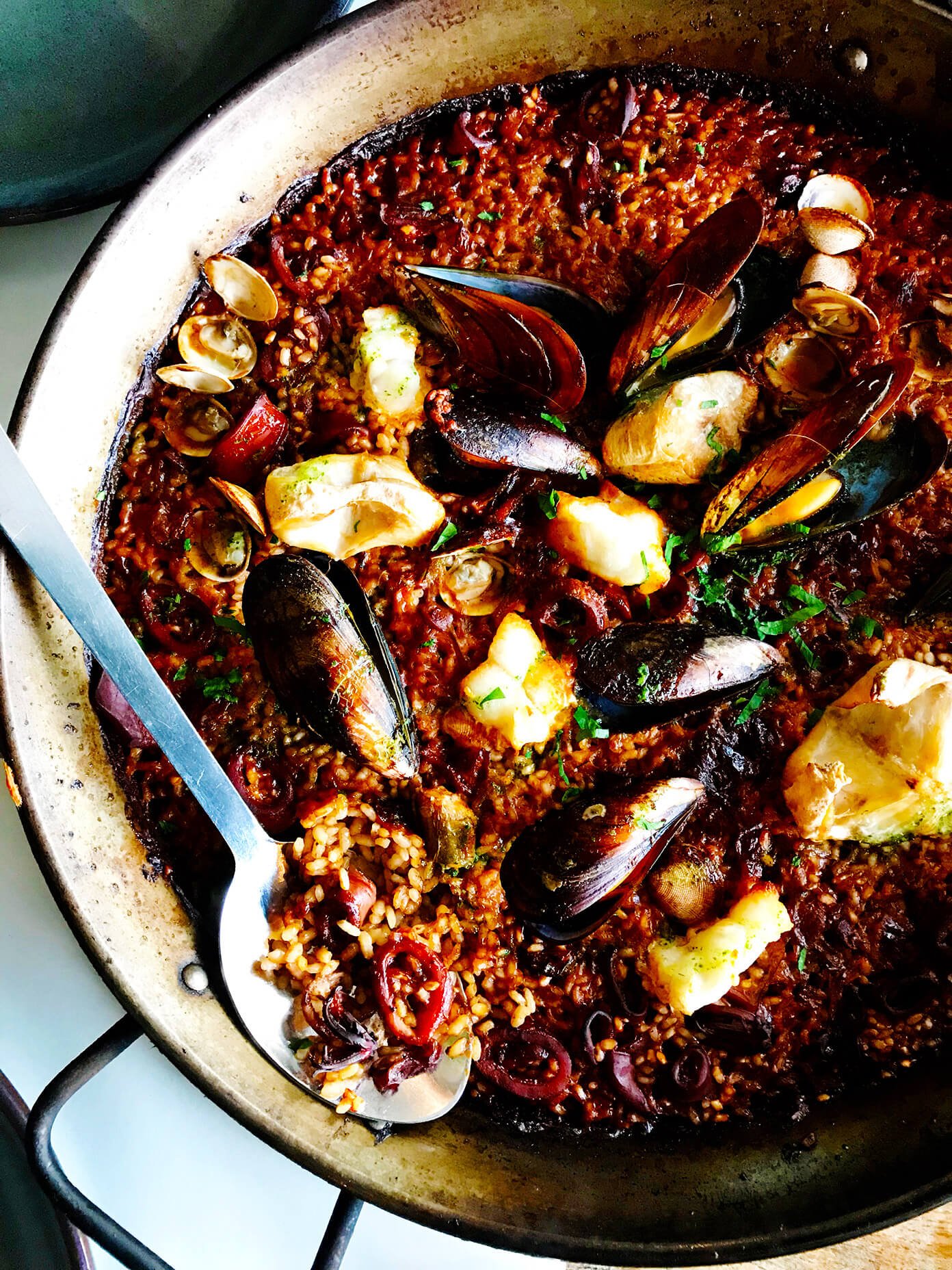 Barraca
What It Is: 
Seaside spot with an emphasis on local and organic produce. We've had fantastic paella here.
Where It's Located:
Barceloneta | Google Map
Why We Love It: 
We recommend this place to everyone looking for paella in Barcelona. The vibe inside is lovely, the staff is charming and friendly, and the sunny views of the Mediterranean are beautiful. Ask if you can be seated by the windows if there's space. It adds a bit of extra magic to your meal :)
Menu Recommendations:
The "Bomba Rice Paella" for sure. It's a bit on the salty side, but we love that in our paella.
We also always order their pan con tomate, and their house wines are always delicious (and organic) too.
Other Tips:
Don't forget when looking at the menu that paella is always priced per person in Barcelona. It's a bit of a splurge, but so worth it here.
They'll bring out olives and bread at the beginning, but it costs €1.80 per person, so if you're not that into it, ask them not to bring it to you.
Check out our downloadable travel guide map for other recommendations nearby!
Contact:
Website | Facebook | TripAdvisor | Yelp | t:+34 932 241 253

For More Barcelona Travel Recommendations…
Check out our Gimme Some Barcelona Travel Guide, which includes a constantly-updated list of our best recommendations on where to stay, what to do, and where to eat in Barcelona. Plus, we've also shared a bunch of our best Barcelona-specific travel tips, so that you can navigate the city like a local.
Also, feel free to download our Gimme Some Barcelona Google Map, which includes all of the recommendations listed in our travel guide.