Boca Chica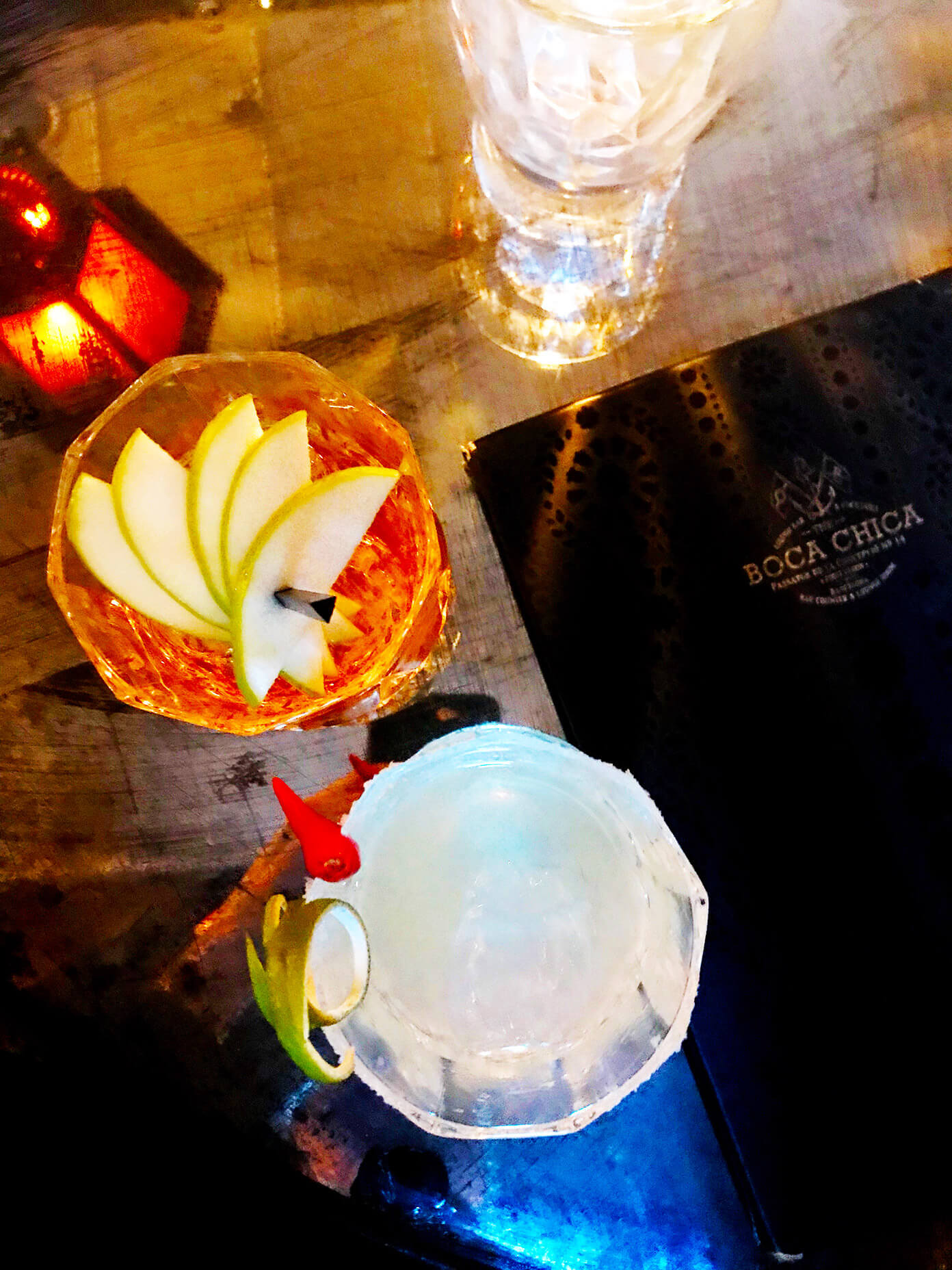 Boca Chica
What It Is: 
Swanky cocktails in a luxurious, trendy, old-world style bar in the heart of Eixample.
Where It's Located:
Eixample | Google Map
Why We Love It: 
If you like classy cocktails in gorgeous bars, this bar is for you. The decor is over-the-top memorable, the cocktails are creative and legitimately delicious, and the scene is a favorite with locals here. That said, the drinks are definitely pricey, averaging at least €15 a cocktail.
Menu Recommendations:
We can't remember the names, but loved the apple/scotch cocktail, and the smokey margarita.
Also, their snack mix is ridiculously addictive.
Other Tips:
You must, must, must pay a trip to the bathrooms.
Check out our downloadable travel guide map for other recommendations nearby!
Contact:
Website | Facebook | TripAdvisor | Yelp | t: +34 934 67 51 49
For More Barcelona Travel Recommendations…
Check out our Gimme Some Barcelona Travel Guide, which includes a constantly-updated list of our best recommendations on where to stay, what to do, and where to eat in Barcelona. Plus, we've also shared a bunch of our best Barcelona-specific travel tips, so that you can navigate the city like a local.
Also, feel free to download our Gimme Some Barcelona Google Map, which includes all of the recommendations listed in our travel guide.