Bubó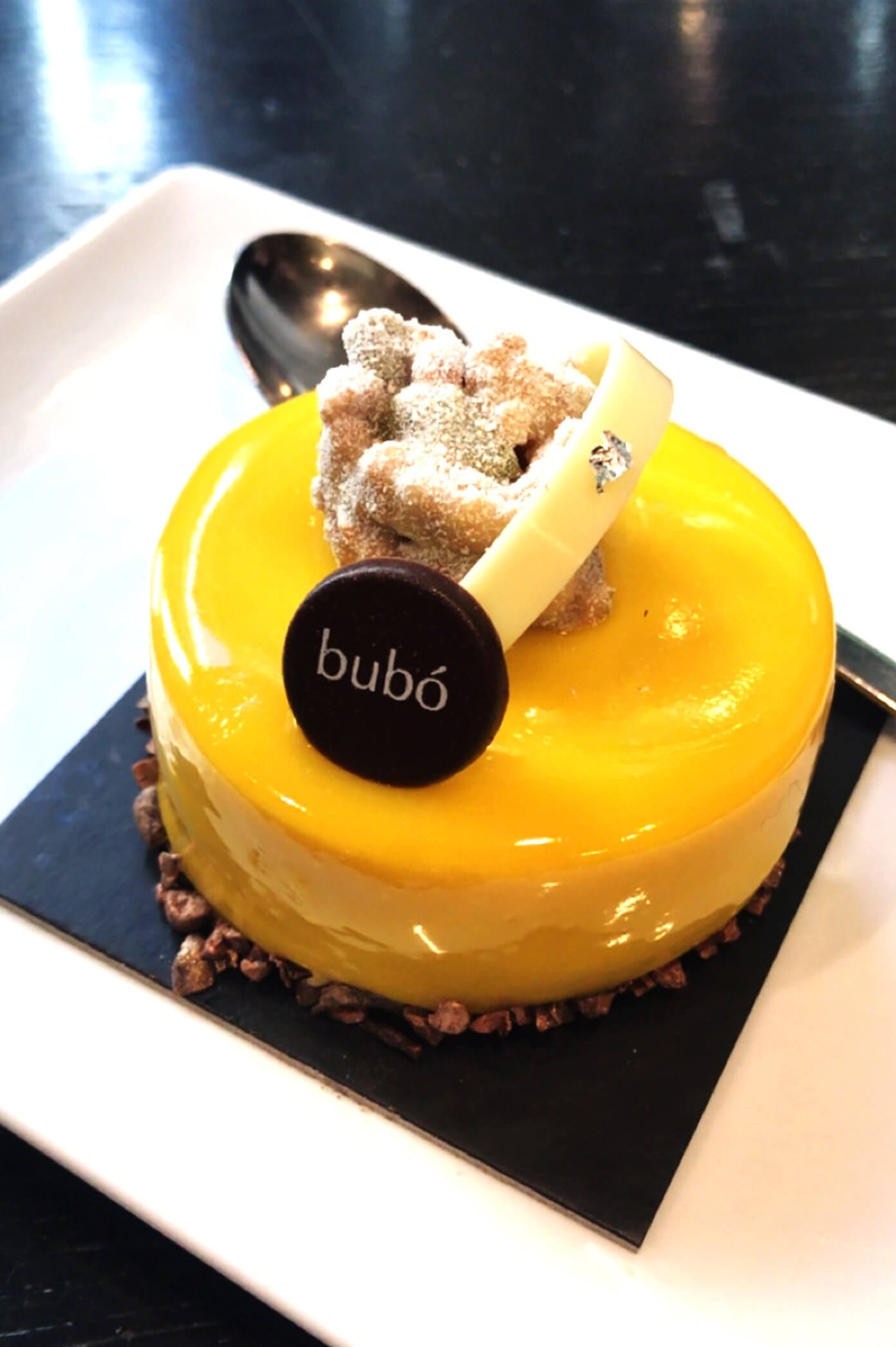 Bubó
What It Is: 
Gorgeous, affordable sweet treats, plus a delicious coffee bar.
Where It's Located:
El Born | Google Map
Why We Love It: 
If you love beautiful desserts, this place is definitely worth a visit. They offer a beautiful array of desserts, plus all sorts of delicious chocolates and treats that you can pack in your suitcase to bring home (<– granted, if they make it that far). ;)
Menu Recommendations:
Everything we've tried here has been amazing.
The croissants are also very highly rated.
Other Tips:
We also love their cortados!
Contact:
Website | Facebook | TripAdvisor | Yelp | t: +34 932 68 72 24
For More Barcelona Travel Recommendations…
Check out our Gimme Some Barcelona Travel Guide, which includes a constantly-updated list of our best recommendations on where to stay, what to do, and where to eat in Barcelona. Plus, we've also shared a bunch of our best Barcelona-specific travel tips, so that you can navigate the city like a local.
Also, feel free to download our Gimme Some Barcelona Google Map, which includes all of the recommendations listed in our travel guide.