15 Big Burger Recipes
This post may contain affiliate links. Please read my disclosure policy.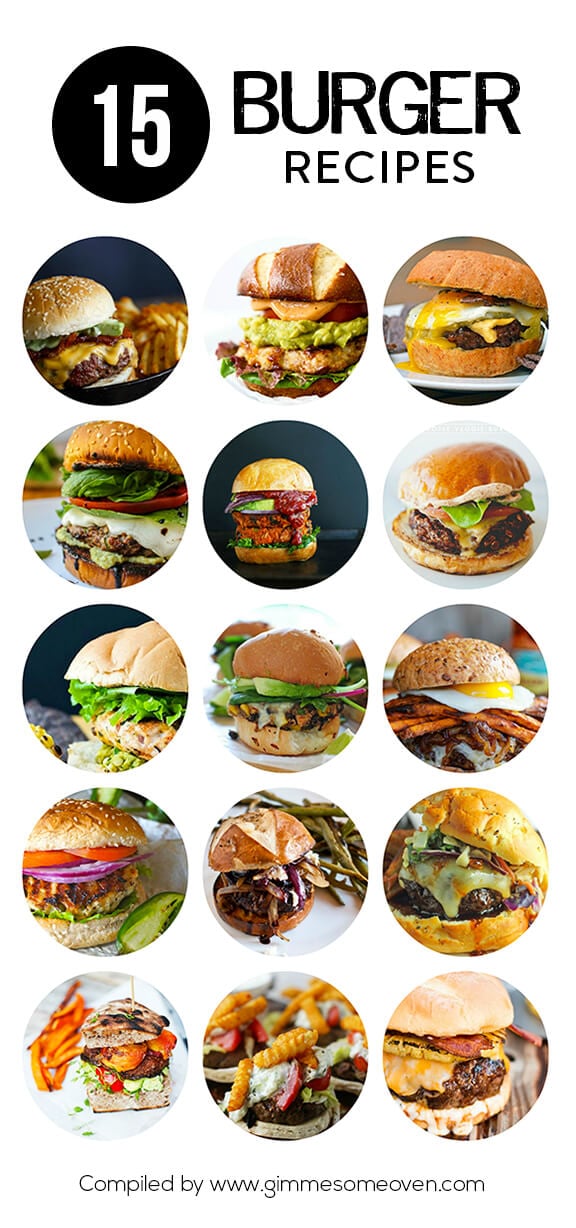 When I decided to take a hiatus from eating red meat about five years ago, burgers were the thing I missed the most.
I've never been a huge red meat eater to begin with, but I've always had a weak spot for a good burger. And that weak spot is totally to blame for my caving in a year or so later and devouring a Cook Out burger like a rabid animal who hadn't eaten in a week. My boyfriend didn't know whether to be incredibly impressed or frightened, as he'd never seen me eat something so quickly before. Oh yes, I inhaled that thing.
Now while I've had some epic burgers that would argue it is indeed all about the beef, I've also had some killer veggie burgers — one of which is on this list. (See Half Baked Harvests' Crispy Quinoa Burgers.)  It's in the good company of some other bean and veggie burgers that rival some of the other beef burgers I've had.
We figured since it's summer, and many of us will be throwing and attending a considerable amount of cookouts, parties, potlucks and other outdoor bacchanals, it was high time for a burger recipe roundup. That's why we've scrupulously put together the most mouthwatering, over-the-top, juicy, grill-able, delicious burgers we could find. We promise there's something for everybody (beef, turkey, chicken, lamb, veggie, bean — we're taking no prisoners), and just looking at these photos is enough to send you running to the store for the ingredients stat.
So get to work on those patties, and cheers to a delicious summer of grilling ahead!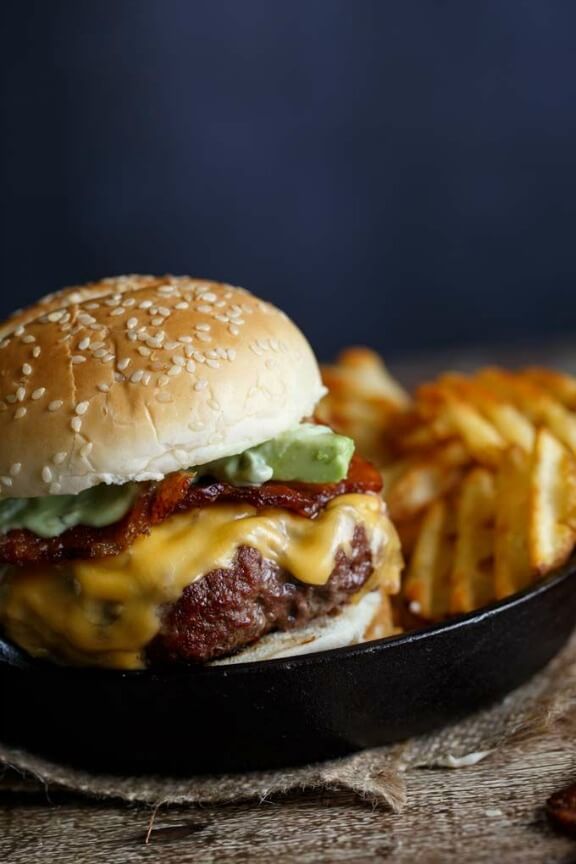 Stuffed Jalapeno Popper Bacon Cheeseburger | Shared Appetite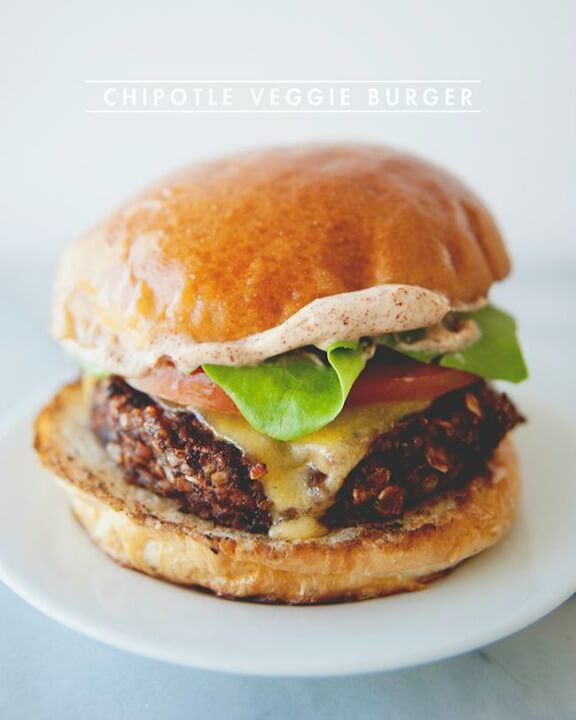 Chipotle Veggie Burger | The Kitchy Kitchen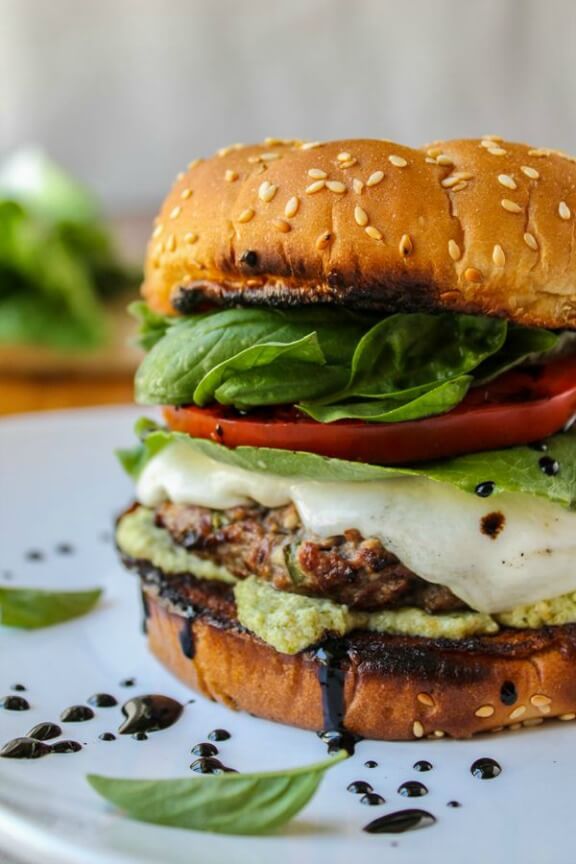 Caprese Burger with Artichoke Pesto Sauce | The Food Charlatan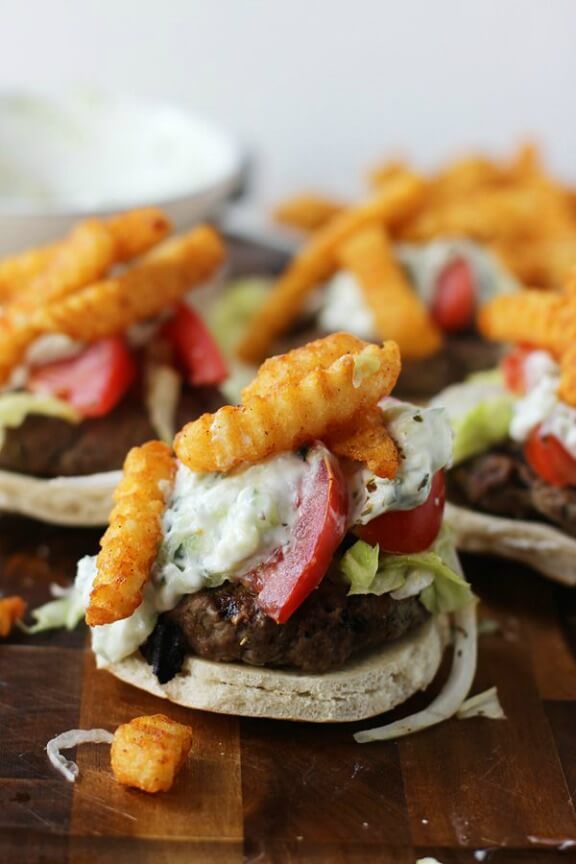 Gyro Burgers with Homemade Tzatziki and Seasoned French Fries | Cooking for Keeps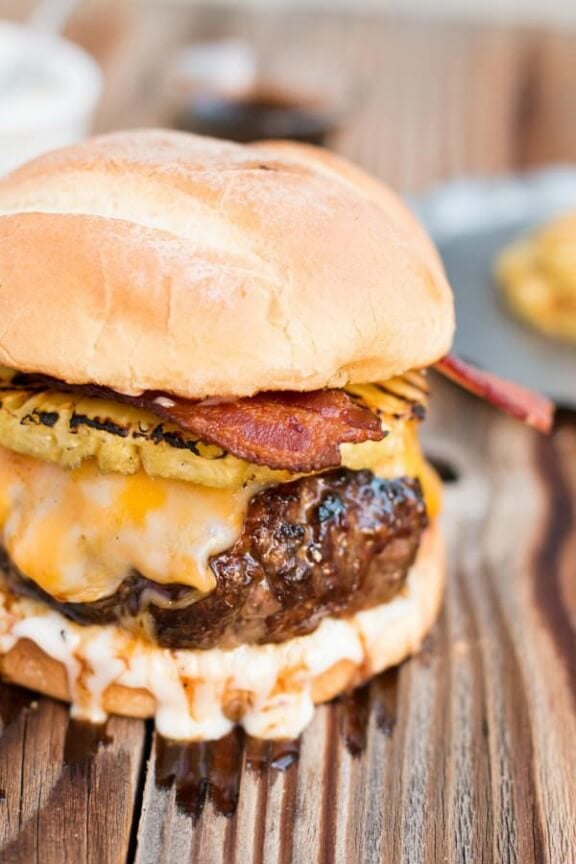 Teriyaki Pina Colada Burger | Oh, Sweet Basil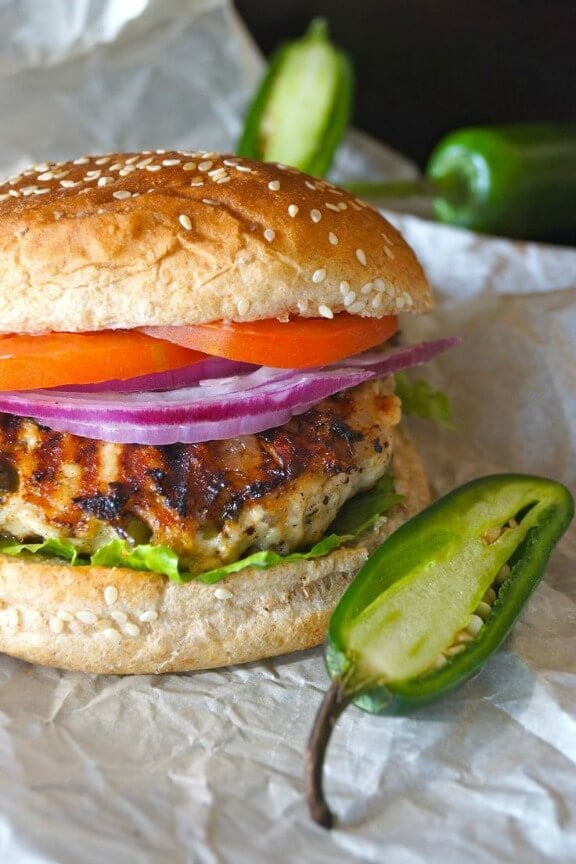 Grilled Jalapeño Pepper Jack Turkey Burger | Cooking on the Weekends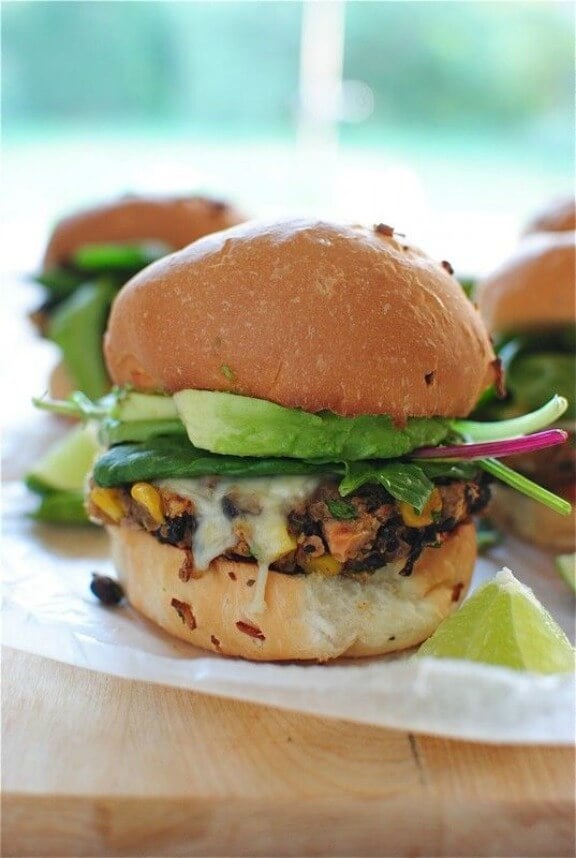 Chipotle Black Bean Burgers | Bev Cooks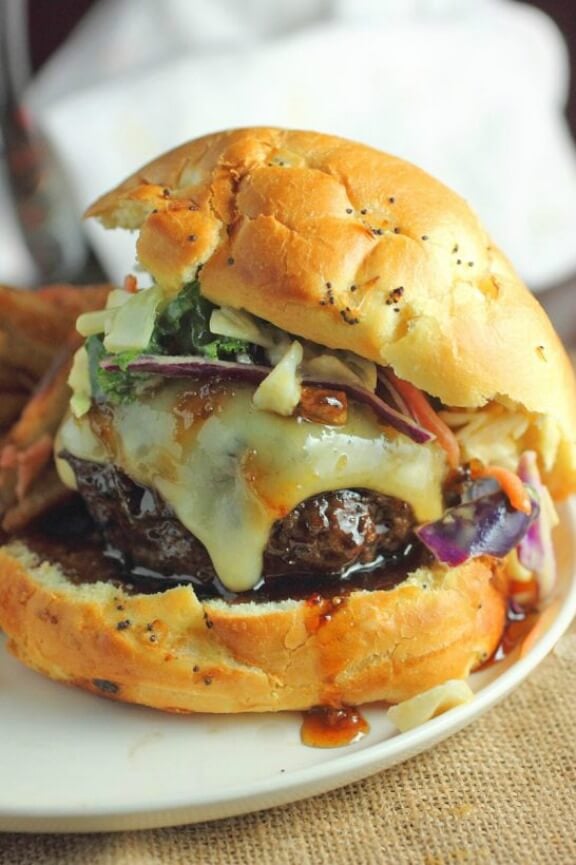 Asian Style Burger | Brown Sugar Mama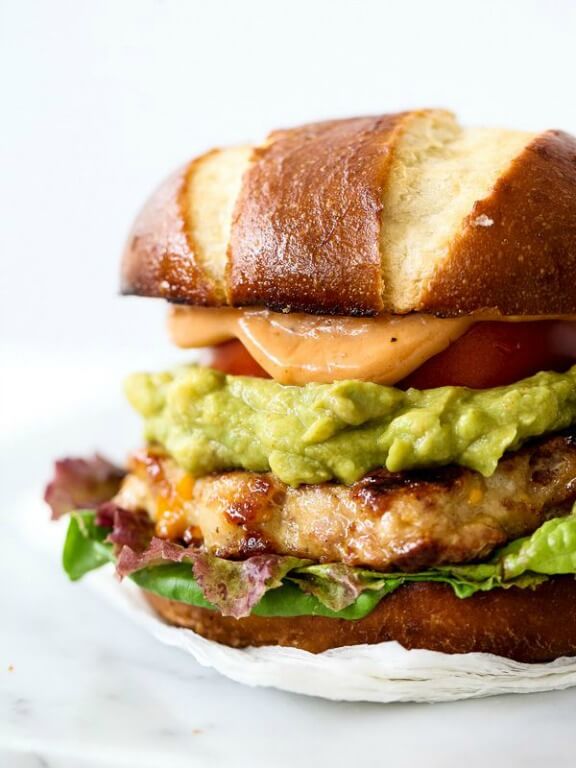 Bacon Cheddar Chicken Burgers with Guacamole and BBQ Mayo | FoodieCrush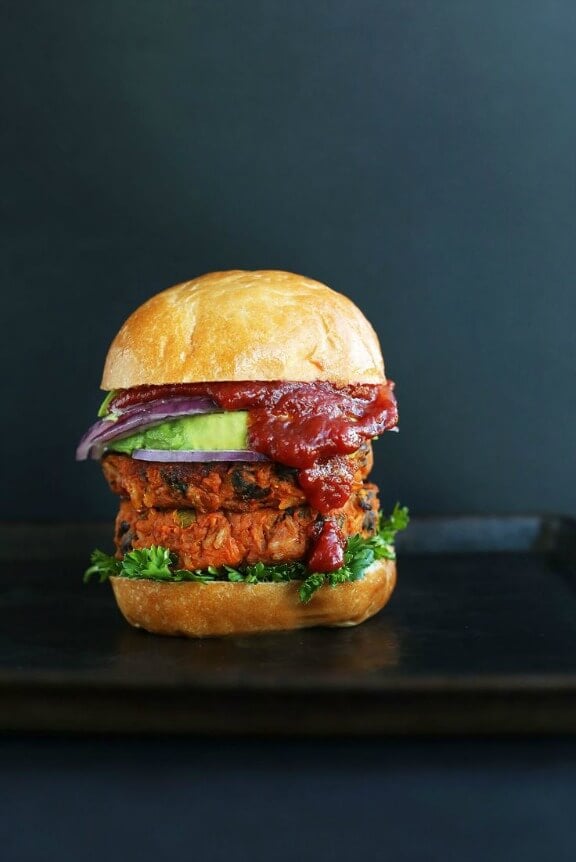 Sweet Potato Black Bean Burger | Minimalist Baker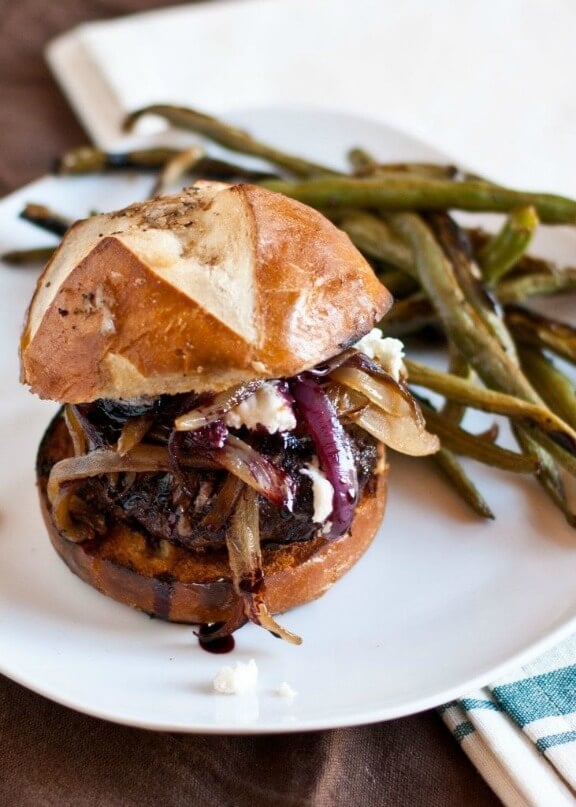 Red Wine Burgers with Caramelized Onions and Goat Cheese | NeighborFood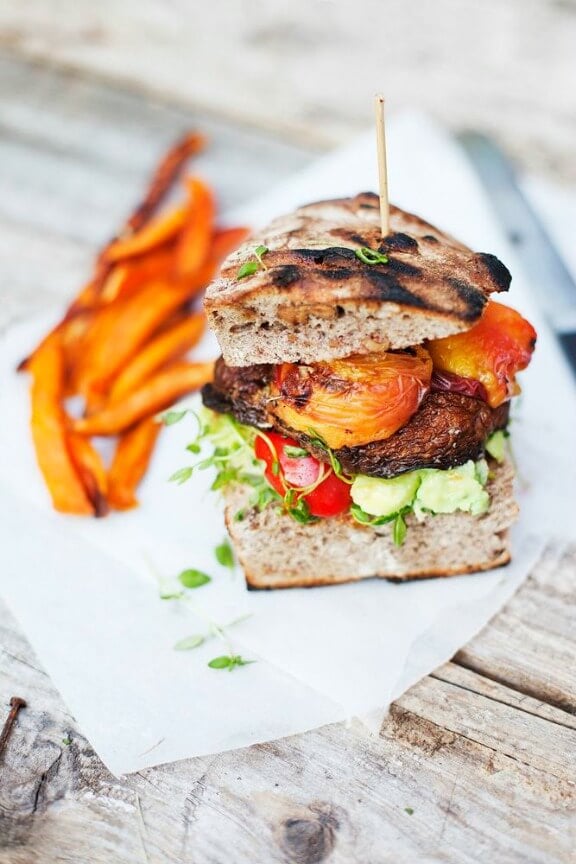 Portobello & Peach Burger | Green Kitchen Stories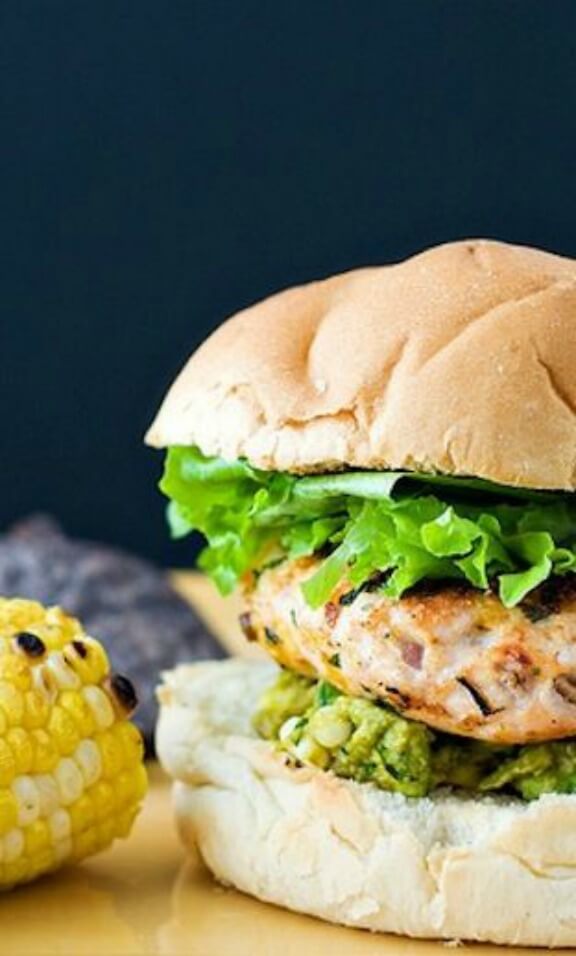 Cheddar Jalapeno Chicken Burgers with Guacamole | Skinny Mom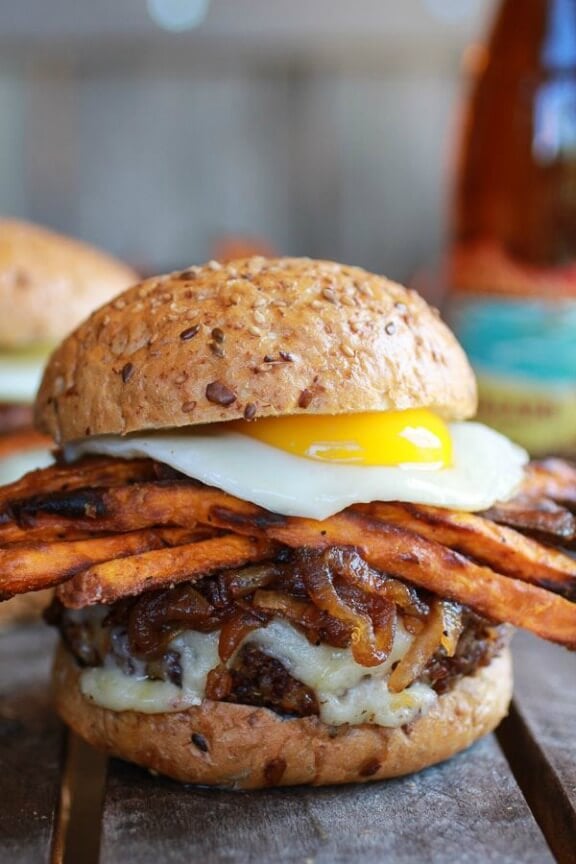 Epic Crispy Quinoa Burgers Topped with Sweet Potato Fries, Beer Caramelized Onions & Gruyere | Half Baked Harvest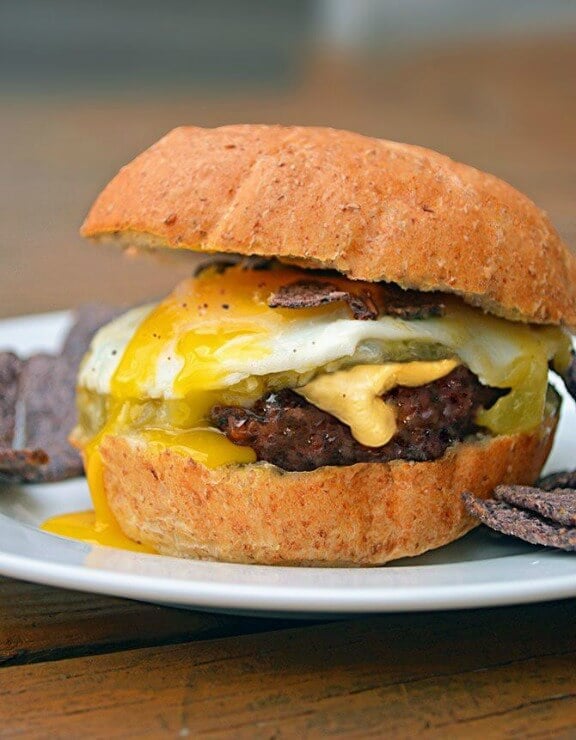 The Heisenburger | Host the Toast