My Camera Lenses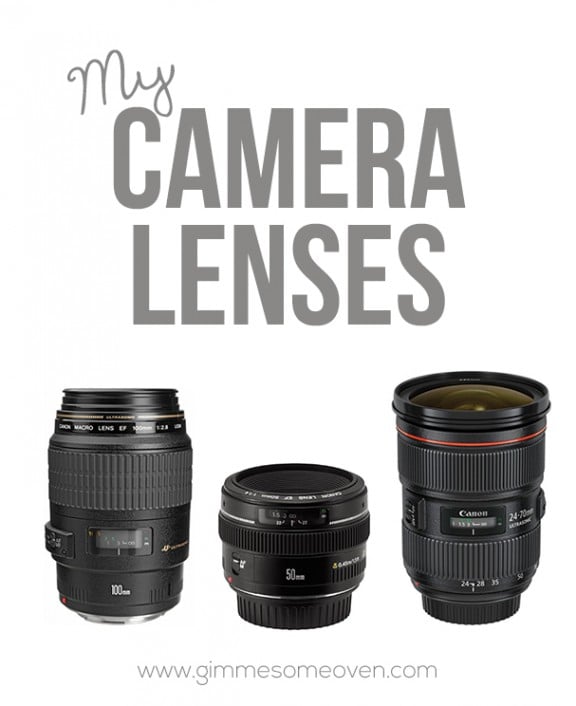 Without a doubt, the camera you use can make a difference in your photography. But equally important are the lenses you pop on that camera.
I have bought and sold and upgraded lenses a few times over the past few years, and feel like I'm finally at a place where I am very content with the collection I own. Which is great, because saving up for a few of these puppies has been no small feat. Still, I have also included a few recommendations below for new photographers, and especially new food photographers at that.
You definitely don't need a collection of fancy lenses to take great food photos. But I will say that having at least one or two nice lenses can definitely make the job easier.
Here are the lenses I'm currently using (and loving)…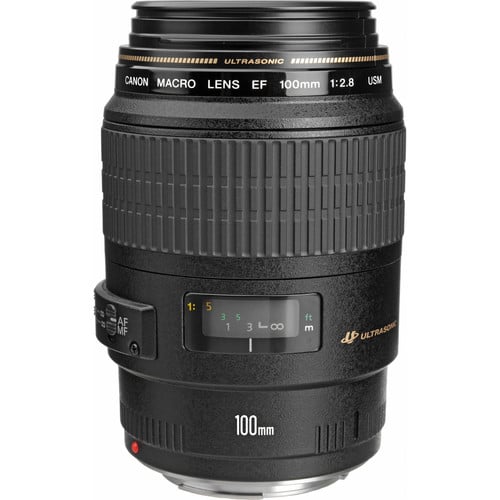 Canon 100mm f/2.8
Full name: Canon EF 100mm f/2.8 Macro USM Lens
When I Bought It: January 2010
When I Use It:
99% of my food photography shots on the blog
Macro food photography
Still photography
What I Love About It:
This lens is my baby. It was the first piece of camera equipment that I seriously saved up for after Craigslisting my very first DSLR, and it has remained my trusted food photography companion for 5 years. I love this lens, and always recommend it to beginning food bloggers who are trying to decide what lens to purchase first. It is awesome with food and all kinds of macro photography. The auto focus is pretty fast. And the clarity in my opinion can't be beat.
What I Don't Love About It:
It is a fixed lens, so if you are trying to shoot something overhead or pulled back, you may have to either shoot the food on the floor and/or get a step ladder to help you out. (I now use my 24/70 lens most of the time for overhead and pulled back shots, see below.)  It's also fairly big and heavy, so it's not the most compact lens if you're traveling.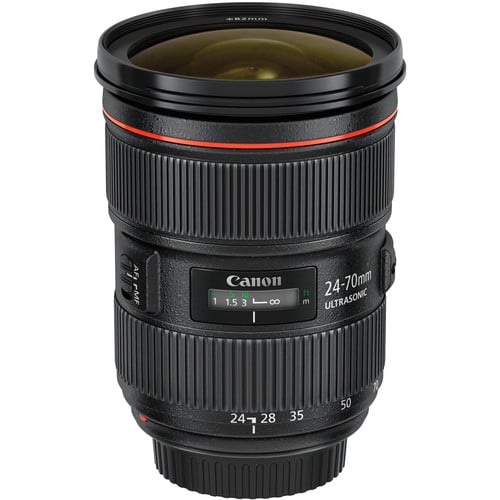 Canon 24-70mm f/2.8 II
Full name: Canon EF 24-70mm f/2.8 II USM Standard Zoom Lens
When I Bought It: September 2014
When I Use It:
Overhead food shots, and/or any shots that are taken from more of a distance
Travel photography
Portrait/people photography
Indoor photography
(Basically any kind of photography beyond food!)
What I Love About It:
This is now my "all in one" lens. If I'm at an event where I need to shoot all sorts of things (people, landscapes, macro, wide-angle, etc.), this lens really does just about do it all. I really love the wide-angle shots that it takes, and it can also get surprisingly up-close and focused for macro shots. The auto focus is quick. But without a doubt, my favorite thing about this lens is that it goes down to 2.8/f. I had the Canon 24-105mm lens before this, which only went down to f/4, and I felt like many of my photos felt over-sharpened and I missed the bokeh in the background. Not with this lens. I keep mine on 2.8 nearly all of the time (except when shooting landscapes), and feel like it makes every photo look extra beautiful.
What I Don't Love About It:
I had really wanted this to compete with my 100mm lens for food photography, but I still think that the 100mm is sharper and more reliable for macro shots. This lens is also pretty big and heavy, which is kind of a bummer to lug around on vacations. But if you love photography, the photos you will take will be worth it.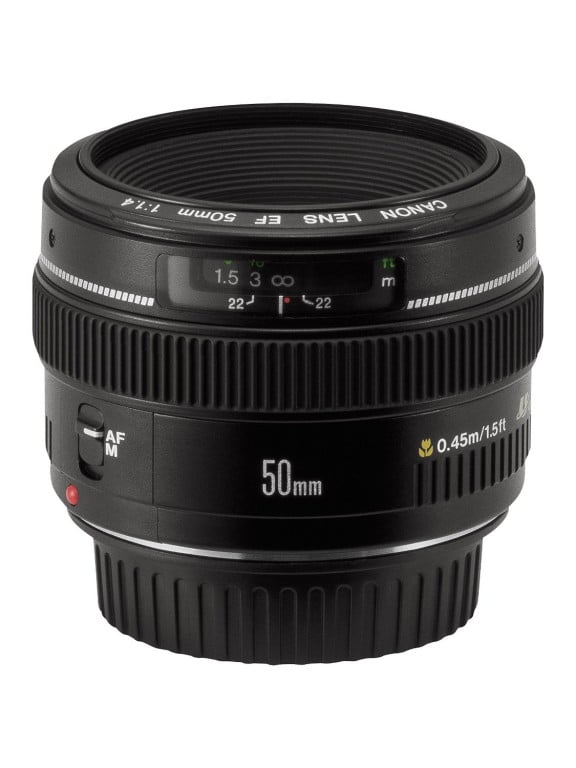 Canon 50mm f/1.4
Full name: Canon EF 50mm f/1.4 USM Standard Lens
When I Bought It: February 2013
When I Use It:
Portrait/people photography
Overhead food shots
Indoor photography
Nighttime and low-light photography
What I Love About It:
I upgraded from the 50mm f/1.8 lens (a.k.a. the "Nifty Fifty") a little while back upon the recommendation of some friends. (Btw, that is the lens that I recommend for anyone who has just purchased their first DSLR. You can't beat the quality of the lens for the price.)  And I have definitely noticed a difference in terms of the focus being a little more clear, as well as the speed of the auto-focus. I probably love it most for shooting people, because low f-stops always seem to make people look extra great. I also love this lens for traveling, as it is the smallest lens I own. And I almost always pull it out when I find myself shooting at night, or in some sort of low-light situation. That 1.4 f-stop has saved me many a time!
What I Don't Love About It:
I still struggle sometimes with this lens to get it to focus really, really clearly. Part of the problem is that you can't get too close to your subject with this lens, and it's not really made for close-up photography.
This post contains affiliate links.