Carrot Pineapple Smoothie
This post may contain affiliate links. Please read my disclosure policy.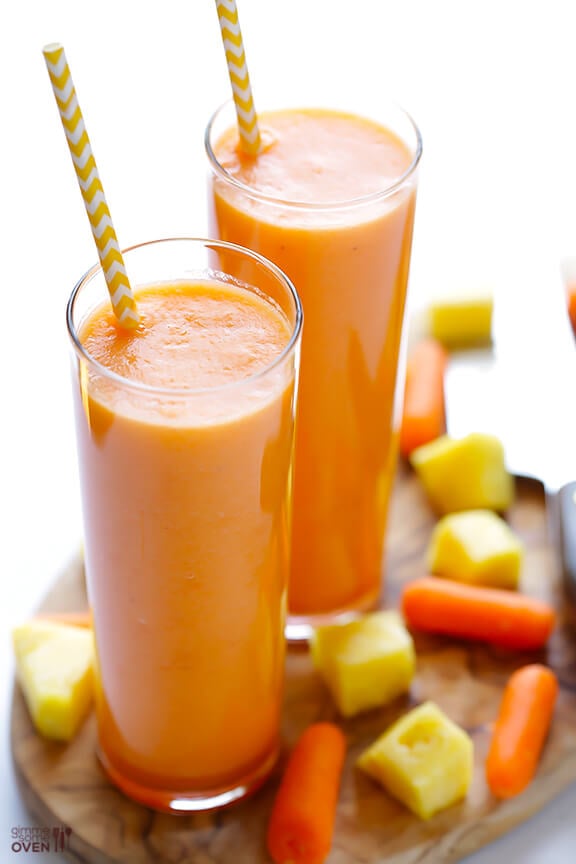 I have to be honest. Most of the smoothies happening in my kitchen over the past few years are all green. (Or if berries are involved, a not-so-appetizing color of brown.)  I've just gotten in the habit of blending up whatever fresh ingredients are on hand and then tossing in a handful of spinach or kale, since it's such an easy way to eat my greens.
BUT.
You all know me and color. In that, I'm kind of obsessed with pretty colors. And as much as I may love green smoothies, every now and then I wake up just wanting to eat something that's bright and cheery and sunshiny and, well, not green.
Enter this smoothie.
This very orange (also very good for you) Carrot Pineapple Smoothie.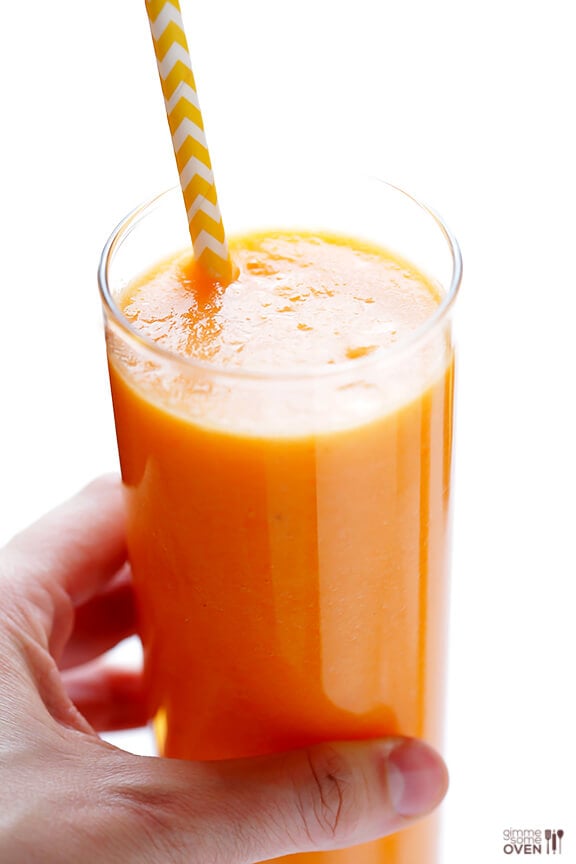 Yep. I'll be honest that I created this recipe entirely based on color. Well, and the ingredients that I had on hand, which happened to be baby carrots (a favorite snack), orange juice (always), bananas (my staple for thickening smoothies), and the big ol' fresh pineapple that I buy at least weekly at ALDI.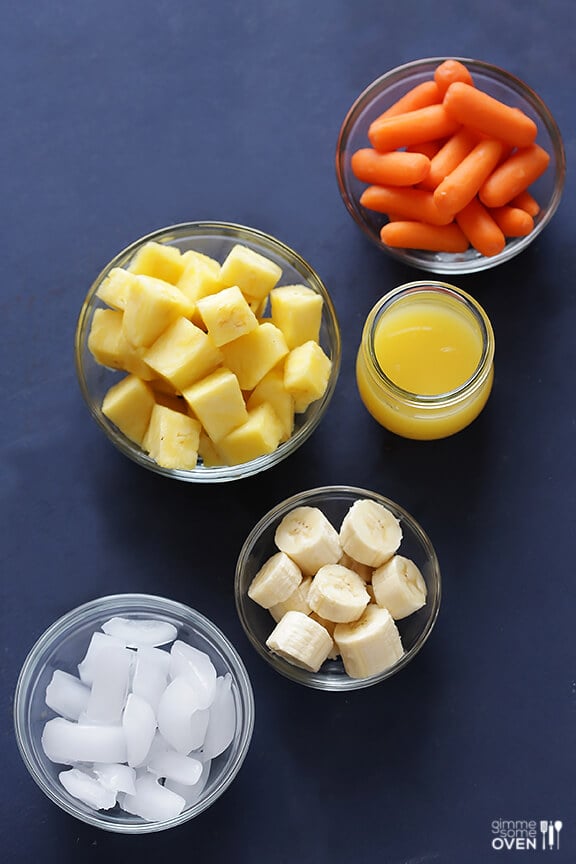 Are you sensing my color scheme? :)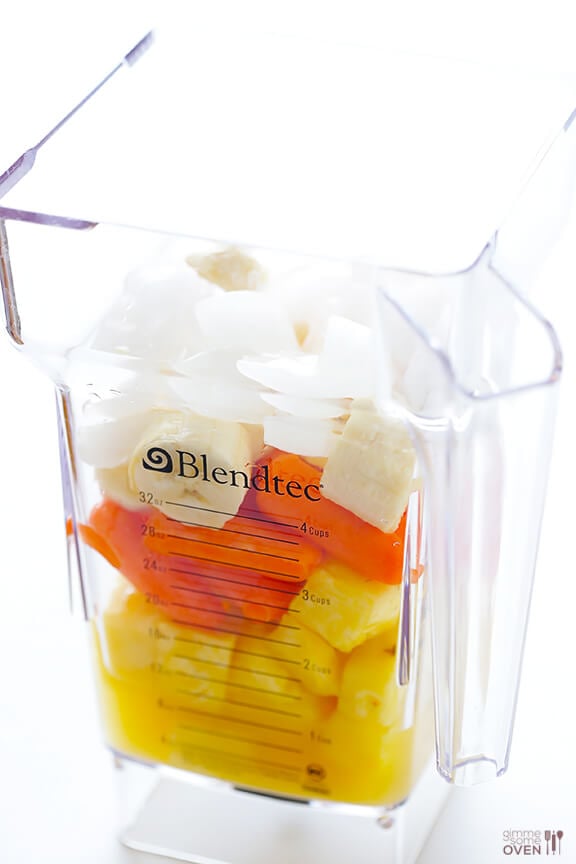 So I tossed them in the blender…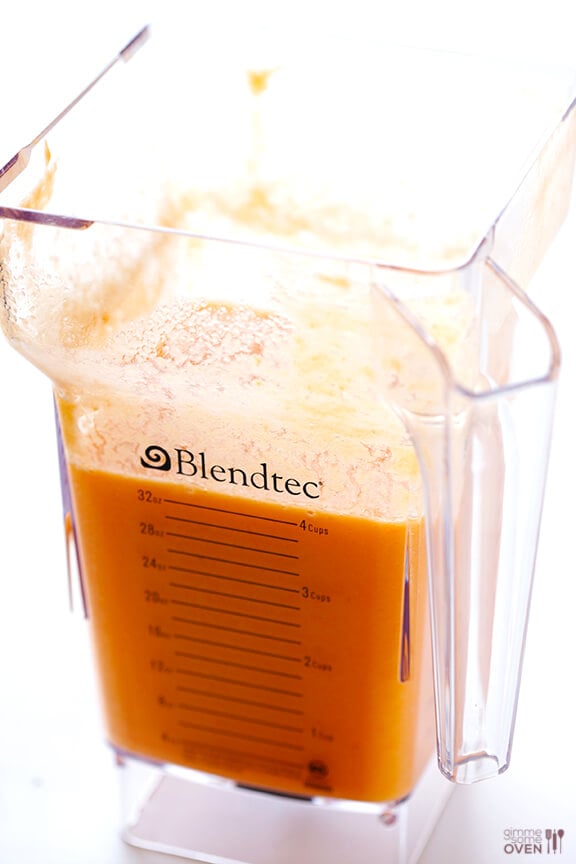 …and a few minutes later…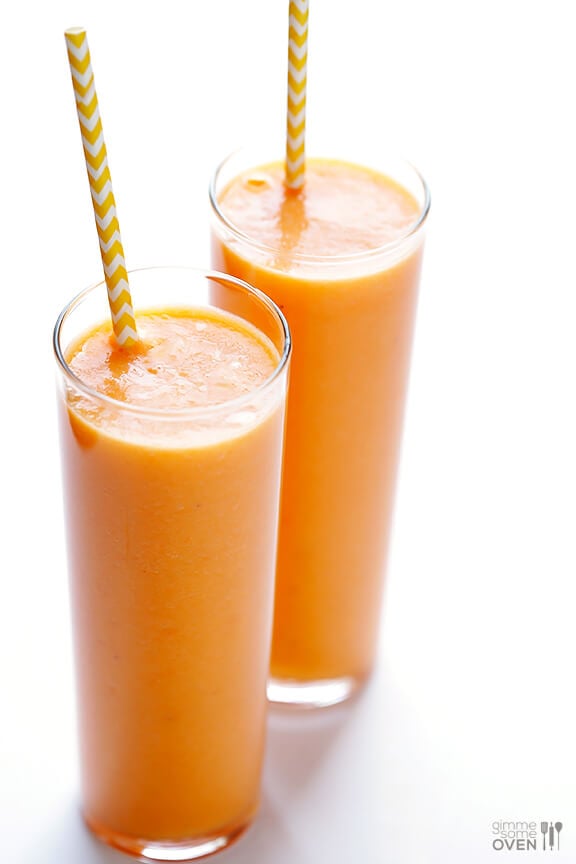 …it was a vivid, non-green success!
Ok, ok, in addition to being quite lovely, it was actually completely refreshing and tasty. I happen to love the taste of carrots in smoothies, and they tasted all the sweeter when paired with the other fruits and OJ. This smoothie is also packed with vitamins A and C and potassium and all sorts of other good stuff. So you can sip down the sweetness knowing that it will bring all sorts of energy and good stuff to your day ahead. If you really want, you could also throw a handful of spinach in there to make it a green smoothie. But I'll save that for another day.
I'm sharing the recipe for this Carrot Pineapple Smoothie today over on that blog that is the home of my favorite pineapple — ALDI! Click here for the recipe.
May your day be filled with sunshine and roses and…smoothies. :)
This is a sponsored post in partnership with ALDI. I am developing all sorts of tasty recipes with them this year, and am sharing them here with you. Thanks for supporting the brands which help make this site possible!