Champagne Cupcakes With Sweet Champagne Buttercream Frosting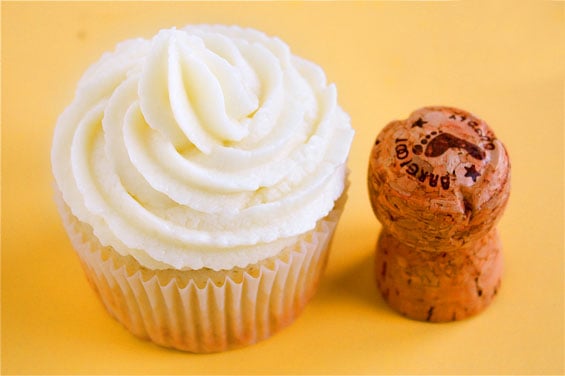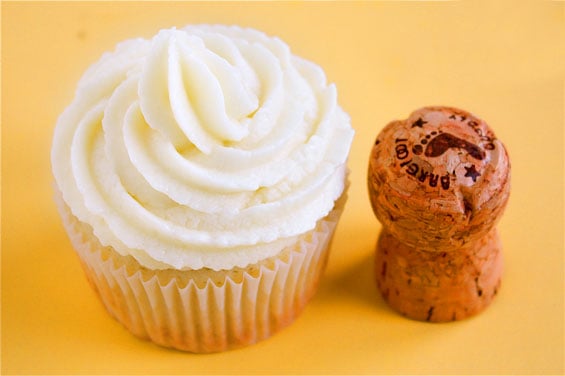 It's a new year!  Time for new cupcakes!!
I was a little curious about how these would turn out, but I'm pleased to say that they…um…ROCK.  :)
Yep.  The champagne is featured beautifully, but not overpoweringly.  The texture is nice and light.  And the frosting…well, the frosting may not fit in your New Year's resolutions, but it's a unbelievably delicious way to begin the year!
Here's a toast to another year of great food, and of course, hopefully more great cupcakes!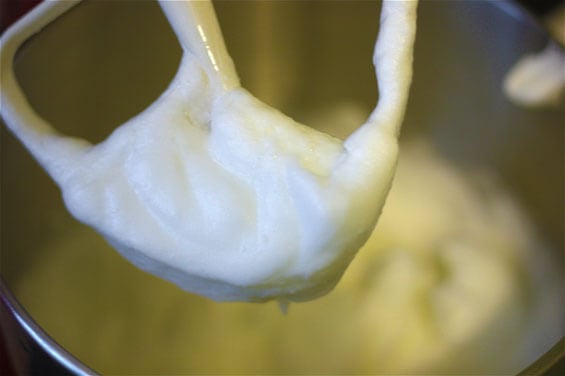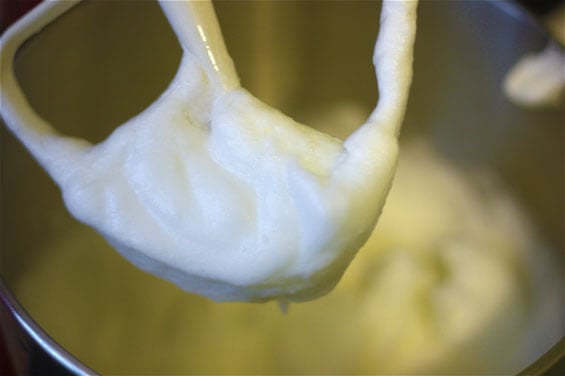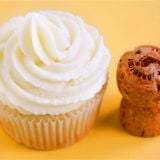 Champagne Cupcakes With Sweet Champagne Buttercream Frosting
These classy, delicious cupcakes are super easy to make! Detailed recipe and photographs included.
Ingredients:
Cupcake Ingredients:
2 3/4 cups all-purpose flour
3 tsp. baking powder
1 tsp. salt
2/3 cup butter
1 1/2 cups white sugar
3/4 cup champagne (the sweeter the better – even strawberry would be great!!)
6 egg whites
Sweet Champagne Buttercream Frosting Ingredients:
3 1/4 cups powdered sugar
1 cup butter, at room temperature
1/2 teaspoon vanilla extract
3 tablespoons champagne, at room temperature
Directions:
Preheat oven to 350 degrees F (175 degrees C). Prepare a cupcake pan with liners.
In a large bowl, cream together butter and sugar until very light and fluffy. Sift flour, baking powder, and salt together, and then blend into creamed mixture alternately with champagne.
In another large clean bowl, beat egg whites until stiff peaks form. Fold 1/3 of the whites into batter to lighten it, then fold in remaining egg whites. Fill the cupcake liners about 2/3 full.
Bake at 350 degrees F (175 degrees C) for 20 minutes, or until a toothpick inserted into the cake comes out clean.
To Make The Frosting:
With an electric mixer, beat together sugar and butter. Mix on low until well blended, and then on medium for another two minutes. Add vanilla and champagne, beating on medium for another minute.
(**I had to nearly double this recipe to have enough to frost all of the cupcakes as pictured above. If you're doing a "flatter" frosting style, this recipe should be enough to cover all of the cupcakes!**)
If you make this recipe, be sure to snap a photo and hashtag it #gimmesomeoven. I'd love to see what you cook!
Ali's Tip:
To thicken the frosting, just add more powdered sugar.  To thin it out, you can either add more champagne or a splash of milk.