Chicken Enchilada Cornbread Pie
This post may contain affiliate links. Please read my disclosure policy.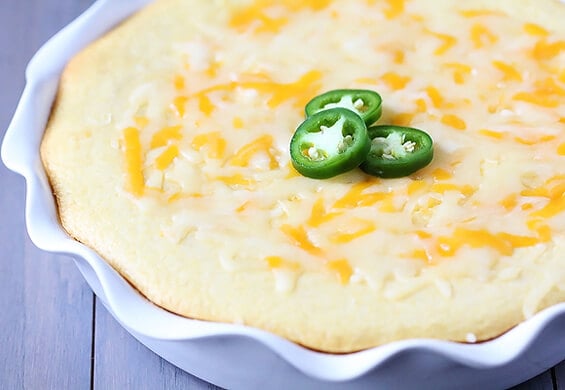 You all know my obsession with chicken enchiladas.
And from your emails, I know that many of you seem to have obsessions with cornbread.
So for one of my recipes for Tablespoon this month, we decided to combine the two and create a new one-pan meal — Chicken Enchilada Cornbread Pie!
It takes all of the goodness of your favorite chicken enchilada filling and tops it with a simple and delicious cornbread topping. This also becomes a super-speedy twist on enchiladas, since you don't have to roll up all of the individual tortillas. Just top the filling with your cornbread batter, pop it in the oven, and this delicious meal will be ready to go before you can say Chicken Enchilada Cornbread Pie! ;)
Check out Tablespoon for the recipe!