Chocolate "Chip-Less" Cookies
These Chocolate "Chip-Less" Cookies are everything you love about soft and chewy and delicious CCCs…just without the chocolate!
Confession:
Often whenever I'm making a batch of chocolate chip cookies…I leave out the chips.  😳 😂
I know.  I'm sure that sounds like a crime to many of you, but it's true.  My love for the pre-chip cookies goes way back to the days before I could bake.  When I was a young pup, our dad always used to be the chocolate chip cookie maker in the house.  And my little sister and I would hover in the kitchen waiting and waiting and waiting until he gave us each our own beater to lick.  And then if we were lucky…a bite of dough too.  My sister was pro-chocolate all the way.  But I always wanted the bite of dough first before he added in the chocolate chips…and still do.
I mean, I still really love a good chocolate chip cookie.  (And Barclay really really likes my chocolate chip cookies.)  But frankly, I've always thought that those soft and chewy and delicious "cookies" could stand on their own without those pesky chocolate chips in the title.
So nowadays when I make a batch of CCC's, I often slip out half of the dough for myself, before mixing in the chocolate chips.  Then mix in the chips for Barclay's half.  Or sometimes — hey, I just make a small batch all for myself!  The only question is that I've never known what to call them, since "cookie" isn't very descriptive.  They're different than a sugar cookie.  They're soft and buttery and chewy, and I sometimes sprinkle a little salt on top, but they're definitely chip-free.
So I posed the question on Instagram a few weeks ago, and you all were quick to respond:
Chocolate Chip-Less Cookies!
Chocolate Chip-Less Cookies Recipe | 1-Minute Video
Many of you were also very quick to respond that I'm not alone in my chip-less baking.  You guys love 'em too!
So today I thought they deserved their 15 minutes of fame on the internet too.  😉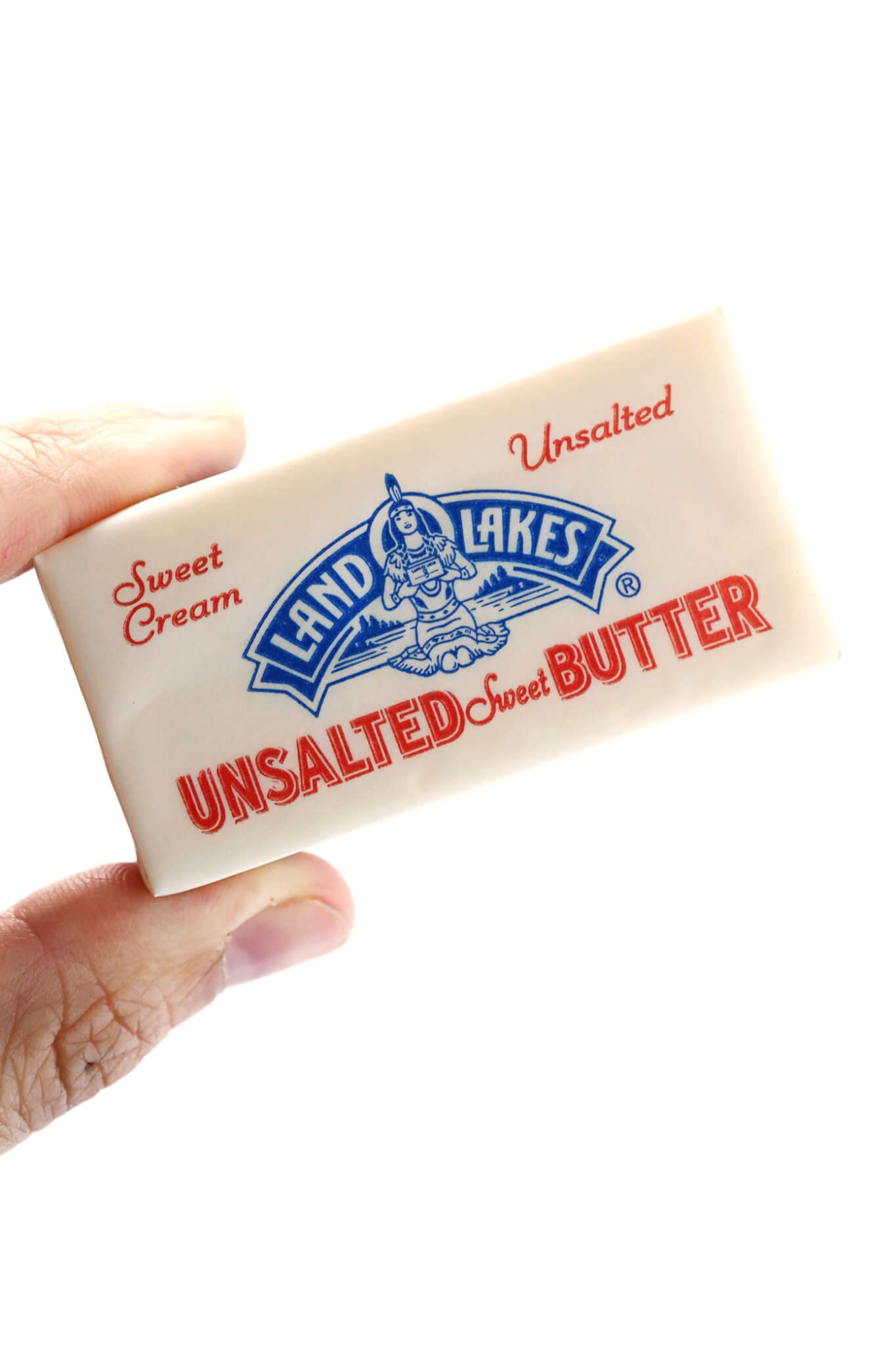 As I mentioned before, often I make a full batch of chocolate chip cookie dough and just save half of the chip-less dough for myself.  But lately I've been into making small (half) batches myself, for which these cute little Land O Lakes® Butter in half sticks come in very handy.  Or, if you're making a full batch, Land O Lakes® Unsalted Butter is my go-to.  (Good butter makes a big difference in these cookies, especially since there's no chocolate!)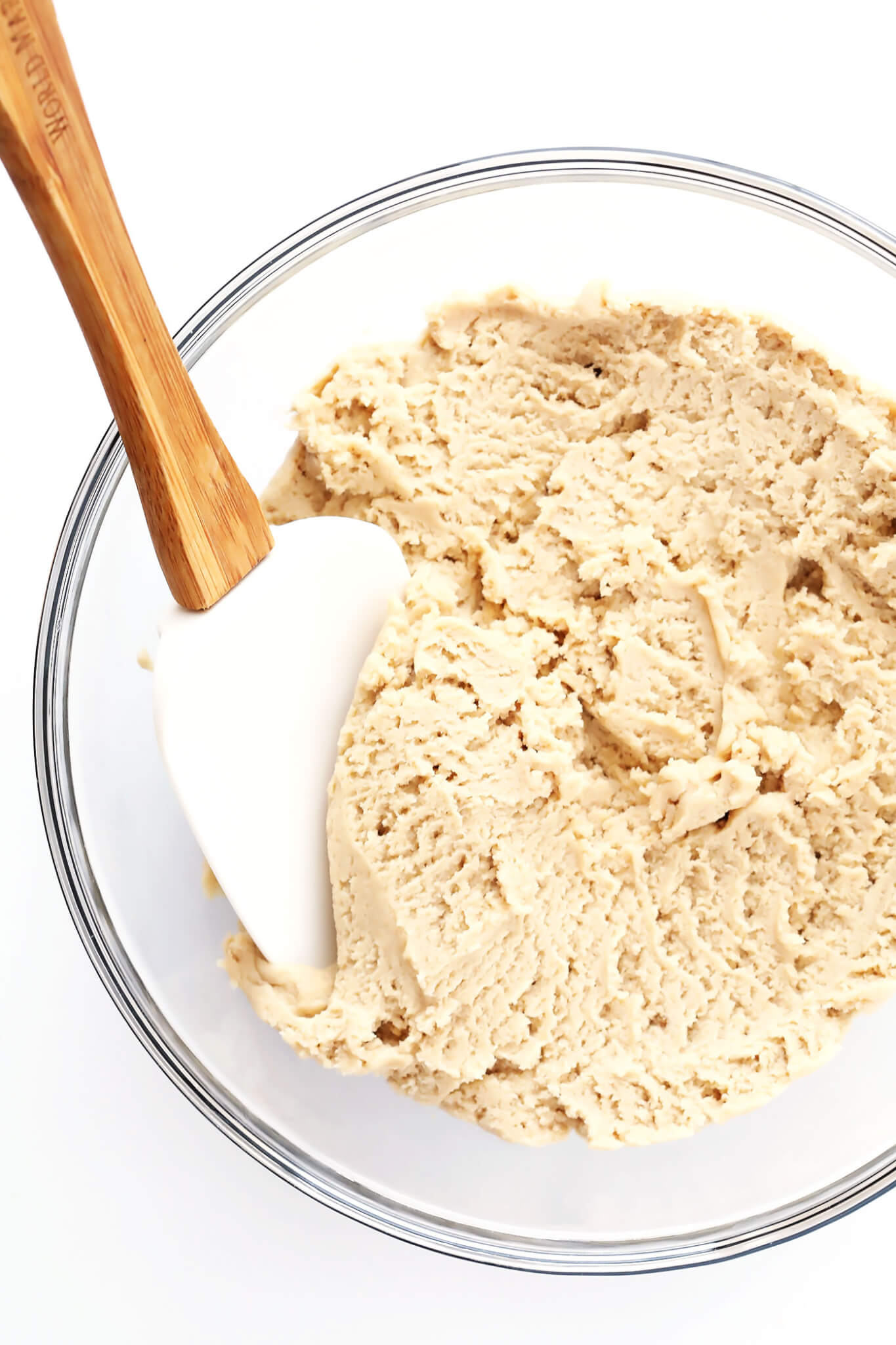 To make the cookies, simply mix up the dough with a stand mixer or hand mixer.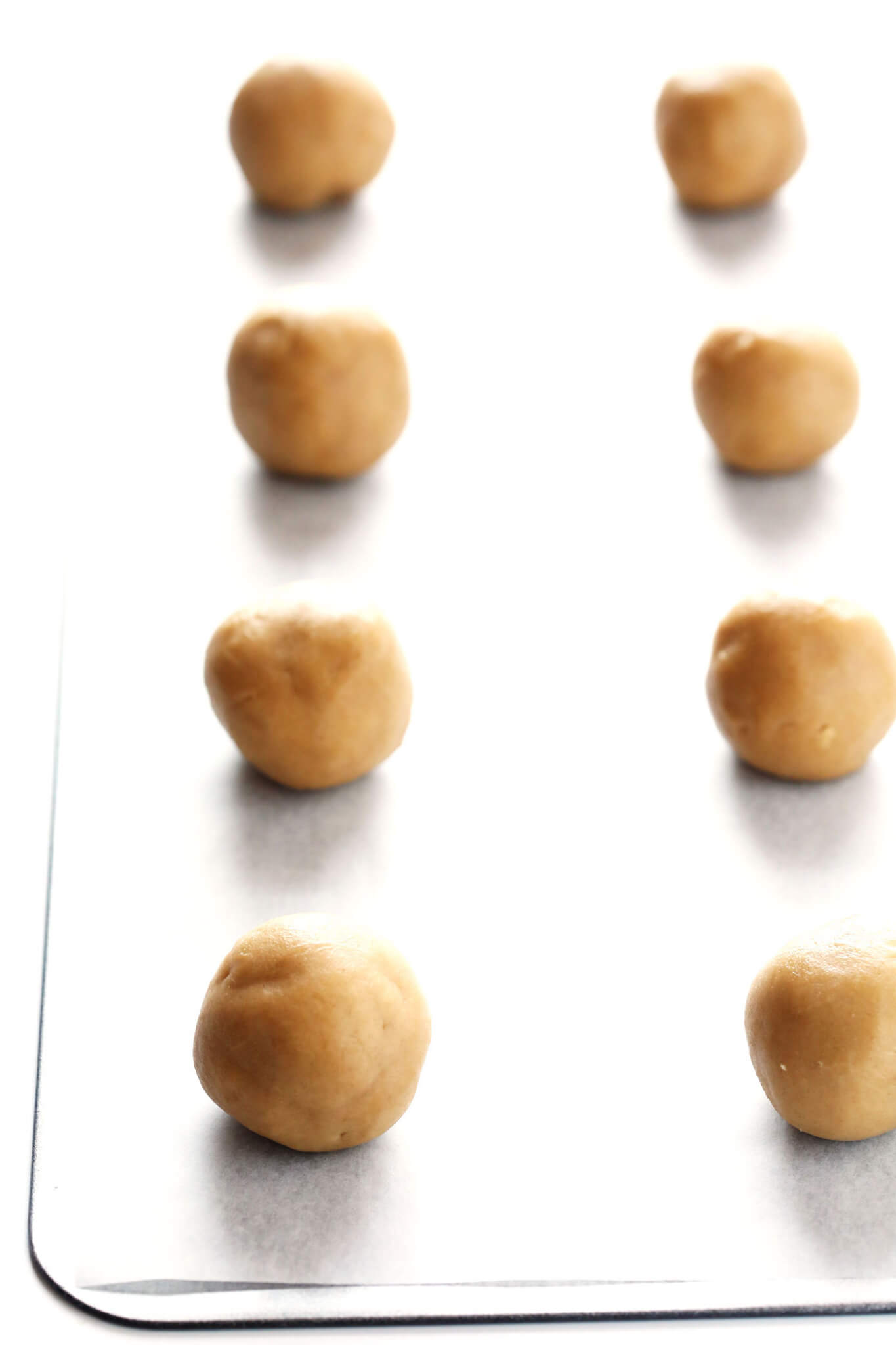 Roll it into balls.  Then I recommend chilling them in the fridge for 10 minutes before baking.  (This will help them be thicker and not spread out quite so much.)  Then bake for about 10 minutes, or until the tops are lightely golden.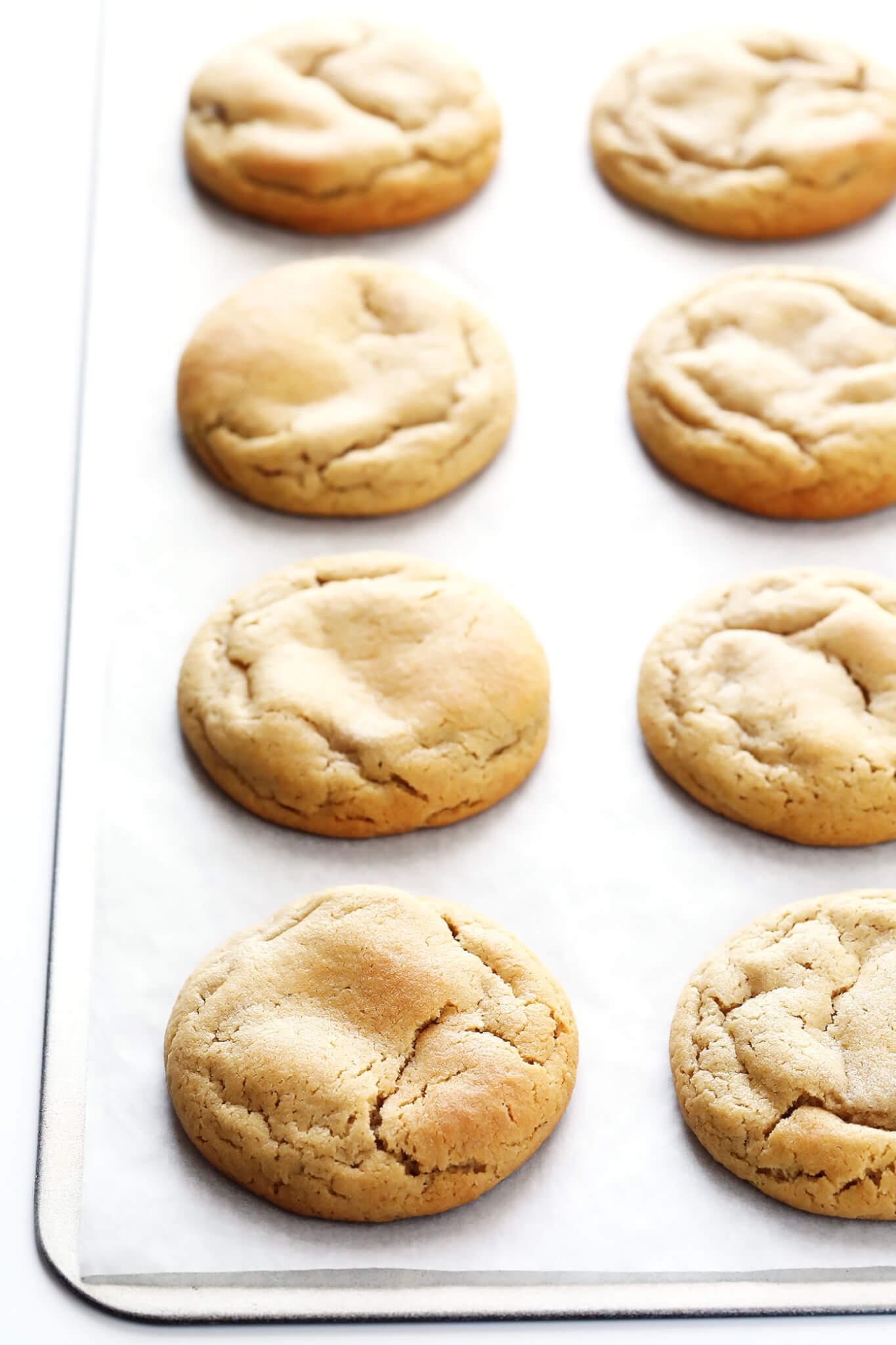 And…there you have 'em!  Perfectly delightful, soft, chewy, buttery, irresistible cookies…without the chips!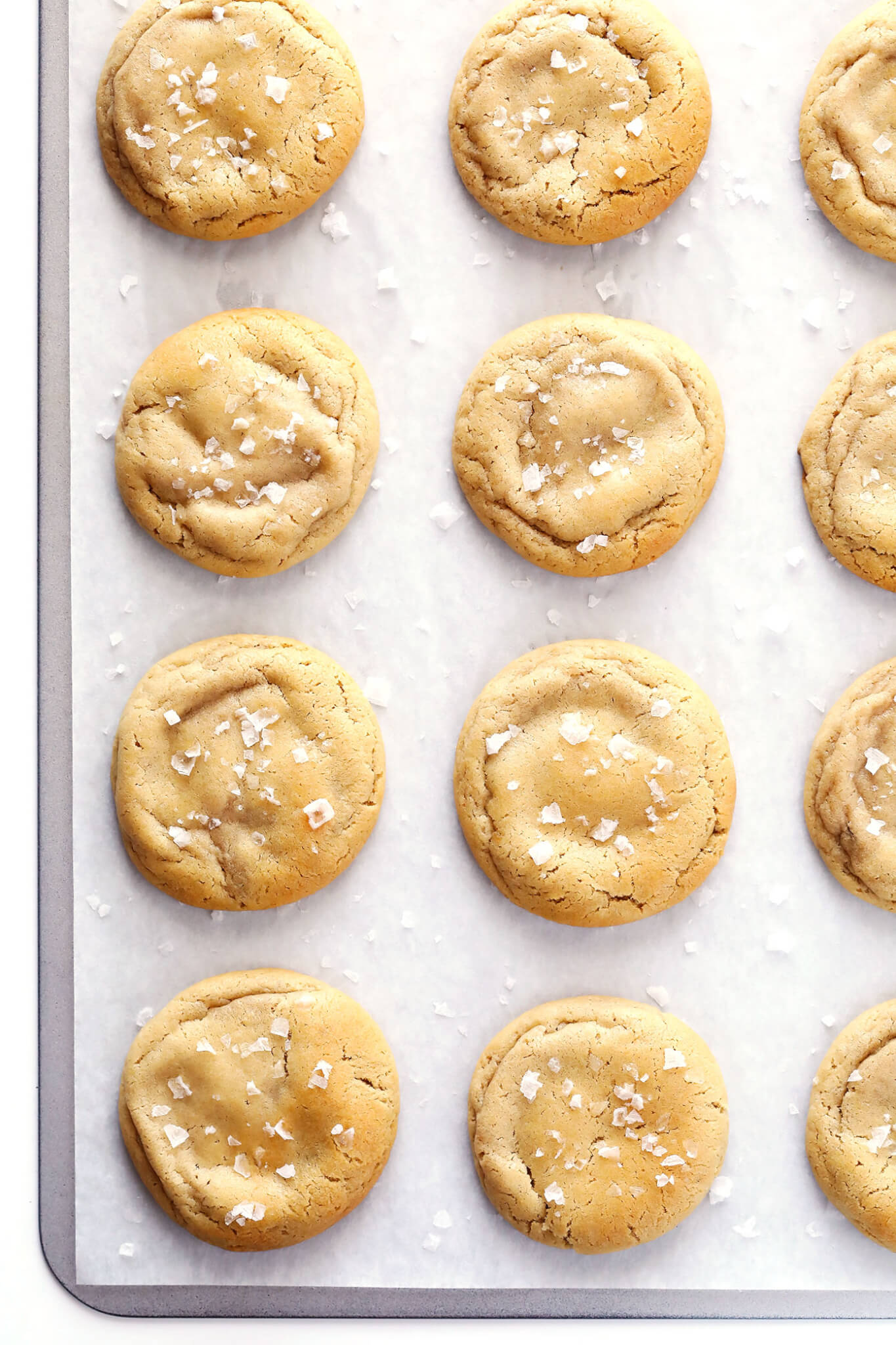 I sometimes like rolling my dough balls in a bit of flaked sea salt before baking too, which has a nice bit of crunch and (yes) makes them extra salty.  But if you don't have that any hand, the cookies are perfectly delicious on their own.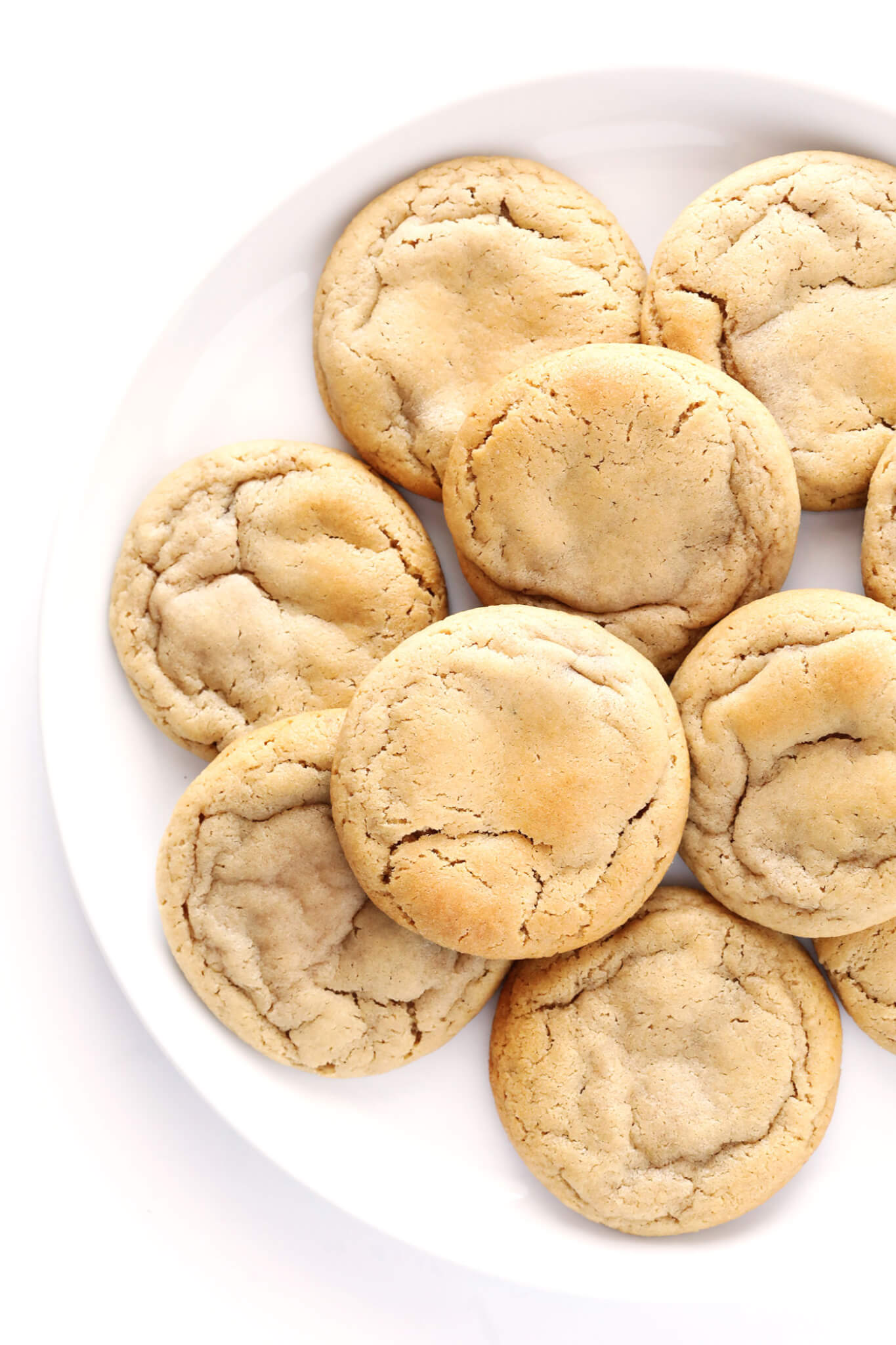 Seriously, so good.  Happy baking, everyone!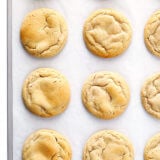 Chocolate Chip-Less Cookies
These chocolate "chip-less" cookies are the soft, buttery, chewy, and delicious cookies we all know and love…without the chips!
Ingredients:
Full Batch:
1/2 cup butter, softened to room temperature (I used Land O Lakes® Unsalted Butter)
1/2 cup brown sugar, packed
1/3 cup granulated sugar
1 egg
2 teaspoons vanilla extract, store-bought or homemade
1 1/2 cup all-purpose flour
2 teaspoons cornstarch
1 teaspoon baking soda
1/2 teaspoon salt
Small (Half) Batch:
1/4 cup butter, softened to room temperature (I used Land O Lakes® Unsalted Butter in half sticks)
1/4 cup brown sugar, packed
3 tablespoons granulated sugar
1 egg yolk (or half of a whisked egg)
1 teaspoon vanilla extract, store-bought or homemade
3/4 cup all-purpose flour
1 teaspoon cornstarch
1/2 teaspoon baking soda
1/4 teaspoon salt
Directions:
Preheat oven to 350°F.  In the bowl of a stand mixer, use the paddle attachment to cream together the softened butter and sugars on medium-high speed until light and fluffy, about 3 minutes.  (Or you can do this using a hand mixer.)  Add egg and vanilla, and mix until combined, about 1 minute.
Add in the flour, cornstarch, baking soda and salt, and beat on medium-low speed until combined. (I break the rules and usually just sprinkle these dry ingredients evenly over the top of the dough and then mix them in.  But if you'd like to make sure they're super evenly mixed, just whisk together the dry ingredients in a separate bowl before adding them to the dough.)
Shape the dough into balls that are about 1-inch in diameter, and place them on a parchment-covered baking sheet.  Chill in the refrigerator for at least 10-20 minutes, or until the dough is chilled through.  (This will help prevent the cookies from spreading out too flat when they bake.)
Bake for 10-12 minutes until the edges are just set. The centers may look slightly undercooked. Cool cookies on the baking sheet for about 5 minutes, then transfer to a wire rack to finish cooling. Serve immediately or store in a sealed container for up to 1 week. You can also freeze the cookies for up to 3-4 months.
*Yield size is for a small (half) batch.
*If you would like to make "salted" chocolate chip-less cookies, I recommend rolling the tops of the dough balls in a bit of flaked sea salt before baking.
All images and text ©
If you make this recipe, be sure to snap a photo and hashtag it #gimmesomeoven. I'd love to see what you cook!