Chök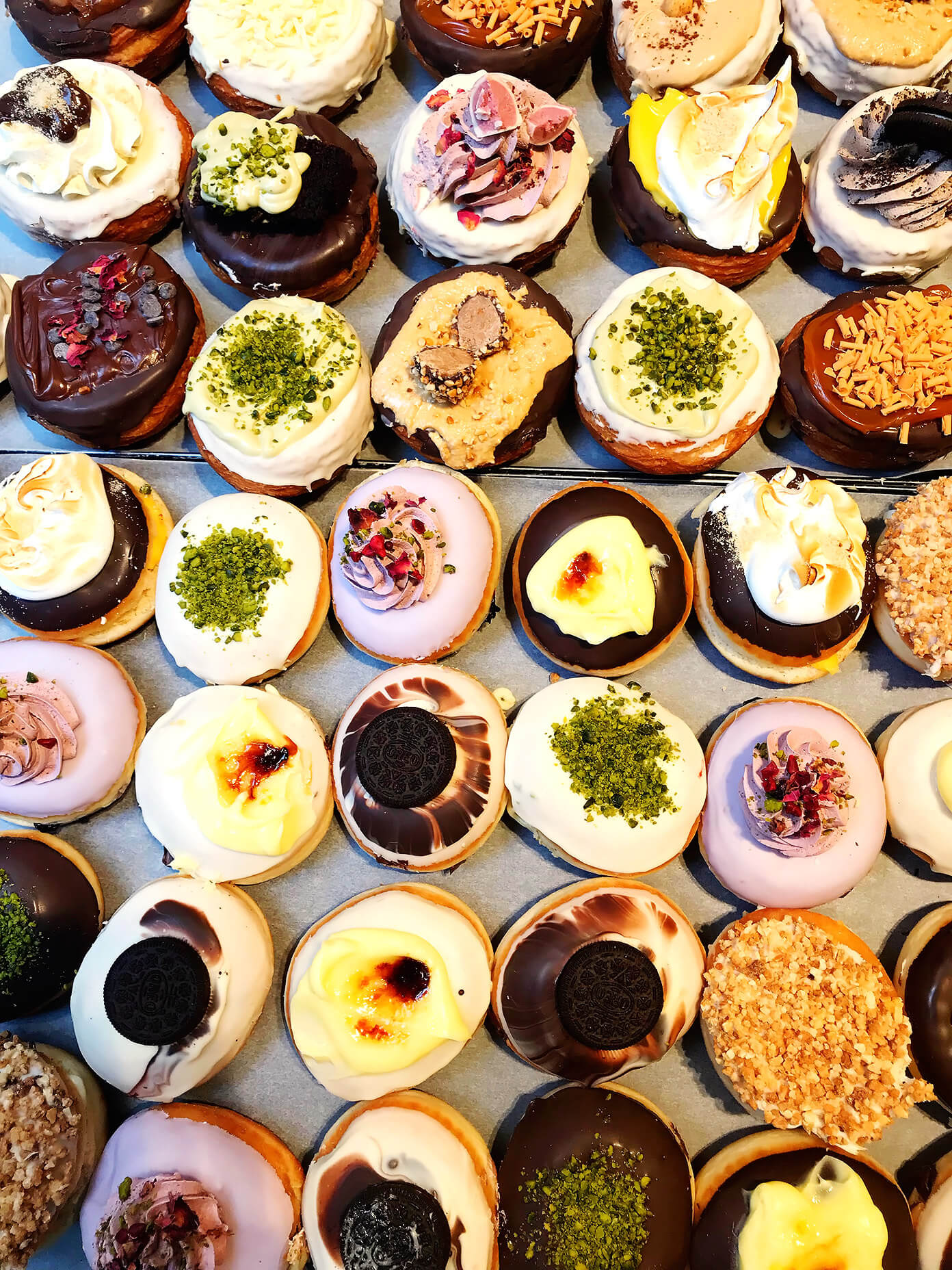 Chök
What It Is: 
Cute little bakery specializing in all kinds of chocolate, cronuts, donuts, coffee, and other baked goods. They have multiple locations, one of which is vegan.
Where It's Located:
El Raval, near La Rambla. | Google Map
Why We Love It: 
We love this place for a quick cronut and coffee — either dining in (if you can find a spot!) or taken to-go. Everything we've tried there is crazy delicious. Plus, it's easily one of the most Instagram-able breakfast spots in the city. It has rows of donuts hanging on the walls, pans sitting by the window full of cronuts, and the most beautiful original stained glass chocolaterie doors in the back of the restaurant. Definitely a fun stop if you're in the area for either breakfast or a sweet snack!
Menu Recommendations:
Any of their cronuts! Their flavors rotate in and out regularly, but we love their pistachio, lemon, berry and creme brulée flavors.
The cookie sandwiches with all of the sprinkles!
Any of their chocolate bars. Or really, anything chocolate. :)
Other Tips:
People are always getting the locations confused, so double-check your map to find either the traditional or vegan location.
There are only a handful of seats, so be prepared to wait or take food to go if the place is busy.
Finally, take a peek in the back room, where one of their bakers is usually at work creating all of the magic.
Check out our downloadable travel guide map for other recommendations nearby!
Contact:
Website | Facebook | Instagram | TripAdvisor | Yelp | t: +34 933 042 360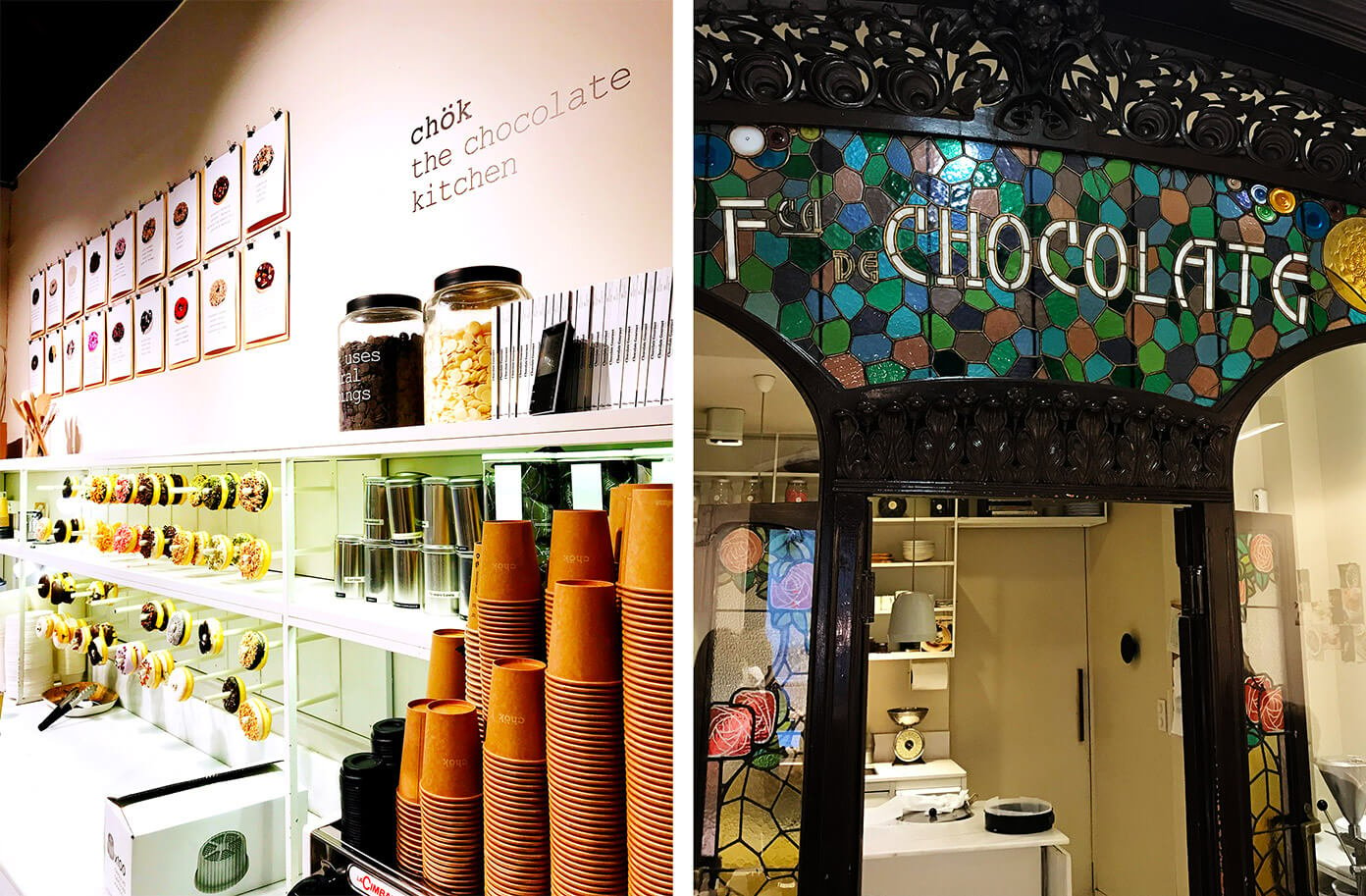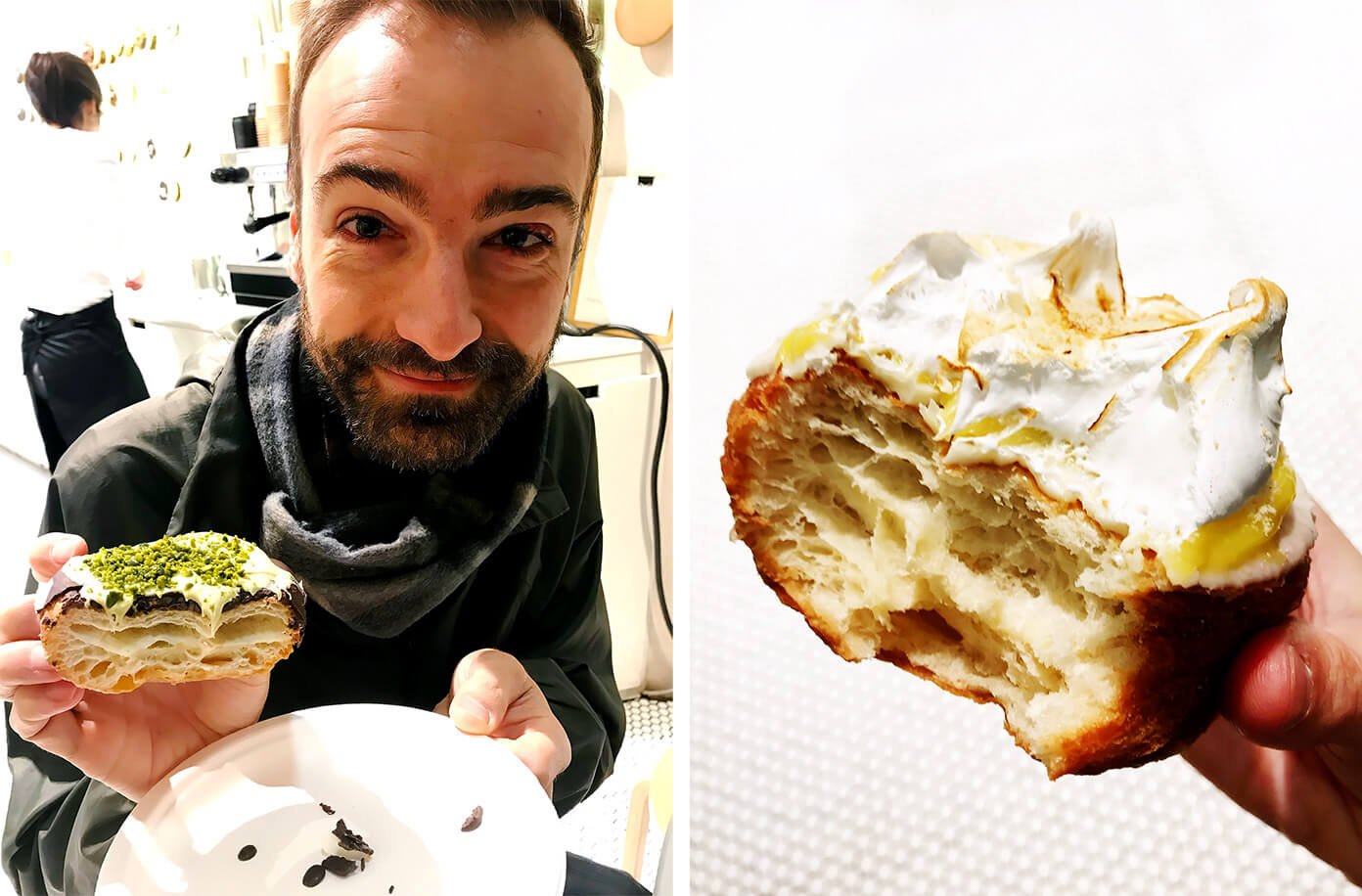 For More Barcelona Travel Recommendations…
Check out our Gimme Some Barcelona Travel Guide, which includes a constantly-updated list of our best recommendations on where to stay, what to do, and where to eat in Barcelona. Plus, we've also shared a bunch of our best Barcelona-specific travel tips, so that you can navigate the city like a local.
Also, feel free to download our Gimme Some Barcelona Google Map, which includes all of the recommendations listed in our travel guide.