Corn-On-The-Cob Cake "Pops"
This post may contain affiliate links. Please read my disclosure policy.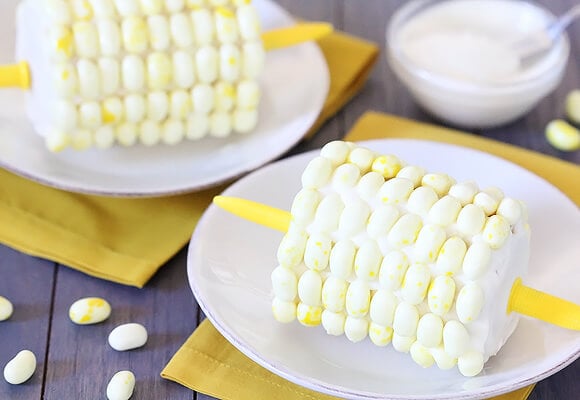 Pretty sure these take "sweet corn" to a whole new level. :)
Introducing my new twist on cake pops and cake balls….cake "cobs"! These cute little desserts are all of the cake-and-frosting-goodness of the popular cake pops, easily shaped into some cute little cobs and covered with jelly beans in order to make corn-on-the-cob cake pops. Your friends and family may do a doubletake. At first glance, a plate of these really does look like a bunch of little mini corn on the cobs!
It takes a little time to layer on all of the jelly beans, but otherwise, these are super quick and easy to prepare. And if you have kids, this would be a terrific foodie art project to have them try!
Check out the recipe here.