Creamy Lemon Popsicles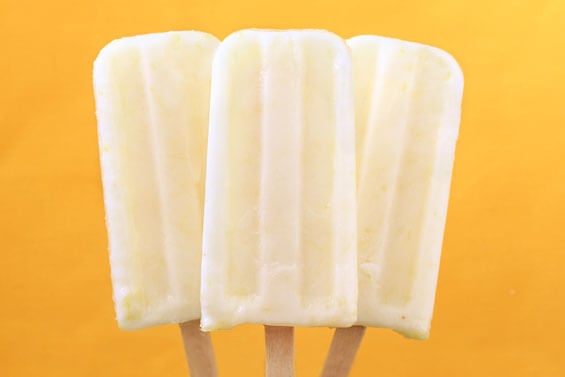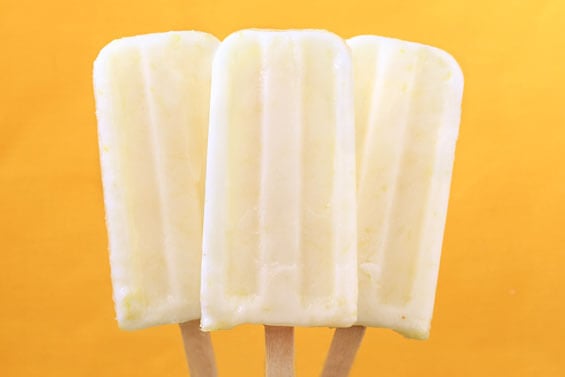 When life gives you extra lemons . . . well of course, you make lemon popsicles!!!
I've long been a fan of frozen lemon treats.  From those uber-sweet "Lemon Chill" tubs they used to sell at outdoor events, to my favorite lemon sorbet in Kansas City…there's always been something about that fresh, tangy lemon flavor that always calls my name.
So when I had a few extra lemons on hand recently, decided to pull out my super-cool new popsicle mold and make my own lemon treats!  I ended up deciding to try a recipe I had bookmarked awhile back that called for using buttermilk instead of milk or cream.  And while I was definitely a little skeptical about the tartness of the buttermilk, they actually ended up being delightful!  It paired up great with the lemon, and actually ended up tasting very fresh and light.
So even if you don't have popsicle molds, grab some Dixie cups and give these a try.  Perfect for summertime!  :)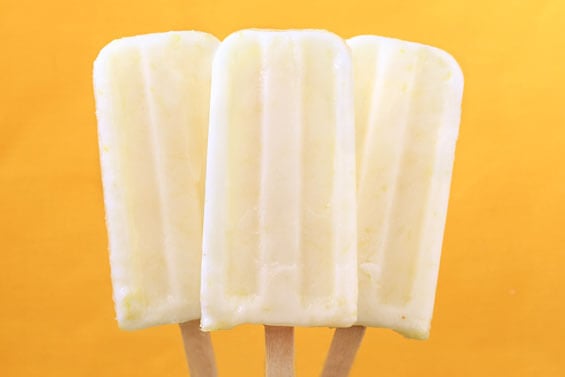 Creamy Lemon Popsicles
A cool, delicious treat that can be enjoyed any time of year! You will love this quick, healthy creamy lemon popsicles recipe!
Ingredients:
1/2 cup sugar
1/4 cup fresh lemon juice
2 Tbsp. grated lemon peel
pinch of salt
1 1/4 cups buttermilk
Directions:
Whisk sugar, lemon juice, lemon peel, and salt in a large bowl until sugar dissolves. Whisk in buttermilk.

Divide mixture among popsicle molds. Cover and freeze until firm, at least 4 hours and up to 5 days.

If you make this recipe, be sure to snap a photo and hashtag it #gimmesomeoven. I'd love to see what you cook!
Ali's Tip:
If you don't have any popsicle molds, no worries!  Just grab some Dixie cups or ice cube trays, stick in some popsicle sticks (or little lollipop sticks for the ice cube trays), and you're good to go!  :)