Demasié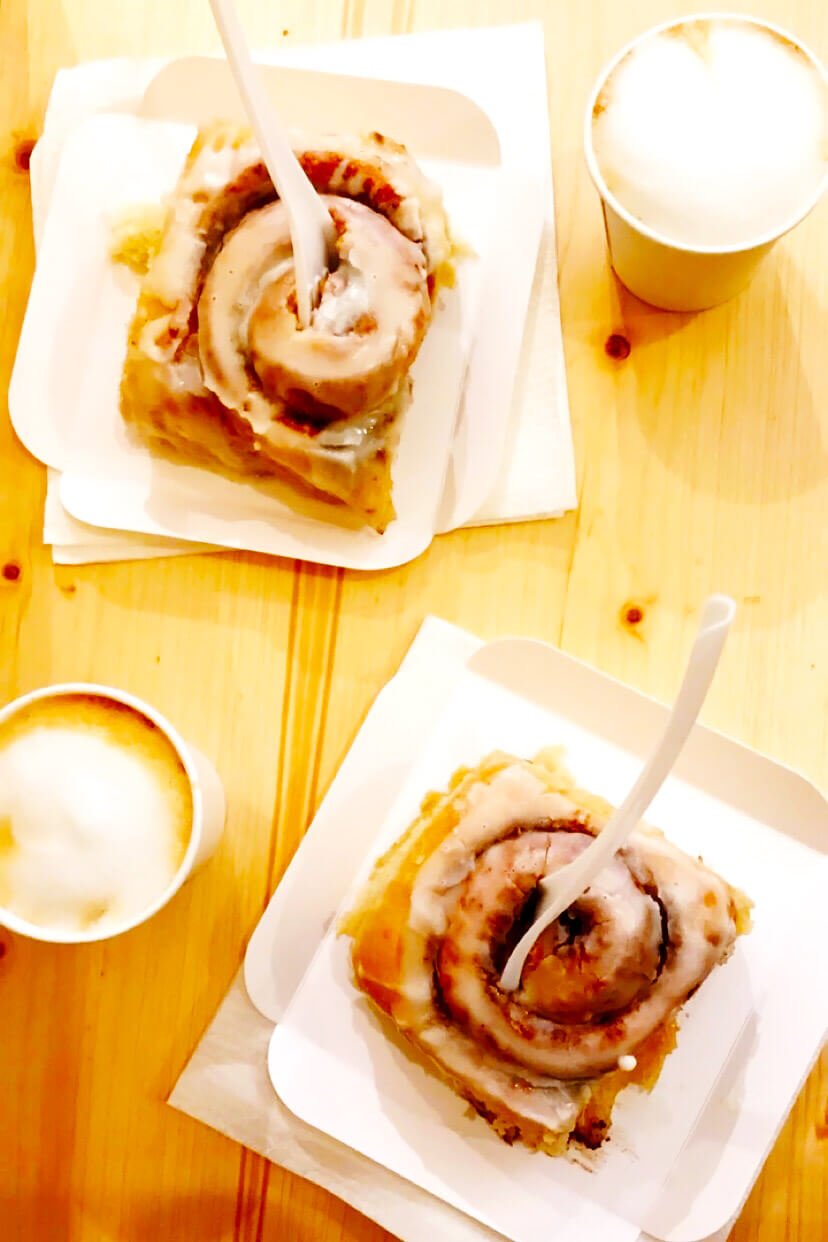 Demasié
What It Is: 
An entire bakery devoted to cinnamon rolls!! Plus cookies, cupcakes, coffee and more. But mostly, it's a cinnamon roll lover's paradise.
Where It's Located:
El Born | Google Map
Why We Love It: 
This was one of the very first places we visited when we moved to Barcelona, and it's been a favorite ever since. It's buzzing with customers from morning until late at night (although read below if you're an early bird), and their glowing trays of cinnamon rolls in the window is an Instagram lover's dream come true. The rolls are quite good, whether you choose to dine in or take them to go. They also have all sorts of other goodies in there, which are perfect for snacking or (tip!) taking home as vacation gifts for friends back home. Barclay and I love the owner, Marc, so if you see him, be sure to say "hola" and tell him you're a Gimme Some Oven reader!
Menu Recommendations:
Any of their cinnamon rolls! Their flavors rotate regularly, but we're big fans of the traditional and the tres leches cinnamon rolls.
Other Tips:
Heads up for all of you breakfast lovers — Barcelona is slow to rise in the mornings, and the hot cinnamon rolls here are usually not brought out until about 10am.
They will ask you whether you'd like to have the rolls warmed up for you as you're checking out. Go for it if you're going to be eating them immediately. But if you're taking them to go for later, I recommend (as with any cinnamon roll) warming it up at home just before eating.
Check out our downloadable travel guide map for other recommendations nearby!
Contact:
Website | Facebook | Instagram | TripAdvisor | Yelp | t: +34 932 69 11 80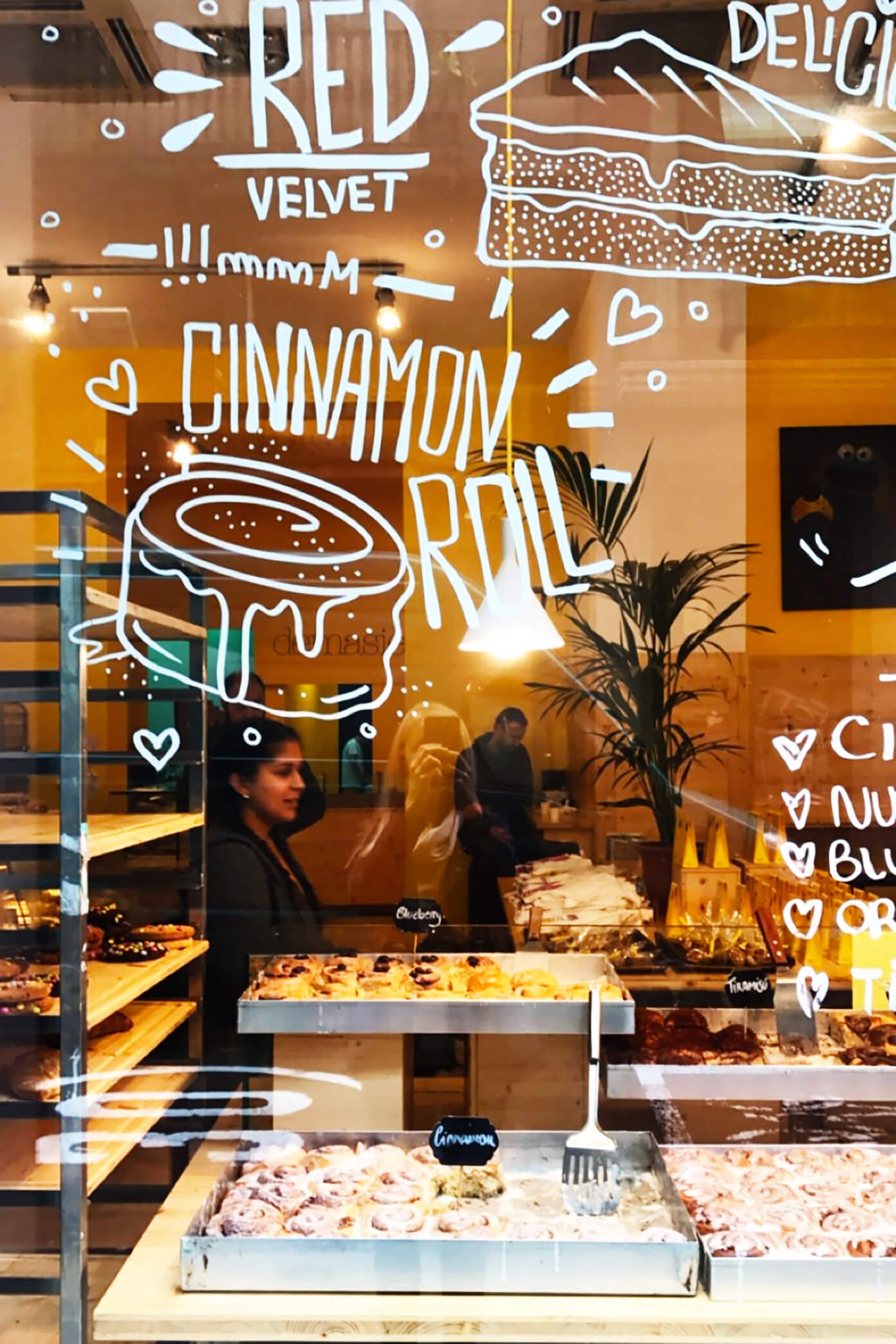 For More Barcelona Travel Recommendations…
Check out our Gimme Some Barcelona Travel Guide, which includes a constantly-updated list of our best recommendations on where to stay, what to do, and where to eat in Barcelona. Plus, we've also shared a bunch of our best Barcelona-specific travel tips, so that you can navigate the city like a local.
Also, feel free to download our Gimme Some Barcelona Google Map, which includes all of the recommendations listed in our travel guide.