DIY Custom Pizza Bar
This post may contain affiliate links. Please read my disclosure policy.
Ok, team!
We're T-4 days from The Big Game. Do you know where you're going to be watching it? And perhaps more importantly, what you're going to be eating??
Well if you find yourself hosting a crowd and are not sure what to make, I wanted to throw out one of my favorite game day entertaining ideas — a DIY Custom Pizza Bar! This one is always a winner, both for you and your guests.
Your guests will love it because they get to customize the heck out of what they want to eat. They don't like onions? Then onion-free it is. Allergic to gluten? They can opt for one of your easy gluten-free crusts. Whiny about the precise amount of sauce they like? They can add 3.752 tablespoons of sauce, if that's what they so desire.
The good news is that you will also love this DIY custom pizza bar because it cuts your work in half. All you need to do is prepare some crusts, chop and prepare a handful of toppings, and be the "coach" to get everyone in line and let their culinary creativity flow. It's so easy! And when I recently did this for a group of friends and bought my ingredients at ALDI — my fav grocery store and the sponsor behind this post today — I was once again floored by how affordable it could be to provide so much food for such a small cost.
Win-WIN, team. Ok, I'd better stop with the sports talk before you realize how hopelessly un-athletic I am. ;)  I do know a little something about the sport of cooking though, so follow along for this easy DIY Custom Pizza Bar how-to!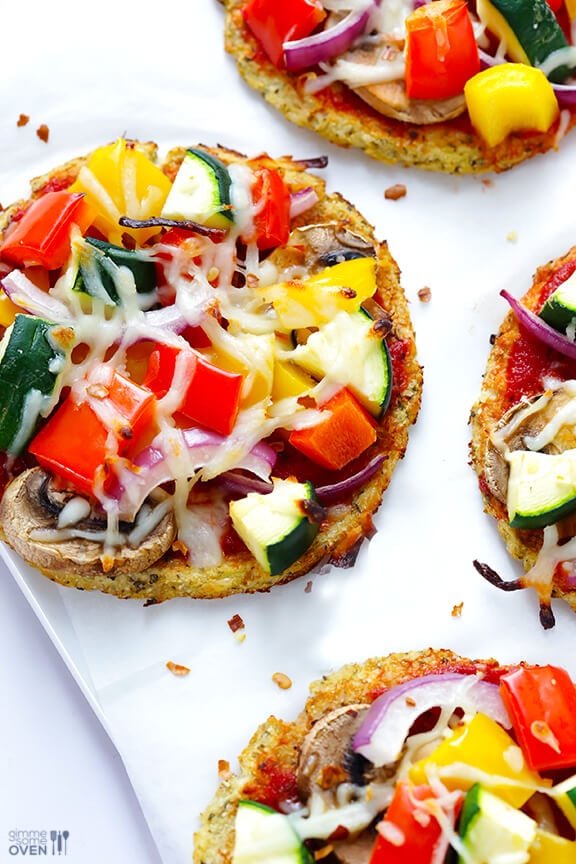 To read more about how to make a DIY Custom Pizza Bar, with topping ideas, a gluten-free option and more, visit my post on the ALDI blog. And if you end up making a pizza bar, be sure to tag us on Instagram (@gimmesomeoven and #ALDIUSA) so that we can see your pizza masterpieces!
You can also visit ALDI online on their website, Facebook, Twitter, Pinterest, and YouTube.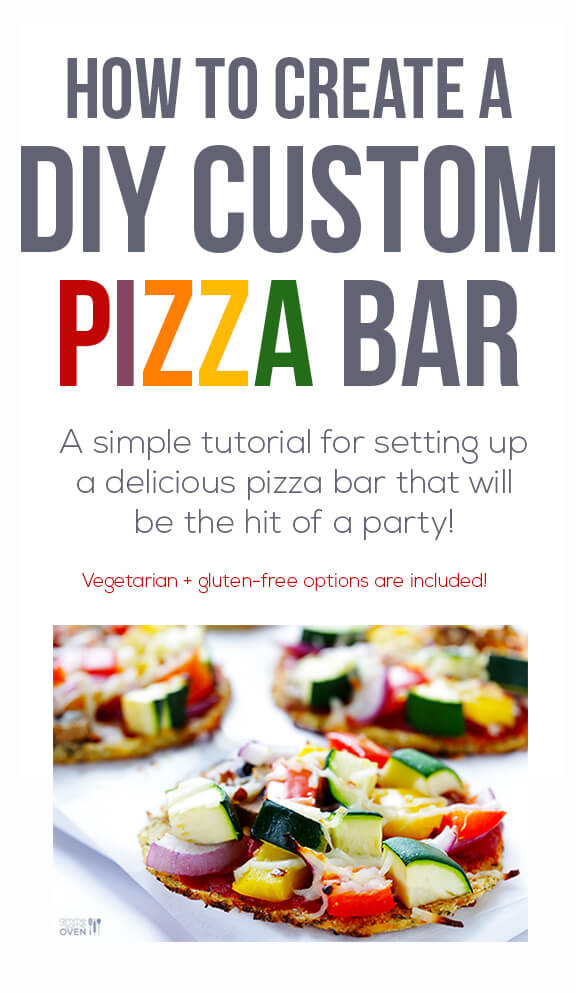 Disclaimer: This is a sponsored post in partnership with ALDI. I am a die-hard fan of the store, and my opinions are 100% my own as always. Thanks for supporting brands like this that help make this site possible!