diy sprinkles art
This post may contain affiliate links. Please read my disclosure policy.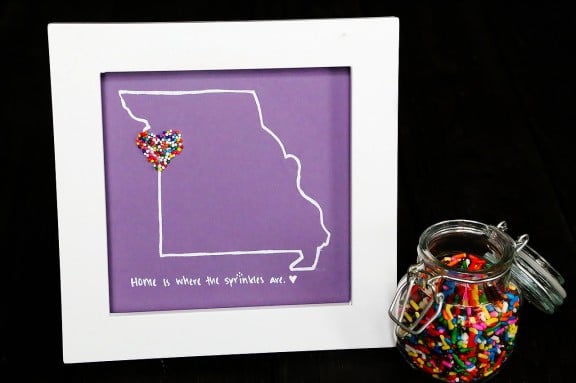 We're taking a break from our regularly scheduled food programming today to bring you…a crafty DIY post!!!
This simple art project was actually inspired by a going-away gift that I made for my sweet friend and neighbor, Cassie, as she and her husband Paul moved away from Kansas City this past week. I knew that Cassie shared my love for both sprinkles and Missouri, so I thought it would be fun to combine the two into a simple piece of DIY art that they could take to their new home. The picture I gave Cassie had two hearts for their two homes. But when some friends were over and saw the piece in progress, they mentioned that they wanted to try making one for themselves with a single city. So I decided to make a second version and photograph the process to share with you all!
I posted a full step-by-step tutorial for this DIY Sprinkles Art over at Gimme Some Style, our crafty page on the site (see the link above). But then you can also see some more pics and a few fun sprinkles quotes that I posted below.
Home is where the sprinkles are!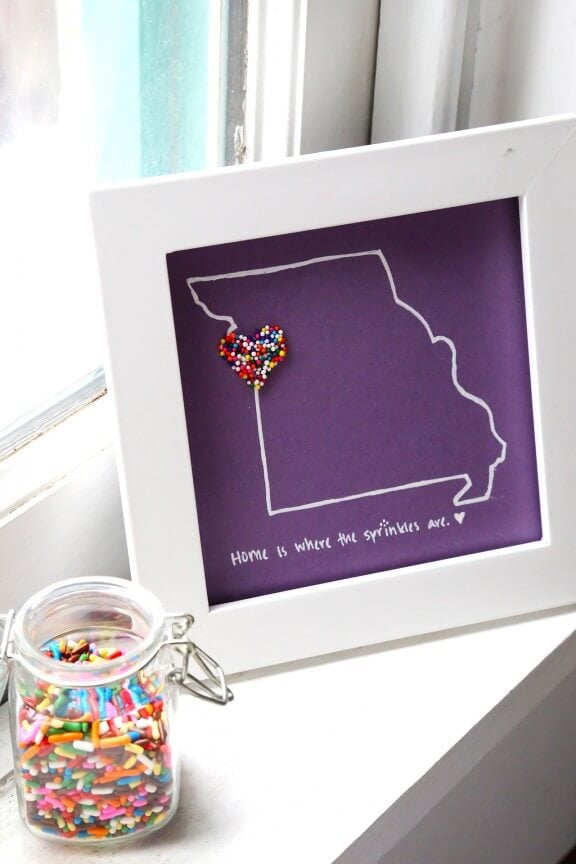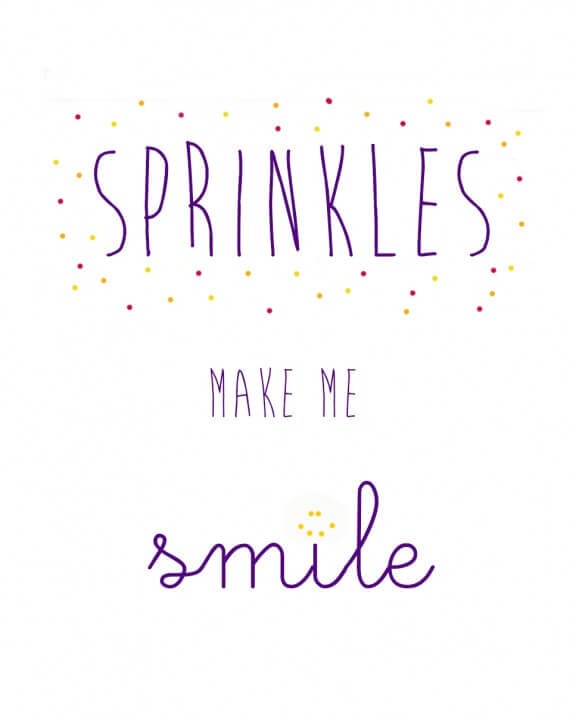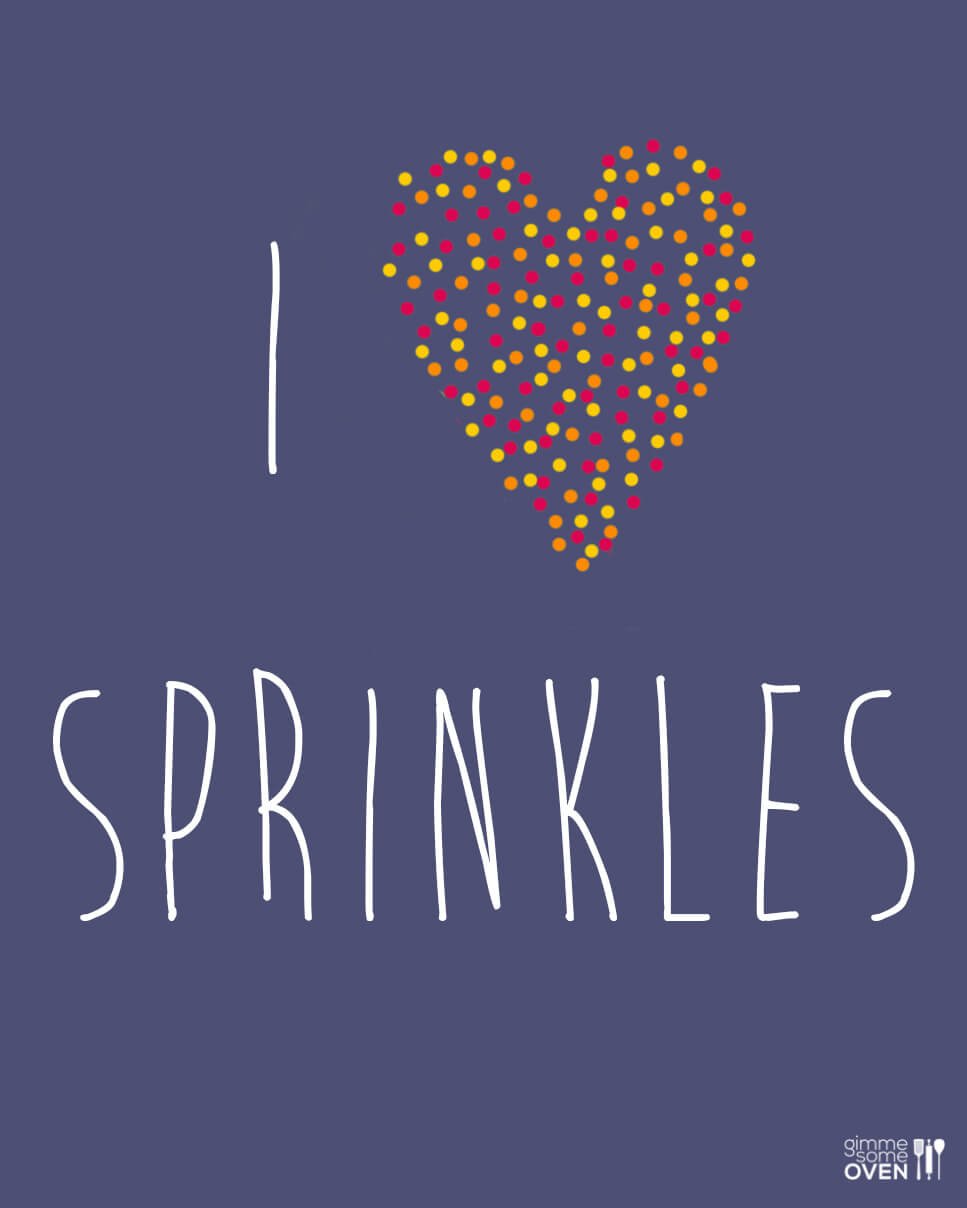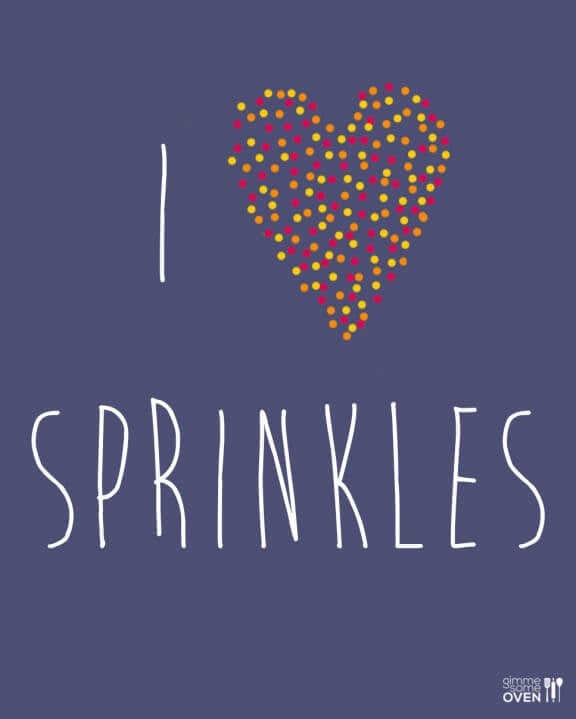 This page contains affiliate links.