Craftiness is Key: DIY Painted Keys
This post may contain affiliate links. Please read my disclosure policy.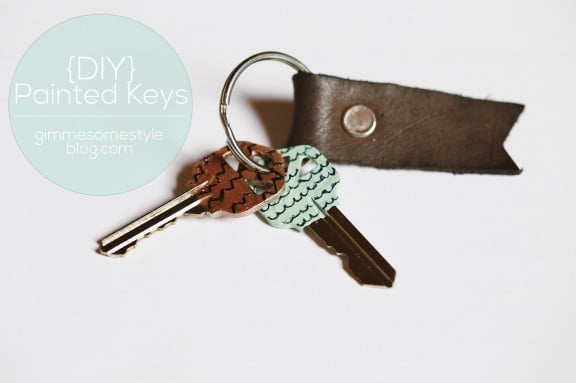 This post for DIY painted keys contains affiliate links.
I have trouble keeping track of a lot of things in my life. My husband can agree on that! Sometimes he will start to count how many times I have lost my phone before noon.
And sometimes it is more than three times…
And usually I find it in my back pocket. It's a problem.
When we moved we got the key to our new loft and it unfortunately looked e.x.a.c.t.l.y the same as  a key that I use on a daily basis. You can imagine the pain this caused me as an overly forgetful and often late personality. I knew I had to do something other than stumbling around with my key ring trying to decipher between the two keys every day… That's why I loved this little project! It's functional AND cute. If you suffer from daily key confusion this project is for you!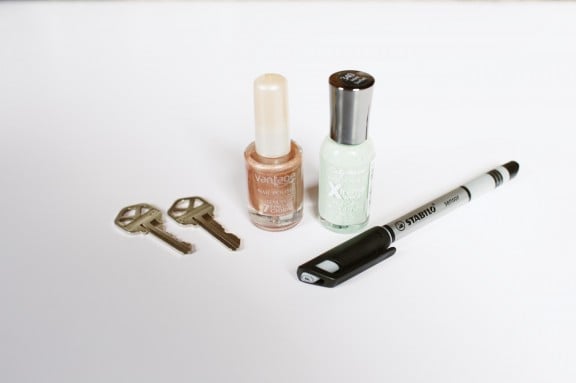 What you'll need:

What you'll do:
Pick out your favorite colors of nail polish and grab your keys!
Paint the keys! I gave mine about three coats on each side to make sure they were fully covered in paint (Make sure to let them dry COMPLETELY before turning them over–they will stick!)
Once they are all the way dry take your sharpie and draw whatever design your heart desires
Put them on your key ring and never be confused again!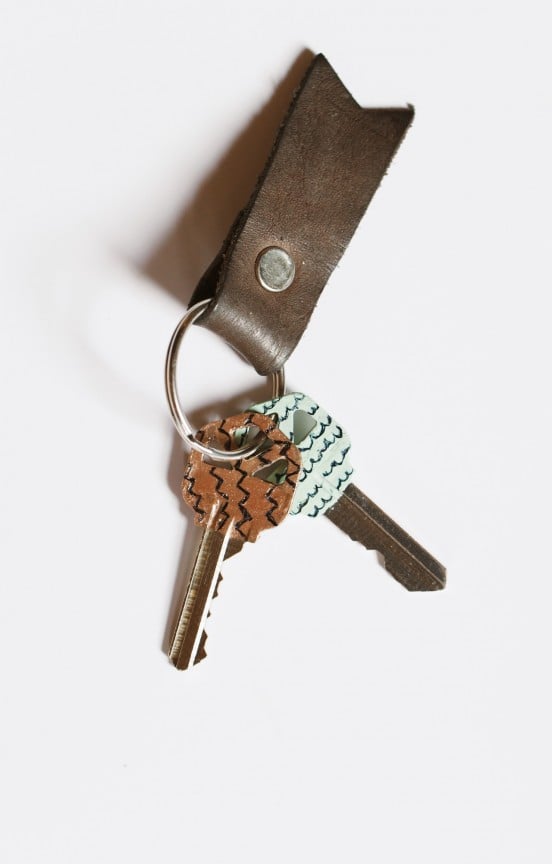 And for some fun here is a little quote for all you forgetful people out there like myself!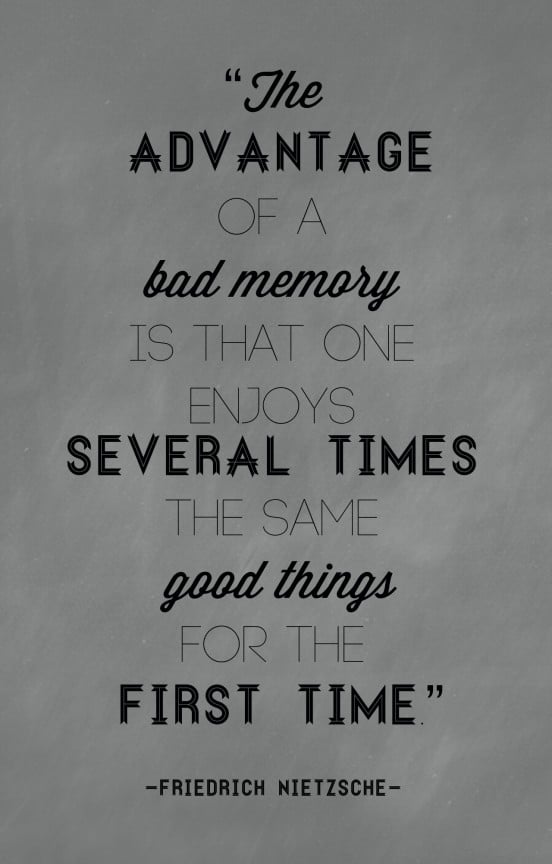 Has anyone else had major key confusion lately? Any other ideas for keep track of them? I'd love to hear!
Today is the LAST DAY to enter in the $50.00 ever+mi.crush giveaway! Don't miss out!