DIY Cupcake Gift Set
This post may contain affiliate links. Please read my disclosure policy.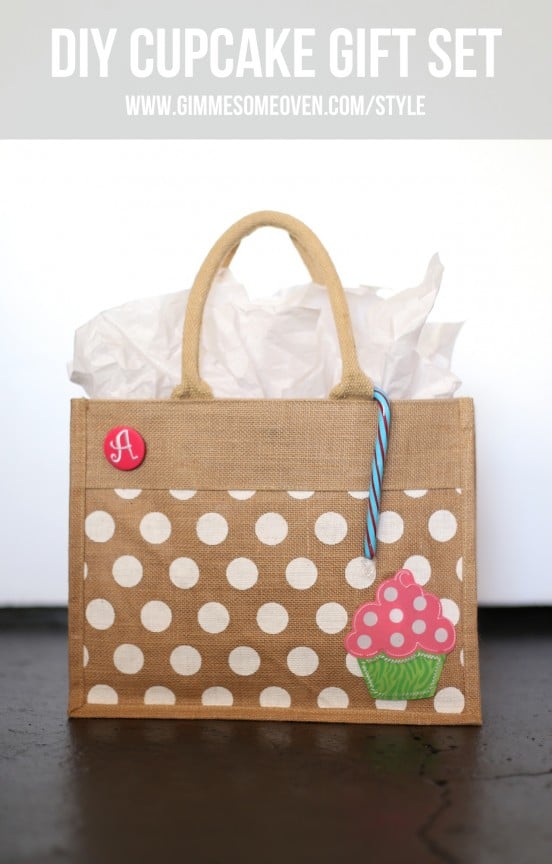 For those of you who are still rushing to grab those last minute gifts, here's a quick, easy and inexpensive option for a little girl. I nanny a four year old girl part time and she LOVES cupcakes. She thinks it is the greatest thing to be able to make her own cupcakes and then decorate them, so I decided to put together a "cupcake gift set" for her! The great thing is you could easily grab most of these items at your local grocery store if you are really in a pinch!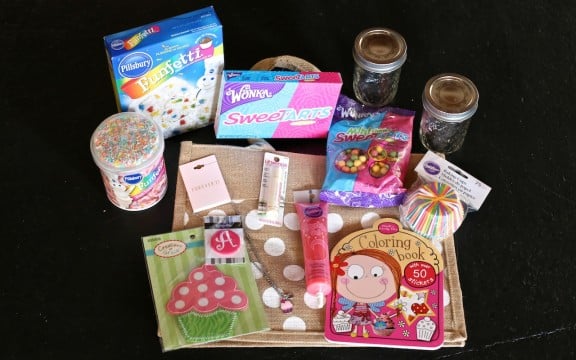 Here's what you'll need:
Cake Mix
Frosting
Candy for toppings
Sprinkles
Baking Cups
8oz Mason Jars
Burlap Bag (Hobby Lobby)
Cupcake iron-on and letter pin (Hobby Lobby)
Any other cupcake misc. (I chose a cupcake coloring book, cupcake necklace, and cake chapstick)
I chose to put my candy in mason jars, I thought she would enjoy being able to see all of her candy through the glass and also thought it would keep them fresh for multiple uses.
I then ironed on the cupcake decal and pinned the letter to the burlap bag–so simple, but really adds to it! (I thought she would enjoy having her own bag to play with too.)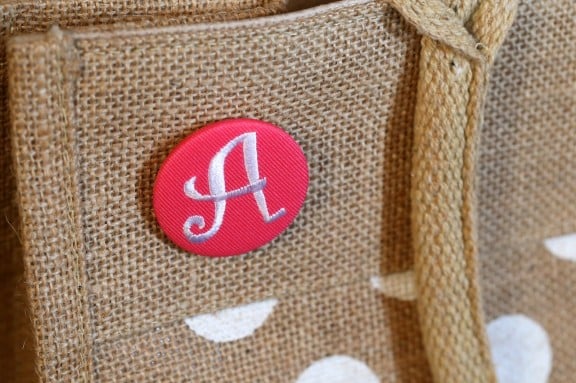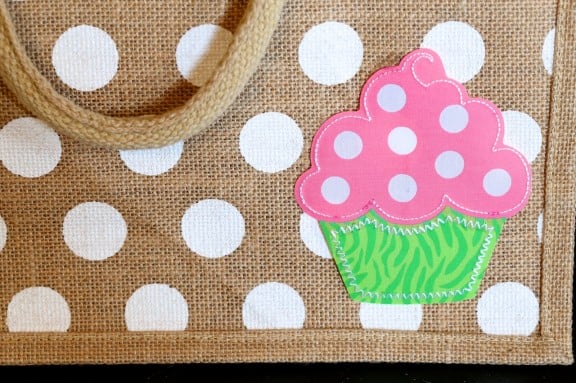 Hopefully she will love it. I'm definitely foreseeing some cupcake baking in my near future! :)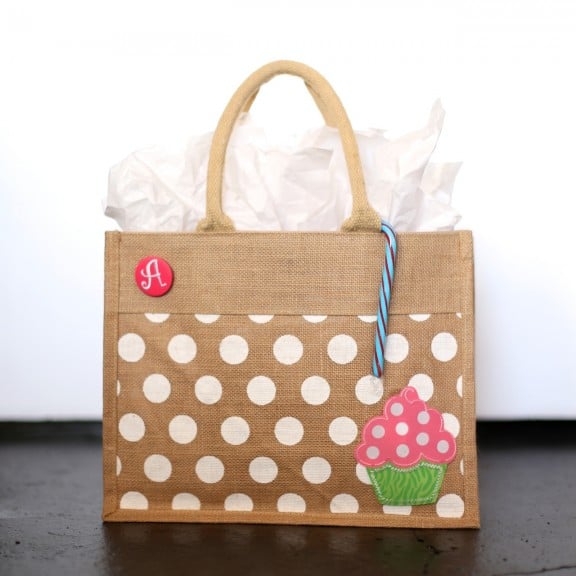 Anyone else have a little girl with a major sweet tooth? This should definitely please them!