DIY Dry Shampoo
This post may contain affiliate links. Please read my disclosure policy.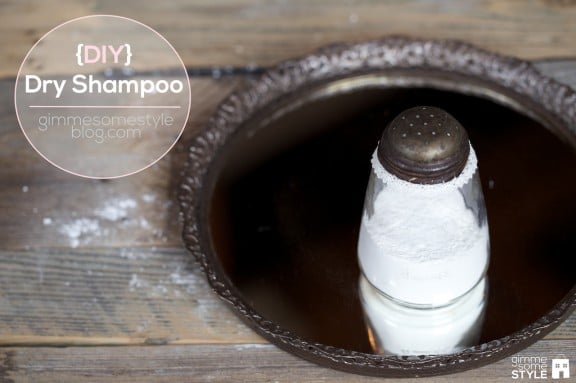 This post for DIY dry shampoo contains affiliate links. 
Ok guys, let's just lay it all out on the table… I don't wash my hair every day, in fact possibly not even every other day. It's good for your hair right? Or is that an excuse for those of us who are too lazy to dry and straighten their hair every day? Either way, I have found a solution for my negligence! I give you… homemade dry shampoo.
I have been meaning to buy the spray dry shampoo for months now, but every time I get to the store I can't muster up the courage to spend the 10+ dollars that it costs. I know that is a small price to pay for non-greasy hair, but I just haven't ever pulled the trigger. That's when I decided, why not make my own? I followed this simple recipe and have been in hair heaven ever since! It was so simple that I wondered why I had been fighting my day old greasy hair for so long! I have used this DIY dry shampoo for a few days now and have been really happy with the results.
So with that in mind I give you this simple recipe.

What you'll need for DIY dry shampoo:
1/2 cup baking soda
1/2 cup corn starch
Shaker bottle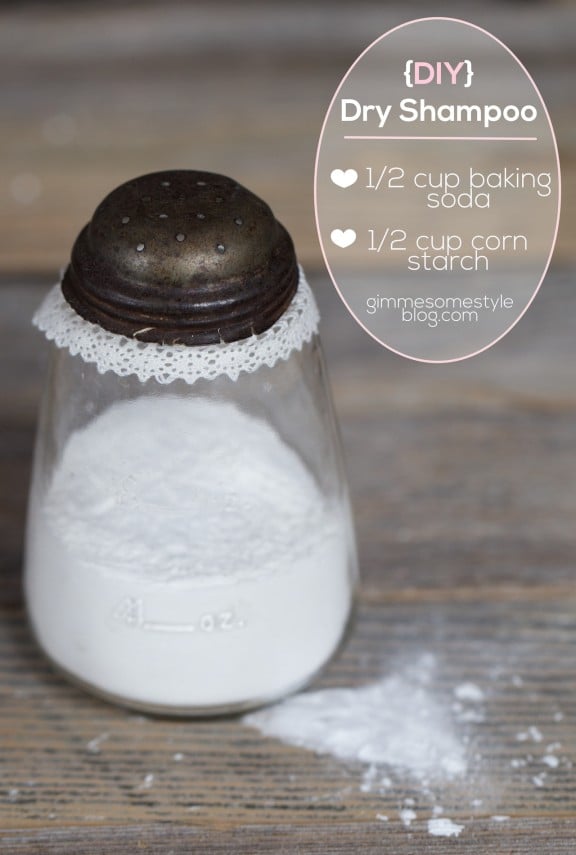 What you'll do for DIY dry shampoo:
Mix 1/2 cup of baking soda into a bowl along with 1/2 cup of corn starch
Once thoroughly mixed, transfer your new shampoo into a shaker bottle for easy use.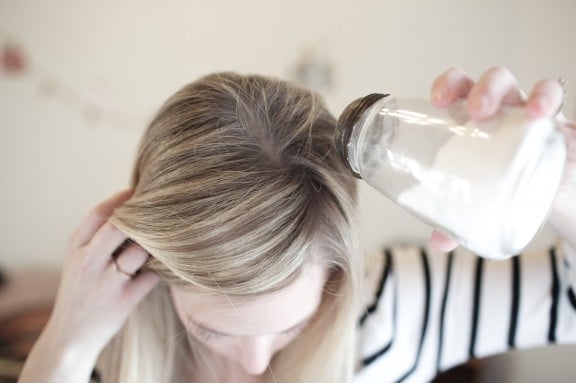 How to use your new shampoo:
Sprinkle about half a teaspoon of the baking soda/corn starch mix into your hands or directly on to your head and massage mixture into your roots. (You may want to flip your head over and get the roots at the base of your head as well!)
Let the mixture sit for a couple minutes as you finish getting ready for the day.
With a comb or your figures gently remove any excess powder and style as usual!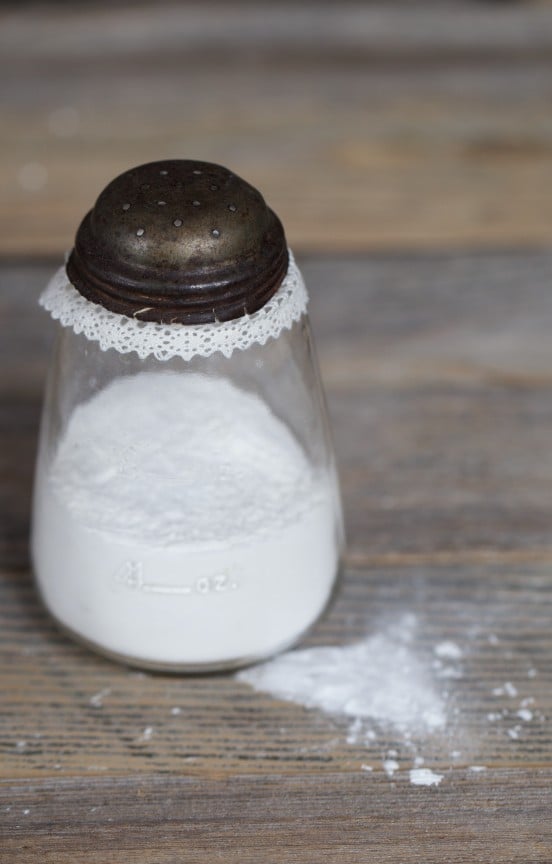 What do you do for those in-between wash days? Anyone have their own homemade dry shampoo recipe they love?