DIY Herb Planter
This post may contain affiliate links. Please read my disclosure policy.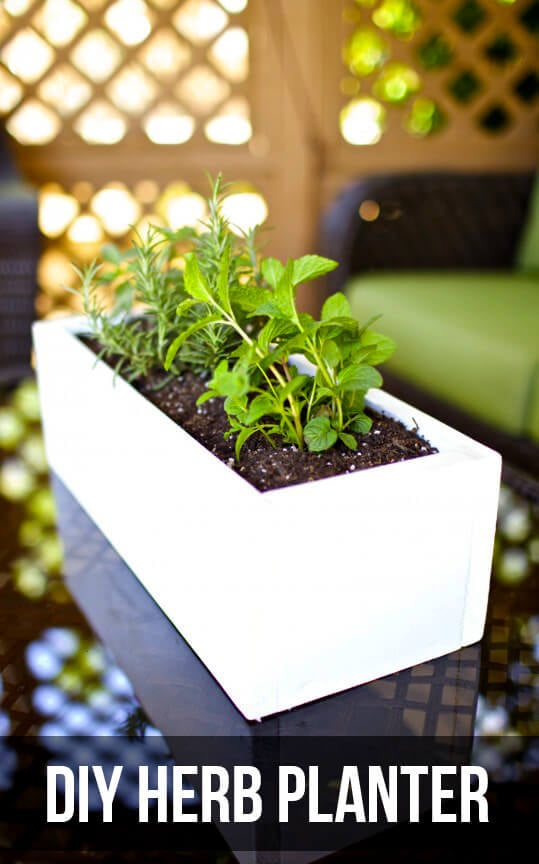 My mom and I were talking the other day and both shared how much we love having fresh herbs around to cook with. We also discussed that prices on said herbs can be so expensive! So later in the week, my husband and I decided that what better time to fulfill my mom's dream of having her very own backyard herb garden…or at least a small herb box!
This project was actually very simple, and could easily be done in an afternoon. So if you are still in need of the perfect Mother's Day gift, take a quick trip to your local hardware store and get crafting!
What you'll need:
1: 1in x 6in x 8ft piece of poplar wood
Hammer
Miter Saw
Valspar gloss white indoor/outdoor spray paint
16: 1.5in tack nails
Wood glue
Medium grit sanding block
Herbs of your choice (I chose mint, rosemary and thai basil)
Potting soil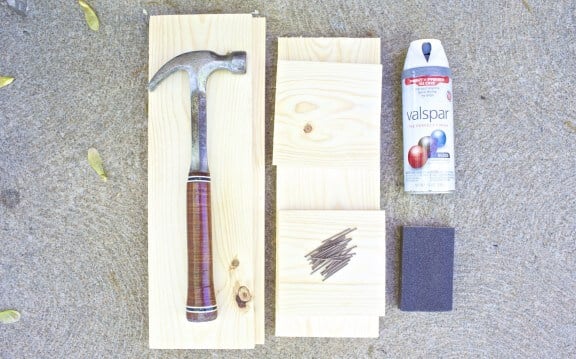 What you'll do:
Cut your wood into 5 pieces
-2:  17.5in
-1:  16in
-2:  5.5in
**(Home Depot will cut your board to these sizes for you if you do not have a saw handy!)
Using your wood glue, glue together one 17.5in board to the outside of the 5.5in board.
Once you have it square, use three nails to secure the boards.
Secure the other 5.5in board to the opposite end in the same manor.
Complete the walls of your box by adding the second 17.5in board to the two 5.5in boards.
The bottom of the box (the 16in piece of wood) should now fit into the bottom of your box frame.
Tack the bottom of the box into the frame with 2 nails per side.
Your box shape should be complete at this point.
**If you are worried about drainage issues in the planter, go ahead and drill a few evenly dispersed holes into the bottom of the planter. My husband left some small cracks along the bottom of the box to help with drainage as well.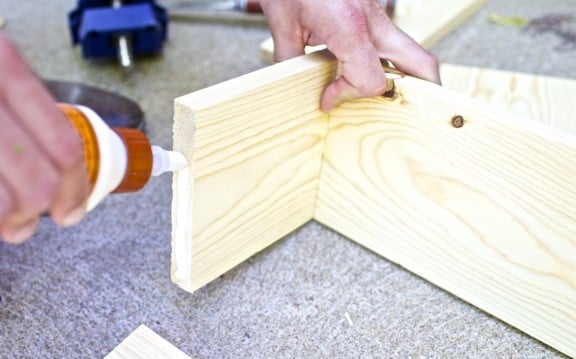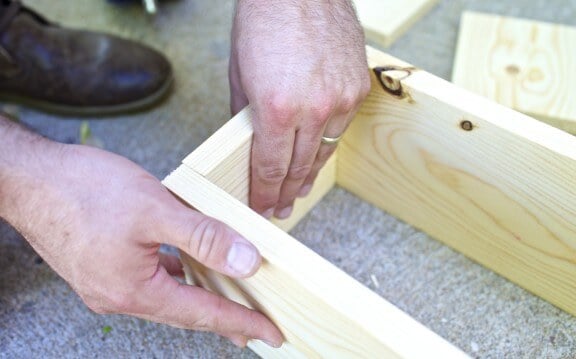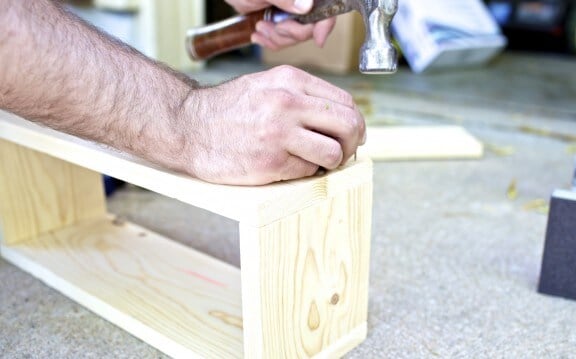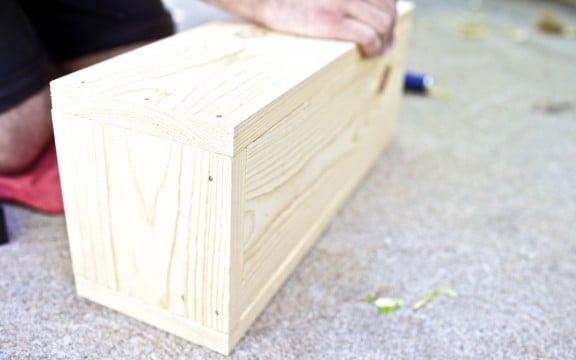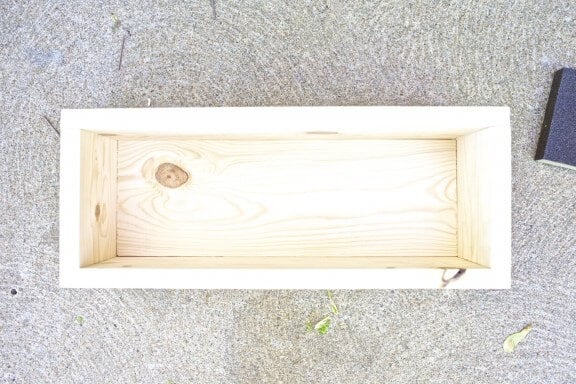 Sand down all edges and sides of the box until smooth.
Once smooth, using light and even coats spray paint your planter. (We chose white because it really contrasted well with the green plants, but any color would be great. If you would like, a stain would look very nice as well.)
Once your planter is dry go ahead and get planting!
Find a nice place for your planter that will get the right amount of sunlight for the herbs you have chosen.
Enjoy!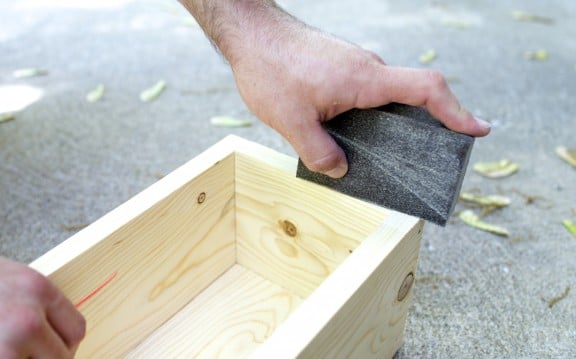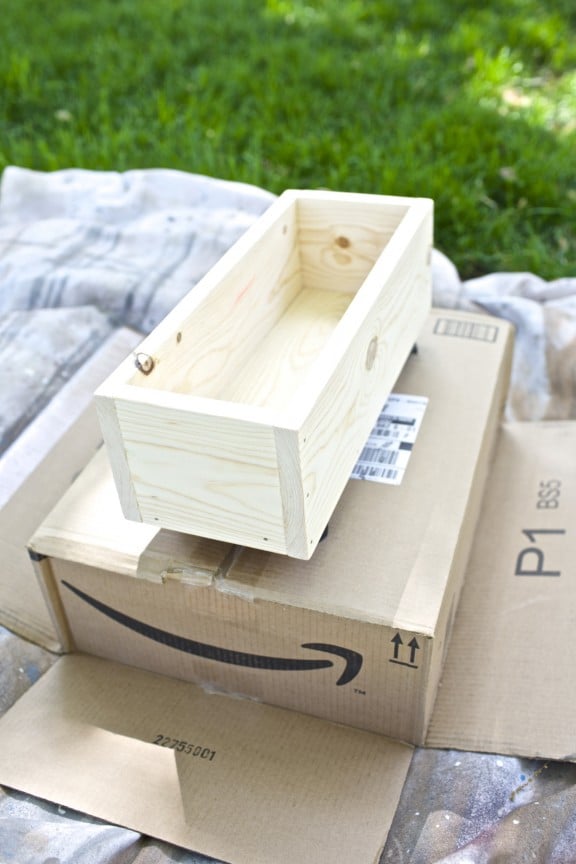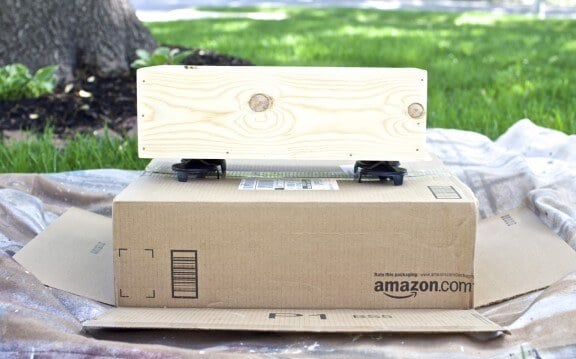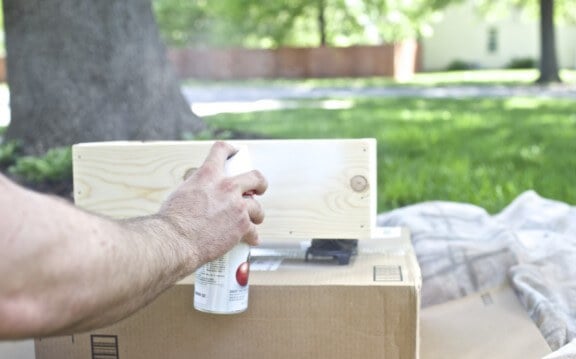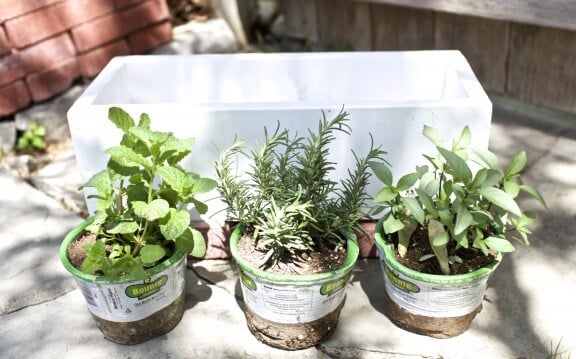 This planter was so much fun and my mom and I have already been dreaming up some fun recipes using these three herbs. I'm sensing some delicious rosemary breads in my future!