DIY No Slip Rug
This post may contain affiliate links. Please read my disclosure policy.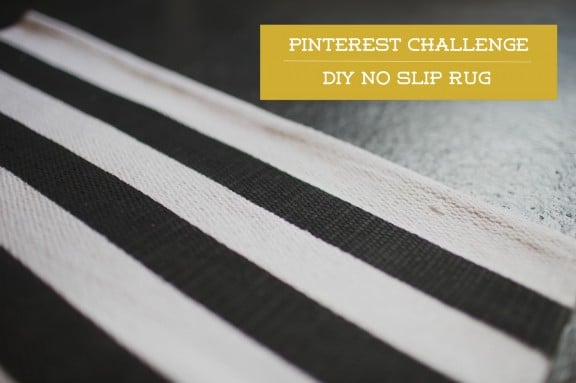 "Challenge accepted."  –How I met your mother anyone?
A couple of my favorite bloggers have been doing a seasonal "Pinterest Challenge"  for the past year or so. Basically their motto is "Stop pinning and start doing!" Great plan right?
I went to Target and ran across a great rug that was marked down to $7.00. I immediately knew that 1.) I should buy it. 2.) Tanner would hate it right from the start because it was so slick.
Luckily for him I already had a plan. I remembered seeing a pin about a DIY non-slip rug. I decided to give it a try myself. The original DIY used caulk, but I gave it a try with hot glue. So far it is working great! And Tanner approves!

What you'll need:
A rug 
Hot glue and glue gun
What you'll do:
Flip your rug over onto the back side. 
Make long even lines all the way down the rug until you have covered the entire rug.
Let the glue dry completely.
Flip your rug back over to the front side.
That's it! No more shifty, slippery rugs.
So simple right? Your dog could do it.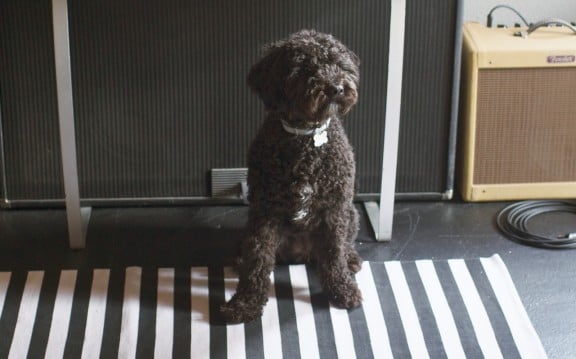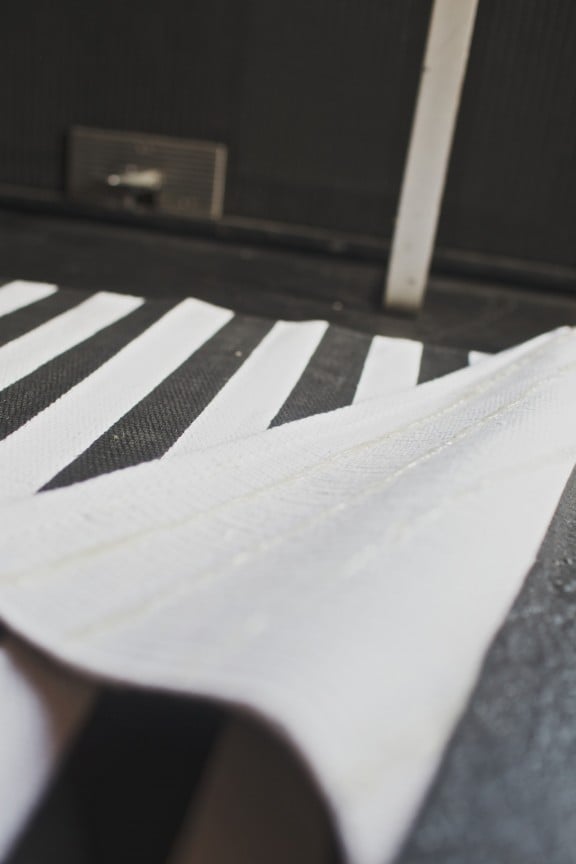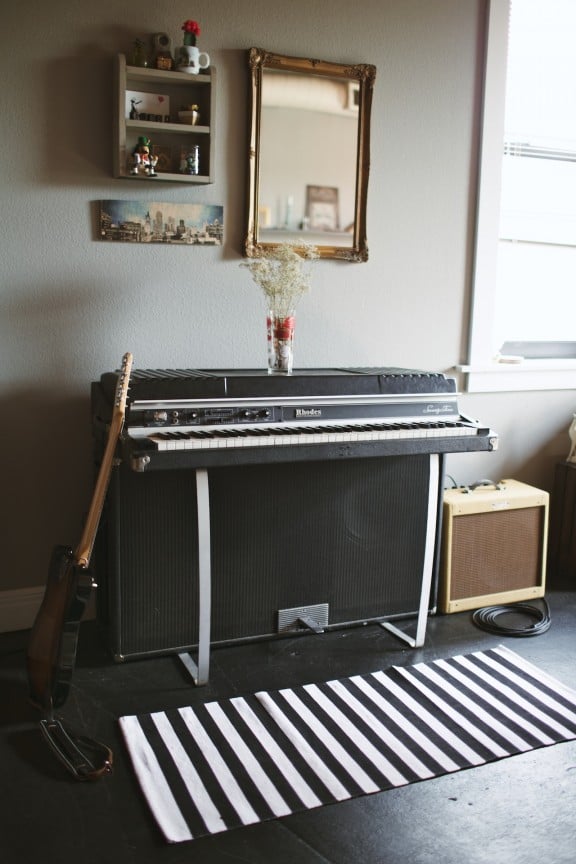 To see the other pinterest challenges and link up your own challenge click here!
This post contains affiliate links.