{diy nail art} put a bow on it
Hope you all had a great Christmas!  This year Christmas day was spent at my parent's house.  My extended family all came over along with my siblings and my sweet nephew.  Over the past few months my cousin has really started to get in to the nail art trend and so I asked her if she would want to bring some of her stuff over and do all of our nails.  We had a lot of fun and all ended up with some pretty cute nails!  I had been wanting to try this design for awhile now, and I think she "nailed" it. :)
Here's what you do:
Paint your nails with the base color of your choice. (I chose a soft pink, but the original tutorial chose a sweet mint green!)
Let the coats of the base color dry and then add your white accent color with a white nail polish (she used a fine tip brush with this one)
Once the white has dried, take a fine point brush or even a toothpick or nail tool dipped in black nail polish and carefully draw out your bow following the curve of the white.
Let the black polish dry and finish with a couple layers of clear top coat to ensure a longer lasting look!
That's it!
I know in theory that sounds pretty easy, but for me nails can be a challenge!  I love the look of the nail art though and am definitely going to push myself to be more creative!  So look out for more interesting and fun DIY nail art coming soon!  And hopefully it will be done by me! :)
Also, since Tuesday was Christmas day here are a few of the highlights from the day:
Below is my crazy little goldendoodle, Veda.  She needs a haircut bad!  She may end up having the same fate as Henry soon! :)
My nephew brings so much excitement everywhere he goes and Christmas was no exception!
He loved his new microphone and elmo slippers!
I got Tanner an iphone controlled helicopter for Christmas…he loved it.
The nail tech doing her thing:
Here is another design she did on my sister..so fun!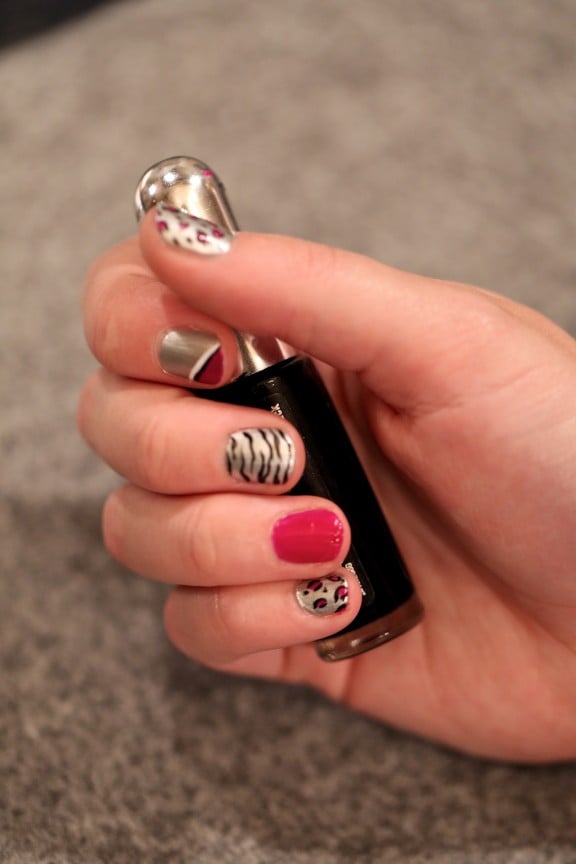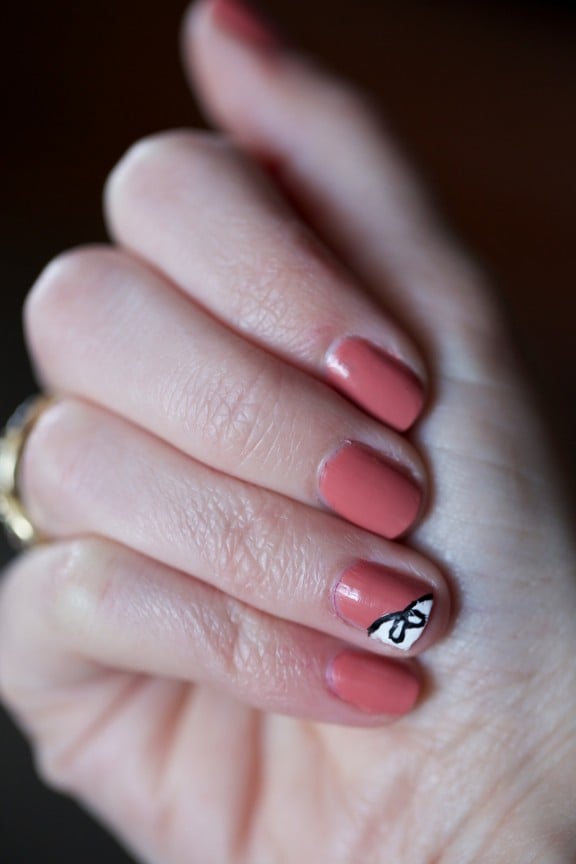 Anyone else experiment with nails over Christmas?