{diy} valentine's pom pom garland
It's Valentine's week!  My husband isn't a huge fan of me going all out in decorating for each holiday… (admittedly that may have been because our first Christmas together our house looked like the North Pole!) With that being said though he really loves (or at least tolorates!) my pom pom garland that I made this past weekend.  This garland is one of my favorite things in our house right now.  I'm tempted to leave it up all year! ;) (Just kidding Tanner!)
The great thing about this garland is that it is so easy to make and costs almost nothing!  I think it could be a great decoration for any occasion.

Here's what you'll need: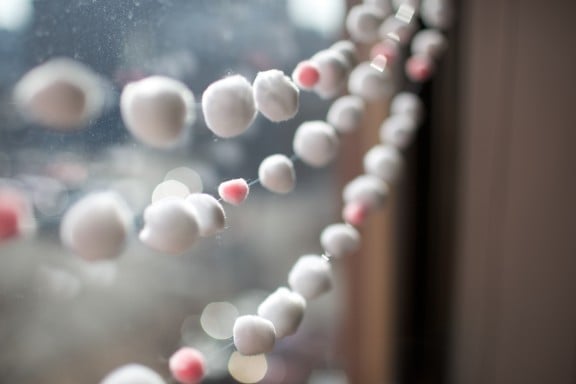 What you'll do:
Thread your needle
Gently thread your pom pom's one by one onto the cord
Space them out to desired look and length
Hang your garland up!
(*I chose to loop my garland back and forth to give it a layered look in the window.  It also would be so simple and sweet to just do one strand of the garland on a fireplace or above a bed!)  The possibilities are endless!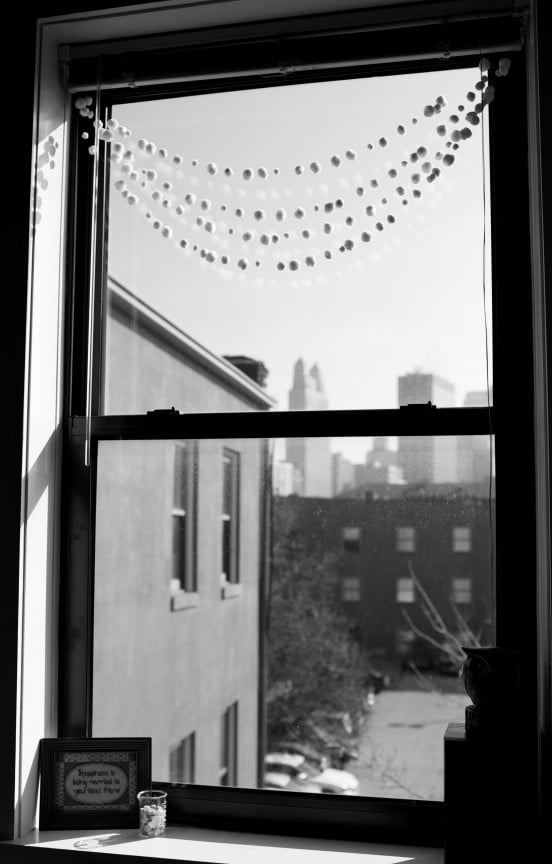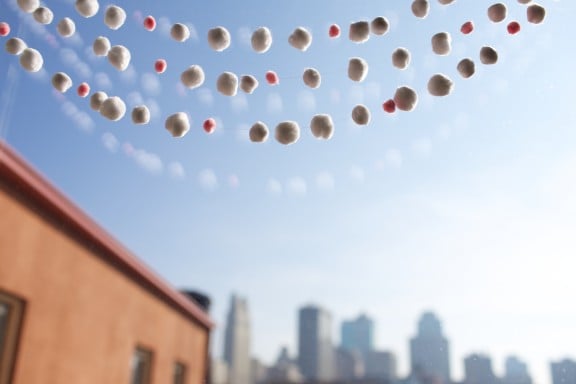 I love seeing these every day as I look out the window.  They make everything so cheery!
Veda agrees!
This post contains affiliate links.