Easter Nest Napkin Rings
This post may contain affiliate links. Please read my disclosure policy.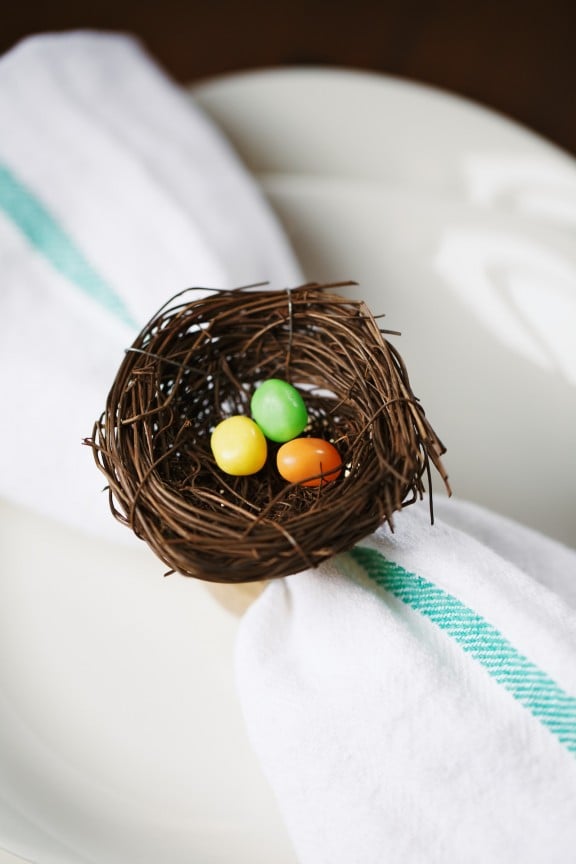 Easter is just around the corner! Can you believe it? Maybe it is the fact that there is about 6 inches of snow on the ground, but Easter has just snuck right up on me. Luckily, this is a simple and adorable table decor that can be done in minutes! And who can say no to jellybeans?
What you'll need:
Napkin ring holder
Miniature nest
Jellybeans
Cloth napkin
What you'll do:
Choose your napkin rings that you would like to use. I chose simple gold rings so that they did not take away from the nests that I was connecting to them.
Take your nest (I got mine in a set of two for 1.99) and wrap the wire around the napkin ring. The wire was already attached to my nests, but if yours is not a simple craft wire will work great.
Center your nests onto your napkin ring and wrap around your cloth napkin.
Put your jellybeans into the nest and enjoy!
This project really couldn't be any easier and really pops on a table!