Fourth of July Fireworks Centerpiece
This post may contain affiliate links. Please read my disclosure policy.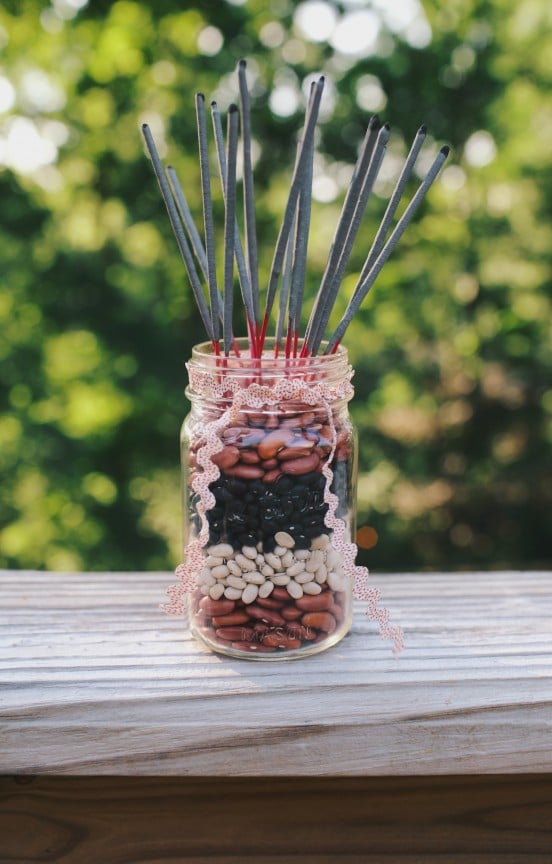 This post for Fourth of July Fireworks Centerpiece contains affiliate links.
Ever since I was a little girl I have always had a fascination with sparklers…and fireworks in general! I remember stopping on the side of the road at a fireworks stand and each of us kids getting to pick out something for ourselves. My sister and I always opted for the sparklers, while my dad and brother searched for the big guns… and my mom played safety control making sure we weren't blowing away our life savings or endangering our lives. There is something magical about a sparkler. They have a way of immediately transferring you back to your childhood. The scents of smoke and summer draw me back to being 5 years old on my front porch writing my name in the flames. S U M M E R.  There just isn't a better season in my book.
Tanner and I spent the weekend attending almost constant BBQ's…and there are no complaints about that by me! We spent Friday evening with our neighbors enjoying the joint grill outside our building, and then Sunday night shared an evening with some close friends. I decided with all of this celebrating it was time to pull out the sparklers! So just like my childhood, Tanner and I stopped off at a roadside fireworks stand, and I in my usual style came away with sparklers…and Mom–I feel you, because now I am the one playing safety control! I wanted to bring the sparklers over to our friend's house, and decided to make a simple, yet festive Fourth of July Fireworks Centerpiece. Because mixing decor with fireworks is always a hit!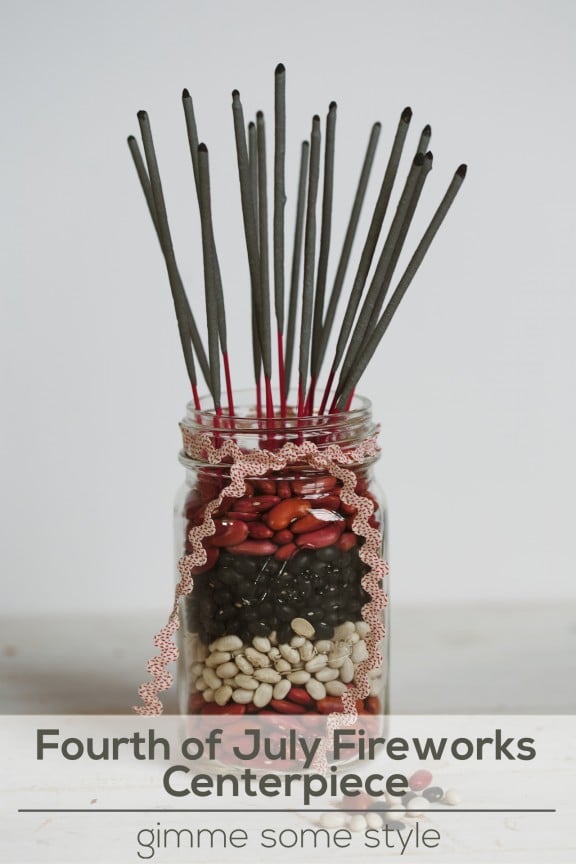 What you'll need for your Fourth of July Fireworks Centerpiece: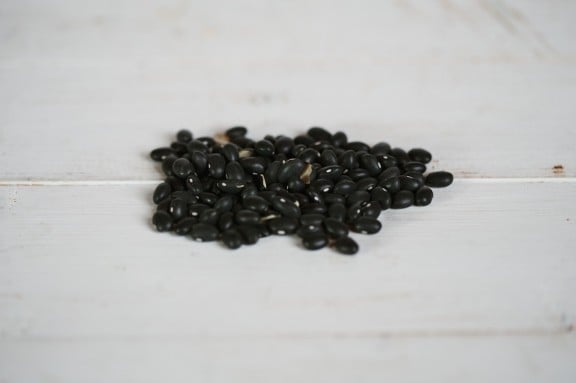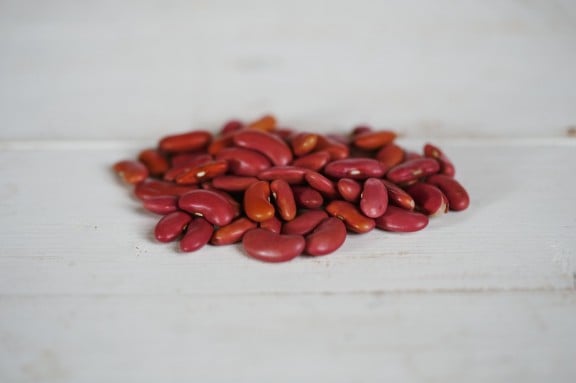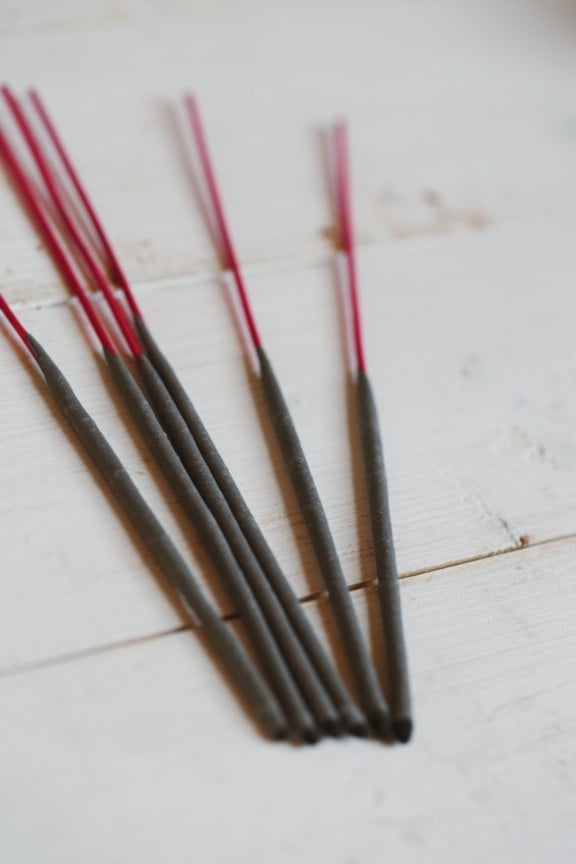 What you'll do for your Fourth of July Fireworks Centerpiece: 
Grab your mason jar (I used a standard size, but it could be fun to use a large jar or even a fun vase!) 
Fill the jar with each color of beans–I just made a striped pattern of red, white and blue. Or blackish–since I used black beans:)
Stick your sparklers directly into the beans and wrap a ribbon around the jar. That's it!
I love this centerpiece because it requires very little prep time and is something that can be enjoyed throughout your entire fourth of July celebration.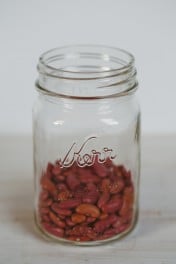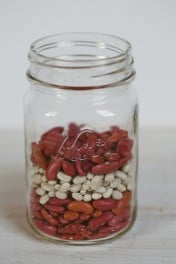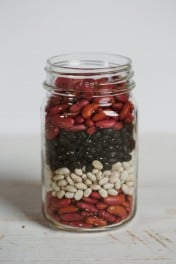 My favorite part of our gathering last night was sharing "the first sparkler experience" with our friend's kids. I loved seeing the wonder that came with these silly little gray sticks and then the pure joy when they were lit for the first time. Oh to be a kid again… ;)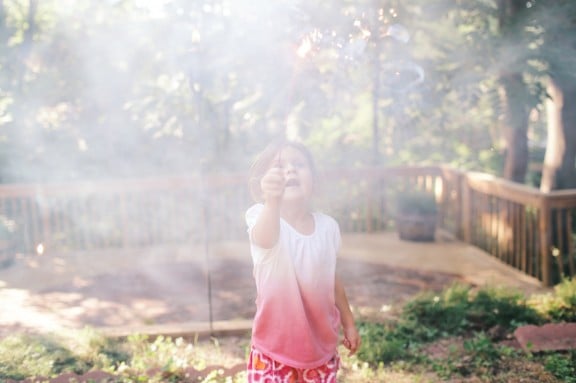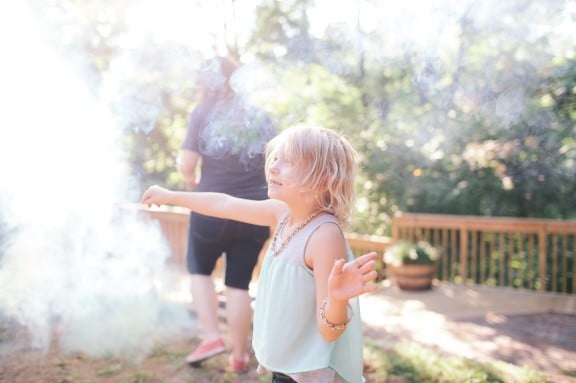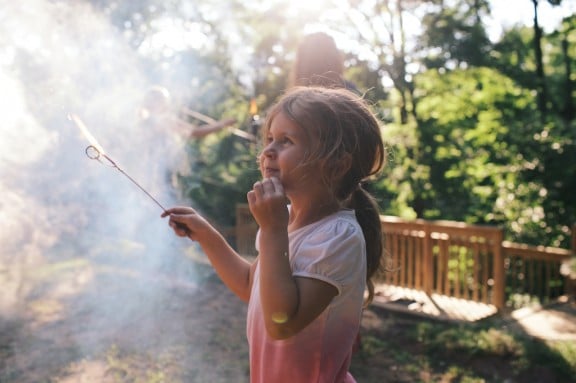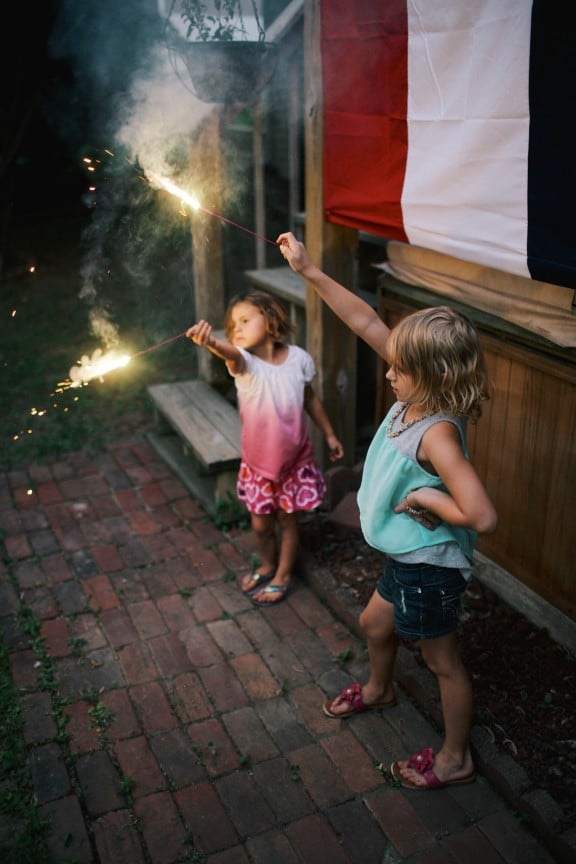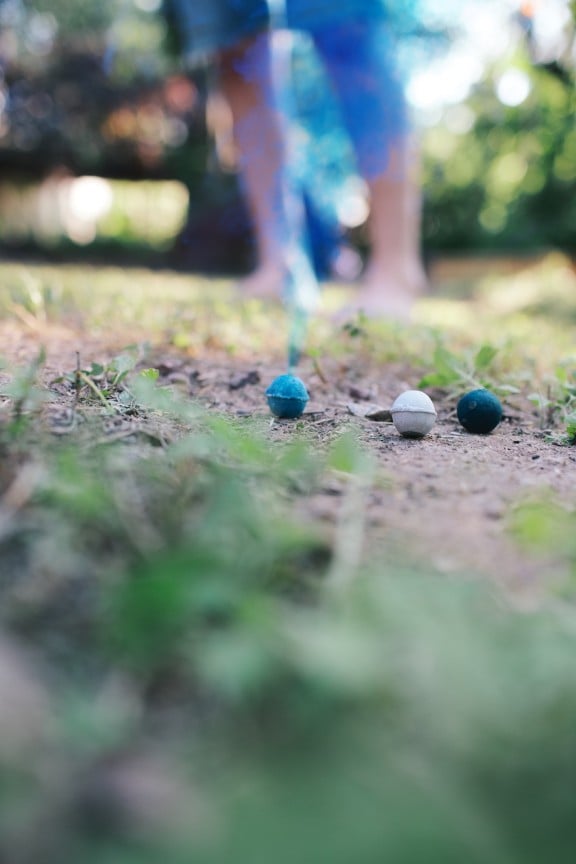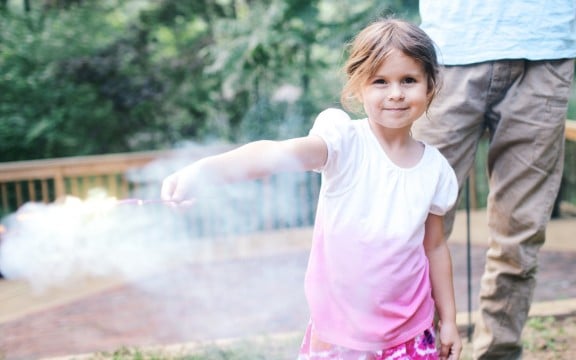 Ok, maybe we love them too…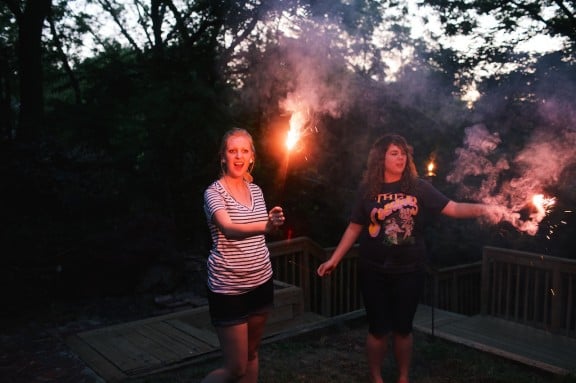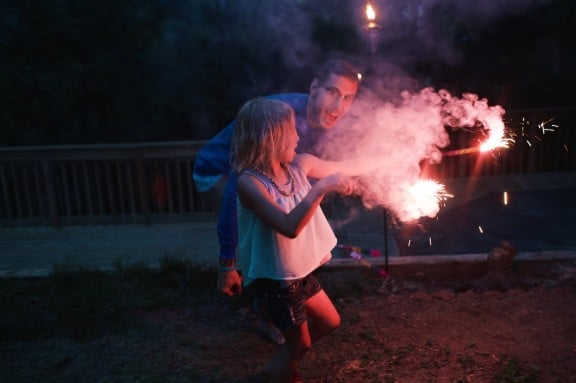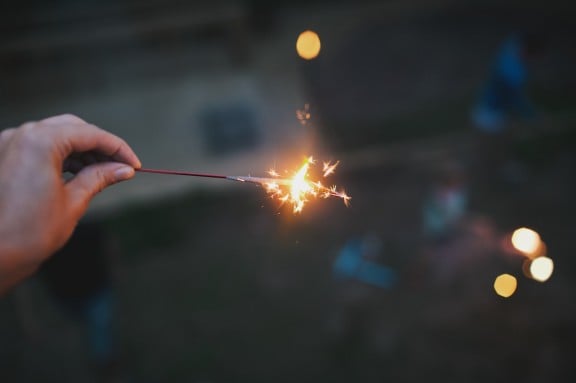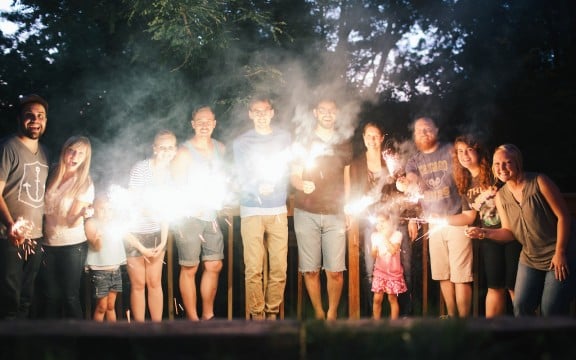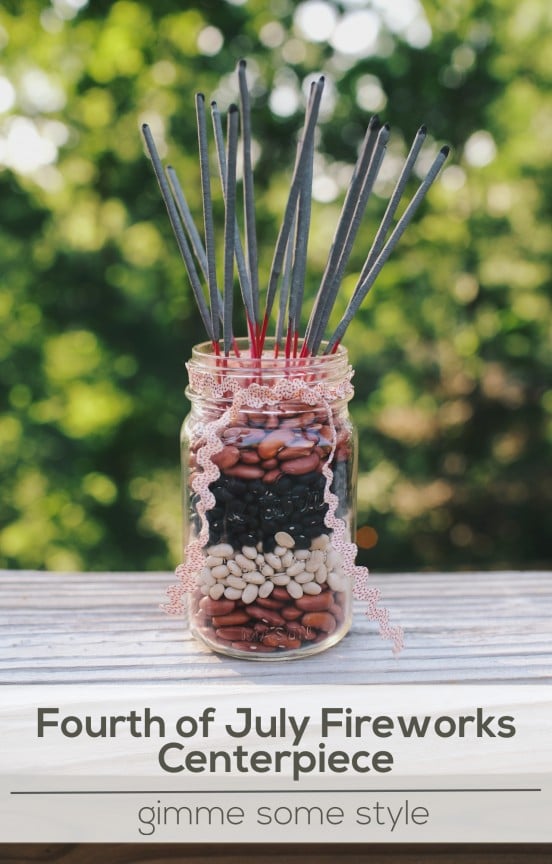 And if your husband is a pyro like mine, he may decide to light your entire centerpiece on fire…(not recommended)  Though it did look pretty cool, I will admit :)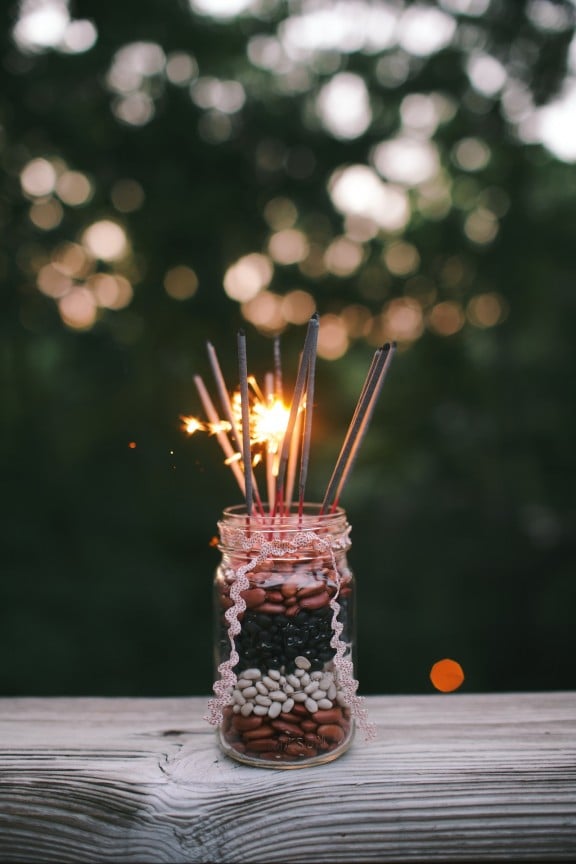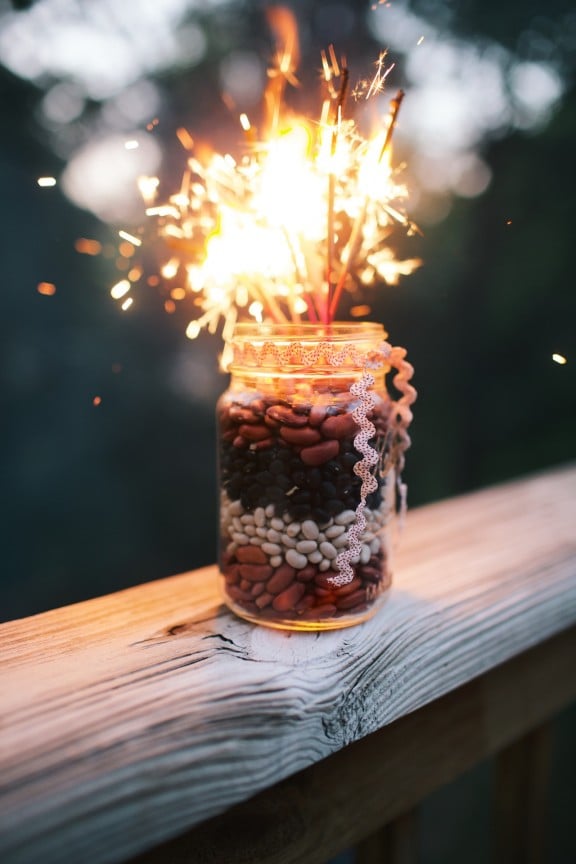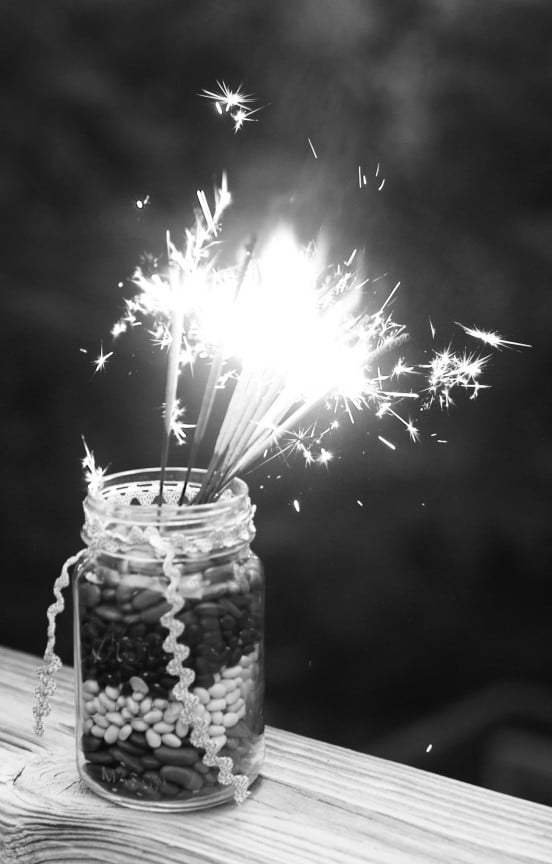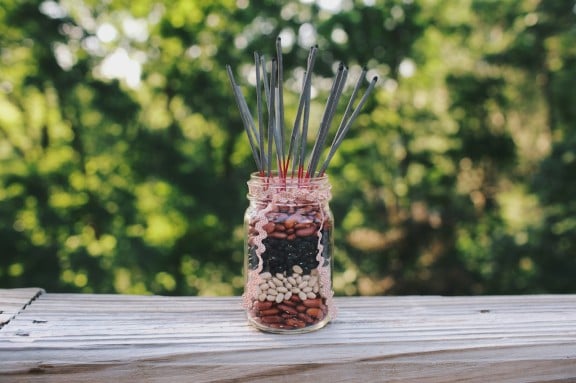 Does everyone love sparklers or is it just me?