how to organize your scarves
This post may contain affiliate links. Please read my disclosure policy.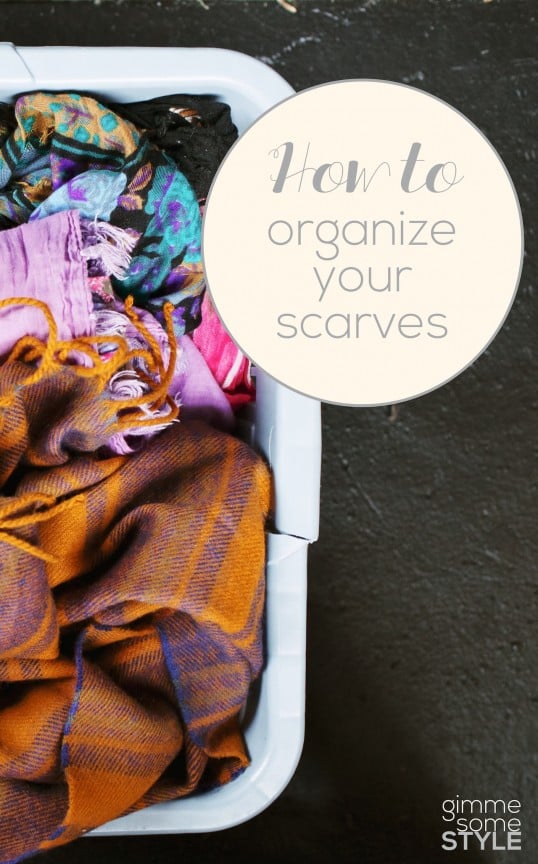 Snowmaggedon is at it again! Last night and today we are getting round two of this crazy winter storm. I think this is payment for all of the people that have been wondering where all our snow has been this winter!
With all this cabin fever happening here in Kansas City, it's giving me time to get some tasks done that I have been wanting to do for awhile! (As if traveling to Texas, working, and renovating a kitchen isn't keeping me busy enough!) ;)
One of my tasks on my list was to get my laundry basket full of scarves out of the bottom of my closet. Here is a simple way to save some space in your closet! 

What you'll need:
Shower curtain rings
Hanger
Scarves
What you'll do:
I found a set of shower curtain rings for less than four dollars at target–I chose them because they were cheap a great size. Just make sure the rings you choose are wide enough to pull a scarf through! Attach your rings onto the hanger and hang your scarves up.. easy easy right?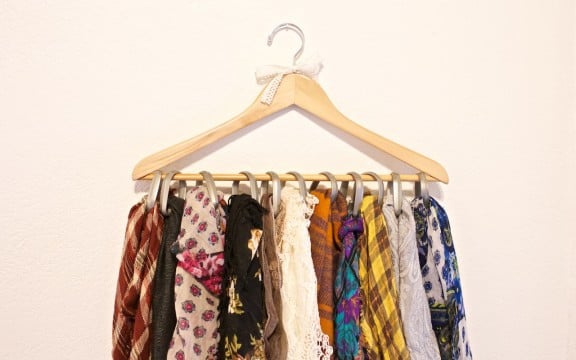 With all that space saved you owe yourself a few new scarves to celebrate! ;)
Have you entered to win the ever+mi.crush $50 giveaway yet?