jo totes giveaway!
This post may contain affiliate links. Please read my disclosure policy.
Jo Totes is a company that makes a way for women to safely carry their camera body and lenses, and even their own personal belongings anywhere they want to go–and they do it in style! Their bags are so cute and make you want to carry them with you everywhere you go. They come in a variety of styles and colors that will fit anyone's fashion and camera bag needs!
I was first introduced to Jo Totes a few years ago and absolutely love their bags. They have so much space and even have adjustable inserts that you can move to accommodate your personal camera/purse needs. They are so cute and practical all at the same time.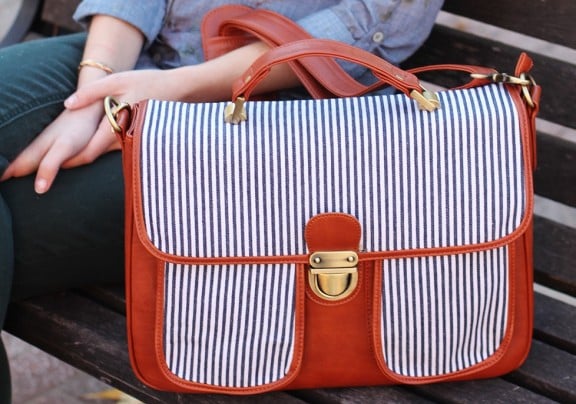 Jo Totes was so kind to send me a bag to review. I chose the Georgia Nautical and it was love at first sight! It has so many pockets and can fit everything I need it to. I love the adjustable dividers and that it can carry my personal belongings along with my camera and attachments.
And here's the best news:
 Jo Totes is giving away a bag of the winner's choice!
So read below for details on how to enter this fabulous giveaway, and be sure to check back often this month for even more great "stylish" holiday giveaways to come on Gimme Some Style!
How To Enter The Jo Totes Bag Giveaway
What Is Included In The Giveaway:
One winner will receive one Jo Totes bag of his/her choice.
In Case You Missed It:
To enter the giveaway, follow the instructions in the Rafflcopter widget above just below the pagebreak.
This is a great month for giveaways with the Gimme Some blogs! Maybe you can win all your Christmas gifts this year? ;)
Disclaimer: This giveaway has been sponsored by Jo Totes. I was sent a product to review, but was in no way compensated to host this giveaway, and all opinions are my own as always.