kiss me, i'm irish
This post may contain affiliate links. Please read my disclosure policy.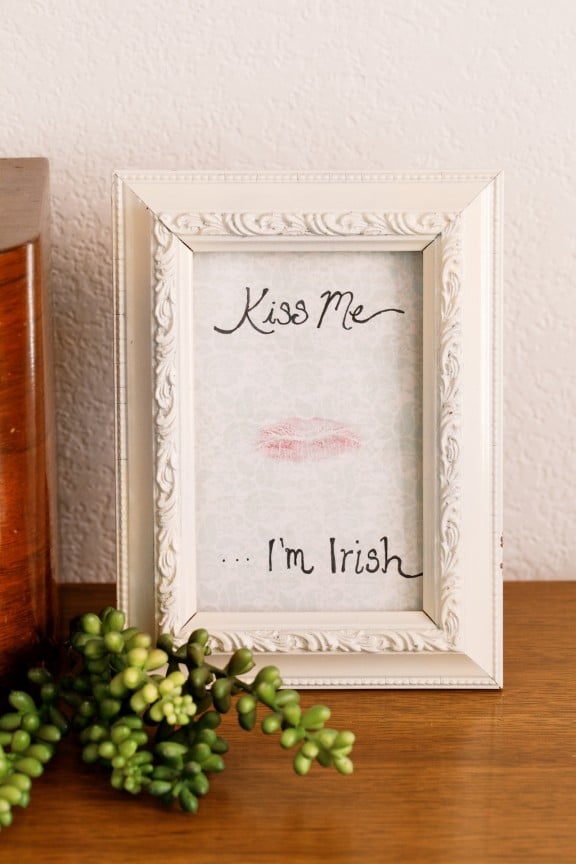 Happy friday everyone! I am never a huge decorator for St. Patricks day… I just never seem to find a lot of decor that fits my style for this holiday, but this year I thought it would be fun to decorate with a few homemade projects! This one was so easy and literally took me 5 minutes and cost me zero dollars…you just can't go wrong with a craft like that!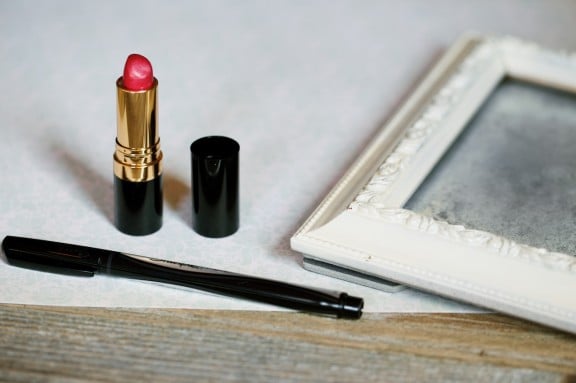 What you need:
scrapbook paper (I chose a simple green patterned for St. Patrick's Day of course!)
Thin Sharpie
Lipstick (color of your choice–I used Revlon Wine With Everything)
4×6 Frame
scissors
What you'll do:
Cut your scrapbook paper into a 4×6 rectangle to fit inside your frame 
Choose what style of font you want to use and draw the words out with your sharpie
Put your lipstick on and "kiss" the paper
Frame it!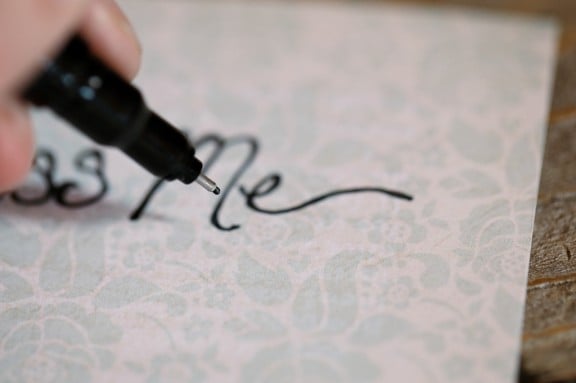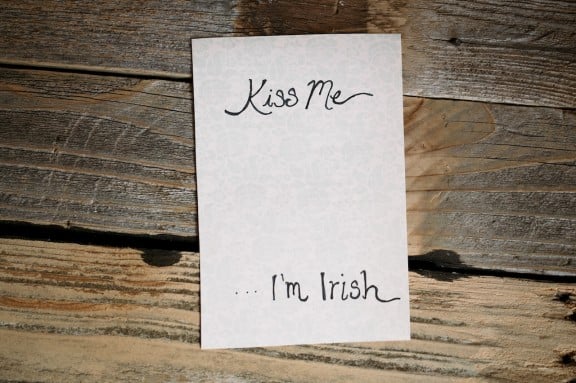 (my awkward attempt at photographing me "kissing" the paper–and now realizing that the paper was upside down..oops!)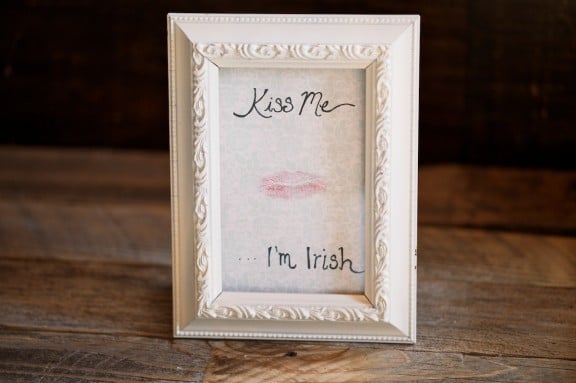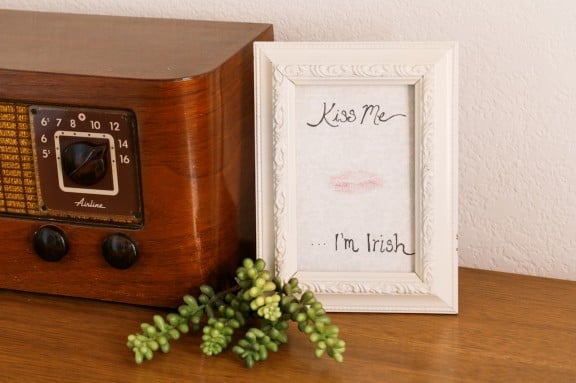 I really like the way this turned out..it is simple, quick and just festive enough to brighten up a room, but isn't the classic bright green shamrock that I usually stray away from. This could also be pretty cute as a greeting card for someone special! :)
And since it is friday I am going to do a quick friday favorites–because I recently caved and got into the afterglow app on my iphone. And because this week I have some pretty great finds that I have been dying to share! Maybe this week I should call it friday finds?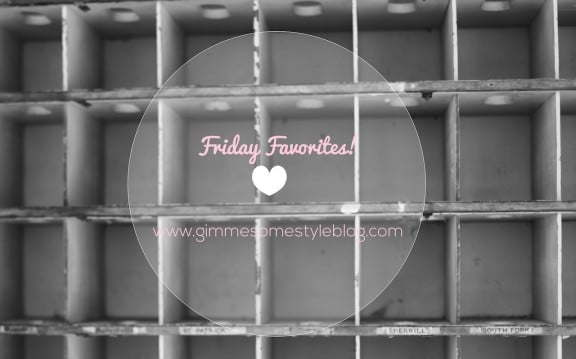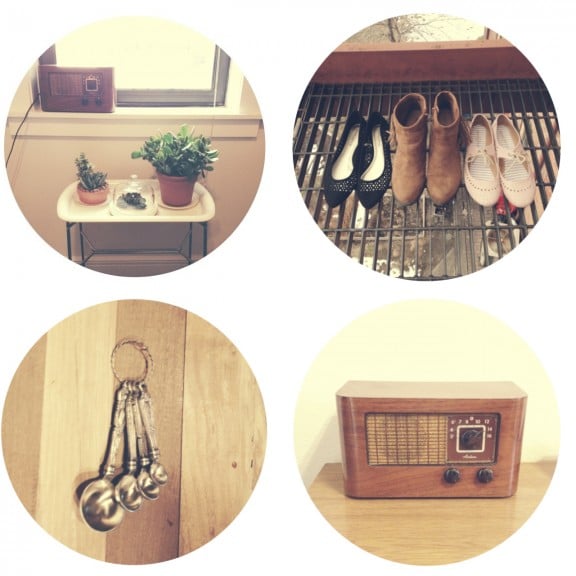 1.) My new ikea plant stand (I snuck this guy into my bag while Tanner was getting the rest of our loot…he never saw it coming!) 2.) These three pairs of shoes! Target was having a major clearance and I got all three pairs for $30.00! I love the pink ones! 3.) I have been eyeing these adorable measuring spoons for months now from World Market–at $12.99 they were a little pricey, but totally worth it in the cute department. And they are solid! They will definitely be a staple in my kitchen for years to come! 4.) I bought this Airline radio at an estate sale this past week. I spotted it from across the room and fell in love…then when I found out that it works and was only $16.00 I knew it was meant to be!
Anyone else finding new ways to decorate for St. Patricks day?