Kitchen Renovation Part Three-New Cabinets!
This post may contain affiliate links. Please read my disclosure policy.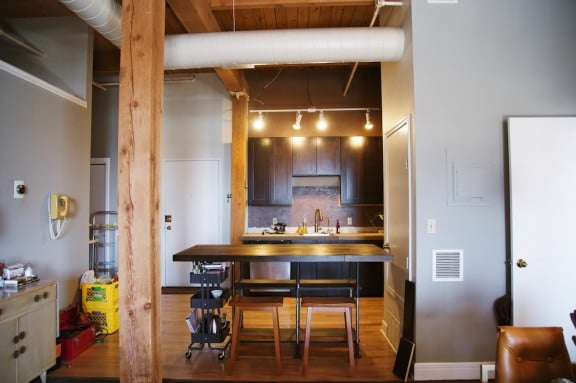 I know, I know…I'm dragging this reno on for years…ok not years, but weeks for sure! The thing is, Tanner and I get one day off a week together and it happens to be a Tuesday. For whatever reason, having a Tuesday off feels like a vacation day. It's great because noone else has Tuesdays off so we never have any obligations or events on our schedule. It's a whole day to spend together doing whatever we want.The negative side to that is that we never get ANYTHING done on Tuesdays. We sleep in, we go to our favorite coffee shop, we watch movies…you get the idea. So needless to say, the kitchen isn't finished yet. BUT it is SO CLOSE. And we love it! For today though, here are the cabinets!
So here is where we left off, messy, messy and empty!
During:
After!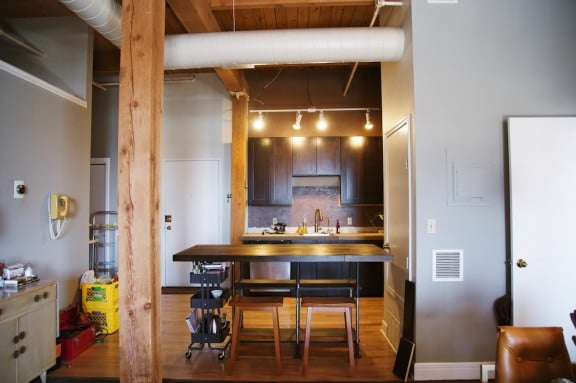 I'm sure you noticed the new bar and countertops–Tanner hand laid the wood on the bar and counter and I am in LOVE. Oh, and he made the bar too. What a stud:)
This kitchen is becoming my favorite place in the house. I can't wait to get it finished and make new memories in it! Stay tuned for more updates coming soon. Next up tile and paint!
Check out part one and part two for more renovation adventures!