Mujus Jewelry Giveaway
This post may contain affiliate links. Please read my disclosure policy.

Hi friends! I'm happy to announce that we have a lovely new giveaway for you today from the talented Peruvian artisans of Mujus.
Have you heard of this beautiful line yet?
I was introduced to Mujus a few months ago and completely fell in love with the line — partly because I loved the style of their colorful, organic and beautiful jewelry. (Also notably made from high-quality, organic and sustainable raw materials.)  But what made the jewelry even more beautiful to me was learning about the story behind it all.
In short, Mujus is a collaborative partnership between a designer in NYC and talented artisans in Peru. Together, they focus on creating beautiful designs that are organic and made with sustainable raw materials. And then in return, they give back to their respective communities. In Peru, they focus on paying fair wages, providing health insurance to artisans, and facilitating social change for impoverished communities around Lima. In the United States, Mujus collaborates with the ALS organization. And through it all, they help women everywhere feel a little more beautiful in the process.
So we are excited to be partnering with Mujus today to host a giveaway for a lucky winner to win a necklace and earrings set. Click below to read more and enter for a chance to win!
When I first visited the Mujus website, I have to admit that I went straight to the necklaces. They are my accessory of choice, and Mujus has an incredible selection to choose from!
I've long been a fan of the artist Frida Kahlo, so of course was immediately drawn to the Frida Necklace.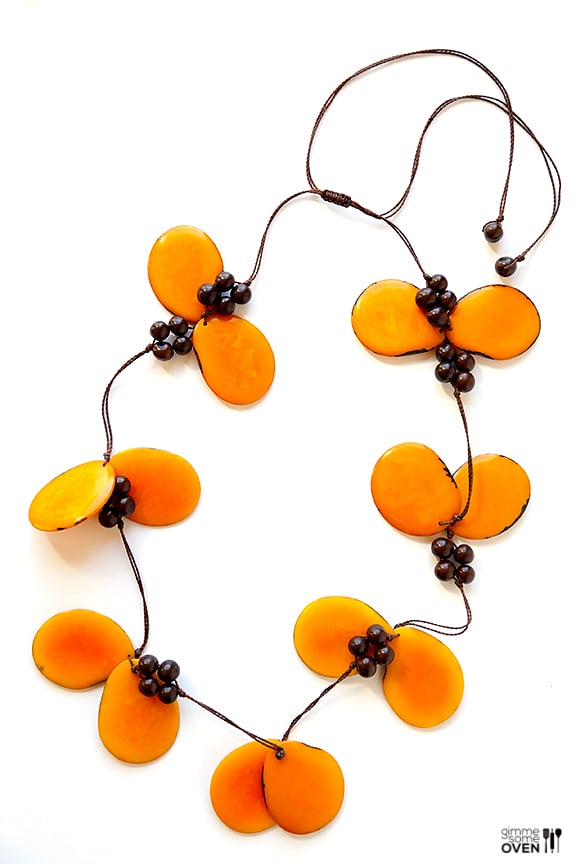 Like many of the pieces with Mujus, it comes in a variety of different colors, but I went with the "solar" yellow tones that reminded me of Frida. And I adore it! It's a definite conversation starter whenever I wear it out. Everyone seems to love the design, and I love the chance to share the story behind it as well.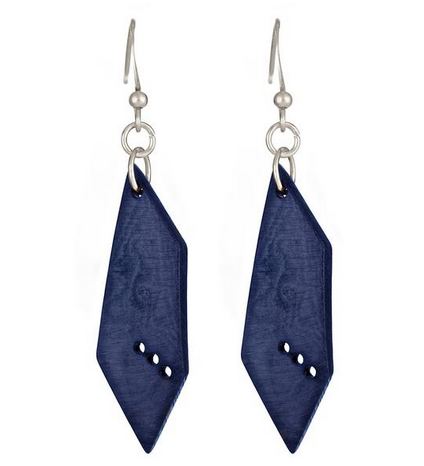 In addition to necklaces, Mujus also has a lovely selection of earrings, bracelets, pins, cufflinks, keychains, rings, and more. Be sure to pop over to their website to check them out.
So of course, I'm very excited that today we are launching a giveaway for one lucky winner to win a Frida necklace and Hoja earrings set!
Here's how to enter:
Mujus Jewelry Giveaway
Giveaway Prize:
One winner (U.S. entries only) will win a necklace and earrings set from Mujus. You can check out the different pieces available on their website.
How To Enter:
Follow the Rafflecopter instructions below.
Disclaimer: This giveaway was sponsored by Mujus. I received a necklace to review, but was not paid and all opinions are 100% my own as always. Thanks for supporting the brands that make this site — and great giveaways — possible!