Painted Cork Coasters
This post may contain affiliate links. Please read my disclosure policy.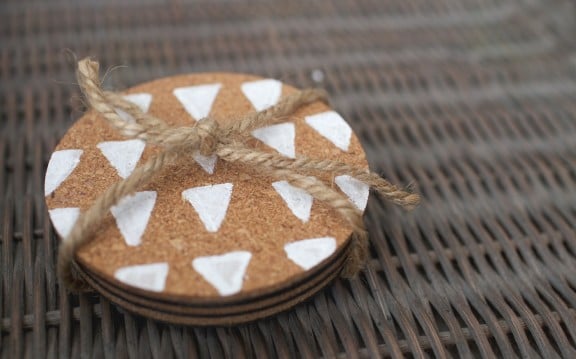 This post for Painted Cork Coasters contains affiliate links.
You know when your mind goes blank on a completely normal word? I just sat in front of my computer for about five minutes trying to think up the word coaster. And then had to google it. I'm ashamed. My google search literally said "thing that goes under cup on table" and I even spelt "thing" wrong. In case anyone was wondering, I'm not the only person to ask this question–there was even a forum.
Anyway, now that I have fully convinced everyone that I'm insane…Let's move on.
I was walking through home depot the other day and came across some small cork plant coasters. They were priced at around $1.00 a piece and I grabbed four of them. I have two different sets of vintage coasters that I have around the house, but Tanner doesn't like them because they are too small for some of our larger cups so I knew he wouldn't mind if I bought a few more;)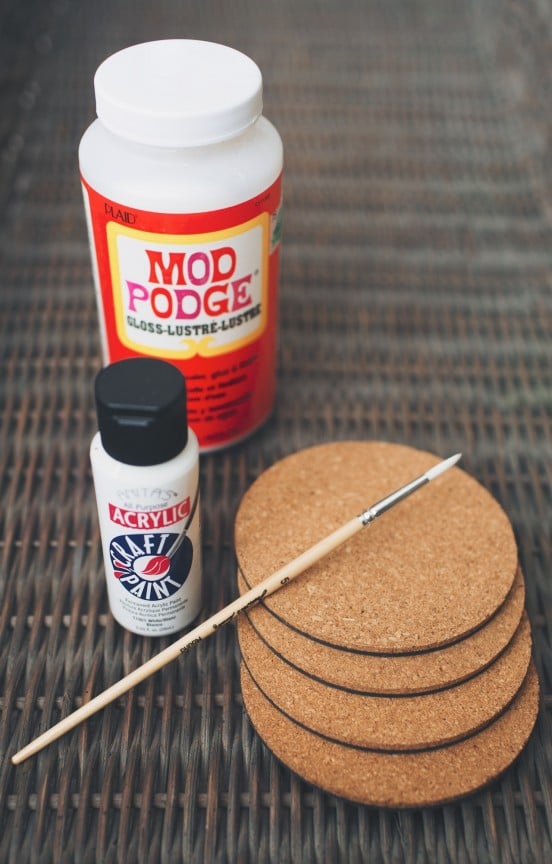 What you need for painted cork coasters: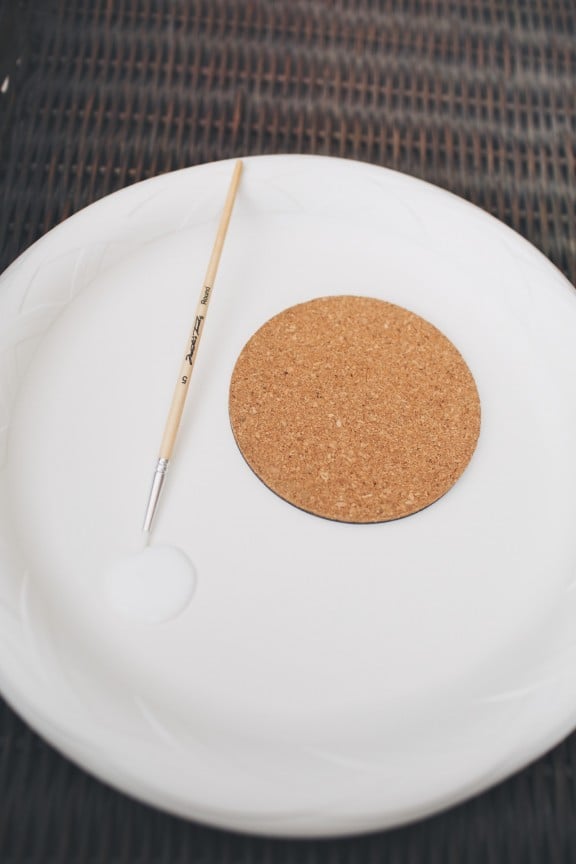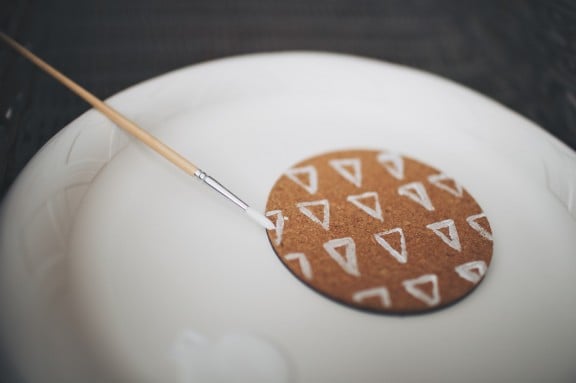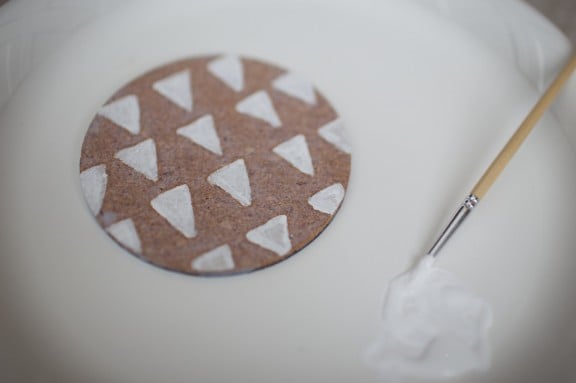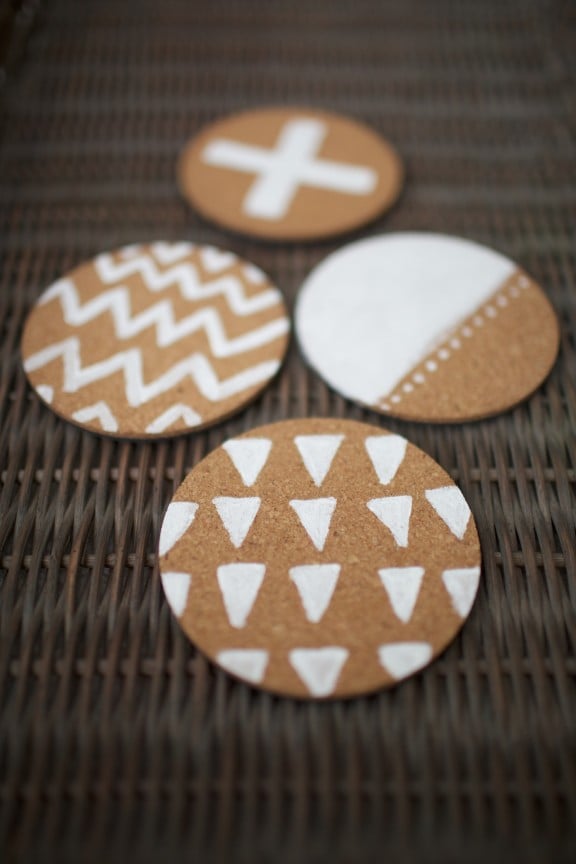 What you'll do:
Determine the shape or design you would like to paint on your coaster (I hand drew my shapes, but a stencil or stamp would work great!)
Paint your design
Let the paint dry fully and apply a thin and even coat of Mod Podge over the coaster. This will help seal the coaster for any sweating that a cup may give. (I applied three coats just to be safe!)
Enjoy!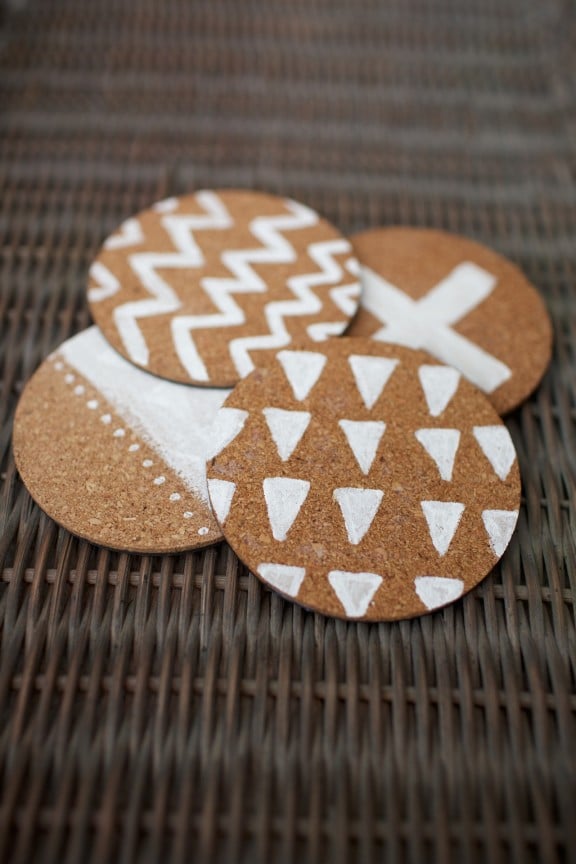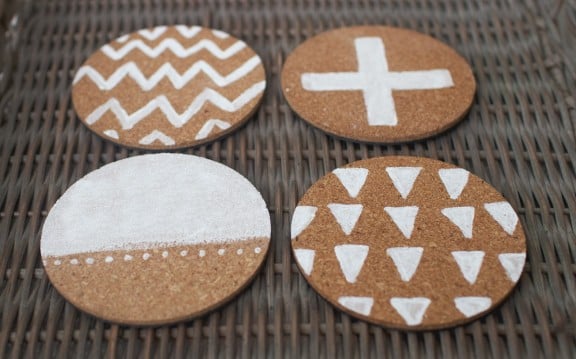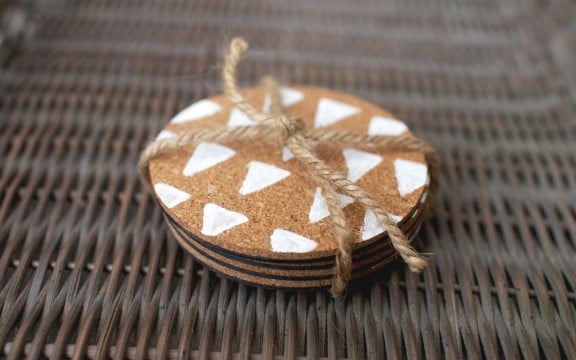 You never know what a routine trip to Home Depot will bring!