Salt Dough Magnets
This post may contain affiliate links. Please read my disclosure policy.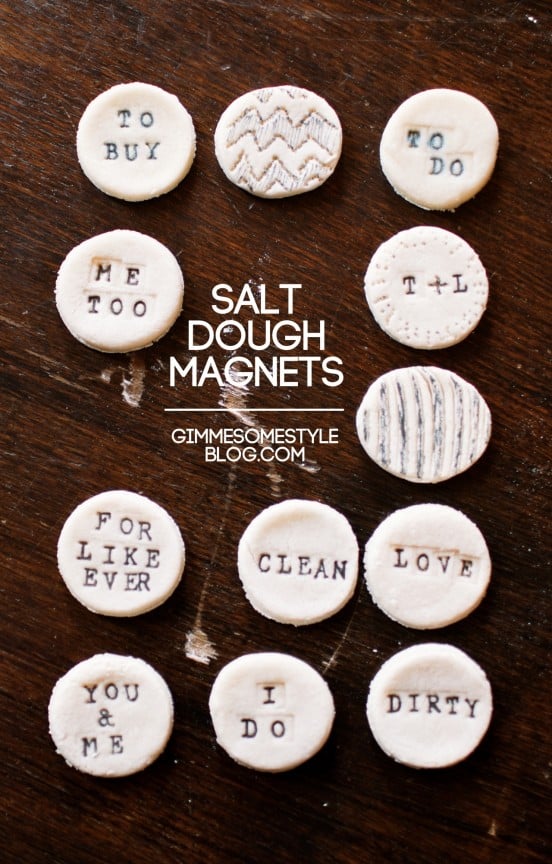 This post for Salt Dough Magnets contains affiliate links. 
With a complete kitchen renovation going on in our loft I have been sifting through our mass amount of kitchen items and finding new ways to organize everything. Something that needed some pretty major attention was our refrigerator. I'm talking about the outside–we won't get into the inside…that could take days!Somehow every piece of mail that we have received since Christmas has ended up posted on our fridge. I don't know what made me decide that was a good resting place for it all, but it was looking pretty crazy! In effort to clean up my life a little bit I decided to make some adorable magnets to hang on the fridge. (Hopefully the cuteness will scare off my hoarding tendencies!)

Make the dough:
1.) Mix all three ingredients in a bowl until the dough forms into a ball

Stamp it!
2.) Knead the dough until it is soft and ready to roll out
3.) Flour your surface
4.) Roll dough out to roughly 1/8″ thick
5.) Cut out dough with the shape of your choice–I used a spice lid for mine :) Use what you have I always say!
6.) Feel free to stamp your magnets at this point too!
7.) Place your magnets on a parchment paper lined cookie sheet

8.) Bake at 200 degrees for 2 hours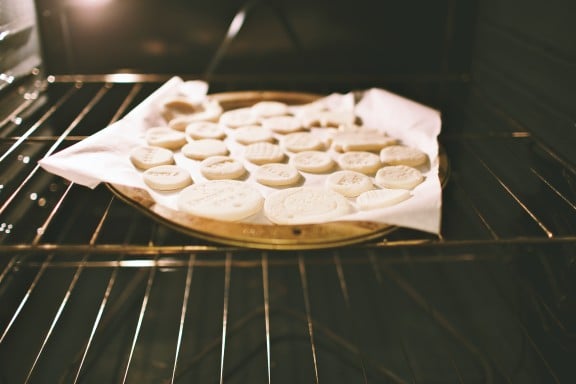 Attach the magnets!
9.) Let dough cool
10.) Hot glue your magnets to the dough
11.) Enjoy!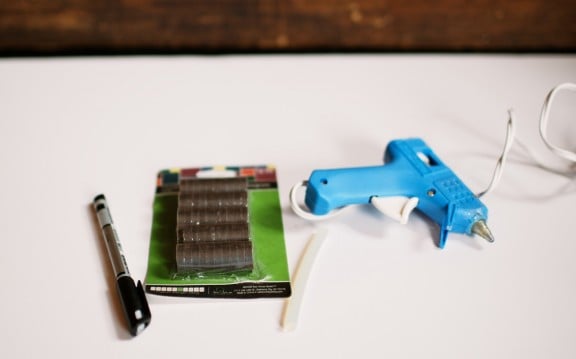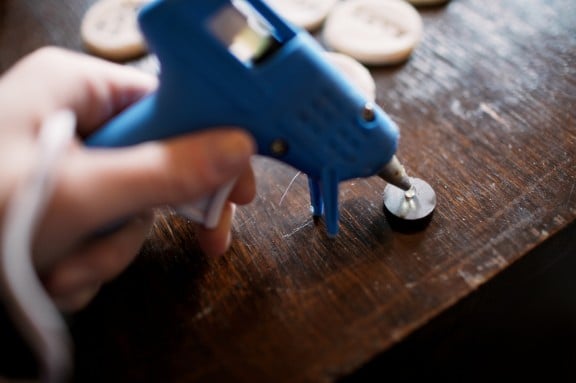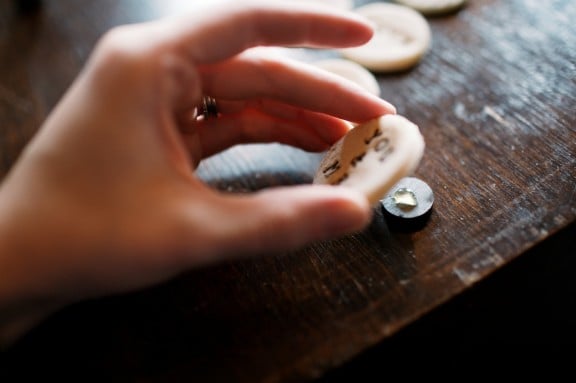 Tanner and I have a tendency to not know for sure if the dishwasher is clean or dirty so I decided to go ahead and end that confusion once and for all!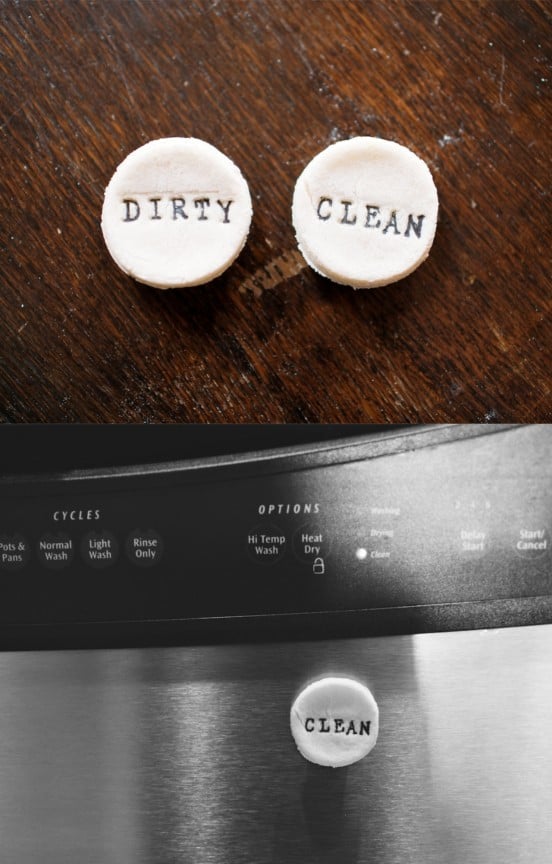 I also made up a couple ways to keep track of needed items…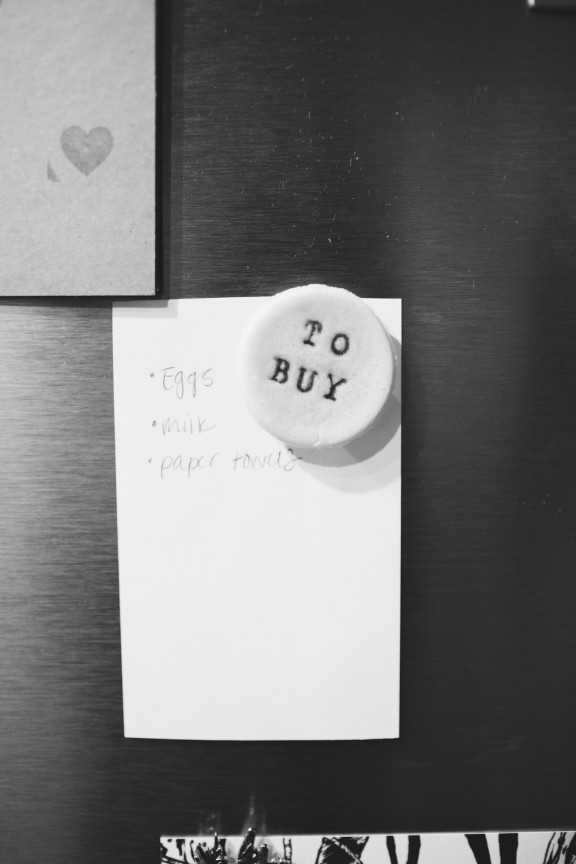 And of course left room for some fun!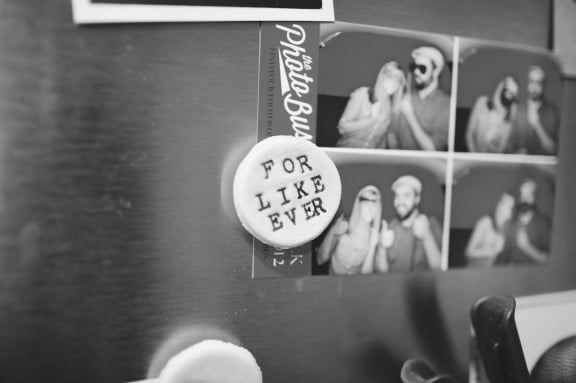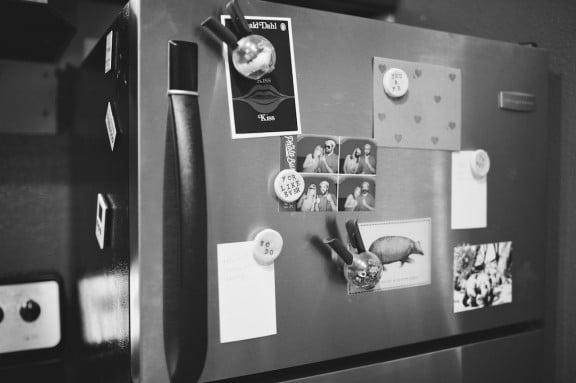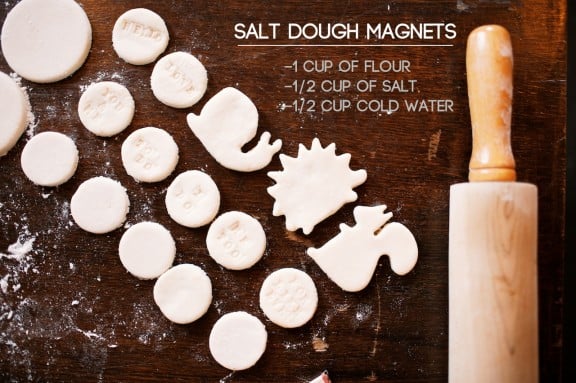 Anyone else need a way to clean up their fridge?