Spring Moss Wreath
This post may contain affiliate links. Please read my disclosure policy.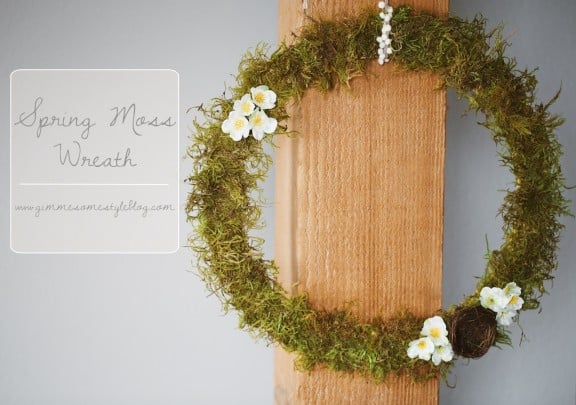 It may technically be Spring, but man it sure feels like winter in Kansas City! Last friday it was so beautiful here, 79 and sunny. It was my favorite day of the year. Today, it is currently 34 degrees with a forecast of 3-5in of snow in the next 24 hours. Seriously midwest, you have got to get control of yourself.
Luckily for me there is this great thing called artificial spring. You can buy it at your local craft store and it is great.
Just kidding…it's really just some fake moss.
BUT it does have the potential to turn a very gray day into a bright and happy one–at least on the inside of your house! You too can make this simple spring moss wreath with just a few easy steps!
What you'll need:
Artificial moss
Flowers of your choice
Miniature nest (I got mine at hobby lobby)
18in wood craft ring
Tacky glue
Hot glue gun
Ribbon for hanging
What you'll do:
Take your glue (I chose a Tacky glue, but I'm sure elmer's would work fine) and brush it on with a thin and even coat to prepare a sticky base for your moss.
Press your moss down onto the glue-covered wreath.
Cover the entire wreath
Take your miniature nest and flowers and arrange them the way you would like them to look.
Once you have chosen your arrangement glue them down with a hot glue gun.
Tie a decorative piece of ribbon around your new wreath for hanging.
Hang it up!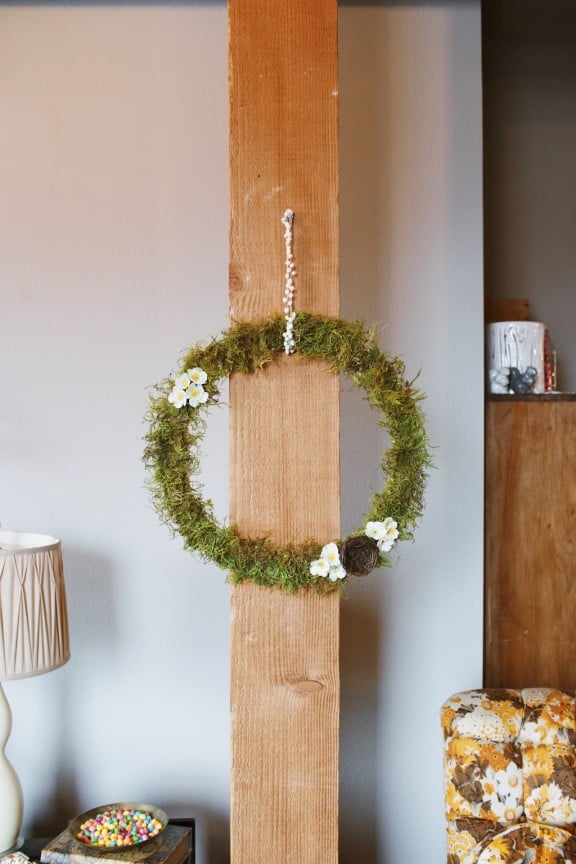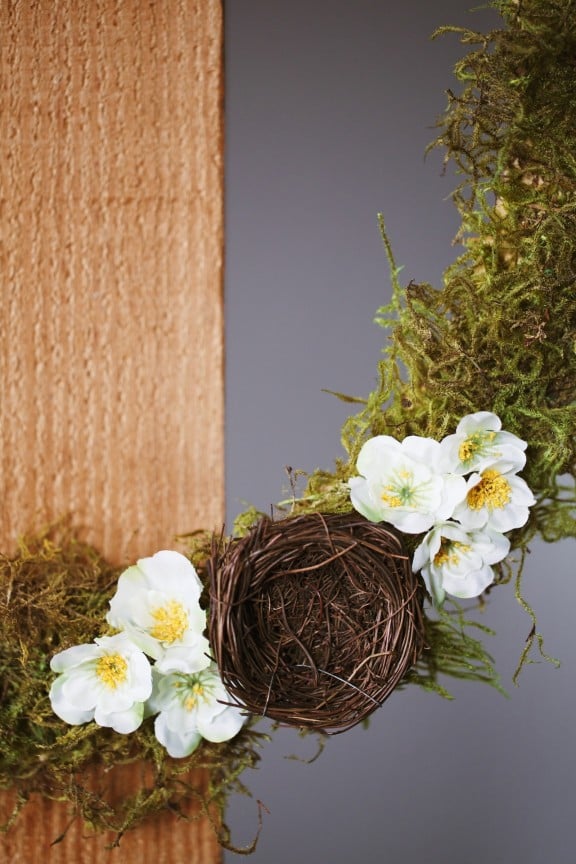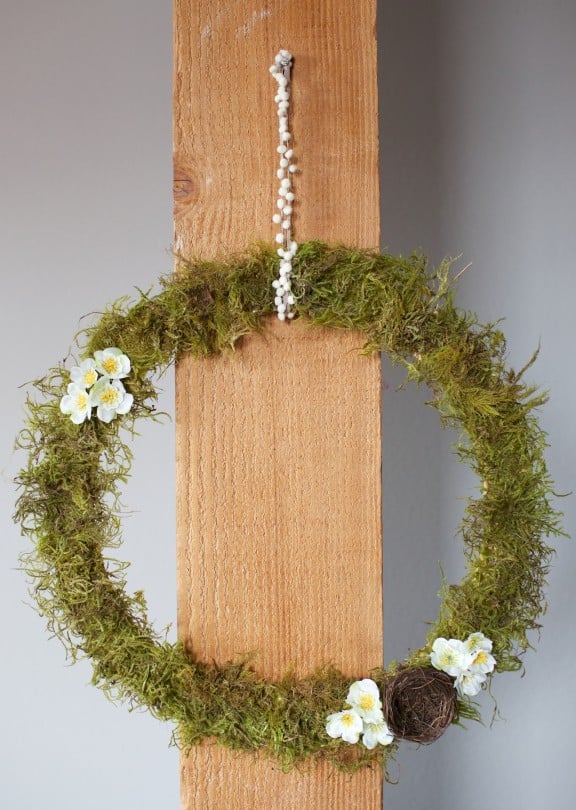 I love the way it turned out and how "springy" it makes our home feel. Now if I just concentrate on that wreath and don't look out the window maybe it will feel a little warmer! :)
Don't forget to enter the Papillionaire Bicycle Giveaway!  You can win a BIKE! Why would you not enter right?