Epsom Salt Detox Bath
This post may contain affiliate links. Please read my disclosure policy.

As we get closer to Christmas I think it is easy to let ourselves treat our bodies badly. I know for me I think, "Christmas is coming, I can always jump back on the health wagon in the New Year." The truth is though, it is so important to take care of your body. What we put into or on our bodies affects all parts of our daily lives. I have been hearing a lot about Detox baths and decided I would like to give it a try. I followed this instructional guide and was really happy with the way I felt afterwards.
Before I bathed I chose to also do a quick detox skin brushing as well. It is quick and painless and has great health benefits such as removing dead skin cells, tightening skin, strengthening immune system and much more!
How do I use a skin brush?
Start with dry skin (before entering the bath)
Using a long handled skin brush, start from the soles of the feet and work your way up in a rhythmic manner.
Brush lightly on more sensitive areas of skin while using more agressive strokes on areas like the soles of your feet.
Always brush towards your heart. (Ex. on arms start at fingertips and brush upwards, and at your shoulders and chest move downward)
Avoid areas that have minor skin irritations or abrasions
Follow up with a shower or bath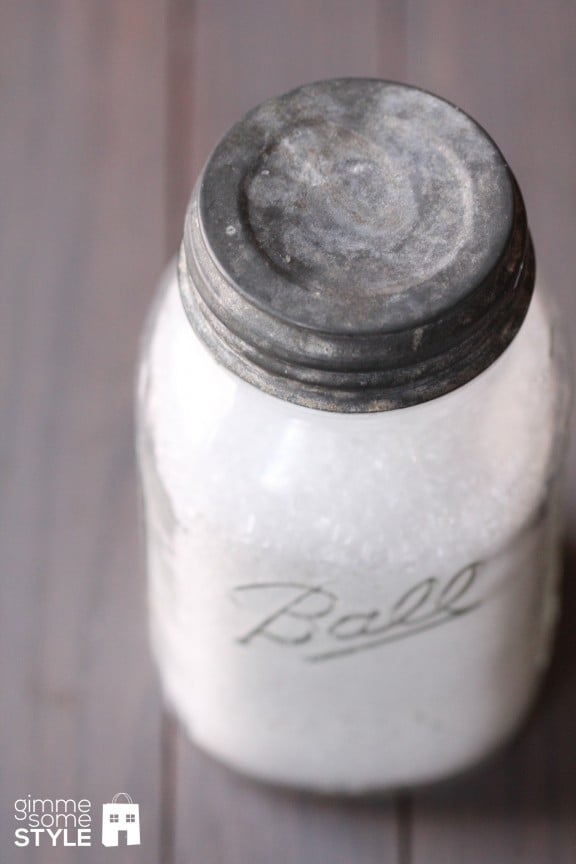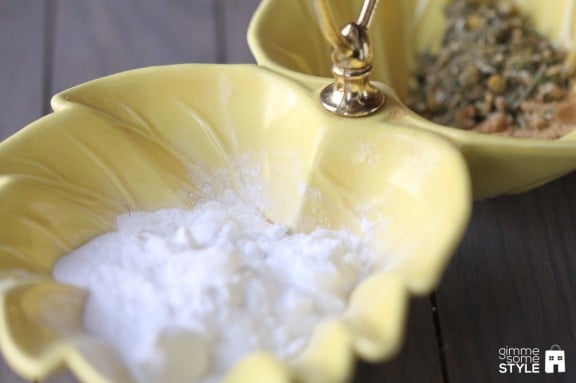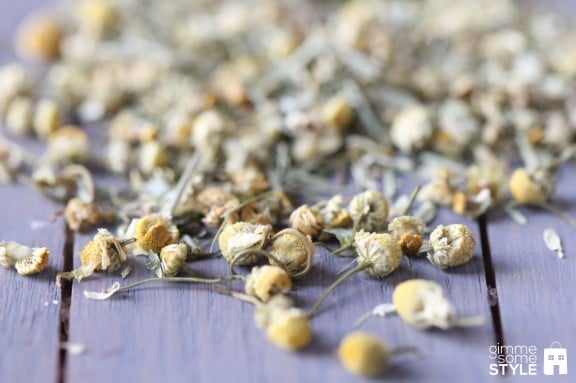 Directions for an Epsom Salt Detox Bath:
Do not eat immediately before or after bathing.
Drink a couple glasses of water to keep yourself hydrated!
For a standard sized bathtub use 2 cups of epsom salt (add more salt if you tub is larger). You can find epsom salt at your local grocery store.
Draw the bath water at the hottest temperature you can handle–ideally you want to promote sweating!
Add 1-2 cups of baking soda, this will help de-chlorinate the water as well as leaving your skin feeling very soft.
Add 1 tbsp of ground ginger (this step is optional, ginger can increase heat levels-causing you to sweat more)
I also added some chamomile to soothe and calm (the scent is great too!)
At this point get into the water and let it surround you all the way up to your neck.
Stay in the water for at least 20 minutes–you will definitely get really hot! Take this time to relax or maybe even catch up on your favorite show.
Drain the water and be very careful getting out of the tub–you will most likely feel light headed and possibly dizzy!
Dry off and continue drinking water. Anytime your body detoxes you need to flush out toxins.
Moisturize:
If you would like you can follow up with a natural moisturizer. I chose coconut oil–just make sure not to use anything with dyes, perfumes or chemicals!
Allow some time to relax-your body was working hard!
I really enjoyed this process and definitely plan to do it again! I am also planning on adjusting my diet by drinking more water daily and making Ali's delicious Green Smoothie!
Obviously with the Christmas season being so close I am sure I will have my share of indulgences, but I am definitely going to be more cautious about what I put in my body on a daily basis!
Hopefully this will be helpful for you–every little step helps! :)  This would also be a great gift set for the health conscious friend or family member!
Anyone else tried a new detox recipe they love? 
This post contains affiliate links.