TWO Simple DIY Christmas Place Cards
This post may contain affiliate links. Please read my disclosure policy.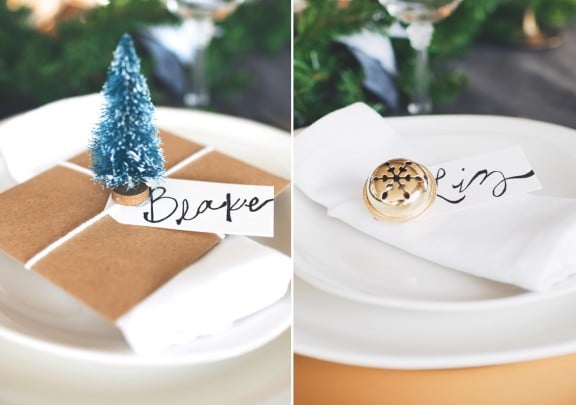 Yesterday Tanner and I hosted our first big party in our new loft! We had all of our staff over for a delicious dinner, dessert and white elephant exchange. It was so nice to spend time with all of our baristas outside of the shop! We are truly blessed by the staff we have been given!
With that being said, I wanted to make sure each employee knew how much we valued them as a part of Quay's team. To do so I decided to make a couple DIY Christmas place cards and dress the table up for an evening out!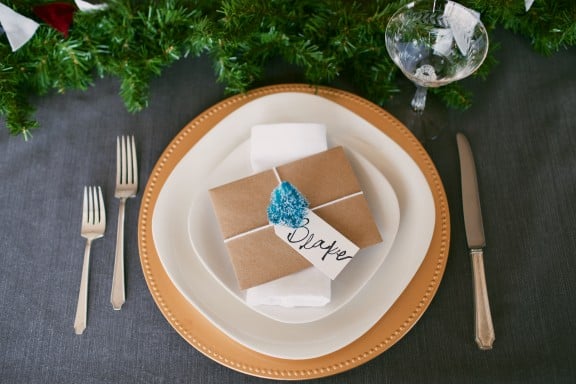 Christmas Tree Place Card:
What you'll need:
Card and envelope
Yarn
Mini Christmas Tree
Blank Tag
Black Sharpie
Hot glue/glue gun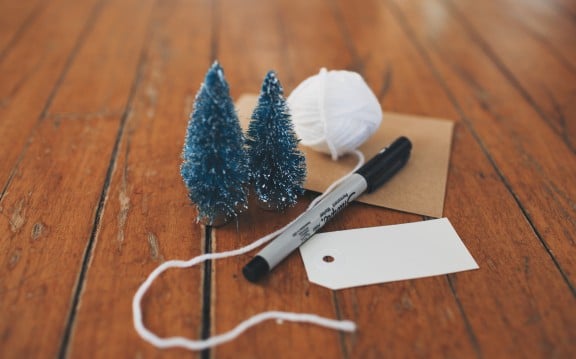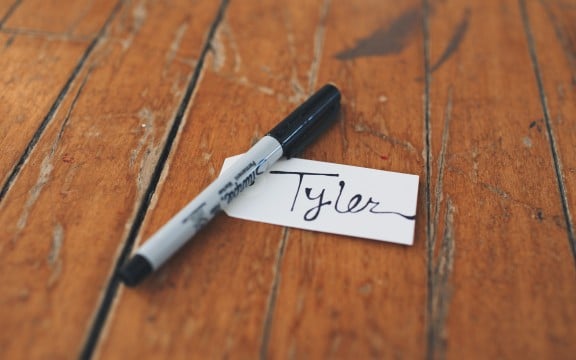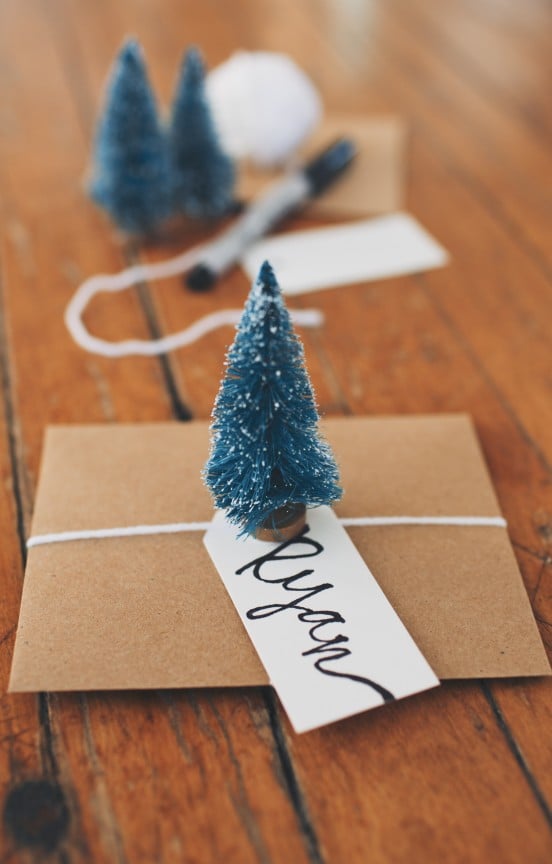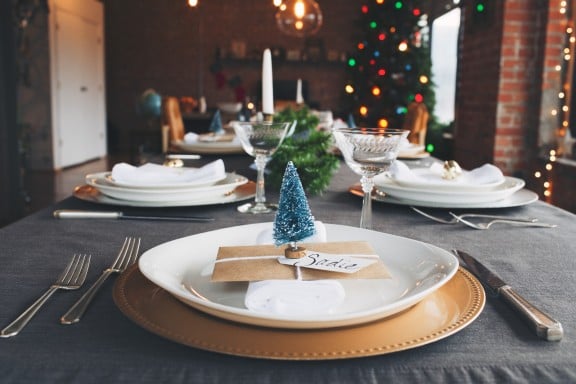 What you'll do:
Write and seal your card/envelope
Write the name of your guest onto the card
String your gift tag onto the yarn
Tie your yarn around the card as if you were wrapping a gift
Hot glue your tree onto the gift tag making sure it is secure
Jingle Bell Place Card:
What you'll need:
Jingle Bell (I got mine at Dollar Tree)
Blank Tag
Black Sharpie
String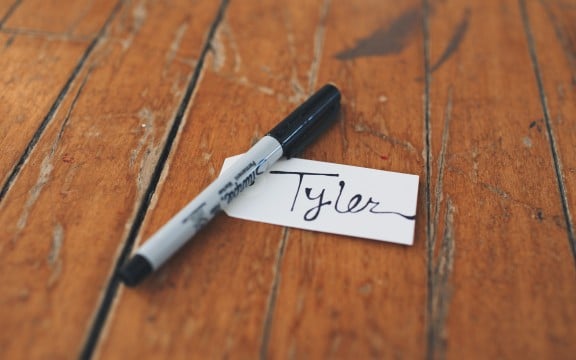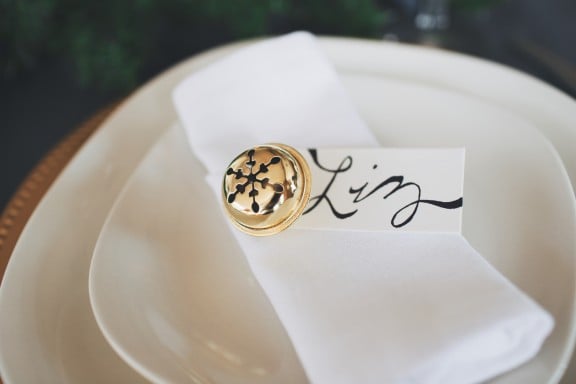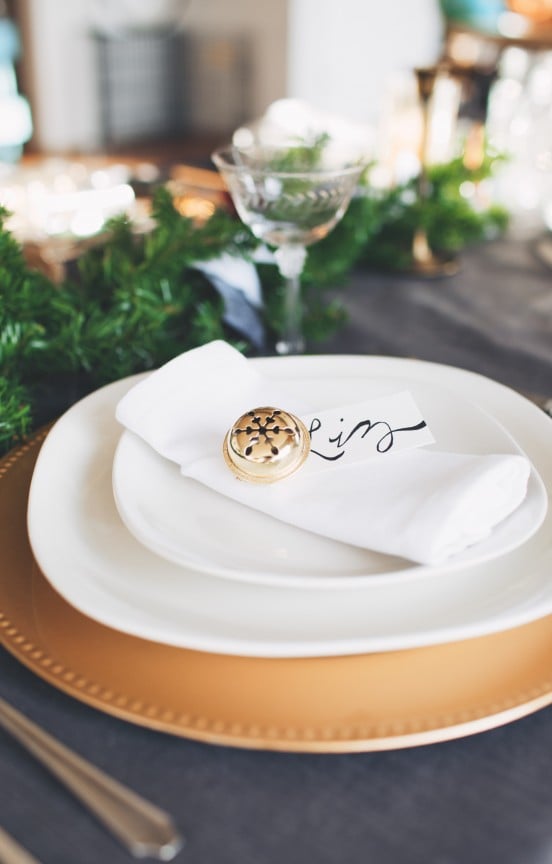 What you'll do:
Write the name of your guest onto your gift tag
String your bell and gift tag with some sort of yarn or string
Tie it in a knot