Dr. Stravinsky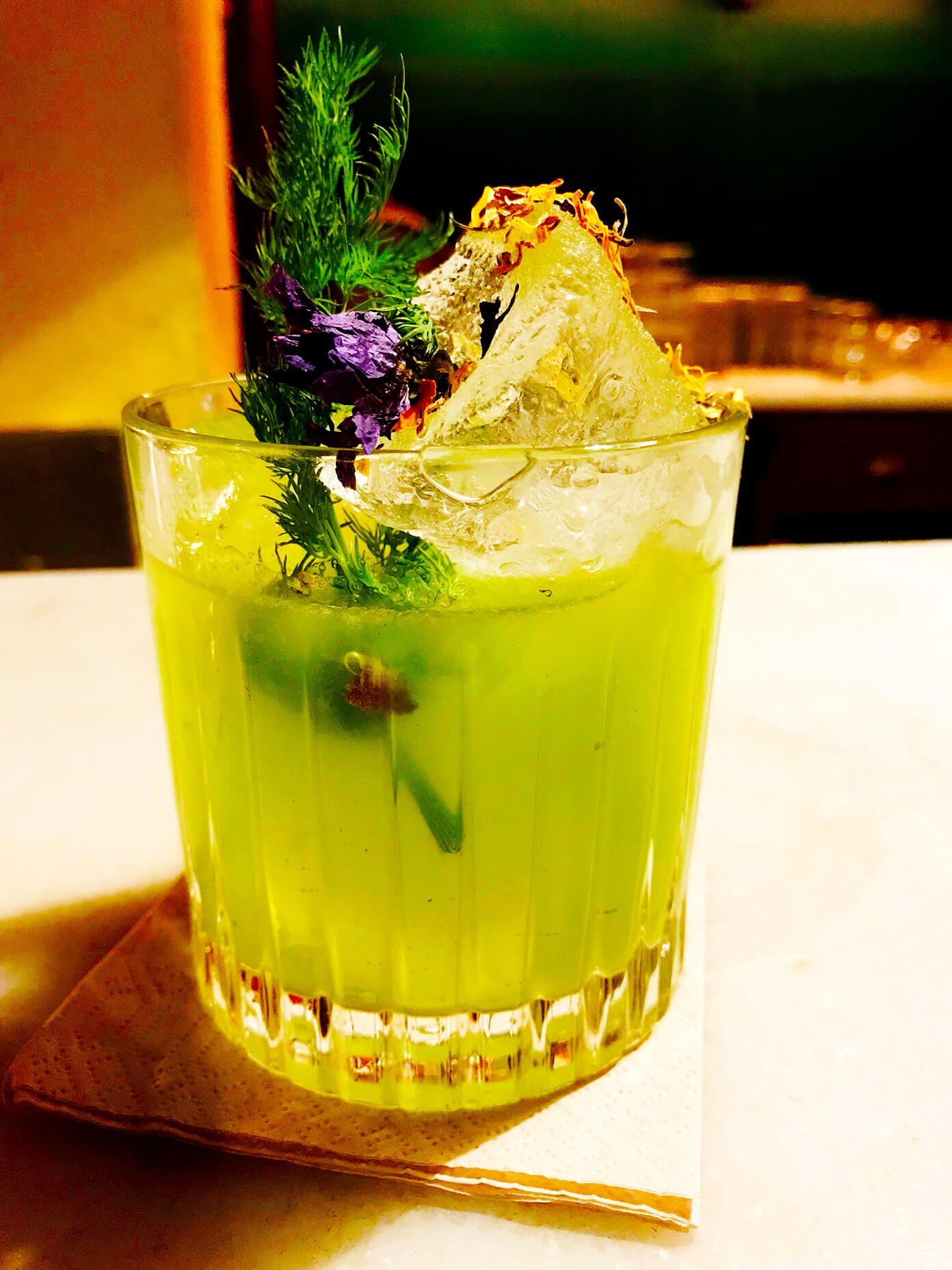 Dr. Stravinsky
What It Is: 
One of our favorite cocktail bars in El Born. (Make that, one of our favorite bars in Barcelona.)
Where It's Located:
El Born | Google Map
Why We Love It: 
We literally love everything about this bar. The vibe is dark and cozy. The staff could not be friendlier. And the cocktails are super creative and absolutely fantastic.
Menu Recommendations:
The Camp Nou cocktail (pictured above) is their most popular drink — made with their house gin, dill syrup, thyme, coriander, lime, and a dry sherry — and it is so refreshing and interesting and delicious. It's named after the legendary field where FC Barcelona plays.
We also love their Suculento cocktail, made with tequila, mezcal, lime, fresh coriander, and a pepper syrup.
Other Tips:
Sit at the bar, if you can, so that you can watch the bartender(s) mix the cocktails. So fun.
Check out our downloadable travel guide map for other recommendations nearby!
Contact:
Facebook | Instagram | TripAdvisor | Yelp | t: +34 931 57 12 33
For More Barcelona Travel Recommendations…
Check out our Gimme Some Barcelona Travel Guide, which includes a constantly-updated list of our best recommendations on where to stay, what to do, and where to eat in Barcelona. Plus, we've also shared a bunch of our best Barcelona-specific travel tips, so that you can navigate the city like a local.
Also, feel free to download our Gimme Some Barcelona Google Map, which includes all of the recommendations listed in our travel guide.