Eggnog French Toast
This post may contain affiliate links. Please read my disclosure policy.
Did you know that you can drink your eggnog — and eat it too?
That's right! 'Tis the season for rounds of cream (and sometimes boozy) eggnog galore. But for those of you who find yourself with a few leftover mugs of eggnog this year, do not fear! There are all sorts of great recipes that you can make with leftover eggnog. And this week, I am sharing 5 of my favorite recipes for leftover eggnog on the ALDI blog, including this delicious Eggnog French Toast recipe.
Trust me. It's quick, it's easy, it's super tasty, and I have found it to be a favorite with both eggnog lovers and not-so-lovers alike. So grab any kind of leftover bread, some delicious eggnog (also available at ALDI this season), a few additional everyday ingredients, and follow me to the kitchen to cook up some delicious eggnog French toast that you can enjoy for just about any meal of the day.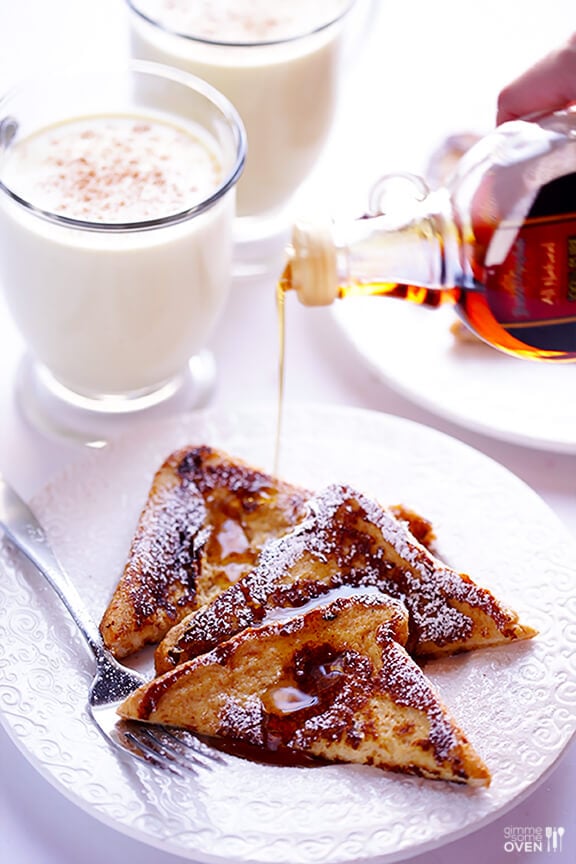 To find the recipe for Eggnog French Toast, just hop on over to the ALDI blog. Enjoy!
Disclaimer: This is a sponsored recipe post from ALDI. All French-toast and ALDI-loving opinions as 100% my own as always.