Favorite Small Kitchen Appliances
This post may contain affiliate links. Please read my disclosure policy.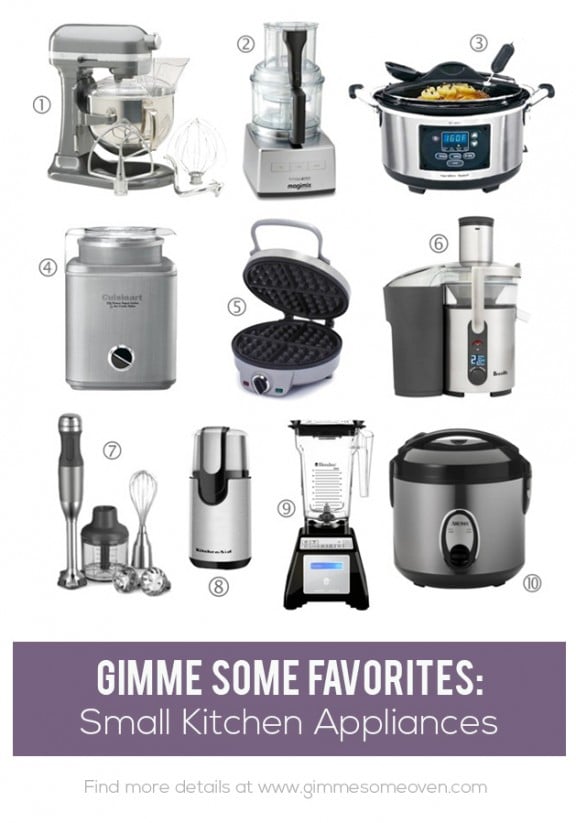 Today's post is a little sneak peek into my kitchen and all of my recommendations on one of my favorite subjects — Small Kitchen Appliances!!!
Over the years, I have had readers and friends ask countless questions about small kitchen appliances — from which food processor I recommend, to whether a juicer is worth purchasing, to how many sizes of slow cookers you need, and on and on. And while I am definitely no expert, I definitely have tried a handful of different products throughout the years and have developed some opinions and recommendations that I would love to share with you.
And I would love to hear some of your opinions and recommendations in the comments below!!! I am a big fan of researching reviews before you buy any appliances, so the more advice we can share with one another, the better. :)
So without further ado, here are my Top 10 Favorite Small Kitchen Appliances!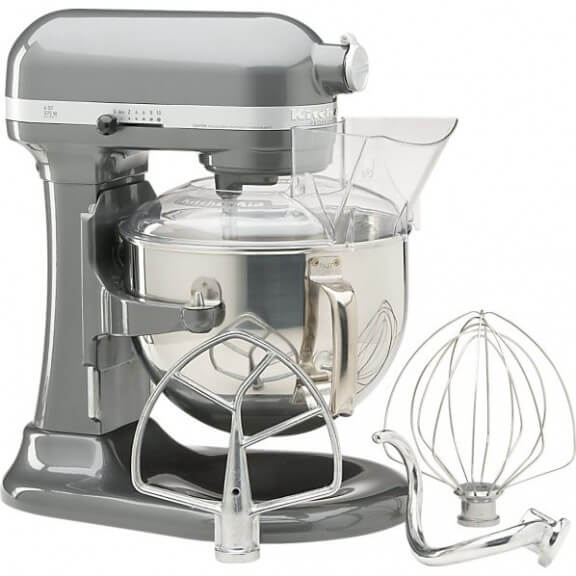 1. KitchenAid 6-Quart Stand Mixer
Of course, I have to begin with my beloved KitchenAid mixer. This appliance is often the superstar of a kitchen, and with good reason — these mixers can do so many things! In addition to making cookies and bread dough like a pro, you can now buy attachments to make homemade pasta, churn ice cream, mill grain, grind sausage, and more. But I love it most because it is quiet, powerful, and seriously built to last.
To each his/her own when it comes to size preferences. But I upgraded to the 6-quart mixer last year and believe it has been the perfect size for my kitchen. I look forward to having this baby for decades to come!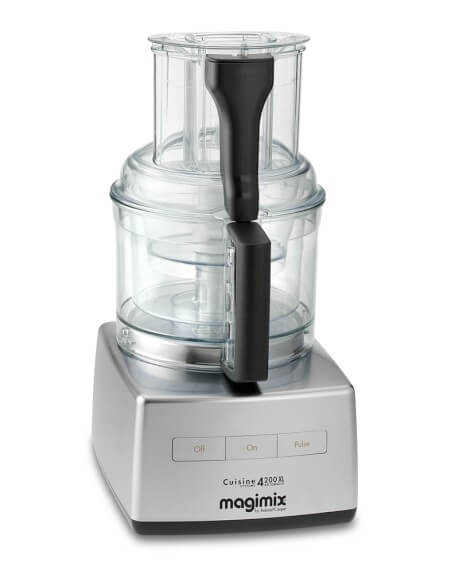 2. Magimix by Robot-Coupe 14-Cup Food Processor
When it comes to the most-used appliance in my kitchen on a day-to-day basis, my Magimix food processor easily wins the prize. I love my Magimix!!! I started using this food processor about a year ago when my second food processor (in a decade!) bit the dust. I had heard that this model was the choice of many culinary schools and professional kitchens, and after a year of using it, I can clearly see why. This food processor is seriously amazing and gets the job done.
I have to admit I was a little iffy when I saw that it simply had an "off", "on", and "pulse" switch, since many other models on the market had fancy digital options. But as someone who uses a food processor a lot, I can guarantee you that's really all you need. In addition to coming with 6-cup, 12-cup and 14-cup bowls you can use, this also comes with a handful of discs and blades for grating, slicing, dough-hooking, blending, and all sorts of other things. Plus, there is an additional juicing attachment that I have and love to use (although I will warn you it takes a long time to clean). The attachments are also all dishwasher-safe, which I have tested and love!
Again, I am really happy with the 14-cup size (especially since there are smaller bowl attachments included), but there are larger sizes available now if you need it. Magimix is definitely one of the more expensive brands, but in my opinion — after burning out two cheaper options — it's worth it to pay more for a food processor that is well made (with a good warranty) that will last. And believe me, once you start experimenting and finding out all of the ways you can use a good food processor, you won't want to live without it!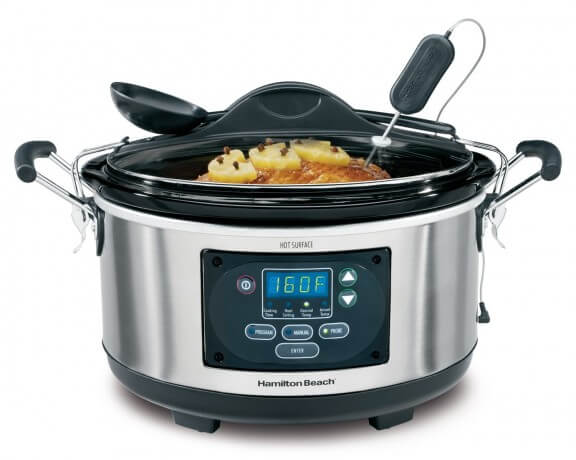 3. Hamilton Beach Set 'n' Forget 6-Quart Programmable Slow Cooker
I somehow seem to collect slow cookers, and at one point had six!!! But when I downsized to my loft a year ago, I got rid of all except a mini slow cooker (no longer on the market) and this programmable slow cooker from Hamilton Beach. And let me assure you — this is not your grandma's slow cooker! :)
This is one appliance where I'm a big fan of digital programming options. Because when you're going to potentially leave the house with an appliance running, you want the peace of mind of being able to control exactly how long and how hot this baby is going to be cooking. The nice thing, though, is that the programming options are very simple and intuitive, so it's not too over-your-head techy.
This may also be a minor detail, but I love that the bowl for this slow cooker is black. I've had a few in the past that were made of white stoneware, and after a few batches of chili, they ceased to be that glowing "white". So the black is great, and it's also dishwasher safe if you want to skip all of the heavy scrubbing. Totally recommend this model!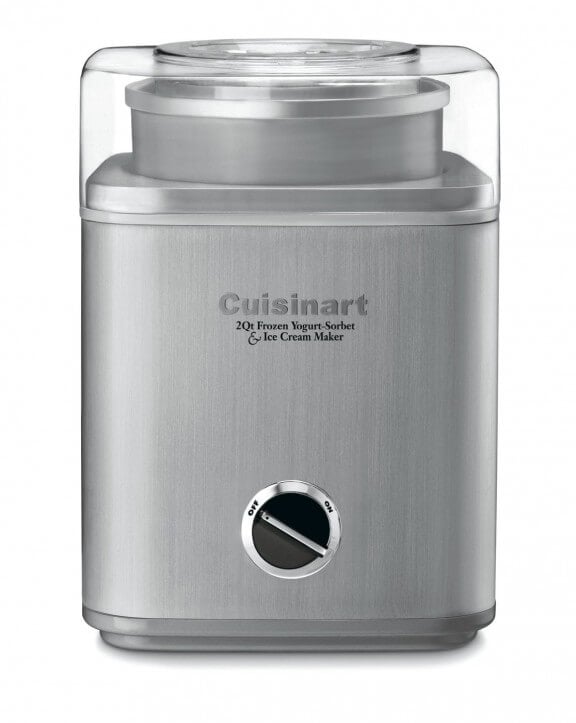 4. Cuisinart 2-Quart Automatic Frozen Yogurt, Sorbet and Ice Cream Maker
My mom and dad were some of the first people I knew to purchase a Cuisinart ice cream maker more than a decade ago, and it quickly became their go-to surprise wedding gift for all of my friends and family who got married (even before people knew what it was!). Now — zillions of ice cream makers later — they still stand by Cuisinart, as do I. And this model is a great one. It's simple to use, intuitive, and freezes ice cream like a pro.
I will note that one of the questions I hear a lot from readers is about their ice cream not freezing (with any ice cream makers). And from experience, I want to emphasize that the directions are non-negotiable — you must let the ice cream container freezer for a full 24 hours before using. Otherwise, you'll just have a nice slushy. ;)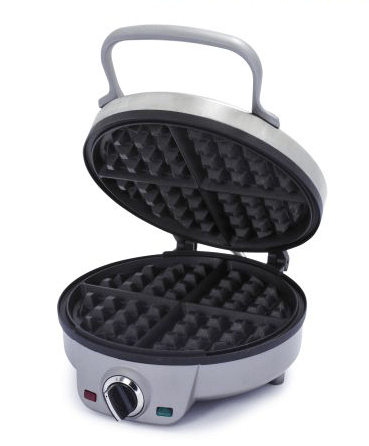 5. Cuisinart Belgian Waffle Maker
I debated for a long time about whether a waffle maker was worth the cabinet space in my small kitchen. But when it comes to making waffles, I adore the look of Belgian waffles!!! So this small appliance is a bit of a splurge, but fun.
I have heard good reviews on a handful of different brands of waffle makers, but I love this one from Cuisinart. Again, it's simple and gets the job done.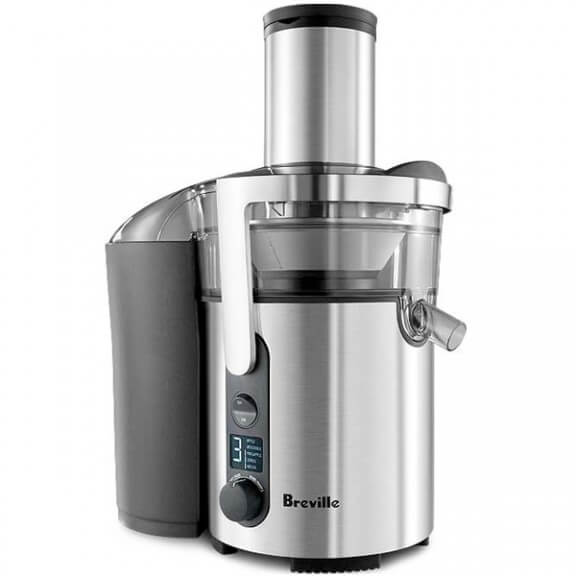 Oooooh, juicers. These are clearly all the rage right now, as is juicing. I tend to go in spurts with juicing. But when I'm really into it, I dig out my Breville juicer (that I scored brand new for $30 at a garage sale!) and put it to work. Breville is definitely the brand that most serious juice-lovers that I know recommend, and they have a zillion models now to choose from with different features, sizes, and watts of power. I like the model I have, because it makes a pretty good amount of juice pretty quickly. And more often than not, when I go to the trouble of juicing and cleaning up the juicer (which takes more time than juicing!), I usually want to make a lot of juice. :)

Still, I probably would not recommend splurging for a juicer unless you are really going to use it. They are not cheap, and they take up a fair amount of cabinet space. But if you're wanting to try it out, or upgrade to a good quality juicer that will last, go for Breville.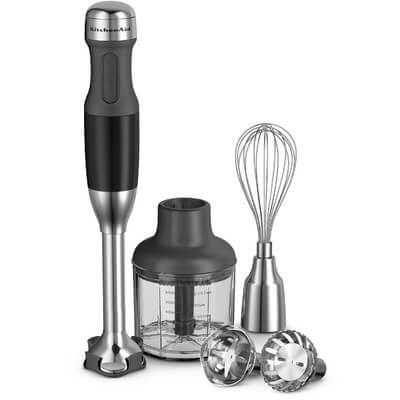 7. KitchenAid 5-Speed Immersion Blender
As I mentioned above, my parents give ice cream makers for wedding gifts. I give immersion blenders. :)
Honest, I talk to so many of my friends and readers who have never used an immersion blender before. And I can't recommend them enough!!! I especially love this model from KitchenAid, as well as this model from Cuisinart, because immersion blenders are now starting to come out with some really cool attachments. I still use mine mostly for pureeing soups and salsas and dips and making homemade whipped cream in 30 seconds. But with the attachments, you can now use that handy motor to whisk, slice, blend, chop, shred, and a host of other things. I am still finding new uses for mine!
More than anything, these are relatively inexpensive, quick to pull out (and clean), and will save you from having to use a food processor or mixer so much of the time! Plus, the attachments are dishwasher safe.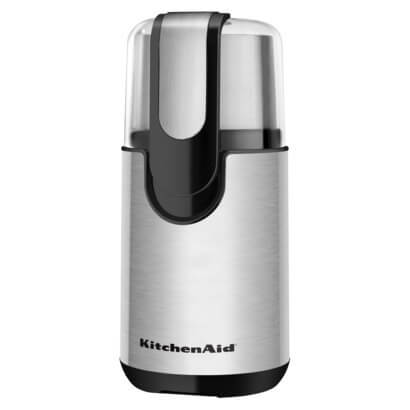 8. KitchenAid Stainless Steel Blade Coffee Grinder
Since I make pour-over and French press coffee, there is no coffee maker on this list. But I did want to include my trusty coffee grinder!
Awhile back, the cheap grinder I had used for about 5 years bit the dust. So in a pinch, I picked up this KitchenAid version for about $30 at Target. For the price, it definitely gets the job done. There are no fancy options for the size of the grind, but I have been pleased with the taste of my coffee since using it, so it has earned a place on my countertop.
A coffee grinder is probably the one appliance on my list that I would still like to upgrade in the coming year. But for a good quality bottom-of-the-line grinder, I stand by this one!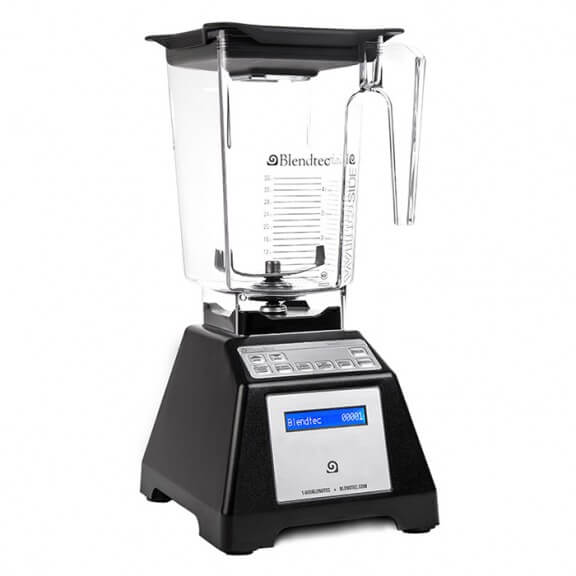 Some prefer Vitamix. Some prefer Blendtec. I don't think you can lose either way, but I happen to love my Blendtec.
Either of these brands of blenders are definitely an investment, so I would only recommend going for it if you make a lot of smoothies or shakes. But you get what you pay for here. My Blendtec is super powerful, it is quiet, it is well designed, and it makes a heck of a smoothie! I use it all the time for smoothies, and especially love using it to make frozen drinks since it does such a great job at cutting up ice!!!
Still, these are big machines and big investments. So the  thing I stress to readers when they are purchasing a Blendtec or Vitamix is to be sure to fill out and store the warranty information. In my experience, Blendtec has amazing customer service and goes above and beyond to help with any questions or problems. So I totally recommend them if you are considering buying a new blender.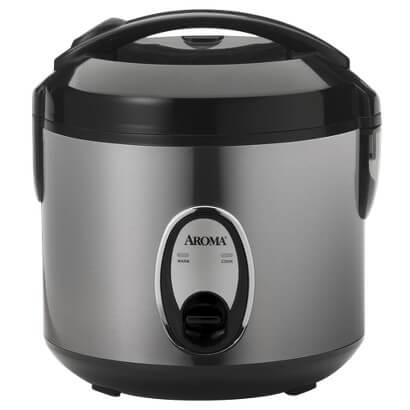 Finally, a rice cooker. My sister and brother-in-law bought this for me a few years ago when we were learning how to make sushi. And I'll admit — I didn't think I "needed" it. I was happy to cook my rice on the stove and didn't need another appliance, thankyouverymuch.
But I'll say it — they were right, and I was wrong. :)
I love this rice cooker.
There's a reason that our friends who eat rice daily around the world all have rice cookers — because they work.  Perfect rice every time, folks. And I recently discovered that rice makers are also pros at making quinoa! Double bonus.
If you don't make much rice, it is probably not worth the storage space. But if you do, trust me and try it. I don't think you'll regret it. And if you do, I definitely recommend this lower-end model that I have from Aroma. It looks great, and works like a charm.
What are YOUR favorite small kitchen appliances?
Disclaimer: This post may contain affiliate links which won't change your price but will share some commission.