Flag Freezer Pops & Super Simple Vegetable Fried Rice
This post may contain affiliate links. Please read my disclosure policy.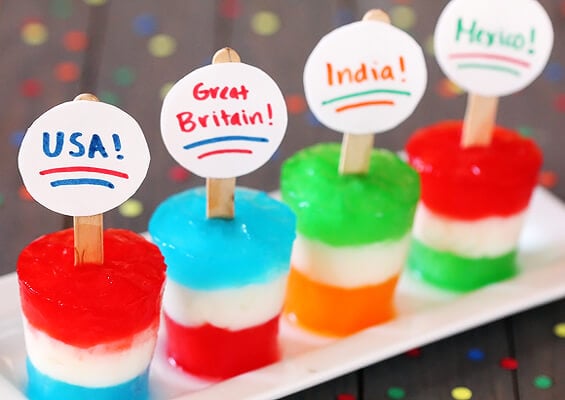 Eeks! I just realized that amidst all of the Gabby-Douglas-cheering, unpacking-boxes-upon-boxes-in-my-new-loft-chaos, and this-crazy-summer-heat-is-melting-my-brains-craziness of this past week, I forgot to share with you two of my latest posts for Tablespoon — these adorable Flag Freezer Pops and some Super Simple Vegetable Fried Rice.
Clearly I had a little too much fun making different pops to celebrate the teams for different events last week. But they are too fun!!! Can't wait to make them in the future to cheer on my favorite sports teams, or holidays, or whatever the colorful occasion may be. Check out the recipe here.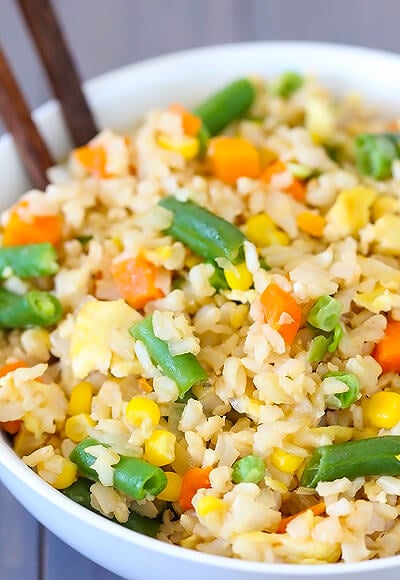 And if you're looking for an easy veggie dish to whip up in a flash (like when I just HAD to race home to see my favorite athletes do their thing "live"), this Super Simple Vegetable Fried Rice is hard to beat. Made with simple steamed veggies, and a delicious fried rice base, it's a terrific meal in no time. Here is the recipe!
Cheers to good food even in the midst of crazy weeks!