Ginger Wasabi Edamame Hummus
This post may contain affiliate links. Please read my disclosure policy.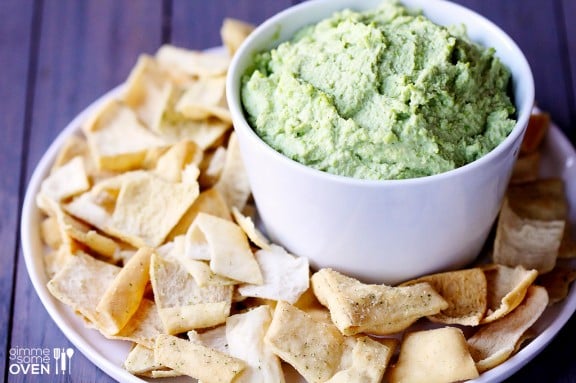 Anyone looking for something a little different for the big game this year? Trust me, I'm pretty sure you will get everyone's attention when you introduce this delicious green dip — Ginger Wasabi Edamame Hummus!
I was first introduced by a friend to this brilliant hummus a few years ago, but only recently tried making it homemade. I can't believe I waited so long. This hummus is amazing! Love the Asian twist on a dip, especially with all of the ginger and lingering kick of the wasabi. But beyond that, it's quick, easy, and way better for you than most dips out there. It goes perfectly with pita chips, or I especially loved this one with veggie dippers.
So be sure to pop over to my friend Rachel's food blog where I am sharing this Ginger Wasabi Edamame Hummus recipe today. She has a wonderful blog with all sorts of great recipes and blogger interviews, and she just had a super-cute little boy this winter. You will love her site!
Happy hummus-ing!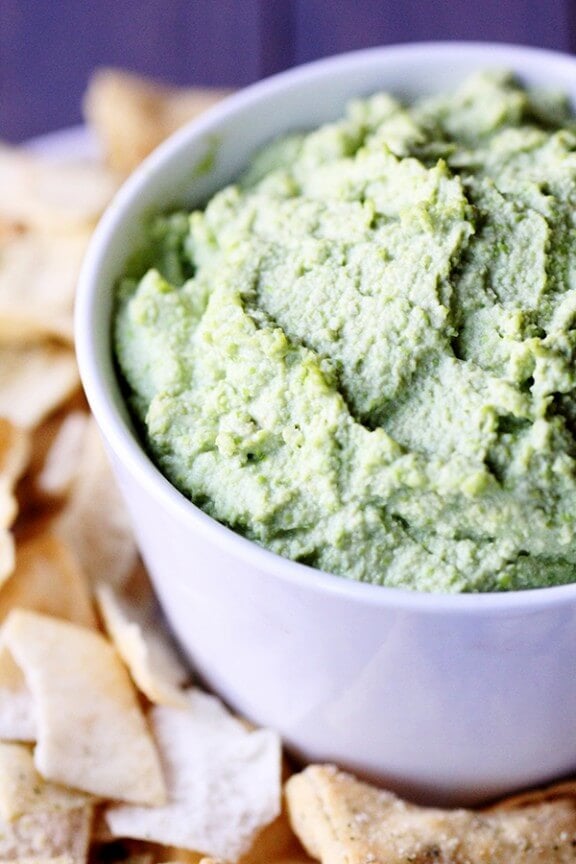 This post contains affiliate links.